Archive for April 13th, 2017
25 Truths Everyone Raised By Lebanese Parents Will Understand
Beirut.com, April 9, 2017
Growing up Lebanese: it's quite an adventure.
1. You know how dangerous it is to walk on freshly mopped floors.
2. You know better than to tell your dad "ma khassak" (it is none of your business)
3. It's guaranteed that if you're going somewhere, you'll be taking ekhtak/khayyak with you. (Have to be accompanied by a sister or a brother)
4. It's not your dad who's wrong, it's the brand new DVD player that "doesn't work properly".
5. You were forced to take a jacket with you everywhere, even in sunny 30-degree weather.
6. That feeling of true happiness when your dad tells you to take money from his pocket.
7. This:
Having Lebanese parents really helped strengthen my negotiating skills. If I ask to go out it's gotta be in the form of a business meeting

— Seline. (@SelineDelilah) April 6, 2017

8. Smoking is the worst thing you could do, but both your parents smoke.
9. Granted you have pictures of yourself smoking a cigarette as an infant.
10. The 20 questions you get bombarded with every time you want to leave the house.
11. Running away when you get a phone jammed in your face so you can talk to your 3amto (aunt) from the day3a.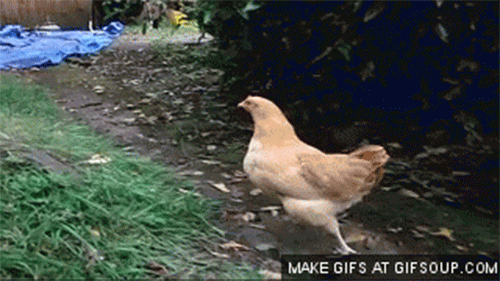 12. To your face: you're the worst kid. Behind your back: you're a straight-A angel.
13. You're not really sick unless you have a 40-degree fever and/or are hospitalized.
14. You get screamed at for walking barefoot. During winter it's too cold, and during summer it's too dirty.
15. 7Up and Panadol are guaranteed cures to every illness under the sun.
"mama I'm sick"

"habibi drink this medicine" #growinguparab #growingupmuslim pic.twitter.com/hivJclB4lp

— #13ReasonsWhy (@Loving13RW) August 15, 2015
16. Your parents buy fruits by the ton. Oh you want strawberries?Here's a field.
17. This reality:
18. The waynik/waynak (hey you) text is guaranteed to send shivers down your spine.
19. Slippers are not just footwear, they double as weaponry.
20. You don't know true fear until your mom finds out you ate out while she spent all day making mloukhiyye.
21. Your mom has one set of gold encrusted tea cups reserved for guests.
22. Ice cream during winter is a huge no-no.
23. Leaving your hair wet after a shower is a sure way to get pneumonia.
24. Fucidine on everything and anything.
25. And this is how you knew shit was about to hit the fan
#GrowingUpArab means that if u get this from your parents infront of guests, youre getting an asswhooping. pic.twitter.com/lh9zrBztn1

— Michael (@Saikalii) August 3, 2015