Archive for March 22nd, 2018
Being a mum is the equivalent of 2.5 FULL-TIME jobs, according to new research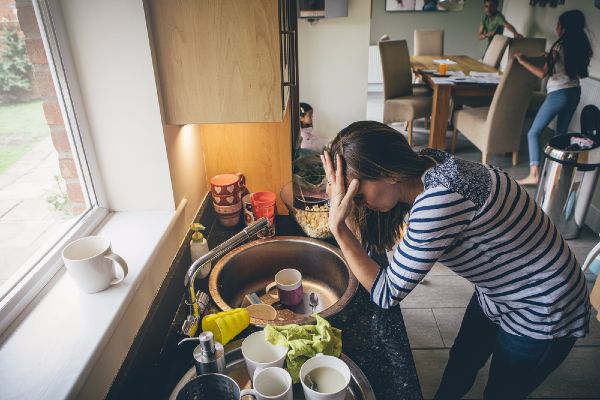 We've often heard the saying "being a mum is a full-time job"; but, according to research, it's actually closer to being two-and-a-half full-time jobs!
A new American study has found that the average mum works an astonishing 98 hours per week – over twice the average working week of 39 hours.
Researchers examined the schedules of 2000 working mums, with children aged five to 12. They found that the average work day of a mum starts at 6.23am and ends at 8.31pm.
They found that even on their "free time", mums tended to fill their time with tasks; and, of course, the weekends were just as busy as the week days!
Most mums reported having just one hour and seven minutes of "me time" daily. We spend most of our "me time" in the bathroom trying to get a quick shower unaccompanied…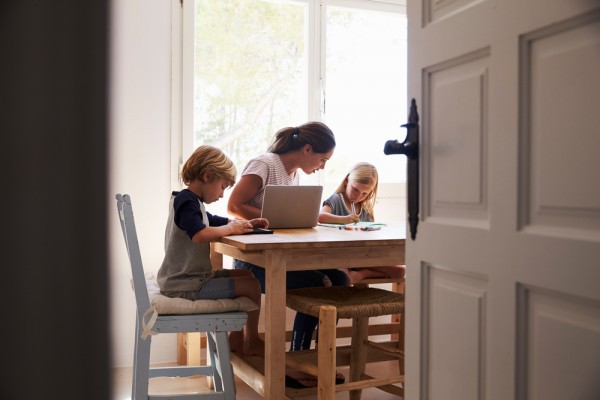 40 percent of mums surveyed said their lives felt like a series of never-ending tasks, while 70% reported feeling pressure to provide a healthy diet for their children.
"The results of the survey highlight just how demanding the role of mum can be and the non-stop barrage of tasks it consists of," said Casey Lewis, Health and Nutrition Lead at Welch's, the juice company that commissioned the survey, told Yahoo.
The survey also examined what "life-savers" mums relied upon when trying to do it all became too tough.
The extensive list includes wine (us too), grandparents or a reliable babysitter to step in from time to time, Netflix (for the kids or the parents), wet wipes, drive-through meals, healthy snacks and juices, toys and iPads.
Coffee, napping when possible, and the ability to put on an "angry" voice as required were also on the list of top 20 mum-approved lifesavers.
We can definitely testify to the power of all of the above in a stressful situation – particularly coffee in the mornings, or a glass of wine after a very long day.
What do you think, mums? Does this sound like a typical week in your life?
We would love to know what you use as a life-saver when things get difficult. Leave us a comment and let us know.
Heaven Without People (Ghada'a El Eid)
Melania Trump says she is 'well aware people are skeptical' about her cyber bullying campaign
She is married to Donald Trump "the Prime bully"
Opening a meeting to discuss how technology affects young people, First Lady Melania Trump acknowledged the incredulous reactions when she announced she would highlight cyber bullying.
"I am well aware that people are skeptical of me discussing the topic", Ms Trump said during a White House meeting with technology executives.
Given her husband's fondness for publicly belittling foes and doling out derisive nicknames, Ms Trump's decision to focus on combating bullying raised ample eyebrows.
She has spotlighted online abuse in particular, saying young people are especially vulnerable when they log into their social media accounts.
"In my role as first lady, I receive many letters from children who have been bullied or feel threatened on social media," she said.
Critics have suggested her campaign could start with addressing Donald Trump's propensity for blistering tweets, often issued in the early morning hours, in which he savages everyone from Democrats to professional football players to members of his own administration.
But Ms Trump said she would not let the detractors deter her.
"I have been criticised for my commitment to tackling this issue and I know that will continue, but it will not stop me from doing what I know is right. I am here with one goal: helping children and our next generation," said FLOTUS.
The First Lady brought together a meeting of technology industry executives representing heavyweight companies like Twitter, Amazon and Facebook.
Among the initiatives they floated were efforts to teach online literacy and use artificial intelligence to disseminate information on bullying.