Archive for December 11th, 2020
Imaginary Certitudes and Legitimacies (May 6, 2009)
The US republican notion of Capitalism is plainly discredited but established by US forced infusion with multiple pre-emptive wars around the globe.
Communism was discredited since 1989.
The doctrine of the Christian religion was discredited since the French Revolution in 1787 and a century before that. Still, religion cannot be eradicated from the spirit of the masses.  The power of the Christian religion is that nowadays you don't need to apply or fear to be ex-communicated whether you are a believer or not or whether your opinions are not compatible with the predominant ideology. 
Religions, mainly religious sects dominated by a hierarchy of clerics, exercises its legitimacy once it combines the doctrines of "communism" for equal opportunities and the aspiration for independence against a usurper. 
That is what extremist Islam has managed to package its ideology; an ideology targeting the poor and disinherited who were deprived of dignity and were humiliated by the Western colonial powers.
Let me resume my previous article on "Misleading Legitimacies". 
Gamal Abdel Nasser of Egypt managed to capture legitimacy in the emotions and spirit of the "Arab" populations as the leader of the Arab World by politically defeating the joint military attack by Britain, France, and Israel in 1956 to recapture the Suez Canal, though was militarily defeated. 
The Arab populations were satisfied that their crushed dignity for over 5 centuries was re-emerging among the nations (the western nations). 
Even the crushing military defeat by tiny Zionist Israel in 1967 maintained Gamal Abdel Nasser as the legitimate leader and most of the Arab State leaders converged to him to resolve their conflicts with their neighbors or within their State.
After the death of Gamal Abdel Nasser (The Raiyess) in 1970 the goal of Arab leaders was to re-capture Arab legitimacy. 
The successor of the (Rayess) in Egypt was Sadate who needed to rely on the legitimacy of the "Muslim Brotherhood" to strengthen his power and thus proclaimed to be "The First of the Believers (among Muslims)". 
All the Arab leaders realized that "legitimacy" resides in convincing victories against common enemies to the "Arabs", or mainly any western nation and Israel the closest geographically. 
The initial victory in 1973 on the Sinai front against Israel was cancelled out by bedding with the USA.
Sadate with his "My Dear Friend Henry (Kissinger)" was hated by most Arabs and no one shed a tear when he was assassinated.
Dictator Saddam Hussein enjoyed potentials in a literate population, large army, and natural resources. He jumped at the occasion when the USA encouraged him to invade Iran of Khomeini. 
This time, the enemy was the Persians who had re-captured lands that the Arab and Ottoman Empires had secured centuries ago and called "Arabstan" or Khuzestan.
After 8 years of mutual slaughtering in the battle field, Saddam Hussein redirected his military activities to its neighboring "Arab" State of Kuwait and was vanquished by the USA, the arch enemy of the Arabs.  Saddam lost his legitimacy. 
Saudi Kingdom successive monarchs endeavored to gain legitimacy in the Arab World through building thousands of mosques, appointing clerics who favored the Wahhabi sect (misleading the Sunni sect as being Sunni itself), and lavishing petro-dollars for settling conflicts among the Arab States. 
Saudi Arabia has been working for the long term by proselytizing their conservative extremist Wahhabi sect among the Sunni Muslims and gaining legitimacy by proclaiming that they are the "Servitors or Guardians of the Holy Kaaba and Medina (al Haramain)"
The progress in Europe was established indirectly by a centralized Papal spiritual authority.  
Ironically, this spiritual centralization was acquired when the pagan Roman Emperor Constantine supposedly converted to Christianity. 
Christianity could have evolved without any serious centralization if it was not ordered by the Roman ideological system of centralized power. 
Hundreds of Christian sects existed in Syria, Iraq, Lebanon, Egypt, Greece, and throughout the Roman Empire before the year 325 and they were persecuted as "heretics" after the conclave of Nicaea in 325. 
Papal Rome vigorously hindered progress and change for a long period (about 1,000 years) but once society expressed its willingness for change, then it followed suit and even staunchly maintained the changes and supported them against any refracting bishop or religious Christian sects.  
Centralized Papal Rome was a counterbalance to the tyranny of temporary authorities who had to compromise and rectify policies that challenged the dignity and well being of the poor citizens.  
Islam had no such centralized spiritual authority: it viewed with suspicion any kinds of religious centralization. It didn't appreciate mediators between the believer and his God. 
Thus, the political sultans and sovereigns dominated the religious spiritual power. In most instances, the monarch grabbed the legitimacy of Caliph. The counterbalance to tyranny lacked in the Muslim world and any recognized cleric, ordered by a sultan, could proclaim a "fatwa" or an injunction for the people to obey as a religious obligation.  You could have several "fatwas" concurrently injuncting opposing orders.
The problem in Islam is not in the source or the Koran but the free interpretations of any monarch or leader at any period. There are no stable and steady spiritual legitimacy in any interpretations that can be changed or neglected at other periods.
The author Amine Maaluf recounts this story:
A Muslim woman applies in Amsterdam (The Netherlands) for a private club that would allow Muslim women to meet and maybe share common hot baths in sauna and Jacuzzi (hammam). A week later the municipality rejected the application on the ground that the local Muslim cleric (Imam) had an objection to the club." If the woman was European would the municipality ask the opinion of a Christian cleric? It would certainly not. 
What this story proves is that, under the good intentions of respecting ethnic minorities, the European are exercising covert apartheid: they are sending the message that minority rights are not covered by the UN declarations which are supposed to be valid for all human kinds. 
The human rights approved by all States within the UN convention are applicable to all regardless of color, religion, sex, or origin. 
What is fundamentally needed is that all States feel that the United Nation is a credible institution that is not dominated by veto power super nations and that it has effective executive power to enforce its human rights proclamations to all world citizens and political concepts.
How the Chemical industries are key in the battle for environmental change since the Paris Accord
Note: Almost every produced good in our daily consumption and goods generated by industries and distributed worldwide have sources in the chemical industries.No change in Climate change and Green Environment without a steady pressure of the all encompassing chemical industry.
Transformed goods, agricultural sectors, plastic industries, oil/gas industries and refineries, extraction/processing minerals (rare minerals, copper, graphite, radioactive elements…), recycling industries… are based on what the chemical industries are producing.
Most alternative chemicals and transformation processes needed to change the climate and our daily health and safety are based on what the chemical industries are ready to focus on and make priorities.
This post is definitely an advertisement piece by Chimie de France, and it is a great launching pad to inform the common people of the most important chain in our well-being.
Almost all processing industries do Not need such kinds of propaganda since they know what is needed from the chemical industries to produce and offer as alternatives.
That serious funding should be allocated to chemical fields of study (engineering, research, labs…). Non-profit organizations need to compensate for the funding of the most polluting industries, especially in the biased research
And serious investigative works endeavored by governments, organizations, journalism…in order to find out the health/safety working environment of the chemical industries.
And serious financial investigative works into the margin of profits in the chemical industries and the multinational links with all the most polluting industries.
10 décembre 2020
ACCORD DE PARIS :
LA CHIMIE À LA POINTE DANS LA LUTTE CONTRE LE CHANGEMENT CLIMATIQUE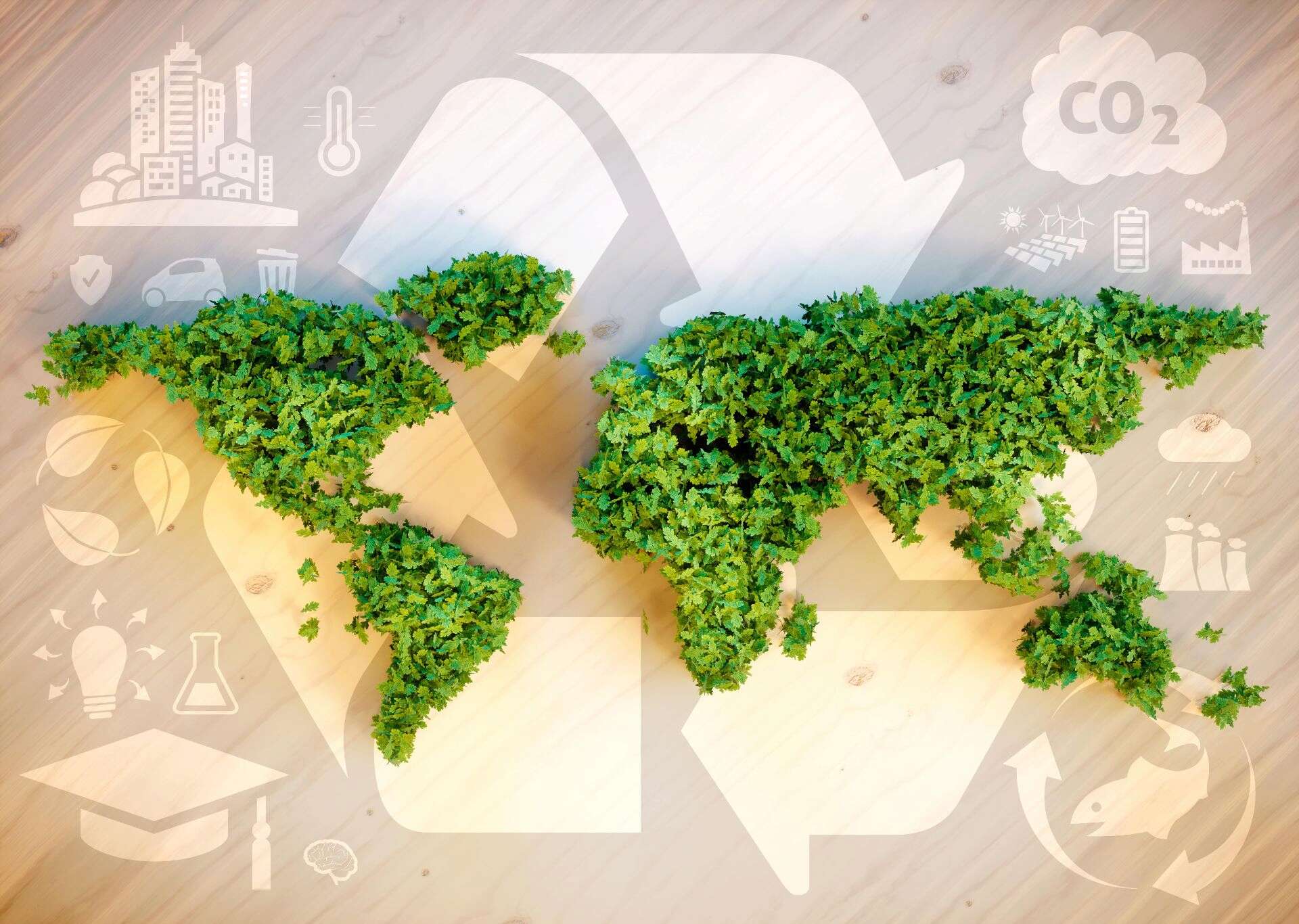 Alors que l'Accord de Paris fête son 5e anniversaire, la Chimie en France confirme sa contribution de premier plan en matière de transition énergétique.
Les entreprises de la Chimie en France sont résolument engagées pour lutter contre le réchauffement climatique et relever les défis de la durabilité des ressources.
Depuis 1990, leurs efforts et leurs innovations ont permis de réduire de 63%[1] leurs émissions de gaz à effet de serre, alors même que la valeur ajoutée du secteur augmentait de 26%. Depuis l'Accord de Paris, ces émissions ont baissé de plus de 8%.
À l'image du reste de l'industrie, la Chimie apporte ainsi l'une des plus importantes contributions à la France dans sa lutte contre le changement climatique (plus de la moitié de la baisse des émissions totales de l'industrie depuis 1990).
Cette performance remarquable a été essentiellement permise par l'élimination de 95% des émissions de protoxyde d'azote (N2O) et l'amélioration de l'efficacité énergétique des procédés industriels.
Cet engagement en faveur de la transition énergétique se poursuit, avec 9 projets[2]d'envergure en cours de développement qui vont permettre à eux seuls d'éliminer près de 850 000 tonnes de CO2 dans les 3 prochaines années (soit une baisse de 4%).
Le secteur est par ailleurs au cœur du volet décarbonation de « France Relance ». Au total, plus de 50 projets vont être déposés par les adhérents de France Chimie sur l'ensemble des dispositifs (projets d'efficacité énergétique, de « flow chemistry », de décarbonation de la chaleur ou pilotes de technologies moins matures).
France Chimie estime que, si les conditions de compétitivité sont réunies, le secteur pourrait encore réduire ses émissions d'environ 30% en 2030 par rapport à 2015.
Pour aller plus loin, il sera indispensable d'industrialiser avec succès des technologies de rupture, en particulier la capture et le stockage ou l'utilisation du CO2 , l'hydrogène bas-carbone et l'électrification des procédés.
Au-delà de ses efforts pour diminuer son empreinte, la Chimie innove pour fournir les solutions nécessaires à une économie décarbonée.
Cette contribution est reconnue dans « France Relance » au travers de premiers financements annoncés dans le Plan Auto pour le développement de composants utilisés dans les batteries ou de matériaux pour l'allégement des véhicules.
Elle s'illustre également par les projets d'envergure déposés dans le domaine du recyclage chimique, un des leviers de décarbonation pour les marchés utilisateurs du plastique.
Enfin, elle se confirme par la dynamique de projets candidats dans le domaine de la chimie biosourcée et issue des biotech. Toutes ces innovations sont indispensables pour le développement des énergies renouvelables et le stockage d'énergie, la mobilité durable, l'habitat économe en énergie ou encore l'économie circulaire.
Enfin, France Chimie souhaite rappeler qu'avec son mix électrique déjà sobre en carbone, la France dispose d'un atout incomparable pour accompagner son industrie dans une croissance décarbonée.
À mesure que se développeront l'électrification des procédés, le recours à l'hydrogène, etc… il importera de répondre à des besoins massifs d'électricité à des niveaux compétitifs.
Pour Luc-Benoit Cattin, président de France Chimie :
« À l'occasion de l'anniversaire de l'accord de Paris, la Chimie en France se félicite d'être un des secteurs industriels qui a le plus réduit ses émissions de gaz à effet de serre.
En s'appuyant sur les dispositifs de « France relance » et sur sa capacité d'innovation, elle poursuit une réduction ambitieuse d'ici 2030 et le développement de solutions qui permettent à ses clients de réduire leur empreinte carbone. »
NOS ACTUALITÉS UN REBOND PARTIEL DE L'ACTIVITÉ CHIMIQUE EN FRANCE AU TROISIÈME TRIMESTRE 2020
10 décembre 2020 LUTTE ANTI-CORRUPTION
10 décembre 2020 VOLET « TRANSPORT ROUTIER DE MARCHANDISES » DU PROJET DE LOI CONVENTION CITOYENNE POUR LE CLIMAT
10 décembre 2020AGENDAFORMATIONCOMPRENDRE LES ENJEUX DU DIALOGUE PARTIES PRENANTES ET DÉMYSTIFIER LE CONCEPT DE « MATRICE DE…
15 décembre 2020 FORMATION SESSION GÉNÉRALE DE FORMATION D'EXPERTS EN ENVIRONNEMENT DU CNEEIC
LES DONNÉES CLÉES
| | 1990 | 2015 | 2019 |
| --- | --- | --- | --- |
| EMISSIONS DE LA CHIMIE (MT CO2ÉQ/AN) | 54 | 22 | 20 |
| EMISSIONS DE L'INDUSTRIE (MT CO2ÉQ/AN) | 145 | 81 | 78 |
| EMISSIONS DU RESTE DE L'ECONOMIE (MT CO2ÉQ/AN) | 403 | 377 | 362 |