Archive for January 17th, 2022
FEAR, MEMORY AND BRAIN EXPLORATION
A largely unknown region of the brain, the zona incerta, could hold the key to how we control our fears
It is a narrow structure below the thalamus in the middle of the brain, above the brain stem.
Deep in the base of your brain is an area of grey matter we know barely anything about. We don't know what it does, or what it is for, and science has simply named it the zona incerta – the unknown zone.
But we do know that it is important because a lot of our neuron (nerve cell) circuitry runs through it, extending all over the brain and down the spinal cord.
We also know that this region of the brain appears to be involved with cognition, learning and memory. And it may be crucial in how we learn to control one of our strongest of emotions – fear.
Learning and memory are fundamental aspects of who we are, allowing us to shape our behaviour to suit the changing environment around us. We have evidence that the zona incerta plays an important role in this by helping to update our memories.
For example, traumatic events imprinted in our memories can trigger responses like fear and anxiety when these memories resurface.
Eventually we can learn that the memory is simply that – a memory – and there is no reason to be fearful or anxious. It appears that the zona incerta is involved in the process in which we learn to put these stressful memories aside.
Better understanding the zona incerta could potentially help in the development of future treatments for mental health disorders like as anxiety and post-traumatic stress disorder (PTSD).
Understanding how we learn to express and control fear and anxiety in response to changes in the environment will not only help us understand normal behaviour, but also help us understand how such disorders develop and persist.
The zona incerta is a narrow structure below the thalamus in the middle of the brain, above the brain stem. One of the reasons why it has been so under-explored is that the zona incerta is small, and hard to distinguish from the brain regions around it – there are no obvious landmarks that delineate it.
It is also host to many different groups of neurons, including a group of dopamine-producing cells that are a promising therapeutic target for Parkinsons disease – dopamine is a hormone that controls movement and motivation.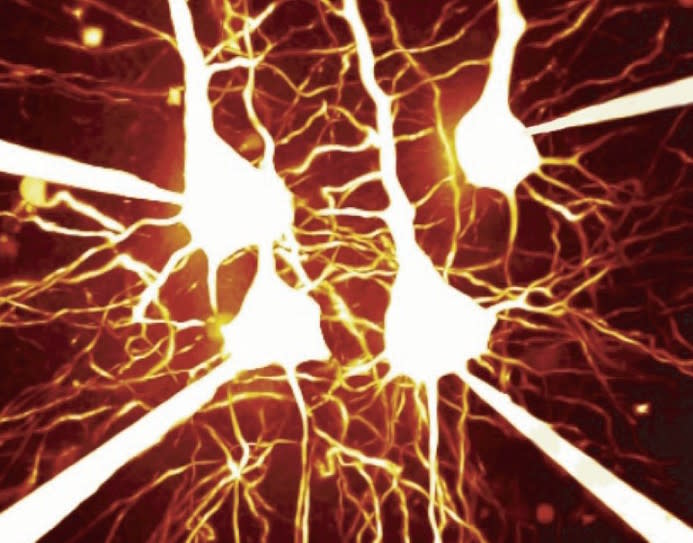 But these highly diverse groups of cells are difficult to monitor when they are all clustered in the zona incerta, making it difficult to isolate which neurons are performing which function.
However, modern genetic tools are allowing researchers to control selected neurons and isolate small groups to see what they are doing.
These tools include chemo-genetics that use chemicals to take control of the receptors on neurons that receive signals, and cre-lox recombination that uses enzymes to control neuron genes.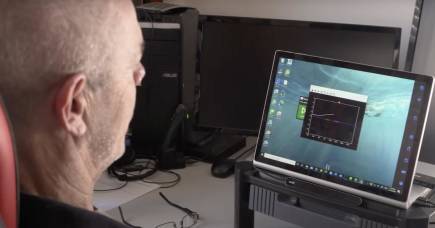 There is now emerging research looking at the role of different cell-types in the zona incerta in cognition and motivated behaviour. We know that the zona incerta receives inputs from different regions of the brain, including the amygdala where emotional memories (like fear) are formed
It also projects to other regions that are important for expressing fear, including the pero-acqueductal grey region in the midbrain – at the top of the brain stem.
This led us to think that the zona incerta might modulate whether a fear memory is expressed – causing physical response like stress – or is inhibited (controlled).
In an unpublished pilot study we tested this by observing how mice eventually learn to suppress a fear that is no longer real.
To understand the drivers of this learning we used chemogenetics to control neurons inside the zona incerta. We found that when we activated specific neurons it was easier for the animal to suppress a learned fear response, helping it to instead relearn and remember that the previous threat was now safe.
By using these different genetic techniques we can now start to isolate the characteristics of distinct populations of neurons in the zona incerta, and build up a picture of all the different functions that might be carried out by this region.
We can then trace these different nerve pathways of the zona incerta to see the other regions of the brain and spinal cord that zona incerta is communicating with.
We will use calcium imaging – allowing us to visualise the activity of specific groups of neurons at specific time points – to work out exactly when and where these cells are activated during the learning process.
Finally, we will manipulate activity in these pathways to identify which ones are important for switching on the fear response, and which ones are important for inhibiting it.
Our automatic fear responses can be crucial in keeping us safe in dangerous situations, allowing us to act without thinking. But dangerous situations can also demand that we stay calm and think through a course of action rather than panic.
And when we've had a traumatic experience, we don't want to be re-living it, feeling stress and jumping at shadows. As the hero in Frank Herbert's science fiction classic Dune says, 'fear is the mind killer.'
The zona incerta may eventually tell us the mechanisms by which our minds can kill fear instead.
Professor Lawrence, Dr Perry and their team have been awarded a Discovery Project grant from the Australian Research Council to further explore the zona incerta.
What of the sister of Queen Elizabeth II?
When you hear about revolutionary royals your mind may automatically turn to Prince Harry and Meghan Markle. Prince William and Kate Middleton may also fall under that category.
The young royals have done so much to create a new and more accessible image of the monarchy?
However, there's a case to be made that Princess Anne paved the way for staying true to herself, even if it means going against the grain. It's this strong-minded quality that links her to her nephew, Prince Harry.
And after reaching the Olympics and experiencing a kidnapping attempt, it's easy to see how she sticks so stridently to her beliefs. 
Anne, Princess Royal is the second child and only daughter of the Queen and the Duke of Edinburgh. She's 14th in line to the throne and her royal duties have seen her advocate for the Carers Trust, Save the Children, and a number of causes focusing on sport and sciences.
Her work has also meant that she's traveled to Sierra Leone, Ethiopia, and South Africa working with children's charities. However, in recent years she's handed over the international duties to the younger royals.
https://content.jwplatform.com/players/BKNhbdEU-IXU6no1G.html?isAMP=true
Princess Anne went against tradition
Anne, Princess Royal has taken on many of the same responsibilities as her older brother, Prince Charles but she's always done things a little differently.
She has two children from her first husband, Mark Phillips, who she married in 1973 and divorced in 1992.
When Peter and Zara were born she decided to reject the His/Her Royal Highness titles they'd have received on account of being the Queen's grandchildren. 
In interviews, she's explained that she wanted to give her children a childhood that was as normal as possible and by dropping the titles this would be more likely.
Other popular royals to have made the same decision are Prince Harry and Meghan Markle and their son, Archie. This caused a stir at the start of 2020 but Princess Anne was well ahead of the curve. 
And rode to the Olympics
The royal family is known for having a big love for animals, great and small. While the Queen has had a number of corgi's during her reign Princess Anne has kept bull terriers. However, her first love is horses. 
A keen rider, Anne took her passion and talent for equestrianism to the next level when she won the individual title at the European Eventing Championship aged 21. She was also voted BBC Sports Personality of the Year in 1971. 
She marked herself as one of the most talented riders in the country when she joined the British eventing team. This took her to the heady heights of the 1976 Montreal Olympics.
Speaking about her experience to Vanity Fair she said, "I thought if I was going to do anything outside of the royal family, horses were likely to be the best way of doing it. But then you have to find the right horse at the right time."
Getting to the Olympics was tough but her time in Montreal proved a serious challenge. Halfway through the course she fell off her horse and suffered a concussion. She got back on and completed the event, coming in sixth. However, she's since revealed that she doesn't remember finishing at all. 
In an ITV documentary Anne: The Princess Royal at 70, her lady-in-waiting Jane Holderness-Roddam recalled the dramatic moment she finished.
 "I wasn't at the Olympics, I couldn't go, so it was all on the television what we saw. What I didn't know at the time was she had this awful fall, but she got back on and competed," she said, "She was that concussed that she couldn't remember, and still to this day I believe can't remember, the rest of the course."
She wasn't put off by her fall. If anything it spurred her love for riding and the Olympics on.
In 1988 she was appointed a Member of the International Olympic Committee and the Members Election Committee. She's supported Team GB as President of the British Olympic Association and she even awarded her daughter Zara Tindall a silver medal at the London 2012 Olympics. 
Her daughter followed in Anne's tenacious footsteps and speaking about her riding ability to Vanity Fair she said, "Zara was always a natural and it was really a question of whether she felt that was something she really wanted to do, and she did and she was very thorough and applied herself to it. So she was quite rightly very successful."
She thwarted a kidnapping attempt
Princess Anne hasn't just hit the headlines throughout her life for her generous charity work and time at the Olympics. A kidnapping attempt in March 1974 would not only shake the royal family to the core but also give Princess Anne the resilient, no-nonsense reputation she has today.
It's been reported that on March 20, 1974, Anne, who was only 23 at the time, was driving back to Buckingham Palace with her first husband Mark Phillips. They were stopped on the road by another driver, Ian Ball. Immediately, Ball left his car, shooting a pistol. Luckily, Princess Anne was protected by the police, and her personal officer, Inspector James Beaton shielded her. He was shot. Tabloid journalist Brian McConnell then intervened and was shot, Alex Callender, her driver attempted to disarm Ball and was shot too. 
Four years after the events, Anne revealed the gruesome details in an interview with journalist Sir Michael Parkinson. Ball informed the Princess Royal that he was going to kidnap her and hold the royal family to ransom.
He opened the door, and we had a sort of 'discussion' about where or where not we were going to go.

PRINCESS ANNE, AS REPORTED IN PEOPLE
She then added that "It be much better if he just went away and we'd all forget about it." Yet, she revealed her incredible strength of character in how she apprehended her attacker.
I said I don't think I wanted to go. I was scrupulously polite because I thought it was silly to be too rude at that stage.

PRINCESS ANNE, AS REPORTED IN PEOPLE
Anne left the car and former boxer Ron Russell was walking past and saw what was going on. Police Constable Michael Hills drove by at the same time and called the police for backup before being shot by Ball. Russell punched Ball and helped Anne getaway. Ball was later arrested.
Beaton, Callender, Hills, and McConnell all recovered in hospital and Anne visited them to share her thanks. On trial, Ball pleaded guilty to attempted murder and kidnapping.
Why her connection with Prince Harry is special
While the kidnapping attempt shocked the world media and the royal family, it didn't stop Princess Anne from pursuing her work and passions outside of her duties. People have since recognized this willingness to stay true to yourself in another, younger royal.
When Prince Harry and Meghan Markle announced that they would be leaving their royal responsibilities and titles behind for a life in America it hit the headlines around the globe.
Many of the royals kept their opinions on the matter close to their chest. However, in the documentary, Princess Royal: Anne at 70 Princess Anne appeared to share her sympathize for how hard it was for the couple. 
The pressure that is applied to the younger members of the family is always worse because that's what the media is interested in, and that's sometimes hard to deal with. But there was no social media in my day, so it probably has made it more difficult.

PRINCESS ANNE IN ITV
A royal aide, Robert Hardman also shared his insights and said that he thinks she'd thought of this pressure when rejecting titles for her own children. "That was certainly part of the thinking in her decision not to give her own children titles And we had a long chat with them, they're absolutely delightful, and they're both very forthgoing on how grateful they are that they've been able to have as normal a life you can when your grandmother is the monarch."
Prince Harry and Meghan Markle made the same decision for their son, Archie. 
The similarities between Princess Anne and Prince Harry don't end there. In 1990, after working with Save the Children for decades on various projects around the world, Princess Anne was nominated for the Nobel Peace Prize. She's continually used her platform to speak out for causes close to her heart.
Prince Harry is another royal who appears to care deeply about using his voice to advocate for causes that are important to him. He helped establish the mental health charity, Heads Together with the Duke and Duchess of Cambridge.
Harry worked with OnSide Youth Zones which gives young people somewhere to go and someone to talk to when they need it. And with Meghan Markle, he's created a space to talk about hateful behavior and speech online and the impact it can have. 
Prince Harry may not be so different from his royal aunt at all. With an Olympic legacy, a rejection of tradition, and continued ambition to speak out for the things that matter most to her, Princess Anne might be one of the best royal examples of finding what you believe in and pushing ahead with your ambitions.