Archive for the 'engineering/research/experiments' Category
Gift of Doubt? And why are we persecuted for our legitimate doubts?
Note: Re-edit of "Gift of Doubt and Power of Failure. July 12, 2013"
Albert O. Hirschman, Malcolm Gladwell…
In the mid-nineteenth century, work began on a crucial section of the railway line connecting Boston to the Hudson River.
The addition would run from Greenfield, Massachusetts, to Troy, New York, and it required tunneling through Hoosac Mountain, a nearly five-mile thick impediment, that blocked passage between the Deerfield Valley and a tributary of the Hudson.
James Hayward, one of New England's leading railroad engineers, estimated that penetrating the Hoosac would cost, at most, a very manageable $2 million.
The president of Amherst College, an accomplished geologist, said that the mountain was composed of soft rock and that tunneling would be fairly easy once the engineers had breached the surface.
"The Hoosac . . . is believed to be the only barrier between Boston and the Pacific," the project's promoter, Alvah Crocker, declared.
Malcolm Gladwell published in The New Yorker this June 24, 2013:
Everyone was wrong. Digging through the Hoosac turned out to be a nightmare. The project cost more than ten times the budgeted estimate.
If the people involved had known the true nature of the challenges they faced, they would never have funded the Troy-Greenfield railroad. But, had they not, the factories of northwestern Massachusetts wouldn't have been able to ship their goods so easily to the expanding West, the cost of freight would have remained stubbornly high, and the State of Massachusetts would have been immeasurably poorer. So is ignorance an impediment to progress or a precondition for it?
The economist Albert O. Hirschman, who died last December, loved paradoxes like this. He was a "planner," the kind of economist who conceives of grand infrastructure projects and bold schemes. But his eye was drawn to the many ways in which plans did not turn out the way they were supposed to—to unintended consequences and perverse outcomes and the puzzling fact that the shortest line between two points is often a dead end.
Hirschman was a planner who saw virtue in the fact that nothing went as planned. Illustration by Ricardo Martinez.
"The Principle of the Hiding Hand," one of Hirschman's many memorable essays, drew on an account of the Troy-Greenfield "folly," and then presented an even more elaborate series of paradoxes. Hirschman had studied the enormous Karnaphuli Paper Mills, in what was then East Pakistan.
The mill was built to exploit the vast bamboo forests of the Chittagong Hill Tracts. But not long after the mill came online, the bamboo unexpectedly flowered and then died, a phenomenon now known to recur every 50 years or so. Dead bamboo was useless for pulping; it fell apart as it was floated down the river.
Because of ignorance and bad planning, a new, multimillion-dollar industrial plant was suddenly without the raw material it needed to function.
But what impressed Hirschman was the response to the crisis.
The mill's operators quickly found ways to bring in bamboo from villages throughout East Pakistan, building a new supply chain using the country's many waterways. They started a research program to find faster-growing species of bamboo to replace the dead forests, and planted an experimental tract. They found other kinds of lumber that worked just as well. The result was that the plant was blessed with a far more diversified base of raw materials than had ever been imagined.
If bad planning hadn't led to the crisis at the Karnaphuli plant, the mill's operators would never have been forced to be creative. And the plant would not have been nearly as valuable as it became.
"We may be dealing here with a general principle of action," Hirschman wrote:
Creativity always comes as a surprise to us; therefore we can never count on it and we dare not believe in it until it has happened. We would not consciously engage upon tasks whose success clearly requires that creativity be forthcoming.
Hence, the only way in which we can bring our creative resources fully into play is by misjudging the nature of the task, by presenting it to ourselves as more routine, simple, undemanding of genuine creativity than it will turn out to be.
And from there Hirschman's analysis took flight. People don't seek out challenges "They are "apt to take on and plunge into new tasks because of the erroneously presumed absence of a challenge—because the task looks easier and more manageable than it will turn out to be."
This was the Hiding Hand principle—a play on Adam Smith's Invisible Hand. The entrepreneur takes risks but does not see himself as a risk-taker, because he operates under the useful delusion that what he's attempting is not risky. Then, trapped in mid-mountain, people discover the truth—and, because it is too late to turn back, they're forced to finish the job.
"We have ended up here with an economic argument strikingly paralleling Christianity's oft expressed preference for the repentant sinner over the righteous man who never strays from the path," Hirschman wrote in this essay from 1967. Success grew from failure:
And essentially the same idea, even though formulated, as one might expect, in a vastly different spirit, is found in Nietzsche's famous maxim, "That which does not destroy me, makes me stronger." This sentence admirably epitomizes several of the histories of economic development projects in recent decades.
As was nearly always the case with Hirschman's writing, he made his argument without mathematical formulas or complex models. His subject was economics, but his spirit was literary. He drew on Brecht, Kafka, Freud, Flaubert, La Rochefoucauld, Montesquieu, Montaigne, and Machiavelli, not to mention Homer—he had committed huge sections of the Odyssey to memory.
The pleasure of reading Hirschman comes not only from the originality of his conclusions but also from the delightfully idiosyncratic path he took to them. Consider this, from the same essay (and, remember, this is an economist who's writing):
"While we are rather willing and even eager and relieved to agree with a historian's finding that we stumbled into the more shameful events of history, such as war, we are correspondingly unwilling to concede—in fact we find it intolerable to imagine—that our more lofty achievements, such as economic, social or political progress, could have come about by stumbling rather than through careful planning. . . . Language itself conspires toward this sort of asymmetry: we fall into error, but do not usually speak of falling into truth.
"Worldly Philosopher: The Odyssey of Albert O. Hirschman" (Princeton), by the Princeton historian Jeremy Adelman, is a biography worthy of the man. Adelman brilliantly and beautifully brings Hirschman to life, giving us an unforgettable portrait of one of the twentieth century's most extraordinary intellectuals.
Hirschman was born in Berlin in 1915, into a prosperous family of Jewish origin. His father was a surgeon, and the family lived in the embassy district, near the Tiergarten. Hirschman was slender and handsome, in the mold of Albert Camus. He dressed elegantly, danced skillfully, spoke half a dozen languages, and had a special affection for palindromes.
He was absent-minded and distracted. While lecturing, Adelman writes, "He rambled. He mumbled. Mid-sentence, he would pause, his right hand supporting his chin, his eyes drifting upward to fasten on a spot on the ceiling." He would call his wife upon taking his car somewhere because—as he once said—"I do not know how to put it among two other cars on the sidewalk." "When you spoke to him," a friend said, "it was sometimes five or ten seconds before he would show any sign of having heard you." He was also deeply charming when he put his mind to it.
The great influence on Hirschman's life was his brother-in-law, the Italian intellectual Eugenio Colorni. Colorni and Hirschman were as close as siblings, and when Colorni was killed by Fascist thugs in Rome, during the Second World War, Hirschman was inconsolable. Adelman writes:
"Colorni believed that doubt was creative because it allowed for alternative ways to see the world, and seeing alternatives could steer people out of intractable circles and self-feeding despondency. Doubt, in fact, could motivate: freedom from ideological constraints opened up political strategies, and accepting the limits of what one could know liberated agents from their dependence on the belief that one had to know everything before acting, that conviction was a precondition for action.
The phrase that Hirschman and Colorni would repeat to each other was that they hoped to "prove Hamlet wrong." Hamlet shouldn't have been frozen by his doubts; he should have been freed by them. Hamlet took himself too seriously. He thought he needed to be perfect. Colorni and Hirschman didn't. Courage, Colorni wrote, required the willingness "to always be on guard against oneself."
Doubt didn't mean disengagement.
In the summer of 1936, Hirschman volunteered to fight in Spain on the side of the Loyalists, against General Franco's German-backed Fascists. He was twenty-one and living in Paris, having just got back from studying at the London School of Economics. He was among the first wave of German and Italian volunteers to take the train to Barcelona. "When I heard that there was even a possibility to do something," Hirschman said, "I went."
Hirschman rarely spoke about what happened in Spain. Decades later, Adelman recounts, Albert and his wife, Sarah, went to see a film about the Spanish Civil War. Afterward, Sarah asked Albert, "Was it like that?" His response was a deft non-response: "Yeah, that was a pretty good film." On this subject, as on a few others, Sarah felt a certain reticence in her husband. Still, as Adelman remarks, "the scars on his neck and leg made it impossible for her to forget."
Adelman interprets Hirschman's silence as disenchantment: "The endless debate rehearsed in Berlin and Paris over left-wing tactics was more than a farce, it was a tragedy of epic proportions."
Hirschman saw the Communists move in and, in his mind, the spirit of the cause became contaminated. It broke his heart. But Hirschman would come to recognize that action fueled by doubt allows for failures to be left behind. Spain was a tragedy, but it was also, for him, an experiment, and experiments go awry.
Hirschman liked to say that he had "a propensity to self-subversion." He even gave one of his books that title. He qualified and questioned and hedged as a matter of habit. He never trusted himself enough to indulge in grand theorizing. He pursued the "petite idée," the attempt, as he said, "to come to an understanding of reality in portions, admitting that the angle may be subjective."
Once, when a World Bank director sent him a paper that referred to the "Hirschman Doctrine," Hirschman replied, "Unfortunately (or, I rather tend to think, fortunately), there is no Hirschman school of economic development and I cannot point to a large pool of disciples where one might fish out someone to work with you along those lines."
Hirschman spent his career in constant motion.
After doing graduate training in London and Italy, fighting in Spain, and spending the first part of the war in France, he left for the United States, by which point he had begun to lose track of his own movements. "This makes my fourth—or is it fifth?—emigration," he wrote to his mother. He accepted a fellowship at Berkeley (where he met the woman he would marry, Sarah Chapiro, another émigré), did a tour of duty for the O.S.S. in North Africa and Europe, and, with the war concluded, served a stint at the Federal Reserve Board, where he grew so unhappy that he would return home to his wife and two daughters in Chevy Chase, shut the door to his study, and bury himself in Kafka.
He worked for the Marshall Plan in Washington, providing, Adelman says, "the thinking behind the thinking," only to be turned down for a transfer to Paris because of a failed national-security review. He was in his mid-thirties. On a whim, he packed up the family and moved to Bogotá, Colombia, where he worked on a project for the World Bank.
He crisscrossed Colombia with, Adelman writes, "pen in hand and paper handy, examining irrigation projects, talking to local bankers about their farm loans, and scribbling calculations about the costs of road building."
Writing to her parents about the family's decision to move to Colombia, which was then in the midst of a civil war, Sarah explained, "We both realize that you should think of the future—make plans for the children etc. But I think we both somehow feel that it is impossible to know what is best and that the present is so much more important—because if the present is solid and good it will be a surer basis for a good future than any plans that you can make."
Most people would not have left a home in Chevy Chase and the security of a job in Washington to go to a Third World country where armed gangsters roamed the streets, because they would feel certain that Colombia was a mistake. Hirschman believed, as a matter of principle, that it was impossible to know whether Colombia would be a mistake.
As it happened, the 4 years the family spent in Bogotá were among its happiest. Hirschman returned to Latin America again and again during his career, and what he learned there provided the raw material for his most brilliant work. His doubt was a gift, not a curse.
Hirschman published his first important book, "The Strategy of Economic Development," in 1958. He had returned from Colombia by then and was at Yale, and the book was an attempt to make sense of his experience of watching a country try to lift itself out of poverty.
At the time, he was reading deeply in the literature of psychology and psychoanalysis, and he became fascinated with the functional uses of negative emotions: frustration, aggression, and, in particular, anxiety. Obstacles led to frustration, and frustration to anxiety. No one wanted to be anxious. But wasn't anxiety the most powerful motivator—the emotion capable of driving even the most reluctant party toward some kind of solution?
In the field of developmental economics, this was heretical. When people from organizations like the World Bank descended on Third World countries, they always tried to remove obstacles to development, to reduce economic anxiety and uncertainty. They wanted to build bridges and roads and airports and dams to insure that businesses and entrepreneurs encountered as few impediments as possible to growth. But, as Hirschman thought about case studies like the Karnaphuli Paper Mills and the Troy-Greenfield folly, he became convinced that his profession had it backward. His profession ought to embrace anxiety, and not seek to remove it.
As he wrote in a follow-up essay to "The Strategy of Economic Development":
"Law and order and the absence of civil strife seem to be obvious preconditions for the gradual and patient accumulation of skills, capital and investors' confidence that must be the foundation for economic progress. We are now told, however, that the presence of war-like Indians in North America and the permanent conflict between them and the Anglo-Saxon settlers was a great advantage, because it made necessary methodical, well-planned, and gradual advances toward an interior which always remained in close logistic and cultural contact with the established communities to the East.
In Brazil, on the contrary, the back-lands were open and virtually uncontested; the result was that once an excessively vast area had been occupied in an incredibly brief time span the pioneers became isolated and regressed economically and culturally.
The impulse of the developmental economist in those days would have been to remove the "impediments" to growth—to swoop in and have some powerful third party deal with the "war-like Indians." But that would have turned North America into Brazil, and the pioneers would never have been forced to develop methodical, well-planned advances in logistical contact with the East.
Developing countries required more than capital.
They needed practice in making difficult economic decisions. Economic progress was the product of successful habits—and there is no better teacher, Hirschman felt, than a little adversity.
Hirschman would rather encourage settlers and entrepreneurs at the grass-roots level—and make them learn how to cope with those impediments themselves—than run the risk that aid might infantilize its recipient. He loved to tell the story of how, at a dinner party in a Latin American country, he struggled to track down the telephone number of a fellow-academic: "I asked whether there might be a chance that X would be listed in the telephone directory; this suggestion was shrugged off with the remark that the directory makes a point of listing only people who have either emigrated or died. . . .
The economist said that X must be both much in demand and hard to reach, as several people had inquired about how to get in touch with him within the past few days. The subject was dropped as hopeless, and everybody spent a pleasant evening."
Back in his hotel room, Hirschman looked in the phone book, found his friend's number, and got him on the line immediately.
A few years after publishing "The Strategy of Economic Development," Hirschman was invited by the World Bank to conduct a survey of some of its projects. He drew up his own itinerary, which, typically, involved almost an entire circuit of the globe:
a power plant in El Salvador, roads in Ecuador, an irrigation project in Peru, pasture improvement in Uruguay, telecommunication in Ethiopia, power transmission in Uganda, an irrigation project in Sudan, railway modernization in Nigeria, the Damodar Valley Corporation in India, the Karnaphuli Paper Mills, an irrigation project in Thailand and another in the south of Italy.
Adelman is struck by the tone of optimism in Hirschman's notes on his journey. The economist was interested in all the ways in which projects managed to succeed, both in spite of and because of the difficulties:
Instead of asking: what benefits [has] this project yielded, it would almost be more pertinent to ask: how many conflicts has it brought in its wake? How many crises has it occasioned and passed through? And these conflicts and crises should appear both on the benefit and the cost side, or sometimes on one—sometimes on the other, depending on the outcome (which cannot be known with precision for a long time, if ever).
Only Hirschman would circle the globe and be content to conclude that he couldn't reach a conclusion—for a long time, if ever. He was a planner who really didn't believe in planning. He wanted to remind other economists that a lot of the problems they tried to fix were either better off not being fixed or weren't problems to begin with.
Late in life, Hirschman underwent surgery in Germany. When he emerged from anesthesia, he asked his surgeon, "Why are bananas bent?" The doctor shrugged. Hirschman, even then, could not resist a poke at his fellow economic planners: "Because nobody went to the jungle to adjust it and make it straight."
While fighting for France during the Second World War, Hirschman persuaded his commander to give him false French papers and he became Albert Hermant. After the country fell to the Germans, Hirschman ended up in Marseilles, along with thousands of other refugees.
There he learned that an American named Varian Fry was coming to France as part of the Emergency Rescue Committee—an American group that sought to get as many Jewish refugees out of France as possible. Hirschman met Fry at the train station and took him back to the Hotel Splendide. They hit it off instantly.
Fry had access to U.S. visas. But he needed Hirschman's help in figuring out escape routes into Spain, procuring false passports and identity papers, and smuggling in money to fund the operation. Hirschman was invaluable. He spoke Italian like an Italian and German like a German and French like a Frenchman, and had so many fake documents—including a card attesting to membership in the "Club for People Without Clubs"—that Fry joked he was "like a criminal who has too many alibis."
Fry nicknamed Hirschman Beamish, on account of his irrepressible charm. Beginning in 1940, the Emergency Rescue Committee helped save thousands of people from the clutches of Fascism, among them Hannah Arendt, André Breton, Marc Chagall, Marcel Duchamp, Max Ernst, and Alma Mahler.
Hirschman was as reluctant to talk about his time in Marseilles as he was to talk about the battles he fought in the Spanish Civil War. As a fellow at Berkeley, in the early forties, he was placed in the International House, and the other graduate students urged him to speak about what had happened to him in Europe. "The newcomer sat there," Adelman writes, "with his handkerchief twisted in his fingers, nervously waiting for the calls to pass." Hirschman moved out of the International House as soon as he could. "I couldn't stand being considered as sort of a wonder of the world or something like that," he later recalled. "I just wanted to be myself."
The closest Hirschman ever came to explaining his motives was in his most famous work, "Exit, Voice, and Loyalty," and even then it was only by implication. Hirschman was interested in contrasting the two strategies that people have for dealing with badly performing organizations and institutions. "Exit" is voting with your feet, expressing your displeasure by taking your business elsewhere. "Voice" is staying put and speaking up, choosing to fight for reform from within. There is no denying where his heart lay.
Early in the book, Hirschman quoted the conservative economist Milton Friedman, who argued that school vouchers should replace the current public-school system. "Parents could express their views about schools directly, by withdrawing their children from one school and sending them to another, to a much greater extent than is now possible,"
Friedman wrote. "In general they can now take this step only by changing their place of residence. For the rest, they can express their views only through cumbrous political channels."
This was, Hirschman wrote, a "near perfect example of the economist's bias in favor of exit and against voice":
In the first place, Friedman considers withdrawal or exit as the "direct" way of expressing one's unfavorable views of an organization. A person less well trained in economics might naively suggest that the direct way of expressing views is to express them! Secondly, the decision to voice one's views and efforts to make them prevail are contemptuously referred to by Friedman as a resort to "cumbrous political channels." But what else is the political, and indeed the democratic, process than the digging, the use, and hopefully the slow improvement of these very channels?
Hirschman pointed out the ways in which "exit" failed to send a useful message to underperformers. Weren't there cases where monopolists were relieved when their critics left? "Those who hold power in the lazy monopoly may actually have an interest in creating some limited opportunities for exit on the part of those whose voice might be uncomfortable," he wrote.
The worst thing that ever happened to incompetent public-school districts was the growth of private schools: they siphoned off the kind of parents who would otherwise have agitated more strongly for reform.
Beneath Hirschman's elegant sentences, you can hear a deeper argument. Exit is passive. It is silent protest. And silent protest, for him, is too easy. "Proving Hamlet wrong" was about the importance of acting in the face of doubt—but also of acting in the face of fear. Voice was courage. He went to fight Fascism in Spain. It ended in failure. When the Nazis came hunting for the Jews, he tried again. "Expanding the operation meant, increasingly, that Beamish's work was in the streets, bars, and brothels of Marseilles, expanding the tentacles of the operation," Adelman writes. "If the operation had a fixer, it was Beamish. It was a role he relished."
Beamish screened the refugees, weeding out potential informers. He cajoled first the Czech, then the Polish, and, finally, the Lithuanian consuls into providing fake passports. He made deals with Marseilles mobsters and a shadowy Russian émigré to get money into France. He held secret meetings in brothels. Several times, he was nearly caught, but he charmed his way out of trouble.
When the authorities finally caught onto Hirschman, he escaped across the Pyrenees to Spain on foot, equipped with false Lithuanian papers. On the ship to America, he played Ping-Pong and chess, and romanced a young Czech woman.
As Adelman's magnificent biography makes plain, it was hard not to fall for Albert Hirschman. A colleague from his Marseilles days remembered him, years later, as "a handsome fellow with rather soulful eyes . . . taking everything in, his head cocked slightly to one side. One of those German intellectuals, I thought, always trying to figure everything out." ♦
The Cold rational concept of Irrational behaviors.
Posted on October 4, 2014
Why most of our decisions and reactions seem to be pretty much irrational?
A Cold attempt was undertaken to remind ourselves of a few facts and realities to be taken into consideration:
1. Thinking is not a "pure process".
2. Thinking is prone to error and this realization affects everyone
3. Highly intelligent people fall prey to the same cognitive traps as common people
4. And errors are Not randomly distributed.
5. Mankind systematically err in the same direction
6. Our mistakes are mostly predictable and can be repaired and avoided in slight degrees
7. Most of our organs function predictably, but our brain keep experiencing lapse after lapse
8. Thinking is a biological phenomenon: It does not follow an abstract mathematical logic.
9. We are still a hunter-gatherer species, but living in a totally different environment
10. Our new environment is getting increasingly complex, interdependent, and man-made functions and facilities are exacerbating the frequency of faulty behaviors
11. Evolution has stopped optimizing the behavior of this hunter-gatherer species in this new environment.
12. Our brain is designed to reproduce (persuade) rather than search for the "truth"
13. We tend to construct a reason for our compulsive decisions (intuitive reaction). a justification for a predetermined conclusion.
What is to be done?
1. When in your "circle of competence", let your intuition lead your decisions and reactions. You had invested more than 10,000 hours on your talents and skills and you can now rely of your bodily reactions.
2. Otherwise, do your due diligence to apply the hard, slow and high energy consuming process of the rational thinking on your projects and serious decisions.
Think clear and go through the long list of behavioral biases, fallacies, illusions, myths.. and start eliminating one error after another from the list of prone error tendencies.
Rational thinking might Not give you a correct resolution, but again, you have been vaunting the superiority of mankind brain over other species who actually have far better abilities and capabilities than us in many domains.
Repeat the rational thinking process as you invested in acquiring your talents.
Note 1: Read "The Art of Thinking Clear"
Note 2: I have realized that I prefer to extend only one opinion on an issue, the best of my opinions and never give choices. Why?
1. If the opinion is found correct by the reader, the better off he is. And the reader was not disturbed and confused by contradicting alternatives and could assimilate the single opinion.
2. If the opinion is "proved" flawed, it is a marvelous opportunity for the reader to reflect deeper on the topic, reach a proper alternative and incorporate it in his unique worldview model
Dawn of Philo-Ethics, and eco-philosophy
Posted on January 29, 2010
In the previous post "Twilight for love of knowledge or philosophy", I explored the theme that philosophy is reaching an end.
Before the 16th century, sciences in Europe were towed by philosophy until Galileo enforced the notion of empirical experimentation and measuring what was Not previously measured.
By the time of Descartes, philosophy started to limp and relied on religion as crutch to survive.
Sciences have taken over: they can extend answers to what can be answered.
Sciences are far more efficient than philosophy: faulty answers go unnoticed very effectively. 
There are very few practiced scientists, and every man is a philosopher: man can feel what's wrong with a philosophical system but he does refrains to claim knowledge in sciences.
Knowledge is acquired by reasoning on the alternative options formed by perception of man and universe.  When we investigate our opinions and feelings, we ultimately want to open up alternatives for the mind to discovering the immutable elements in the relationships.
The brain is the field where perceived senses and reasoning procedures or processes interacts: without these interactions there are no perceptions, no actions, and no survival of any species.
It is not necessary to be a practicing scientist to have a scientific critical mind. Otherwise, not many people would feel comfortable believing that they are endowed with sensible rational and empirical thinking.
When I claim that we need to think philosophically, I mean that we need to combine the ethical component to whatever scientific thinking we undertake. The ethical mind should be the guiding rod to solutions or resolutions of any question.
For example, (it might sound a simple interrogation, but it might carry complex implicit ramifications), suppose that I stirred my Nescafe cup with a spoon.  My Nescafe includes No sugar or milk; just plain hot filtered water added to Nescafe.  I got into wondering: should I rinse the spoon in tank supplied water (many germs) or just let the spoon dry when removed from the cup? 
The idiosyncratic reaction is to rinse the spoon no matter what, isn't it?
If I discover that the accumulated potent germs on a dried spoon are far less than the rinsed one then what would be your behavior? 
The whole exercise is that we generally extend ready behaviors to our answers; we do not take a deep breath to wonder whether there are implicit reasons in the questions.
Philo-ethics (a new term that I invented) is to work on a set of stringent ethical reasoning that you feel are right.
The purpose is that you feel you have the right to state your ethics because you applied them. 
The other advantage is that you won't feel obligated to impose your ethics on people you like their company: you are in a position to be lenient and to compromise because relationships are more important than strict rules and regulations.
What can be the immutable norms that distinguish right from wrong?
What kinds of realities are eternal?
Cannibalism is not an immutable norm since many tribes still eat man in this century.
Anyway, mankind is a carnivore and has been eating his own kind with various aspects of ceremonies such as eating the flesh, heart, liver, and brain boiled, raw, or roasted. 
Thus, we need to be more attuned to ethnological studies and observations of the remaining tribes living separate from urban centers.
We need to comprehend the behavior, customs, and traditions of primitive tribes since they resembled ours before we opted for urban life style, within mostly a fast developing virtual civilization.
Arne Naess disseminated the eco-philosophy which stated that western paradigm line of thinking is taking the wrong direction for a sustainable earth: Man is not in the upper chain of evolution and he has no right to destroy the other living creatures for his perceived universe.
We are in a period of technological development that feed on itself and proliferates pretty much independently of any other sciences; technology feels confident that it does not need validation or control by third parties.
Fact is we need to have better understanding of the effects of our behaviors: mankind is on the same boat and everyone is asked to think that he is the captain of the boat.
Things are changing. 
The world can be felt as reduced to a Town Square: instant audio-visual communications around the world is discouraging people to move out and investigate "his universe".  Mind you that the Renaissance man had to travel on horses for long distances to educate his curiosity and talents.
The new wave of occultism, New Age, alternative lifestyle, mysticism, spiritualism, healing, astrology, clairvoyance, and telepathy are consequences of collecting mass "coincidental" happenings among the billions of people and which are relayed instantly on the Internet. 
These coincidences can be explained rationally, especially if we believe in the power of the subconscious for erratic behaviors.
The worst part is that millions are still brandishing old Books/Bibles …claiming every word for "truth"; as if we are in the Dark Ages. 
Sciences and technologies have done serious empirical attempts to answer most of the dialectical problems in philosophy, such as how the universe was started, how knowledge developed and progressed.
What is outside the realm of sciences is in the domain of faith, which should not be confounded with religious philosophical belief systems.
A few facts can now be settled that set the stage for the dawn of philo-ethics or for questions related to the dignity of man for freedom, liberty, free opinion, shelter, clean water, health, safety, food, clean air, voting rights, anti-discrimination attitudes relative to color, religion, gender, and country of origin.
The hardship that you subjected yourself to is to keep sensible relationship working: a climate of genuine compassion to human frailty gives incentives to overcome shortcomings that may be surmounted.
Ziad Abi Chaker wants to replacing stolen metal drain covers with recycled materials that last longer and cost less (and do Not entice the robbers to resume their beneficial enterprises?)
Saving Lebanon's streets: the engineer with a sustainable fix
Using recycled single-use plastic, the industrial and environmental engineer applies a technique known as extrusion to melt the raw material and form it into the required shape.
In this case, Mr Abi Chaker repurposes plastic waste to make drain covers to replace stolen ones.
Where other people see rubbish, he sees opportunity.
"I'm an industrial engineer, so my job is to find resources for manufacturing," But I'm also an environmental engineer, so I find these resources among discarded, recyclable material." Mr Abi Chaker told The National
Mr Abi Chaker makes use of all single-use plastic, such as plastic bags, plastic bottles, food packaging and more, and turns them into long-term sources of raw material to give them a new life.
His line of thinking offers a creative solution to a mounting problem in Lebanon.
Metal theft is becoming increasingly common as the country's economic situation continues to deteriorate.
The stolen materials are being sold for scrap in US dollars as people grow increasingly desperate to generate income in a country with scarce jobs and a depreciating currency.
Lebanon's Internal Security Forces confirmed the increase in these crimes to The National, with at least one person arrested for stealing a drain cover off the streets.
Other recent thefts included steel wires and pylons from power stations, plunging Lebanon further into darkness in March.
Eleven metal graveyard doors were also stolen from a small Lebanese town in Bekaa on April 4, prompting protests against sanctity violation.
Yasa, a Lebanese NGO for road safety, warned of the dangers of missing drain covers after a car got stuck in an uncovered manhole in Jnah, Beirut in April.
But with his simple and sustainable approach, Mr Abi Chaker is saving the environment and the streets.
So far, the engineer has been able to manufacture three manhole covers, with 20 more in the works, out of his own pocket.
Capable of supporting 100 kilogrammes, up to 400kg, they are fit for human and road traffic. He is also producing a cover able to carry up to 800kg.
The first manhole was set to replace a missing lid in the south of Lebanon, while the two others were placed near Beirut River.
According to Mr Abi Chaker, the plastic covers are much more cost-effective than metal ones.
"The human traffic covers are between $20 and $30, while the vehicular ones cost between $40 and $60," he told The National. "They're 50 per cent cheaper than steel covers."
The plastic drain covers are also faster to make, taking two to three days to complete each piece, which is "a record compared to casting iron".
Although the plastic covers are a highly efficient quick fix, Mr Abi Chaker cannot carry the cost burden on his own.
He is on the lookout for contributions from supporters of the project in the Lebanese community. "It's the best way to go," he said.
Beirut Mayor Jamal Itani showed interest in the project, telling The National he is open to receiving a proposal from Mr Abi Chaker team on the details of the initiative to study potential collaboration and methods of implementation.
"Of course we're interested in an alternative, replacing the metal covers with new metal ones costs a fortune," he said.
But Mr Abi Chaker would rather secure funds independently from the municipality owing to the urgency of the matter and lack of faith in Lebanon's officials – a sentiment shared by many who took to the streets in October 2019 against political corruption and mismanagement.
Mr Abi Chaker is working with lawyers to pursue legal action against the municipality for "failing to properly and hastily respond to an imminent danger affecting vehicles and pedestrians of the city".
Manholes in Lebanon have been coverless for some time after the thefts began during the first quarter of 2021.
Despite the huge risk to pedestrians and vehicles, authorities have yet to take action. The open drains join a long list of malfunctioning public properties, alongside failing traffic lights and low-grade infrastructure.
The manhole covers are not the first initiative by Mr Abi Chaker to take the country by storm.
One of his projects, the Green Glass Recycling Initiative Lebanon, was ranked eighth out of 10 most innovative companies in 2021 for the Europe/Mena region after recycling 125 tonnes of discarded glass after the Beirut port blast.
The August 4 explosion killed more than 200 people, injured more than 7,000 and destroyed large parts of the city, leaving huge piles of shattered glass in the streets.
Instead of discarding the glass in Lebanon's overrun landfills, the initiative collected the material and provided it to the few remaining glass packaging factories in the northern city of Tripoli, supporting the country's glass industry and one of the poorest cities in the Middle East.
When asked why he continues to give to a country that does not give back, Mr Abi Chaker said: "When you love someone, do you give up on them in their time of need?
"Our country is afflicted with a disease of the ruling class, and I won't give up on it now. Even though I was tempted by numerous offers to do the work I do over the world, I love being here, I love the work I do here, I love the impact we make here, I love the people and places here, and this is why I won't leave."
READ MORE
German firms unveil $7.2bn proposal to revamp Beirut port
Explained: Why Lebanon has an ongoing trash problem
Why Nadine Labaki believes Beirut blast marks the 'birth' of a new world: 'There's a revolution inside us'
The 2020 film AK-47. This amateur inventor who shot to global fame
A review of the 2020 film AK-47: Kalashnikov
By Caoimhghin Ó Croidheáin / April 21st, 2021
AK-47: Kalashnikov (2020) is a biographical film about Mikhail Timofeyevich Kalashnikov (1919–2013), the inventor and designer of the AK-47 automatic rifle.
This Russian film, released in February of last year, follows the young Kalashnikov as he is bombarded by Germans during WWII and is interspersed with flashbacks of his childhood.
Disturbed by the failure of a newly designed gun that nearly gets a comrade killed when it jams, he examines the parts and lists out various problems with the new design.
An amateur inventor who had been playing around with various types of primitive gun designs since he was child, Kalashnikov goes back to work in a steam engine workshop after being injured in battle.
There he is assigned a desk and tools, and struggles to assemble a new gun design he had been drawing up. Help is at hand when the other workers in the workshop offer their after-hours services to help him tool the parts necessary for his new design.
After this, his life takes many twists and turns as he struggles to perfect his design and he gains acceptance through inventor competitions, testing ranges and the military hierarchy.
The story focuses on his drive and sincerity in producing a safer gun that would help the Soviets win the war. Although the gun he is famous for was Not produced until 1947 ("Avtomát Kaláshnikova" (Russian: Автома́т Кала́шникова, lit. 'Kalashnikov Automatic Gun'), its reliability and design ensured its wide use in many armies around the world in subsequent decades.
The film also strives to show Kalashnikov as a role model for how someone with a basic education (Kalashnikov left school after seventh grade) can achieve so much in the way of plaudits and global fame.
In AK-47: Kalashnikov, the testing processes of the gun were not complete successes but Kalashnikov is given more promotions and more help in developing his ideas.
With the development of new technologies, a simplified, lighter version of the automatic rifle was developed which soon became the most ubiquitous variant of the AK-47.
In the real world, the popularity of the design meant that "approximately 100 million AK-47 assault rifles had been produced by 2009, and about half of them are counterfeit, manufactured at a rate of about a million per year.
Izhmash, the official manufacturer of AK-47 in Russia, did not patent the weapon until 1997, and in 2006 accounted for only 10% of the world's production."
Kalashnikov's first submachine gun
The film is beautifully shot with realistic battle scenes and panoramic landscape settings. The relations between the soldiers, and between the soldiers and their superiors are developed without the stereotyped or charicatured portrayals seen in films like Enemy at the Gates (2001), as Kalashnikov gets help and encouragement all around him, even at his lowest points when he feels like giving up.
In these days of instant-everything and easy consumption access to any product, it is refreshing to see male and female workers with so many skills (including his drafting technician who becomes his wife) bringing an idea from drawings through precision tooling to the finished gleaming weapon.
Kalashnikov himself did suffer "spiritual pain" about whether he was responsible for the deaths caused by his weapons, but also believed that their use was defensive rather than offensive.
The AK-47 has been used in many anti-colonial wars and received the ultimate praise when appearing on some national flags and coats of arms.
Like any weapon, his guns have been used in terrorist organisations but one could argue that overall its reliability and simplicity evened up the stakes in many an asymmetrical war.
Mikhail Timofeyevich Kalashnikov (1919–2013)
Kalashnikov at the Kremlin, December 2009
Kalashnikov was hospitalized on 17 November 2013, in Izhevsk, the capital of Udmurtia and where he lived and died on 23 December 2013, at age 94 from gastric hemorrhage.
A statue dedicated to Kalashnikov was commissioned by the Russian Military Historical Society and unveiled in Moscow in 2017. It is a 7.5m (25ft) monument, which shows Kalashnikov holding an AK-47 in his arms.
It was soon spotted that the technical drawing of the gun etched onto a metallic plate at the base of the monument was actually of an StG 44 rifle used by the Nazis during WWII.
The symbolism of this mistake was not lost on the public, a country that lost millions of its people at the hands of the Nazi invasion which started on Sunday, 22 June 1941.
The section of the metallic plate with the gun design was soon removed with an angle grinder.
Caoimhghin Ó Croidheáin is an Irish artist, lecturer and writer. His artwork consists of paintings based on contemporary geopolitical themes as well as Irish history and cityscapes of Dublin.
His blog of critical writing based on cinema, art and politics along with research on a database of Realist and Social Realist art from around the world can be viewed country by country at http://gaelart.blogspot.ie/. Read other articles by Caoimhghin.
Proper fasting is a cure-it-all medicine: No food, plain water. What's your protocol?
Posted on April 30, 2012
I just read a protocol from a Japanese physician laureate that if you fast between 8 and 16 hours, without food or drinking, and do it once in a while (maybea every week or every month), your immune system will clean up your system from all the noxious cells , cancer cells, and fatty reserves.
For over 60 years, medical research have been conducted on fasting in Russia, Germany, and lately in the USA (California).
No pharmaceutical corporations and food industry ever contributed a dime on the benefits of proper fasting. Is this of any surprise to anyone?
The results are in:
First, experiments on mice with cancers revealed that the mice that fasted two days before being injected with heavy dose of chemo lived and were found very active, while 40% of non-fasting mice died. Why?
The genes of normal cells in the fasting body manage to regulate their behavior with the new state of shock of the body, while the abnormal cells tend to die. The chemo achieve the remaining abnormal cells that have barely survived…
Second, after a proper fasting period, most bodily and mental anomalies return to normal functional states and the organs recapture their normal regulatory functions in secreting the appropriate hormones.
Arterial tensions, sugar blood level, tetraglycerine…return to normal levels. Many diseases (pulmonary and others…) were cured during fasting by permitting the cells to dissipate the chemicals, medicines, and unwanted hormones that they were bloated with. How?
In the first day of fasting, all the glucose are depleted. Glucose (sugar) is the readily source of energy that is quickly transformed and absorbed: The brain needs glucose to function.
In the third day of fasting, 94% of the energy are generated from the decomposition of the body fat and 4% only from the proteins in the muscles.
Thus, a person weighing 70 kilo might have 15 kilo of fat, a source that can sustain 40 days of fasting while the muscles are practically intact.
The male penguin sits on the egg for 4 months (real fasting period) before he has to go to sea to feed on fish: By this time, the female is back to resume the hatching period…
This process is common to all mammalian animals and mankind: First glucose is consumed, then the fat, and lastly the protein…
The toughest day is the third in the fast: The person feels joint aches, headache, nausea, feeling under the weather, and craving all kinds of food that he loves…
By the fifth day, a state of euphoria and well-being submerges the fasting individual, and life is light and the tasks are very manageable…
What's your protocol for fasting?
My protocol is to go easy and at stages.
Stage 1: You fast two days in the first week.
Stage 2: You fast 4 days a week later. Just to experiment with the aches and pains of the 3rd days and realize that you survived and doing much better.
Stage 3: You fast 5 days a week later so that you experience the state of "feeling good" and discovering how you fared on the 3rd day.
Mind you, that during all these fasting stages you are actually losing fat and your internal organs (liver, kidneys,…) are re-learning to regulate their tasks and secreting the proper amount of hormones as they were supposed to be doing normally.
Stage 4: You fast 6 days, once every month, for 3 successive months and check how this cure is benefiting your body and mind.
Where to undergo fasting cure?
I cannot see how fasting can be done at home: The family members will be unable to survive without cooking and you smelling the good food, or not eating and drinking (things other than water) in front of you…
Mind you that you are fasting 24 hours per day from all kinds of food and you are drinking only plain water…
The problem is: Which fasting clinic will allow you to perform your own fasting protocol?
My daydream project is opening a fasting clinic with the motto: "Fast your own protocol"
The client will check in the clinic and will submit to two days of learning everything on fasting, the research papers, the statistics, its consequences, the processes, the benefits, the side effects…and thorough physical tests. 
The client will end up devising his own protocol for the staff in the clinic to supervise…
The fasting clinic will refrain from imposing any physical exercises or activities that the client is not hot of pursuing…
It is normal that the client be proposed a varieties of activities to undertake so that he is kept busy and to sleep like a baby after a long day of diversified tasks (physical and mental).
Fasting can become easy when experimented on stages.
Fasting longer than a week might require very specialized medical teams to supervise and follow up…I guess.
Paradigm shift in Architecture: Steve Jobs, Rem Koolhaas…Simon Sadler essay
Posted on March 30, 2013
An émigré architectural historian who teaches across disciplines in California, at a public university near Apple's lair in the Bay Area (close to San Francisco), is posting an essay.
Since architectural stories are surprising rare on the edge of the continent, he needed a shtick; no matter what's his connoisseur-ish personal tastes and leftist political dispositions.
Simon Sadler published an essay on March 13/2013 in The Design Observer Group: "Steve Jobs: Architect"
Top: Apple store, Fifth Avenue, New York. [Photo by Eric Wüstenhagen]
Bottom: Steve Jobs and Rem Koolhaas. [Photos by James Mitchell, left, and Rodrigo Fernández, right]

1. An Apple for the teacher Yet another treatise on Steve Jobs? As an "architect"?And with Apple seemingly waning, aren't we behind the curve on this? Suffice it to say that my interest is not solely in Steven Paul Jobs himself, but rather in the challenge that the late computer impresario and legendary technologist poses to the methods and purpose of an architectural historian.
My job and my location place me close enough to Silicon Valley that students might fairly assume that I have something cogent to say about all this. Apple is working with Norman Foster to build a donut-spaceship as its headquarters in Cupertino.
So what are my options?
1. Compare and contrast, that trusty standby of art history, in which I drill my students. I can compare Jobs with … with whom, exactly? Bill Gates, or maybe Thomas Edison? That route would take us away from design, away from architectural history, away from aesthetics.I like to pay close attention to both Science and Technology Studies and Cultural Studies, which are the disciplines perhaps most comfortable with technology and the American experience.
But neither the Apple HQ, or the iPhone for that matter, readily lend themselves to STS and Cultural Studies' emphases on flattened and distributed innovation and on user-generated meanings.So any methods I might borrow from those anthropologically-inclined fields will need to be augmented by the emphases on authorship and aesthetics that architectural history traditionally draws from art history. Peel away his ruthless command of global consumer markets and Jobs can seem to the art historian more akin to Gropius than Gates.
2. Criticality. Since Jobs's ruthless command of markets is a fact that cannot be peeled away, we are obliged to deploy the criticality that has been central to architectural historical method that was started by Tomás Maldonado and Manfredo Tafuri.I am duty-bound to tell students that design is not necessarily benign, especially when it seems to be.

Yet they can see me teaching from the MacBook I am writing on even now. Some of the students I have trained will graduate into Silicon Valley. I wonder what that suggests about my own complicity with the very things which I am attempting to critique?How does my salary, my adopted state, my consumption, tie me to all this?
So I discreetly edge the conversation back to my own disciplinary competence by comparing the design for the new Apple headquarters with other corporate buildings. We take another iconic and somehow ominous HQ — OMA's recently completed CCTV tower in Beijing — and we then compare Jobs with OMA's head, Rem Koolhaas. As if they were both architects.
And then we treat Jobs as though he were an offshoot of a Bay Area design history that was substantially driven by architecture. My concern is to have something to say about design in the far western region where I teach; even though major monumental buildings are scarce on the ground here, and even though the politics of good design are adulterated by my state's politics of good business.
This effort becomes a test of the limits of my discipline, devoted as it has long been to the maintenance of European critical traditions, and to monumentality and the public sphere, and to the continued preeminence of the academic institutions of Northern Europe and the U.S. Eastern Seaboard.
Such is the fate of many an émigré architectural historian in California, at once living and working within a global engine of economy, design, ideology and media, yet rather far from the concatenations of Greater New England architectural historical scholarship.We wonder whether there is any more that can be said about the Mission Style, the Case Study Houses, the freeways; or whether anything whatsoever can be said about California's inland agricultural empire of the Central Valley, which is where I live.

Norman Foster's design for the Apple headquarters, center, surrounded by the California architectural historian's canon.[Photos, clockwise, by Eli Pousson, Neil Kremer, Dystopus, Keith Daly, Chris McSorley, Allan Ferguson, MyDifferentDrum and Roberto Estremo] Talk about Jobs as though he were an architect — already a dubious proposition — is to talk as well about advanced capitalism, about global systems, the counterculture, Zen Buddhism, and all manner of phenomena apparently inimical to the critical tradition, to monumentality and the public sphere.
This approach might threatens to liquefy my discipline through a Golden State looking-glass.Maybe I should emulate the resolve of the philosophers Adorno and Horkheimer who were stranded in sunny Los Angeles during the war, refused to succumb to California languor.To be frank I think that architectural-historical methodology can benefit from this modest test, and prevail.
This is one of those experiments in method encouraged — forced — by the study of California: here subject and method evolve symbiotically, as befits scholarship in a region enamored with holistic thought, even as my disciplinary training prevents me from ever going fully native.
2. Why it's simpler to treat Jobs as a California Modern Architect To the subject at hand?To me, treating Jobs as an architect has merit, if for no other reason than to bring sort of conclusion to the popular psychologizing of what made Job tick.It is no secret that Jobs was a "complicated" man. Nothing more typifies the persona of the "great architect," driven to get his ideas executed with minimum compromise, somehow distrustful of people yet seemingly concerned about their welfare, preferring to channel politics through design rather than to actually participate in political activity.
Eric Alterman writes in The Nation's: "Despite the myriad ways his companies improved our lives, Jobs was a hero only in the Ayn Randian sense…" de facto connecting Jobs, via Rand, to that archetype of the "complicated" architect, Howard Roark, a.k.a. Frank Lloyd Wright.
A sense of what you might call "psychopathic humanism" attends such personalities: they are determined to improve the human lot no matter how many individual humans they offend along the way.Bucking our current postmodern era, Jobs and Koolhaas both seem to have been driven by the possibility that they can act inside, or around, a postmodern world resistant to purpose.
Jobs and Koolhaas share, I suspect, an attraction toward design as a type of hermeneutics — a will to learn about the world through the attempt to change it. Koolhaas assigned his Harvard students and OMA assistants to track aesthetic multiplier effects through the study of shopping and of African urbanism; he is passionate, in a manner worthy of a surrealist or second-order cybernetician, about paradox and overdetermination.
Meanwhile both the personnel and the customers of the Apple Corporation functioned as an extension of Jobs, and not simply through the authoritarian exertion of will. In this sense Jobs hasn't died in the same way that Mies van der Rohe hasn't died: something of his very thinking, his gestalt, has been learned by other designers and consumers, and in this way Jobs's legacy — like influential pedagogy — is "architectural."
That Jobs's work, his products, has constituted a daily part of people's lives over several generations was testified to by the peculiar and public demonstrations of grief at his passing.

Steve Jobs memorial, Apple store, San Francisco. [Photo by raumish] Koolhaas, for sure, is a redoubtable figure for historians and theorists of architecture in a way that Jobs never will be. Judged by his impact on architectural pedagogy and his reception by critics, he probably remains our most important living architect, popular with scholars to the degree that he is apparently unpopular with, even obscure to, the public at large.
Koolhaas invites interpretation. In contrast, scholars are left practically redundant by the sheer popularity of Jobs's work: there is, apparently, no work of interpretation left for us to do.We can try to deepen our analyses of Jobs by citing the pivotal influential of industrial designers like Dieter Rams; but accounting for Koolhaas's interests in the surrealist paranoiac-critical method, Soviet Constructivism and Italian Autonomist Marxism would require graduate-seminar-level exegesis.
Put another way: if Koolhaas's aesthetic is difficult, Jobs's is dumb. The categorical difference is that one really is an architect, steeped in the arts, and the other is an ambitious industrial designer, steeped in the applied arts; which is why Koolhaas presents an explanatory challenge, Jobs a functional literalness.I am not so sure about this distinction, though; whatever the philosophical and formal challenges which Koolhaas's buildings pose, they function well.
And Jobs's intellectual formation was easily as esoteric as that of Koolhaas.It's no surprise that architect Norman Foster has referred to Jobs as though he were a professional peer, "in every way so much more than a client," as Foster put it in his tribute. "We are better as individuals and certainly wiser as architects through the experience of … working for him. … Job participation was so intense and creative that our memory will be that of working with one of the truly great designers and mentors."(This is the sort of language we might expect Foster to have reserved for his earlier mentor Richard Buckminster Fuller — another figure whose functionalism, anathema to the richly formal work of Koolhaas, is adored in Bay Area.)
When Jobs's name is used as a search term in the scholarly Avery Index to architectural history, it retrieves a 2005 article from Britain's ID magazine that lists, in this order, the most influential design thinkers in the world: the Museum of Modern Art's Design Department, Steve Jobs, Rem Koolhaas.For ID, at least, we are in some way comparing like with like. And the listing of Jobs with MoMA and Koolhaas has the intriguing effect of drawing a westward axis of transnational design, as it transposes from The Netherlands, then to the United States via New York and Northern California, then onward to China, where Jobs and Koolhaas confirm their incendiary reputations in the factories of Shenzhen and the political machine of Beijing.The modernist tradition becomes — to use Koolhaas's celebrated term — increasingly delirious, as it gravitates from the Heroic Age Netherlands, to Jazz Age New York, to Aquarian Age California.If Koolhaas has capitalized upon a distinctively Dutch taste and Northern European aesthetic, Jobs has championed a distinctively Californian energy.In the early 1980s, the German industrial designer Hartmut Esslinger proposed that there should be a "born-in-America gene for Apple's DNA," one that would produce what Esslinger called a "California global" look. Esslinger, then newly arrived in the United States, initially suggested that Apple's aesthetic be inspired by "Hollywood and music, a bit of rebellion, and natural sex appeal."But Hollywood, rock music, sex appeal and rebellion did not prevail in the iconic forms that embody the Apple brand identity created so obsessively by Jobs. In its stores, in its devices, even in the book cover he designed for Walter Isaacson's biography (which he himself commissioned Isaacson to write), Jobs recovered a vision of the modern as clarified, normative, truthful, perhaps somewhat German though even more Zen.Is there a relationship between California and these qualities of clarification, normative, truthfulness and Zen? I believe that Apple really does represent a genus of Californian design — that the slogan "Designed by Apple in California" conveys something like an ethos.

Top and Middle: Norman Foster, drawings for Apple headquarters, Cupertino, California, projected 2015. Bottom: Bernard Maybeck, Palace of Fine Arts, San Francisco, 1915. [Photo by Wally Gobetz]Apple's image evolved markedly from the early 1980s to now, but it remained consistent with Bay Area taste, from the counter-cultural feel of the offerings to be found in (say) its early-'80s gift collections —with their totes, kites, belt buckles, wall hangings and rug kits — to the New Age aura of transcendent consciousness and spirituality of more recent Mac products, their concealed LEDs practicing controlled yogic breathing when left on standby.
Apple was a Bay Area company led by a lifelong Bay Area homeboy steeped in such Bay Area enthusiasms as the Whole Earth Catalog and The Grateful Dead.In the dominant culture of the Bay Area — if I can indulge in a sweeping summary — you find a deep distaste for representing established culture: culture is to be invented, here and now, and to be lived rather than observed and learned. It is a culture that imagines itself as exploring truth and possibility.
This is a trait stretching back through several generations of Northern California designers — Bernard Maybeck is my personal favorite, with his eccentric combinations of materials, technique and historical association. Jobs, too, pursued an aesthetics of truth and possibility.Compare the design of two corporate animation facilities, one for The Walt Disney Company, in Southern California, the other for Jobs's Pixar, in Northern California. In his 1991 design for the Team Disney building, in Burbank, Michael Graves employs the Seven Dwarves as Atlantes not only to symbolize a passing world of animated arts but also to make an inside joke about the conclusion of classical civilization.
In contrast, in their Pixar Studios, in Emeryville, Bohlin Cywinski Jackson deploy the patterning of bricks of different hues to make decoration immanent to the materials themselves, in this way suggesting that the building itself is pixelated — a pattern waiting to be orchestrated. Facts before pictures.The tectonic and material truths of this factory of the virtual feel hyper-real. Its hand-laid brick courses suggest an unnerving sincerity far removed from the postmodern irony of Graves or the postmodern tragedy of Koolhaas.
The Bohlin Cywinski Jackson practice, founded in 1965 in Wilkes Barre, Pennsylvania, under the sway of Louis Kahn (that vital transitional figure between modernism and postmodernism who recovered architectural verity from dogmatic functionalism and returned it to custom, ritual and place) has proven adept at delivering to commercial and technological clients buildings of a local phenomenological intensity. In 1997 the firm completed the residential compound of another computer maven, one Bill Gates of Bellevue, WA, in an earnest regional "Pacific Lodge" style. A couple of years later, Bohlin Cywinski Jackson opened its San Francisco office to handle the Pixar campus for Jobs. What they delivered doesn't look much like a fun factory.
The main pavilion is an elegant warehouse, its flat arches an acknowledgement of the local light-industry context, with plate glass recalling the notoriously generic corporate architecture of Silicon Valley.
The Pixar campus is a place for serious research, not decorative puns; a place where the arts of animation from the classic era of Disney are preserved within three-dimensional computer modeling originally developed for medical imaging; a place to discover the sorts of truths about the self and the world that were earlier discovered in the Marin County summer camps, Palo Alto garages, East Bay cafés, Silicon Valley laboratories and Silicon Alley warehouses recalled by the campus ensemble.

Top: Michael Graves, Team Disney Building, Burbank, California. [Photo by Loren Javier] Middle and Bottom: Bohlin Cywinski Jackson, Steve Jobs Building, Pixar Campus, Emeryville, California. [Photos by John Lambert Pearson, middle, and Michael Heilemann, bottom] The comic foil provided by the monumental Luxo lamp is an addition.The lamp — an homage to Pixar's celebrated 1986 demo reel, "Luxo Jr." — was a gift from Australia, as though Pixar were a new nation — a corporate nation that reaffirms the Bay Area as a center of the creative world (with a nod, in the naming of its new building "Brooklyn," to an East Coast counterpart).
Jobs was the undisputed ruler of this nation; Pixar employees knew him to be the hidden hand in the building's design, [11] and Jobs was always adamant that all core creative production for his companies would happen in the Bay Area in real diurnal time, defying the industry trend for the globalized dissipation of the design process across facilities, specializations and time zones.
At a Cupertino City Council meeting in June 2011, a clearly ailing Jobs made what I assume was his last public appearance to present the plans for the new Apple HQ; he promoted the Foster + Partners design as a great entity in a traditionalist Bay Area landscape to be designed by Stanford University's arborist. The building thus becomes the capsule, the beehive, the phalanstery for 15,000 engineers circling the wagons against the outsourcing of Californian design.Apple had thus become the new Californian "machine," reproducing local tastes and predispositions even through its immigrant employees, like the British designer Jonathan Ive, or the German Esslinger and his practice frog design, all of whom were required to relocate to the region as part of their association with Jobs.
Even the design presence of Baron Foster, whose ideas were profoundly affected by his admiration of the Case Study houses, does nothing to deflect the broad, synthetic Californianism of Apple's trajectory. Yet ultimately Jobs's phenomenology can be founded on certainties of place and language no more than the modern-day Bay Area can be founded on certainties of place and language.
It is a light phenomenology, slickly tuning consciousness through sensory experience.This calibration of affect, surely at Job's behest, explains how Bohlin Cywinski Jackson effortlessly switched from the vernacular brick and iron opacity at Pixar to the Zen-like transparency of the 2006 Manhattan Apple Store.Opacity, transparency, Jungian forms, materials, place, tectonics: Jobs and his collaborators were trying to access phenomenological truths at the office and at the store.

Top: Bohlin Cywinski Jackson, Apple store, Fifth Avenue, New York, 2006. [Photo by Jorge Láscar] Bottom: Early graphical user interface, Xerox Star, 1981. [Via DigiBarn Computer Museum]Along the way Jobs conscripted the very typology of the window from the Graphical User Interface — which he explored soon after it was invented at Xerox PARC in Palo Alto — to the service of his light phenomenology that sought to reveal the world.
Floor-to-ceiling windows, beloved by Bay Region architects, became the central motif of Jobs's inventions — from the computers to the phones to the stores, the windowed grids of the Apple Store on Fifth Avenue relaying attention to the windowed tablets relaying attention to windowed operating systems, propelling us steadily out of history.
Though routinely described as iconic, Apple products seem actually to be moving away from idiosyncratic forms like the trend-setting colored-jellybean style of the late '90s iMac series. The aluminum, glass and radius edges of the recent products strain for ascetic neutrality.Without much difficulty the Apple consumer could imagine information one day floating in the environment, dematerialized into the "cybernetic meadow" forecast in the celebrated (if ridiculed) 1967 poetry collection by San Franciscan Richard Brautigan when he was poet-in-residence at Caltech. [15]
So at the end of his life, Jobs settled on a Zen-like approach as the appropriate phenomenological architecture for information technology, just as a Zen-like transcendence had attracted generations of Bay Region aesthetes.
Bay Region Style itself bore the clear imprint of Japanese Zen architecture.
In a famous 1947 essay on "Bay Region Style," Lewis Mumford described the style as "a product of the meeting of the Occidental and Oriental architectural traditions," and 6 decades later Steve Jobs concurred: "I have always found … Japanese Zen Buddhism … to be aesthetically sublime."
"Zen is to California as Greece is to Germany": so an uncommonly insightful student quipped to me recently, bridging the Bay Region's dogged pursuit of higher consciousness and the German phenomenological tradition. Jobs's seemingly existential understanding of design does indeed remind one of the fascination exerted over architects by Martin Heidegger, for whom design functioned best in the background, the better to "bring forth" Being.
Bay Area and German existentialism are even linked by a proud sense of their higher provincialism, the disdain for metropolitan affectation. William Wurster, referring to the Bay Region Style, wrote in 1956 that "Architecture is not a goal. Architecture is for life and pleasure and work and for people. The picture frame, not the picture."Jobs enthused about the Bay Area's mid-century stick-built houses developed by Joseph Eichler: Eichler's "houses were smart and cheap and good," Jobs told Walter Isaacson. "I love it when you can bring really great design and simple capability to something that doesn't cost too much. … It was the original vision for Apple."
And so we have that paradox that the normative or the provincial comes to embody rarefied taste and so occupy a central place in design culture. (Something similar happened with critical regionalism.) [22] By the early 21st century, Apple products were the summary forms of international modern design, recalling the abstemiousness of Viennese architect and journalist Adolf Loos at the turn of the 20th century, of the German industrial design of the Dessau Bauhaus of the 1920s, and of the Braun products of Dieter Rams in the 1960s, admiration for the latter of which Jobs developed when attending the Aspen Institute's conferences in the early 1980s.
Top: Eichler home, original advertisement. [Via Architizer]Bottom: Dieter Rams, Braun radio and record player. [Photos by Nite Owl, left, and Toby Evans, right]
3. Thinking inside the box What did it mean for Jobs to attempt to recuperate "normative," "classically" modernist values for a postmodern, late capitalist world order — for a world order whose anguish seems better captured by the old-world Koolhaas, and in which modernism's promise of emancipation is trammeled in the off-shore factories of Apple's manufacturers? Is this nothing but a travesty of modernism? For of course we know that aesthetic culture is at best a poor substitute indeed for truly political society, and a sickening lie in its absence.
The clamshell form of the late '90s MacBook was redolent of the sort of cigarette case that Loos identified in 1908 as the touchstone of modern culture: stripped, portable, repetitive. Ornament became Crime, in Jobs's mind as it had in Loos's. The Mac and the cigarette case were trade objects emblematic of their respective epochs, their meanings indefinite, not predetermined: as a content-producing machine, the Mac strenuously obliges society with cultural "running-room."
Yet the aluminum sheathed MacBook is not quite the quintessential Loosian object. It is almost too refined for its purposes, courting the status of a commodity fetish, mystifying and objectifying human relations through its market exchange.
The MacBook confuses the urn with the chamber pot, to borrow Loos's terms; it struggles to distinguish the ceremonial from the functional. It ennobles the rituals of everyday life, like writing email, but it is too slick to disrupt our life continuum, which for Loos was the critical function of art, architecture and language — a way in which to make sense of our world.
So it is to Rem Koolhaas and his firm, OMA, that we must turn for manifestation of the disjunctions of tradition and modernity, of place and space.The contrast in taste, in aesthetics, between Jobs and Koolhaas is illustrated most obviously by comparing the two headquarters buildings.
With its twisting and grotesque form, the China Central Television tower underscores the tragic deterioration of the public sphere, as the production of information is impressed into the service of the capitalist dictatorship of the People's Republic.
It is practically a Salon work of art, simultaneously repulsive and fascinating, politically and aesthetically, in a way that reminds me of that classic of the Salon genre, Théodore Géricault's The Raft of the Medusa (1818–1819).
Whereas the Apple HQ suggests a very different version of the Romantic legacy, of the recovery of a primordial reason beyond intellectualization — it strains to be "insanely great," in Jobs's famous phrase. The circle of steel and glass suggests no history, no past; its gesture is spontaneous, or Jungian, or Zen, childlike in its simplicity and secrecy. It needs no interpretation because, as designer Sean Daly blogged in The Architects' Newspaper:
The ensō, or "circle," is perhaps the most enduring motif in the Zen tradition, one that first appears in Japanese monasteries in the mid-1600s. The Zen circle is not a linguistic character, but rather a symbol that conveys a host of things — the universe, the cyclical nature of existence, enlightenment, strength, and poised contemplation. It suggests the Heart Sutra, which explains that "form is void and void is form" … [27]
Like Pixar in Emeryville, Apple in Cupertino exemplifies a light phenomenology. It's Zen kitsch. Jobs's Zen postmodernism, of which Foster's building is an embodiment, acts upon the world through process, intervening in a cybernetic cycle for which the record of historical struggle is but a dysfunctional footnote.
In sharp contrast, the tragic postmodernism of Koolhaas and the CCTV feels jagged, a beauty of terribilità.

Top: Norman Foster, Apple headquarters, Cupertino, California, projected 2015.
Middle and Bottom: Rem Koolhaas/OMA, China Central TV headquarters, Beijing, 2012. [Photos by Jim Gourley]
Koolhaas's abstraction of modernity appeals more to critical tastes than Jobs's interaction with modernity. It is almost as though Koolhaas courts his appeal to art-historical criticality, even contributing to its veritable organ, October.
Koolhaas, who clearly rejected "interactive" and "gadgety" design — as a young architect at the Architectural Association in London in the '70s, he had little use for the Archigram influence — seems to think like an art historian, and his relative lack of name recognition in the broader culture perhaps confirms the discernment of the specialists.
Whereas the outpouring of grief over Jobs's death was often in questionable taste. "It sounds crazy," a student in my modern architecture class said the day after Jobs died, "but for people of my age, it's like we lost our Bobby Kennedy." Could my students be so lacking in discrimination? Perhaps … but perhaps not.
I would be fuming if that student had responded in the same way to, say, the untimely passing of Mark Zuckerberg. No disrespect, but Zuckerberg is, we might agree, no Kennedy. So maybe we might agree as well that my student was simply one of many seeking inspiration as an Obama administration elected upon the promise of hope struggled to the end of its third tumultuous year.
And apparently she found it: I noticed her in the crowd when Occupy arrived at my university campus not long after Jobs's death. One of the few commentators to understand the strange politics of the mourning of Jobs was Frank Rich. Writing for New York Magazine, Rich compared Jobs to Edison as an inventor-entrepreneur whose American technological "architecture" (so to speak) was constructive to the same extent that the upstart American financial-services "architecture" — of the type built by the GE Capital division that had eclipsed the GE industrial division founded by Edison in the 1890s — was destructive.
"Some on the right were baffled that the ostensible Marxists demonstrating in lower Manhattan would observe a moment of silence and assemble makeshift shrines for a top 1% like Jobs, whose expensive products were engineered for near-instant obsolescence and produced by Chinese laborers in factories with substandard health-and-safety records," said Rich. But, he continued:
If you love your Mac and iPod, you can still despise CDOs and credit-default swaps. Jobs's genius — in the words of Regis McKenna, a Silicon Valley marketing executive who worked with him early on— was his ability "to strip away the excess layers of business, design, and innovation until only the simple, elegant reality remained." The supposed genius of modern Wall Street is the exact reverse, piling on excess layers of business and innovation on ever thinner and more exotic creations until simple reality is distorted and obscured.
The paradox was also understood, more viscerally, by that bellwether of campus humor, The Onion:
Steve Jobs, the visionary co-founder of Apple Computers and the only American in the country who had any clue what the fuck he was doing, died Wednesday at the age of 56. "We haven't just lost a great innovator, leader, and businessman, we've literally lost the only person in this country who actually had his shit together and knew what the hell was going on," a statement from President Barack Obama read in part, adding that Jobs will be remembered both for the life-changing products he created and for the fact that he was able to sit down, think clearly, and execute his ideas — attributes he shared with no other U.S. citizen.
Sit down, think clearly, and execute ideas: this is what draws students to design in a postmodern age, yes? "Obama added" (according to The Onion) "that if anyone could fill the void left by Jobs it would probably be himself, but said that at this point he honestly doesn't have the slightest notion what he's doing anymore."

Bohlin Cywinski Jackson, Apple store, North Michigan Ave, Chicago, 2003. [Photo by Almond Dhukka]
We might decry the chirping of an Occupier's iPhone as a mere simulacrum of political society. We might better see the fate of political society in the metaphor of Koolhaas's atolls of beauty and social space cast adrift in a neoliberal world. But by a remarkable historical turn, the Pollyanna-ish aesthetic of the Apple Mac has forced us back (somewhat) to actual political society, to actual consumer-political activity. What R. John Williams has called Californian Techne-Zen was articulated so forcefully by Apple that it has seemingly necessitated its own exposure as a false consciousness.
Millions of consumers seem to have understood instinctively an incongruity between Apple's aesthetic triumph and its refusal to advance social justice: it failed our expectation that advanced bourgeois art will articulate or resolve contradiction. Instead the iPhone starkly verified the dichotomy of its slogan "Designed by Apple in California.
Assembled in China": capitalist differentials in land and labor value exclude millions from the Bay-Area nation. In so nearly sublimating the contradiction, Jobs's art drew attention to the contradiction. Jobs's electronics were so beguiling that their users were forced into a classic, bourgeois, visceral encounter with guilt, contradiction, tragedy: it was this that finally confirmed Jobs as an architect-provocateur on a par with Koolhaas.
Both are indeed Salon designers, ageless enfant terribles and lightning rods, prompting and giving shape to otherwise formless feelings and debates. Still, nobody seems to be holding Koolhaas responsible for the work conditions of his building contractors or steel millers, though the unnatural and monumental gesture of CCTV did indeed draw attention to the furtive modes of production — the state censorship — of Chinese information.
When it was occupying its old building (whatever it was), I had never heard of CCTV, nor paused to consider its role in censorship. And when I was using a Dell laptop, the working conditions enforced in China by Taiwanese electronics manufacturer Foxconn were remote from my awareness, even though Foxconn supplied Dell and practically every other electronics manufacturer of which I am a customer. Was it preordained, one wonders in retrospect, that Jobs's iPad — which he loved to point at the front page of The New York Times during his famous new product presentations — would deliver New York Times reports about the wage and health and safety scandals in the Shenzhen factories in which the apparatus was made?
I used my MacBook Air to sign a petition demanding that Apple redress Foxconn worker grievances. Every keystroke on the superlative machine reminded me of my desire for a better world, for a more complete and transparent political architecture, and of my complicity with forces I prefer to imagine as beyond my control. To borrow the terms popularized by anthropologist Bruno Latour, the works of both Jobs and Koolhaas function as "things" in and around which are assembled public "concerns" that might otherwise slip through the net of parliamentary discourses arrayed around both left and right.
Even the Wall Street Journal felt compelled to question the "secular prophecy" of technological salvation wrought by Jobs. Apple and OMA objects succeed as works of art, and also as catalysts of public attention, not just by being so astonishingly outré, but also by picturing the world unexpectedly — in extreme resolution, in extreme disjunction — and then by suggesting a means to interpret our existence in the world.

Top: Taiwanese protestors outside Foxconn (Hon Hai Precision Industry Co.) headquarters in New Taipei, 2010. [Photo by Lennon Ying-Dah Wong]
Bottom: Bohlin Cywinski Jackson, Apple store, Fifth Avenue, New York, 2006. [Photo by Mecki Mac]
4. The varieties of bourgeois experience I don't want to muddy the waters of judgment as a caprice. My purpose is to draw attention to the way that art-historical judgment thinks in several registers, about design that works in several registers, in a world that operates in countless registers. To an art historian, the minimalism of the 2006 Manhattan Apple Store is evocative of European Rationalism and neo-Platonism, when to many other cultural critics it is simply an extravagant warehouse, a shop composed of nothing but shop windows.
But now watch how Jobs and Koolhaas complicate the relation between value and values (between exchange value and human value) in similar ways, by thinking like art historians. "Great products," Jobs told The New York Times, are triumphs of "taste" derived from "study, observation and being steeped in the culture of the past and present." OMA designs one of its best buildings for Prada, and Apple amasses $70 billion in cash. Both insist that we pay attention to the art of shopping but then shun the pursuit of business for its own sake.
Koolhaas's studio at Harvard studied shopping, with delicious paradox, and Jobs saw himself as the nemesis of Michael Dell's fixation with the bottom line. No part of Apple's organization would ever be "junkspace."
Their work invites a moral response, and Jobs and Koolhaas pass onto us, their consumers and interpreters, the responsibility to square their contradictions.
Jobs and Koolhaas alike chose the role of eyewitness to the student uprisings in Berkeley and Paris in 1968, and for each the activism of the Sixties would be formative; years later each would be content to observe the political responses to their work in the '90s and '00s with similar remove. These two modes of architectural ambition, interactive and abstract, Californian and European, are not categorically different modes — the one in a naïve or affirmative association with capitalism, say, the other in a critical relationship — but are two sides of the same coin.
Jobs and Koolhaas each project variants of postmodern modernism: one optimistic but quietly doomed, the other doomed but quietly optimistic.
The reason of course is that design (like art) is pretty much inevitably a dialectic between God and Wall Street. The Occupier's iPhone. The Eichler House. The double bind, built simultaneously, of OMA's two West Coast projects: the Seattle Public Library and the Prada Epicenter in Los Angeles (both 2004). Enlightenment and shopping.
Oscillating between Soviet constructivism, Manhattanite cosmopolitanism, and commercial midcentury modernism, Koolhaas reminds us that at the very moment that modern design triumphed, its utopian political project was doomed. Meaning that questions about Steve and Rem are ultimately questions about us. What more literal object lessons could we ask for, as art historians standing in front of our students, than OMA's CCTV and Apple's Campus 2?
One abstracts the agony of the European public sphere, its workers eking out a living in a Chinese capitalist dictatorship, while the other promises an interactive Californianism after the near-eclipse of the New Deal. The university design studios of the Great Recession, rather than transcending the dialectic, are rather merging abstraction and interactivity, producing student projects that routinely integrate buildings with transgressive spaces, sites, economies, nutrition, mapping.
Given the questionable origins of our own paychecks, it's a devil's bargain that few art historians can evade for long. Something of the Shenzhen "disgrace" of Jobs might reciprocally be carried over to art history, which is adept at using the abstractions of critical theory to describe the complicity of buildings and architects with economic regimes, but most often shies away from any explicit description of the deep connections that bind architecture to labor and poverty.

Left: Rem Koolhaas/OMA, Seattle Central Library, 2004. [Photo by Sean Munson]
Right: Rem Koolhaas/OMA, Prada Epicenter, Los Angeles, 2004. [Photo by Corbin Keech]
Architecture is a lifeworld within which none of us can parse absolute judgments, yet it still offers ethical and actionable bearings. This I hope I am illustrating precisely by comparing two of its most notorious architects: the fascination of design is exactly its hermeneutic potential for thinking and working from the inside, across several registers. We can study the varieties of advanced bourgeois thinking that constitute and shape architecture as it re-combines — and reconciles [?] — base economic determination with the factors of geography, language, desire, technology, materials. Much as we return to other moments in the history of capital accumulation — Florence in the 15th century, Holland in the 17th century, Manhattan in the 19th century — and detect something mortal about their arcades, portraiture and still lives, so we can imagine art historians of the future scrutinizing the ambitions of OMA and Apple.
One day the Bay Region will make for a particularly intriguing study in New Deal, systems-driven and neoliberal art history, the Golden Gate Bridge an analog of Brunelleschi's Dome, a place awash with new money, fusing science, technology, engineering and learning, humans and gods, an outpost of godly and economic universalism at the center of a trade network. We can already see the next chapters getting written; Elon Musk is the latest guru.
It is pointless to try and demote Musk's wild gamble on the Tesla electric car, his fantastic ambition to save the world one drive-train at a time, his thinking across scales (the roadside rest and recharge stations, his concomitant interest in internet commerce and space exploration), the "insanely great" quality of his early products, his commitment to the Bay Area (to the point of locating his factories there) as an instance of business as usual. His products imply a cultural program beyond the marketplace. Musk compels public discussion. He's a sort of architect.
Looking at California in this way points back to older, iconological approaches, art historical analyses applied across objects and institutions, ecologies and economies of dissimilar scale, type, intention, moving beyond connoisseurship and critical readings to capture something of the intellectual ecology behind things — the epistemology, or ontology; more than just the study of ideology, the study of ideas and intellectual frameworks particular to design, to its active attempts to mold the immediate future, and to its presuppositions about the world and the way it works.
That things don't just happen, that political economy and subjectivity aren't givens; that the meeting of matter and consciousness can be altered is not a general understanding but one particular to a class educated in design.
At which point I might be able to take my students out of the lecture hall (where we study OMA's staggering and faraway monuments) and attempt an architectural exegesis of the systems of the Central Valley, scouring it for meaning, agency, interruption, rather than celebrating it as a vernacular, or damning it as pure instrumentalism. Perhaps we can stand above Cupertino and regard it like the heroine in Thomas Pynchon's The Crying of Lot 49 (1965), who observes a new town a little further south in California:
Like many named places in California it was less an identifiable city than a grouping of concepts — census tracts, special purpose bond-issue distracts, shopping nuclei, all overlaid with access roads to its own freeway … a plinth course of capital on which everything afterward had been built, however rickety or grotesque, toward the sky. … she thought of the first time she'd opened a transistor radio to replace a battery and seen her first printed circuit. The ordered swirl of houses and streets … sprang at her now with the same unexpected, astonishing clarity as the circuit card had. … there were to both outward patterns a hieroglyphic sense of concealed meaning, of an intent to communicate. … [A] revelation … trembled just beyond the threshold of her understanding … she and the Chevy seemed parked at the center of an odd, religious instant.
Among the Worst 15 USA live experiments on people: Inside boundaries and outside
Posted on August 6, 2012
In: biographies/books | Essays | Events/Cultural/Educational/Arts | health/medicine | Human Factors/Ergonomics | medicine/medical treatment | professional articles | Safety | social articles | Time for Outrage
Mind Control in Project MKULTRA.
The CIA-ran Project MKULTRA and paid Dr. Donald Ewen Cameron for Subproject 68 (1957 – 1964) . Cameron was to conduct experiments involving mind-altering substances. The goal was to probe examination into methods of influencing and controlling the mind and being able to extract information from resisting minds.
Cameron took patients admitted to his Allen Memorial Institute in Montreal and conducted "therapy" on them. The patients were mostly taken in for issues like bipolar depression and anxiety disorders. The treatment they received was life-altering and scarring.
Cameron administered electroconvulsive therapy at 30-40 times the normal power. He would put patients into a drug-induced coma for months on-end and playback tapes of simple statements or repetitive noises over and over again.
The victims forgot how to talk, forgot about their parents, and suffered serious amnesia.
And all of this was performed on Canadian citizens because the CIA wasn't willing to risk such operations on Americans.
To ensure that the project remained funded, Cameron, in one scheme, took his experiments upon admitted children and in one situation had the child engage in sex with high-ranking government officials and film it.
Mustard Gas Tested on Soldiers via Involuntary Gas Chambers.
As bio-weapon research intensified in the 1940's, officials also began testing its repercussions and defenses on the Army itself. In order to test the effectiveness of various bio-weapons, officials were known to have sprayed mustard gas and other skin-burning, lung-ruining chemicals, like Lewisite, on soldiers without their consent or knowledge of the experiment happening to them.
They also tested the effectiveness of gas masks and protective clothing by locking soldiers in a gas chamber and exposing them to mustard gas and lewisite, evoking the gas chamber image of Nazi Germany.
EFFECTS OF LEWISITE: Lewisite is a gas that can easily penetrate clothing and even rubber. Upon contact with the skin, the gas immediately causes extreme pain, itching, swelling and even a rash.
Large, fluid-filled blisters develop 12 hours after exposure in the form of intensely severe chemical burns. And that's just skin contact with the gas.
Inhaling of the gas causes a burning pain in the lungs, sneezing, vomiting, and pulmonary edema.
EFFECTS OF MUSTARD GAS:  There are no Symptoms until about 24 hours after exposure. Mustard Gas has mutagenic and carcinogenic properties that have killed many subjected to it. Its primary effects include severe burns that turn into yellow-fluid-leaking boils over a period of time.
Although treatment is available, Mustard Gas burns heal very, very slowly and are extremely painful.
The burns the gas leaves on the skin are sometimes irreparable.
It was also rumored that along with the soldiers, patients at VA hospitals were being used as guinea pigs for medical experiments involving bio-warfare chemicals, but that all experiments were changed to be known as "observations" to ward off suspicions
U.S. Grants Immunity to Involuntary-Surgery Monster.
As head of Japan's infamous Unit 731 (a covert biological and chemical warfare research and development unit of the Imperial Japanese Army during World War II), Dr. Shiro Ishii (head of medicine) carried out violent human experimentation of tens of thousands during the Second Sino-Japanese War and World War II.
Ishii was responsible for testing vivisection techniques without any anesthesia on human prisoners. For the uninitiated, vivisection is the act of conducting experimental surgery on living creatures (with central nervousness) and examining their insides for scientific purposes.Ishii was giving unnecessary surgery to prisoners by opening them all the way up, keeping them alive and not using any anesthetic.For a disturbing video about vivisection, please go here .
During these experiments he would also force pregnant women to abort their babies.He subjected his prisoners to change in physiological conditions and inducing strokes, heart attacks, frostbite, and hypothermia. Ishii considered these subjects "logs".
Following imminent defeat in 1945, Japan blew up the Unity 731 complex and Ishii ordered all the remaining "logs" to be executed. Not soon after, Ishii was arrested. And then, the respected General Douglas McArthur allegedly struck a deal with Ishii. If the U.S. granted Ishii immunity from his crimes, he must exchange all germ warfare data based on human experimentation.
So Ishii got away with his crimes because the US became interested in the results of his research.While not directly responsible for these acts, the actions of the American government certainly illustrated it was more than willing to condone human torture for advancements in biological warfare that could kill even more people.Ishii remained alive until 1959, performing research into bio-weaponry and probably thinking up more plans to annihilate people in different ways to his dying day.
Deadly Chemical Sprays on American Cities.  
The U.S. tends to test out worse-case scenarios by getting to them first.  With the advent of biochemical warfare in the mid 20th century, the Army, CIA and government conducted a series of warfare simulations upon American cities to see how the effects would play out in the event of an actual chemical attack.They conducted the following air strikes/naval attacks:
1. The CIA released a whooping-cough virus on Tampa Bay, using boats, and so caused a whooping-cough epidemic. 12 people died.-
2. The Navy sprayed San Francisco with bacterial pathogens and in consequence many citizens developed pneumonia.3.  
Upon Savannah, GA and Avon Park, FL, the army released millions of mosquitoes in the hopes they would spread yellow fever and dengue fever. The swarm left Americans struggling with fevers, typhoid, respiratory problems, and the worst, stillborn children.Even worse was that after the swarm, the Army came in disguised as public health workers. Their secret intention the entire time they were giving aid to the victims was to study and chart-out the long-term effects of all the illnesses they were suffering.
US Infects Guatemalans With syphilis STD
In the 1940's, with penicillin as an established cure for syphilis, the US decided to test out its effectiveness on Guatemalan citizens.To do this, they used infected prostitutes and let them loose on unknowing prison inmates, insane asylum patients and soldiers.When spreading the disease through prostitution didn't work as well as they'd hoped, they instead went for the inoculation route.  
Researchers poured syphilis bacteria onto mens' penises and on their forearms and faces. In some cases, they even inoculated the men through spinal punctures.After all the infections were transmitted, researchers then gave most of the subjects treatment, although as many as 1/3 of them could have been left untreated, even if that was the intention of the study in the first place.
On October 1, 2010, Hillary Clinton apologized for the events and new research has gone on to see if anyone affected is still alive and afflicted with syphilis. Since many subjects never got penicillin, its possible and likely that someone spread it to future generations.
6. Harness the power of the atomic bomb.
While testing out and trying to harness the power of the atomic bomb, U.S. scientists also secretly tested the bomb's effects on humans. During the Manhattan Project, which gave way to the atomic bomb that destroyed Hiroshima and Nagasaki, U.S. scientists resorted to secret human testing via plutonium injection on 18 unsuspecting, non-consenting patients.
This test included injecting soldiers with micrograms of plutonium for Project Oak Ridge along with later injecting three patients at a Chicago hospital. Imagine you're an admitted patient, helpless in a hospital bed, assuming that nothing is wrong when the government suddenly appears and puts weapons-grade plutonium in your blood.Out of the 18 patients, who were known only by their code-names and numbers at the time, only 5 lived longer than 20 years after injection.
Along with plutonium, researchers also had fun with uranium. At a Massachusetts hospital, between 1946 and 1947, Dr. William Sweet injected 11 patients with uranium. He was funded by the Manhattan Project.And in exchange for the uranium he received from the government, he would keep dead tissue from the body of the people he killed for scientific analysis on the effects of uranium exposure.To the left is a video on the Manhattan Project.
7. Injected Prisoners with Agent Orange 
Americans used Agent Orange as a biological warfare during Vietnam. It was  used on Americans, VOLUNTARILY injected into people for "testing" purposes… with the help of a very popular American company Dow Chemical Company.
The US Army, and Johnson & Johnson, Dr. Albert Kligman used prisoners as subjects in what was deemed "dermatological research". The dermatology aspect was testing out product the effects of Agent Orange on the skin.

For the effects Agent Orange had on the Vietnamese during the Vietnam War, please click here (WARNING images in this article may be extremely disturbing, as they include extreme human deformation, including that of infants.)Needless to say the injecting of, or exposure to, dioxidin is beyond monstrous to voluntarily do to any human. Kligman, though, injected dioxidin (a main component of Agent Orange) into the prisoners to study its effects.
What did happen was that the prisoners developed an eruption of chloracne (all that stuff from high school combined with blackheads and cysts and pustules that looked like the picture shown to the left) that develop on the cheeks, behind the ears, armpits, and the groin — yes, the groin.Kligman was rumored to have injected 468 times the amount he was authorized to.
Documentation of that effect has, wisely, not been distributed.The Army oversaw while Kligman continued to test out skin-burning chemicals to (in their words) "learn how the skin protects itself against chronic assault from toxic chemicals, the so-called hardening process" and test out many products whose effects were unknown at the time, but with the intent of figuring that out.During these proceedings, Kligman was reported to have said, "All I saw before me were acres of skin … It was like a farmer seeing a fertile field for the first time."8. Operation Paperclip While the Nuremberg trials were being conducted and the ethics and rights of humanity were under investigation, the U.S. was secretly taking in Nazi scientists and giving them American identities.

Under Operation Paperclip, named so because of the paperclips used to attach the scientists' new profiles to their US personnel pages…N***s worked in the infamous human experiments (which included surgically grafting twins to each other and making then conjoined, removing nerves from people's bodies without anesthetic, and testing explosion-effects on them) in Germany brought over their talents to work on a number of top-secret projects for the US.
Given then-President Truman's anti-Nazi orders.The project was kept under wraps and the scientists received faked political biographies, allowing these monsters to live on not only American soil, but as free men.So while it was not direct experimentation, it was the U.S. taking some of the worst people in the world and giving them jobs here to do unknown, horrible experiments/research.
9. Infecting Puerto Rico With Cancer

In 1931, Dr. Cornelius Rhoads was sponsored by the Rockefeller Institute to conduct experiments in Puerto Rico. He infected Puerto Rica citizens with cancer cells, presumably to study the effects. Thirteen of them died.The accusations stem from a note Cornelius wrote:"The Porto Ricans (sic) are the dirtiest, laziest, most degenerate and thievish race of men ever to inhabit this sphere… I have done my best to further the process of extermination by killing off eight and transplanting cancer into several more… All physicians take delight in the abuse and torture of the unfortunate subjects."
Cornelius became vice-president of the American Cancer Society.

10. Pentagon Treats Black Cancer Patients with Extreme Radiation. In the 60's, the Department of Defense performed a series of irradiation experiments on non-consenting, poor, African-American cancer patients. They were told they would be receiving treatment, but they weren't told it would be the "Pentagon" type of treatment: meaning to study the effects of high level radiation on the human body.To avoid litigation, forms were signed only with initials so that the patients would have no way to get back at the government.In a similar case, Dr. Eugene Saenger, funded by the Defense Atomic Support Agency (fancy name), conducted the same procedure on the same type of patients.The poor, black Americans received about the same level of radiation as 7500 x-rays to their chest would, which caused intense pain, vomiting and bleeding from their nose and ears. At least 20 of the subjects died.
11. Operation Midnight Climax

Operation Midnight Climax involved safe houses in New York and San Fransisco, built for the sole purpose to study LSD effects on non-consenting individuals.But in order to lure the individuals there, the CIA made these safe houses out to be, wait for it, Brothels. Prostitutes on the CIA payroll  lured "clients" back the houses.Instead of having sex with them, though, they dosed them with a number of substances, most famously LSD. This also involved extensive use of marijuana.
The experiments were monitored behind a two-way mirror, kind of like a sick, twisted peep show. It's alleged that the officials who ran the experiments described them as…" it was fun, fun, fun. Where else could a red-blooded American boy lie, kill, cheat, steal, rape and pillage with the sanction and bidding of the All-highest?"The most horrifying part was the idea of dosing non-consenting adults with drugs they couldn't possibly know the effects of. Embedded is a video of a soldier talking about Operation Midnight Climax and his experiences with the C.I.A. and the U.S. Government.

12. Fallout Radiation on Unsuspecting Pacific Territories.

After unleashing hell upon Hiroshima and Nagasaki, the United States embarked on numerous thermonuclear bomb tests in the Pacific in response to increased Soviet bomb activity. They were intended to be a secret affair. However, this secrecy would fail.
Detonated in 1954 over Bikini Atoll in the Marshall Islands, Castle Bravo was the most powerful nuclear device the US ever set off. What they didn't expect was for the fallout from the blast to inadvertently be blown up wind onto nearby residents of other islands. The suffering included birth defects and radiation sickness.The effects were greater felt in later years when many children whose parents were exposed to the fallout developed thyroid cancer and neoplasms.
This created Project 4.1, a study to examine the effects of radiation fallout on human beings. Essentially,it was the latest in a long string of studies where humans act as guinea pigs without giving consent and a project remembered by the US as a way to gather data that would otherwise be unobtainable.
The US moral standard that history best remembers is that even though the radiation fallout on the people of the Marshall Islands was an accident, it might as well have been intended.In addition, perhaps as nature's way of adding insult to injury, a Japanese fishing boat was caught in the fallout. The fishermen all fell ill and one died, making the Japanese livid that the US was still affecting them with nuclear devices.

Tuskegee

The recent uncovering of the US exposing Guatemalans to syphilis brings back to mind this infamous study. In between 1932 and 1972, researchers recruited 400 black sharecroppers in Tuskegee, Alabama to study the natural progression of syphilis. But the scientists never told the men they had syphilis.Instead, they went around believing that they were being treated for "bad blood" disease as researchers used them to find out the extent of syphilis symptoms and effects.I
n 1947, penicillin became the standard cure for syphilis. But along with withholding information about the disease, scientists also "forgot" to tell their subjects that what they were being treated for had a cure.The study continued for nearly 30 years more.
Once it was discovered, the backlash to the study was so fierce that President Bill Clinton made formal apology, stating he was sorry that the government "orchestrated a study that was so racist". Sadly enough, it would be horrific, but one of the more docile evil human experiments ever conducted by the U.S. Government. Note:
What's that concept of Human factors in Design?
Posted on September 20, 2008 (written from 2003-2006)
 What is this Human Factors profession?
 Summary of Articles numbers                                                                                              
1. "What is your job?"
2. "Sorry, you said Human Factors in Engineering?"
3. "So, you want systems to fit people?"
4. "The rights of the beast of burden; like a donkey?"
5. "Who could afford to hire Human Factors engineers?"
6. "In peace time, why and how often are Human Factors hired?
7. "What message should the Human Factors profession transmit?"
8. "What do you design again?"
9. "Besides displays and controls, what other interfaces do you design?"
10. "How Human Factors gets involved in the Safety and Health of end users?"
11. "What kind of methods will I have to manipulate and start worrying about?"
12. "What are the error taxonomies in Human Factors?"
13. "What are the task taxonomies and how basic are they in HF?"
14. "How useful are taxonomies of methods?"
15. "Are occupational safety and health standards and regulations of any concern for the HF professionals?"
16. "Are there any major cross over between HF and safety engineering?"
17. "Tell us about a few of your teaching methods and anecdotes"
18. "What this general course in Human Factors covers?"
19. "Could one general course in Human Factors make a dent in a career behavior?"
20. "How would you like to fit Human Factors in the engineering curriculum?"
21. "How to restructure engineering curriculum to respond to end users demands?"
22. "How can a class assimilate a course material of 1000 pages?"
23. "What undergraduate students care about university courses?"
24. "Students' feedback on my teaching method"
25. "My pet project for undergraduate engineering curriculum"
26. "Guess what my job is"
27. "Do you know what your folk's jobs are?"
28. "How do you perceive the inspection job to mean?"
29. "How objective and scientific is a research?"
30. "How objective and scientific are experiments?"
31. "A seminar on a multidisciplinary view of design"
32. "Consumer Product Liability Engineering"
33. "How could you tell long and good stories from HF graphs?"
34. "What message has the Human Factors profession been sending?"
35. "Who should be in charge of workspace design?"
36. "Efficiency of the human body structure and mind"
37. "Psycho-physical method"
38. "Human factors performance criteria"
39. "Fundamentals of controlled experimentation methods"
40. "Experimentation: natural sciences versus people's behavior sciences"
41. "What do Human Factors measure?"
42. "New semester, new approach to teaching the course"
43. "Controlled experimentation versus Evaluation and Testing methods"
44. "Phases in the process of system/mission analyses"
45. "Main errors and mistakes in controlled experimentations"
46. "Human Factors versus Industrial, Computer, and traditional engineering"
47. "How Human Factors are considered at the NASA jet propulsion laboratory"
48. "Efficiency of the human cognitive power or mind"
49. "Human Factors versus Artificial Intelligence"
50. Computational Rationality in Artificial Intelligence
51. "Basic Engineering and Physics Problems Transformed Mathematically"
52. Mathematics: a unifying abstraction for Engineering and Physics
53. How to optimize human potentials in businesses for profit
Scandale implique le laboratoire pharmaceutique Servier (le corrupteur Francais Mediator): Mensonges et corruptions à tous les étages
Dominique Delawarde, March 17, 2021
Contexte historique: Le 29 mars prochain, l'un des plus grands scandales sanitaires ayant directement concerné notre pays va trouver son épilogue. C'est celui du médicament Médiator.
Près de 5 000 victimes, 376 avocats, 25 prévenus révèlent l'ampleur de ce scandale dans lequel sont impliqués le laboratoire pharmaceutique Servier (le corrupteur), mais surtout les présumés corrompus, de l'appareil exécutif, politique ou sanitaire de notre pays, poursuivis par la justice (source pour la liste nominative ci dessous: Wikipedia)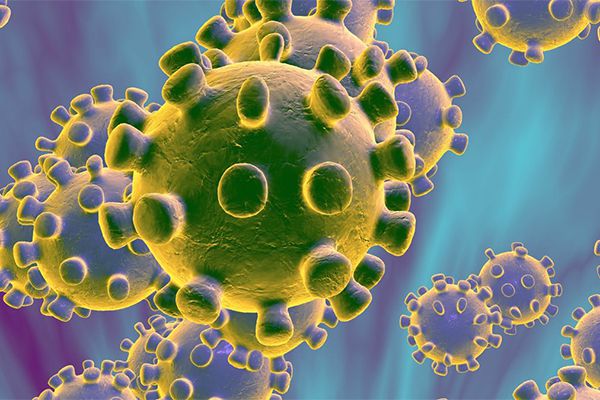 Marie Thèrèse Hermange, ancienne sénatrice, rapporteur du rapport sénatorial sur le Mediator de 2011, mise en examen pour trafic d'influence ou complicité de trafic d'influence (selon les sources)
Claude Griscelli, Professeur de médecine, soupçonné d'avoir fait modifier le rapport sénatorial sur le Mediator de 2011 par Marie Thèrèse Hermange, consultant médical au laboratoire Servier pour 90 000 euros/an. Mis en examen pour trafic d'influence.
Jean-Michel Alexandre, président de la commission d'autorisation de mise sur le marché (AMM) au ministère de la Santé de 1985 à 1993, puis directeur de l'évaluation du médicament de l'Agence du médicament de 1993 à 2000.
À sa retraite, il devient consultant pour Servier via une société écran, rémunéré plus de 1,1 million d'euros pour la période 2001-2009. Il est soupçonné d'avoir été mis sous influence financière par Servier lorsqu'il était fonctionnaire. 
Eric Abadie (décédé), directeur de l'évaluation à l'Afssaps à partir de 2007, chargé de la pharmacovigilance, mis en cause pour avoir caché que son épouse était l'avocate des laboratoires Servier. 
Dominique Maraninchi mis en examen pour homicides et blessures involontaires comme représentant légal de l'ANSM (Agence Nationale de Sécurité du Médicament).
Michel Detilleux, Jean-Roger Claude et Bernard Rouveix: experts rémunérés par Servier qui siégeaient simultanément à des commissions des autorités de santé statuant notamment sur des produits du groupe pharmaceutique, ils sont mis en examen pour «prise illégale d'intérêts».
Jacques Massol, ancien membre de la Haute Autorité de santé et de la Direction générale de la santé, et François Lhoste, ancien chargé de mission au ministère de la Santé, sont mis en examen pour «prise illégale d'intérêts».
Outre les chefs d'inculpation retenus contre les personnes physiques, ceux retenus contre les personnes morales  (laboratoire Servier, ses filiales et l'ANSM) sont, eux aussi édifiants: «tromperie aggravée», «homicides et blessures involontaires», et «escroquerie» au préjudice de la sécurité sociale et des mutuelles.
Rappelons que les effets nocifs du Médiator  étaient dénoncés dès 1997 dans «la revue Prescrire», que ce médicament avait été retiré du marché en Italie (2003) et en Espagne (2004) pour ses effets nocifs, mais qu'il a pu se maintenir en France jusqu'en Novembre 2009 grâce à la corruption par «Big Pharma» qui gangrène les institutions politiques et sanitaires de ce pays: le nôtre.
Il est surprenant et choquant pour les honnêtes gens et pour les victimes, qu'il ait fallu 11 ans pour que justice soit rendue dans cette affaire alors que plusieurs prévenus et de nombreux plaignants sont déjà décédés …
Il ne serait pas surprenant, en revanche, que l'ampleur et l'étendue de la corruption étant ce qu'elles sont devenues, aujourd'hui, dans notre pays, le verdict du 29 mars dans le procès du «Mediator» soit plus clément qu'attendu pour les corrupteurs et les corrompus …
«Selon que vous serez puissant ou misérable les jugements de cour vous rendront blanc ou noir …..».
C'est dans ce contexte judiciaire que survient la pandémie de la Covid-19. Il nous faut bien constater, hélas, ce qui apparaît de plus en plus clairement dans la gestion calamiteuse de cette épidémie en France, que rien n'a véritablement changé pour ce qui est de la corruption encore trop importante d'une partie de notre personnel politique et de nos institutions sanitaires.
Ce n'est pas sans raisons que Transparency International a déjà dénoncé cette corruption par l'industrie pharmaceutique,
 https://www.lesechos.fr/2016/06/transparency-international-denonce-la-corruption-dans-lindustrie-pharmaceutique-207127
 et  que celle ci a été, dans le passé, régulièrement pointée du doigt, arguments à l'appui, par certains médias.  
https://www.monde-diplomatique.fr/2003/10/RIVIERE/10610 
Ce qui pose problème aujourd'hui, c'est que les médias mainstream français ne dénoncent plus ce genre de «détails». Ils font cause commune avec les laboratoires pour une raison très simple. Une poignée de milliardaires ont pris le contrôle de 90% des médias en France. 
La connivence et la collusion entre eux et les politiques au pouvoir qui accordent les subventions sont d'un intérêt mutuel bien compris. 
Leur connivence et leur collusion avec les milliardaires qui contrôlent Big Pharma, les GAFAM (Google, Apple, Face Book, Amazone, Microsoft), les banques et la spéculation boursière, sont également d'un intérêt mutuel bien compris. 
Les requins ne se dévorent pas entre eux, surtout lorsqu'ils appartiennent au petit monde qui contrôle la finance et l'économie mondiale et qu'ils appartiennent, le plus souvent, à la même communauté. [1]
Mais pour qu'il y ait des corrupteurs, encore faut-il qu'il y ait des responsables politiques et sanitaires prêts à se laisser corrompre ….
C'est, hélas, trop souvent le cas au sein de la commission européenne et du parlement européen mais aussi au sein des exécutifs de tous les états de l'UE, et, pour ce qui nous concerne, au sein de l'exécutif français et de ses instances sanitaires.
En janvier 2020, 11.882 lobbies étaient inscrits au registre européen dit «de transparence»:
https://www.touteleurope.eu/actualite/fact-checking-bruxelles-strasbourg-nids-de-lobbyistes.html

Selon les sources, de 25.000 à 30.000 lobbyistes exerçaient leur influence à Bruxelles dont 7.526 accrédités auprès d'un parlement qui ne compte pourtant que 751 membres [Plus de 10 lobbyistes par membre)
Analyser les sagas concernant l'achat massif par l'Europe et la promotion surprenante d'un médicament notoirement nocif (Remdesivir) qui rappelle fâcheusement le précédent du Mediator.
Analyser le choix d'un cabinet de conseil sur la stratégie vaccinale d'une campagne de vaccination française chaotique et désorganisée, avec des vaccins encore «expérimentaux» et donc non «aboutis», tout cela est édifiant pour qui accepte de se livrer à cet exercice. 
Il ne fait plus aucun doute aujourd'hui que le bras de fer mené par les suppôts corrompus de Big Pharma et leurs relais complices des médias mainstream contre la chloroquine et l' azytromicine recommandées par le professeur Raoult n'avait qu'un seul but: promouvoir le Remdesivir et le vaccin, au plus grand profit de Big Pharma ….
La pitoyable étude du Lancet, rétractée pour fraude avérée, mais prétexte, en France, à l'interdiction faite aux médecins de ville de prescrire, a montré de triste manière jusqu'où les corrupteurs de Big Pharma pouvaient aller et à quel point ils pouvaient réussir leur manœuvre  auprès d'un appareil exécutif peut être plus corrompu qu'ailleurs. 
La technique utilisée dans cette «guerre de l'information» était bien connue et a été parfaitement décrite par Anne Morelli, il y a une vingtaine d'années. 
https://fr.wikipedia.org/wiki/Principes_%C3%A9l%C3%A9mentaires_de_propagande_de_guerre
Le 3ème principe élémentaire de cette propagande de guerre contre la chloroquine a été utilisé: il consistait à répéter un mantra (ce que BFMTV et France Intox savent faire et font à longueur de journée): «le chef du camp adverse (Raoult) a le visage du diable (ou «du charlatan de service»).
Faire douter l'opinion, salir, décrédibiliser, détruire le chef du camp adverse, c'est remporter la partie.
Manque de chance pour les corrompus, Raoult est un «géant» et il n'était pas seul. Il avait à ses côtés son équipe de professeurs d'élite de l'IHU de Marseille, tous plus titrés les uns que les autres, dont aucun n'a fait défaut ou n'a trahi ses convictions malgré les sollicitations dont ils ont dû faire l'objet. 
Il avait derrière lui des dizaines de milliers de médecins français, des centaines de milliers de médecins dans le monde entier qui soutenaient et appliquent son protocole. 
Une étude anglo-saxonne a d'ailleurs montré que les deux médicaments les plus prescrits contre la Covid dans le monde, par les médecins de terrain, ont été   1 – l'Azithromycine 54% et 2 – la chloroquine 49% avec des résultats «observés» bien meilleurs que dans tous les pays qui ont fait l'impasse sur ces traitements efficaces et peu onéreux. 
https://www.maltraites-ledoc.com/
S'agissant de la stratégie vaccinale en France, les plus hauts niveaux de l'État français ont fait appel à un cabinet US (Mc Kinsey) pour la diriger. Ceci doit inciter le citoyen français à se poser quelques séries de questions:

   1 – N'existe-t-il pas, en France, suffisamment de structures compétentes pour remplir ce genre de mission ? Pourquoi faire appel et sous traiter à un cabinet de conseil US une mission qui concerne directement les intérêts et la santé des français ? La gestion US de la crise sanitaire, la plus mauvaise au monde si l'on s'en tient aux résultats, doit-elle être considérée comme un modèle à suivre par nos dirigeants ?
   
2 – Pourquoi choisir le «sulfureux» cabinet conseil Mckinsey dont l'histoire récente a été marquée par des scandales à répétition ? Ce cabinet vient tout juste de verser 573 millions de dollars pour clore les procédures engagées contre lui par 49 États US, après la mort de 500.000 Américains suite à un usage abusif d'opioïdes (conseillés par McKinsey).  
Ce cabinet est  également  à la  base du  plus gros scandale financier de l'Histoire: ENRON !   voir le paragraphe scandales et controverses sur l'article de Wikipedia : https://fr.wikipedia.org/wiki/McKinsey_%26_Company
3 – N'y aurait-il pas encore derrière le choix d'un cabinet mafieux, US de surcroît, une nouvelle saga de corruption dont l'appareil d'État français semble aujourd'hui avoir le secret ?
S'agissant des attitudes contrastées de l'exécutif sur l'administration du vaccin Astrazeneca à la population, on note celle de Mr Veran s'accrochant,  comme ses prédécesseurs  l'avaient fait en soutien du Médiator, à l'innocuité  du produit, s'opposant aux décisions prises dans 7 pays européens et en Afrique du Sud. 
On note avec amusement teinté de scepticisme et de mépris pour  l'intéressé, que le vaccin est, pour lui, inoffensif donc recommandé malgré quelques «rares??» effets secondaires. 
https://www.francesoir.fr/societe-sante/deces-post-vaccination-le-droit-de-savoir
Mais qu'en revanche, la chloroquine qui, administrée aux bonnes doses en début de maladie, est efficace et sans aucun effet secondaire sur des millions de patients, reste interdite de prescription en France?
S'agissant du Président, qui gère beaucoup mieux que son ministre son risque pénal en se défaussant sur la décision de l'Agence Européenne du médicament, il n'ignore pas, évidemment, que cette agence européenne est aujourd'hui la plus corrompue de toutes, ce que l'on peut comprendre lorsque des dizaines de milliards de profit sont en jeu pour Big Pharma….             
On connaît d'avance la préconisation qui sera faite et qui ne tiendra, évidemment, aucun compte de l'intérêt et de la santé des populations européennes.
Lorsqu'on prend conscience du marigot putride de corruption dans lequel baignent nos institutions européennes et nationales, on ne s'étonne plus qu'un sondage récent révèle qu'Emmanuel Macron inspire principalement de la "colère" (28%), du "dégoût" et  du "désespoir"  (21%), de la honte (18%) aux Français 
https://www.tvlibertes.com/actus/un-sondage-revele-quemmanuel-macron-inspire-principalement-de-la-colere-du-degout-et-du-desespoir-aux-francais 
Rien d'étonnant non plus que des appels argumentés à la résistance civile se multiplient sur la toile:
https://videos.files.wordpress.com/kAglcnp3/appel-a-la-resistance-civile-et-au-reveil-des-consciences_mp4_dvd.mp4
Rien ne vaut, pour conclure, un peu d'humour lié à la situation que nous connaissons:
https://www.youtube.com/watch?v=STPopTOrPVE 
(les Guignols de l'Info) et surtout notre vie d'après (ne pas oublier de mettre le son): 
Par Dominique Delawarde,
général (2s) : ancien chef du bureau Situation-Renseignement-Guerre Électronique de l'État-major Interarmées de Planification Opérationnelle.