Archive for the 'health/medicine' Category
"Émile" by Jean Jacques Rousseau (Book Review, part 1)
Note 1: Rousseau cherche à développer et préserver l'Individualité des enfants face aux forces des institutions qui veulent se servire de la personne pour leurs intérêts. Développer la force de l'individu dès ses premières années c'est la responsabilité de la mère.
I am reading "Emile" by J. J. Rousseau , published in the 18th century. He was persecuted and forced to exile for many years. This universal and timely book is applicable to all societies as to the proper development of kids and their education in their early age.
Je propose les idées que les gens ne croient pas faisable, dont la vérité ou la fausseté impose a connaître, et qui font le bonheur ou le malheur du genre humain.
Pere et mere, ce qui est faisable est ce que vous voulez faire, repeter le mal qui existe? Dois-je répondre de votre volonté?
Les lois, toujours si occupées des biens et si peu des personnes, parce qu' elles ont pour objet la paix et non la veritu, ne donnent pas assez d'autorité aux mères, surtout les veuves, pour élever leurs enfants.
Presque tout le premier age des enfants est maladive et danger. La moitie perit avant l'age de 8. Les epreuves faites, l'enfant a gagne les forces necessaire pour poursuivre la vie.
(Je crois que les enfants des "nobles" périssent en plus grand nombre parce que la mère ne les allaitent pas et ne les entretien pas la plupart des journées. Et l'enfant vit plutôt en solitude et ne sentent pas l'amour et la tendress de leur parents)
La nature n'est pas les habitudes: la seve de la plante redirige la direction de la plante quand les forces extérieures cessent de s'appliquer sur elle.
La mere a la responsabilité de former de bonne heure une enceinte autour de l'âme de son enfant (protection, l'amour, jugement et respect de la nature…) et poser les barrieres. La société en peut marquer le circuit (les prejuges, l'autorite, les institutions…) qui vont submerge l'enfant et étouffe en lui la nature qui tu lui as préservé comme une jeune pousse…
La mere prend soin de sa plante par la culture: les homme et les institutions par" l'éducation."
Les gens ne se souviennent pas pas de leur enfance: ils cherchent toujours l'homme dans l'enfant et leur transmettent les savoir des hommes.
Tel s'est fait enterrer a 100 ans qui mourut dès sa naissance: il n'a jamais vécu et agit de toutes ses senses.
L'homme civil nait, vit et meurt dans l'esclavage des institutions: A sa naissance on the coud dans un maillot, a sa mort on le cloue dans une bière. Tant qu'il garde la figure humaine, il est enchaine par nos institutions.
Le vent de tous ses catégories et la mer de toutes ses forces sont naturelles: Prend garde, jeune pilote du vaisseau, que ton cable ne file et que ton ancre ne laboure pour ne pas dériver. C'est ça l'éducation fondamentale quand on est jeté dans la société a composantes variantes.
L'homme urbain est une unité fractionnaire qui tient au denominateur commun, les lois civiles qui s'appliquent a tous: Ôter son existence absolu pour creer une nature relative dans l'unite commun.
Les Guerres des Républiques sont plus cruelles que celles des monarchies. Pourtant, la vie en paix dans une monarchie (et ses classes d'elites) est terrible comme sujet et pas comme citoyens.
Le combat de l'humanité est entre élever un homme ou un citoyen. Dans les deux cas, la majorité silencieuse a manque aux deux choix et entrave le développement des droits des hommes et la coopération entre les genres, les races et la liberté d'expression.
Note 2: It might take me a long time to finish "Emile": For each page I read, I feel pressured to fill another page of notes and comments.
Denying the Demonic
by Edward Curtin / April 20th, 2021
As reported by David Talbot in The Devil's Chessboard: Allen Dulles, the CIA, and the Rise of America's Secret Government, when the staunch Catholic James Jesus Angleton was on his deathbed, he gave an interviews to visiting journalists, including Joseph Trento.
James Jesus Angleton confessed:
He had not been serving God, after all, when he followed Allen Dulles.  He had been on a satanic quest….'Fundamentally, the founding fathers of U.S. intelligence were liars,' he told Trento in an emotionless voice.  'The better you lied and the more you betrayed, the more likely you would be promoted…. Outside this duplicity, the only thing they had in common was a desire for absolute power.  I did things that, looking back on my life, I regret.  But I was part of it and loved being in it.' 

James invoked the names of the high eminences who had run the CIA in his day – Dulles, Helms, Wisner. 

These men were 'the grand masters,' he said.  'If you were in a room with them, you were in a room full of people that you had to believe would deservedly end up in hell.'  Angleton took another slow sip from his steaming cup.  'I guess I will see them there soon.'
by Edward Curtin / April 20th, 2021
In March of last year as the coronavirus panic was starting, I wrote a somewhat flippant article saying that the obsession with buying and hoarding toilet paper was the people's vaccine. 
My point was simple: excrement and death have long been associated in cultural history and in the Western imagination with the evil devil, Satan, the Lord of the underworld, the Trickster, the Grand Master who rules the pit of smelly death, the place below where bodies go.
The psychoanalytic literature is full of examples of death anxiety revealed in anal dreams of shit-filled overflowing toilets and people pissing in their pants.  Ernest Becker put it simply in The Denial of Death:
No mistake – the turd is mankind's real threat because it reminds people of death.
The theological literature is also full of warnings about the devil's wiles.  So too the Western classics from Aeschylus to Melville. The demonic has an ancient pedigree and has various names. Rational people tend to dismiss all this as superstitious nonsense.  This is hubris. 
The Furies always exact their revenge when their existence is denied.  For they are part of ourselves, not alien beings, as the tragedy of human history has shown us time and again.
Since excremental visions and the fear of death haunt humans – the skull at the banquet as William James put it – the perfect symbol of protection is toilet paper that will keep you safe and clean and free of any reminder of the fear of death running through a panicked world. 
It's a magic trick, of course, an unconscious way of thinking you are protecting yourself; a form of self-hypnosis.
One year later, magical thinking has taken a different form and my earlier flippancy has turned darker. You can't hoard today's toilet paper but you can get them: RNA inoculations, misnamed vaccines.
People are lined up for them now as they are being told incessantly to "get your shot."  (Mass pressures work on almost all people)
They are worse than toilet paper. At least toilet paper serves a practical function.  Real vaccines, as the word's etymology – Latin, vaccinus, from cows, the cowpox virus vaccine first used by British physician Edward Jenner in 1800 to prevent smallpox – involve the use of a small amount of a virus. 
The RNA inoculations are not vaccines.  To say they are is bullshit and has nothing to do with cows. To call them vaccines is linguistic mind control.
These experimental inoculations do not prevent the vaccinated from getting infected with the "virus" Nor do they prevent transmission of the alleged virus.
When they were approved recently by the FDA that was made clear.  The FDA issued Emergency Use Authorizations (EUAs) for these inoculations only under the proviso that they may make an infection less severe. 
Yet millions have obediently taken a shot that doesn't do what they think it does.  What does that tell us?
Hundreds of millions of people have taken an injection that allows a bio-reactive "gene-therapy" molecule to be injected into their bodies because of fear, ignorance, and a refusal to consider that the people who are promoting this are evil and have ulterior motives. 
Not that they mean well, but that they are evil and have evil intentions.  Does this sound too extreme?  Radically evil?  Come on!
So what drives the refusal to consider that demonic forces are at work with the corona crisis?
Why do the same people who get vaccinated believe that a PCR test that can't, according to its inventor Kary Mullis, test for this so-called virus, believe in the fake numbers of positive "cases"?  Do these people even know if the virus has ever been isolated?
Such credulity is an act of faith, not science or confirmed fact.
Is it just the fear of death that drives such thinking?
Or is it something deeper than ignorance and propaganda that drives this incredulous belief?
If you want facts, I will not provide them here.
Despite the good intentions of people who still think facts matter, I don't think most people are persuaded by facts anymore.
But such facts are readily available from excellent alternative media publications.  Global Research's Michel Chossudovsky has released, free of charge, his comprehensive E-Book: The 2020-21 Worldwide Corona Crisis: Destroying Civil Society, Engineered Economic Depression, Global Coup D'Etat, and the "Great Reset." 
 It's a good place to start if facts and analysis are what you are after.
Or go to Robert Kennedy, Jr. Childrens Health Defense, Off-Guardian, Dissident Voice, Global Research, among numerous others.
Perhaps you think these sites are right-wing propaganda because many articles they publish can also be read or heard at some conservative media. If so, you need to start thinking rather than reacting.
The entire mainstream political/media spectrum is right-wing, if you wish to use useless terms such as Left/Right. 
I have spent my entire life being accused of being a left-wing nut, but now I am being told I am a right-wing nut, even though my writing appears in many leftist publications.
Perhaps my accusers don't know which way the screw turns or the nut loosens.  Being uptight and frightened doesn't help.
I am interested in asking why so many people can't accept that radical evil is real. Is that a right-wing question? Of course not. It's a human question that has been asked down through the ages.
I do think we are today in the grip of radical evil, demonic forces. The refusal to see and accept this is not new. 
As the eminent theologian, David Ray Griffin, has argued, the American Empire, with its quest for world domination and its long and ongoing slaughters at home and abroad, is clearly demonic; it is driven by the forces of death symbolized by Satan.
I have spent many years trying to understand why so many good people have refused to see and accept this and have needed to ply a middle course over many decades.
The safe path.
Believing in the benevolence of their rulers.  When I say radical evil, I mean it in the deepest spiritual sense.  A religious sense, if you prefer. 
But by religious I don't mean institutional religions since so many of the institutional religions are complicit in the evil.
It has long been easy for Americans to accept the demonic nature of foreign leaders such as Hitler, Stalin, or Mao.  Easy, also, to accept the government's attribution of such names as the "new Hitler" to any foreign leader it wishes to kill and overthrow.  But to consider their own political leaders as demonic is near impossible.
So let me begin with a few reminders.
The U.S. destruction of Iraq and the mass killings of Iraqis under George W. Bush beginning in 2003.  Many will say it was illegal, unjust, carried out under false pretenses, etc.  But who will say it was pure evil?
Who will say that Barack Obama's annihilation of Libya was radical evil?
Who will say the atomic destruction of Hiroshima and Nagasaki and the firebombing of Tokyo and so many Japanese cities that killed hundreds of thousands of innocent civilians was radical evil?
Who will say the U.S. war against Syria is demonic evil?
Who will say the killing of millions of Vietnamese was radical evil?
Who will say the insider attacks of September 11, 2001 were demonic evil?
Who will say slavery, the genocide of native people, the secret medical experiments on the vulnerable, the CIA mind control experiments, the coups engineered throughout the world resulting in the mass murder of millions – who will say these are evil in the deepest sense?
Who will say the U.S. security state's assassinations of JFK, Malcolm X, MLK, Jr., Robert Kennedy, Fred Hampton, et al. were radical evil?
Who will say the $trillions spent on nuclear weapons and the willingness to use them to annihilate the human race is not the ultimate in radical evil?
This list could extend down the page endlessly. 
Only someone devoid of all historical sense could conclude that the U.S. has not been in the grip of demonic forces for a long time.
If you can do addition, you will find the totals staggering. They are overwhelming in their implications.
But to accept this history as radically evil in intent and Not just in its consequences are two different things. 
I think so many find it so hard to admit that their leaders have intentionally done and do demonic deeds for two reasons. 
First, to do so implicates those who have supported these people or have not opposed them. It means they have accepted such radical evil and bear responsibility. 
It elicits feelings of guilt.
Secondly, to believe that one's own leaders are evil is next to impossible for many to accept because it suggests that the rational façade of society is a cover for sinister forces and that they live in a society of lies so vast the best option is to make believe it just isn't so. 
Even when one can accept that evil deeds were committed in the past, even some perhaps intentionally, the tendency is to say "that was then, but things are different now."
Grasping the present when you are in it is Not only difficult but often disturbing for it involves us.
So if I am correct and most Americans cannot accept that their leaders have intentionally done radically evil things, then it follows that to even consider questioning the intentions of the authorities regarding the current corona crisis needs to be self-censored. 
Additionally, as we all know, the authorities have undertaken a vast censorship operation so people cannot hear dissenting voices of those who have now been officially branded as domestic terrorists. The self-censorship and the official work in tandem.
There is so much information available that shows that the authorities at the World Health Organization, the CDC, The World Economic Forum, Big Pharma, governments throughout the world, etc. have gamed this crisis beforehand, have manipulated the numbers, lied, have conducted a massive fear propaganda campaign via their media mouthpieces, have imposed cruel lockdowns that have further enriched the wealthiest and economically and psychologically devastated vast numbers, etc. 
Little research is needed to see this, to understand that Big Pharma is, as Dr. Peter Gøtzsche documented eight years ago in Deadly Medicines and Organized Crime: How Big Pharma Has Corrupted Healthcare, a world-wide criminal enterprise. 
It takes but a few minutes to see that the pharmaceutical companies who have been given emergency authorization for these untested experimental non-vaccine "vaccines" have paid out billions of dollars to settle criminal and civil allegations.
It is an open secret that the WHO, the Gates Foundation, the WEF led by Klaus Schwab, and an interlocking international group of conspirators have plans for what they call The Great Reset, a strategy to use  the COVID-19 crisis to push their agenda to create a world of cyborgs living in cyberspace where artificial intelligence replaces people and human biology is wedded to technology under the control of the elites. 
They have made it very clear that there are too many people on this planet and billions must die.  Details are readily available of this open conspiracy to create a transhuman world.
Is this not radical evil? Demonic?
Let me end with an analogy. 
There is another organized crime outfit that can only be called demonic – The Central Intelligence Agency. 
One of its legendary officers was James Jesus Angleton, chief of Counterintelligence from 1954 until 1975.  He was a close associate of Allen Dulles, the longest serving director of the CIA. 
Both men were deeply involved in many evil deeds, including bringing Nazi doctors and scientists into the U.S. to do the CIA's dirty work, including mind control, bioweapons research, etc.  The stuff they did for Hitler. 
Until we recognize the demonic nature of the hell we are now in, we too will be lost.  We are fighting for our lives and the spiritual salvation of the world. 
Do not succumb to the siren songs of these fathers of lies.
Resist.
Ready or not, we need to start talking about menopause in the workplace
By Lisa DeShantz-Cook. Senior editor, ThinkHR. May 3, 2021. (Borrowed from Quartz with a few editing)
What is menopause anyway?
Speaking of menopause and its precursor perimenopause aloud can clear a room.
While everyone knows it's something we have to deal with, no one wants to actually talk about it—especially Not in the workplace, and certainly not in mixed company.
But in this era of bringing our whole selves to work (whether that's in the physical presence of our coworkers or from our home workspaces), it's high time we introduced the topic.
Menopause, meet the workplace. Workplace, say hello to menopause.
Employers are okay discussing and making accommodations for pregnancy and breastfeeding, but menopause seems somehow different, a workplace taboo best swept under the proverbial carpet. As a result, they're missing opportunities to support us.
What is menopause?
Menopause isn't just a time when we stop having periods. A whole host of symptoms related to menopause can affect us in our 40s, 50s, and into our 60s.
These symptoms include hot flashes, cognitive changes, sleep issues, depression, anxiety, stress and burnout, to name just a few.
Mind you that Menopause can occur earlier due to certain health conditions, surgery, or chemotherapy.
My own experience with menopause just happened to coincide with a worldwide pandemic. With work travel effectively shut down, I could suffer symptoms over video meetings, where luckily my co-workers were unlikely to notice my pounding heart and shirt-soaking hot flashes.
Experiencing the indignities alone in my home office, and being able to shut off my video camera to run outside, is a luxury many of my friends aren't afforded.
When menopause arrives, we may be at an age where we may have more time to devote to work or other interests now that children may be off to college or grown and gone.
We might also have fewer responsibilities outside of work, so more time to dedicate to work, education, certification, or other interests.
Conversely, menopause can happen when we have even more demands—like caring for older or ill parents or family members—on top of other family stressors.
Menopause can be a cruel twist in a life that might just be hitting its stride or yet another challenge on top of an overfilled plate.
If you're in it, you know. You've probably raced into a meeting and gotten situated at the table, only to be overtaken by the internal fire that signifies an oncoming hot flash—and had to race for the door.
Your co-workers might be confused by your constant fanning, or your need for dressing in umpteen layers and peeling them off at seemingly random times. You might have snapped at someone for little reason or pushed past someone in the hallway in a rush for fresh air.
Worse still is the brain fog.
Routine tasks might get hazy, or you may have forgotten where you were in the middle of a meeting or presentation, or dropped the ball on your part of a team project. These slips can be brutal to your ego, but if you're supported in the workplace, they don't have to derail your career.
How employers can support women going through menopause
Menopause does affect the workforce—recent studies show 20% of the current workforce is experiencing it—so employers should acknowledge it.
Here's how they can begin:
First and foremost, actively work to demystify and destigmatize this very normal life phase.
Encourage open and honest discussion about menopause and its side effects. Acknowledging that symptoms can be both emotionally and physically challenging can go a long way.
Build policies that help us feel supported in all phases of our work life, and facilitate conversations that help co-workers and managers understand when support and understanding is needed.
Create a safe space for us to express our needs to managers and supervisors, such as flexible hours if sleep is being interrupted, access to fresh air during the workday, proximity to bathrooms, or breaks in meetings. Our having to say "I'm having a hot flash and need to step away" shouldn't be met with ridicule, shame, or personal questions.
Make room for menopause in workplace health programs.
Is there a place to get information on menopause for those experiencing it or those wishing to provide support? Does the employee assistance program (EAP) offer guidance? Do health and wellness talks include information about menopause?
Educate managers on menopause, symptoms, accommodations, and appropriate support, and teach them what they can do to keep their employees experiencing menopause symptoms engaged, productive, challenged, and feeling valued.
If those of us experiencing menopause aren't acknowledged and supported by workplace policies and initiatives, we'll feel alienated, invisible, less valued, and may bow out of the workforce well before we're ready, taking with us valuable wisdom and experience.
Support from company leaders, openness and efforts to destigmatize menopause in the workplace, and employer policies and programs that support our health at all ages benefit everyone.
Ode to faithful older organs
My older heart, liver, kidneys…older brain.., cooler blood, slower nerves are still functional, but Not making it easier on me to enjoy life.
You older guys are Not dumb, by any stretch of the imagination: You are my emotional intelligence.
Many emotions I have yet to discover, emotions that I still fail to grasp and make sense of. Emotions that I try hard to develop and share, but No taker for any kind of encouragement
You guys are the most talented and professional of hard workers, and yet you continuously communicate, coordinate, and share your conditions among the entire team of professionals
If under the weather, the team knows and share your plight.
One for all, and all for one in its best behavior, and Not needing to swear on any oth, Not that I am consciously aware of or discussed your wishes and demands with you.
You guys have Not been giving me hell for a long period: No pains, no allergies, no side effects, no need for medication…
Still, you guys are forcing to question myself: "What's wrong with me? How you managed to survive for so long? For what purpose?"
You guys love your tedious and consistent jobs, and are Not willing to stop on my order.
Don't count on me to give you any hint that your retirement might be sooner than expected.
Many years ago, I learned never to promise anything to anyone, and I stuck with this decision. Those exploiters of your candid spirit.
I don't recall asking consciously of you guys to promise me anything. And you never demanded any promises from my part, Not consciously.
You guys did doggedly what you do best and consistently, total loyalty from totally skilled professionals, to a totally mindless creature.
I think I have taken good care of you guys lately, except the lungs: Still a smoker, for reasons that makes no sense, so far.
You guys have been doing a great job, a well done job.
You guys got used to slave for a stupid creature like me, a person who kept refusing to thank you for your tireless toil, and blaming you for my reckless behaviors in my youth, for your failures.
You allowed me to survive for so long, against all odds, and I still can't figure out how should I share your mysterious working with others.
Never mind, all you guys need is a simple gratitude to consciously care for you and let your work diligently and delaying your retirement.
Birth Defects of Iraqis after US invasion
Posted on March 25, 2013
Iraqi Birth Defects Worse than Hiroshima
I watched a documentary on the cable ARTE yesterday on the birth defects suffered by babies in Iraq after the US invasion of 2003. And today Hot Posts is disseminating what Rania Khalek wrote. This is a reblog with minor editing. Rania Khalek posted on March 20, 2013 in her blog "Dispatches from the underclass"
The United States may be finished dropping bombs on Iraq, but Iraqi bodies and babies will be dealing with the consequences for generations to come in the form of birth defects, mysterious illnesses and skyrocketing cancer rates.
Al Jazeera's Dahr Jamail reports that contamination from U.S. weapons, particularly Depleted Uranium (DU) munitions, has led to an Iraqi health crisis of epic proportions.
"Children being born with two heads, children born with only one eye, multiple tumors  disfiguring facial and body deformities, and complex nervous system problems…" are just some of the congenital birth defects being linked to military-related pollution.
In certain Iraqi cities, the health consequences are significantly worse than those seen in the aftermath of the atomic bombing of Japan at the end of WWII.
(Dr Samira Alani/Al Jazeera])
The highest rates are in the city of Fallujah, which underwent two massive US bombing campaigns in 2004. Though the U.S. initially denied it, officials later admitted using white phosphorous (like what Israel used on Gaza).
In addition, U.S. and British forces unleashed an estimated 2,000 tons of depleted uranium ammunition in populated Iraqi cities in 2003.
DU, a chemically toxic heavy metal produced in nuclear waste, is used in weapons due to its ability to pierce through armor. That's why the US and UK were among a handful of nations (France and Israel) who in December refused to sign an international agreement to limit its use, insisting DU is not harmful, science be damned.
Meanwhile, the Pentagon's refusal to release details about where DU munitions were fired has made it difficult to clean up.
Today, 14.7% of Fallujah's babies are born with a birth defect, 14 times the documented rate in Hiroshima and Nagasaki.
Fallujah's babies have also experienced heart defects 13 times the European rate and nervous system defects 33 times that of Europe.
That comes on top of a 12-fold rise in childhood cancer rates since 2004.
The male-to-female birth ratio is now 86 boys for every 100 girls, indicating genetic damage that affects males more than females.
(Dr Samira Alani/Al Jazeera)
(On a side note, these pictures are rather sanitized compared to other even more difficult to look at images. See here if you can bear it.)
If Fallujah is the Iraqi Hiroshima, then Basra is its Nagasaki.
According to a study published in the Bulletin of Environmental Contamination and Toxicology, a professional journal based in the southwestern German city of Heidelberg, there was a 7 fold increase in the number of birth defects in Basra between 1994 and 2003.

According to the Heidelberg study, the concentration of lead in the milk teeth of sick children from Basra was almost 3 times as high as comparable values in areas where there was no fighting.

In addition, never before has such a high rate of neural tube defects ("open back") been recorded in babies as in Basra, and the rate continues to rise. According to the study, the number of hydrocephalus ("water on the brain") cases among new-born is 6 times as high in Basra as it is in the United States.
These phenomenon are not isolated to Fallujah and Basra. The overall Iraqi cancer rate has also skyrocketed:
Official Iraqi government statistics show that, prior to the outbreak of the First Gulf War in 1991, the rate of cancer cases in Iraq was 40 out of 100,000 people. By 1995, it had increased to 800 out of 100,000 people, and, by 2005, it had doubled to at least 1,600 out of 100,000 people. Current estimates show the increasing trend continuing.
As Grist's Susie Cagle points out, "That's potentially a more than 4,000% increase in the cancer rate, making it more than 500 percent higher than the cancer rate in the U.S."
Dr. Mozghan Savabieasfahani, an environmental toxicologist based in Ann Arbor, Michigan, told Jamail that "These observations collectively suggest an extraordinary public health emergency in Iraq.
Such a crisis requires urgent multifaceted international action to prevent further damage to public
health."
(Dr. Samira Alani/Al Jazeera)
Instead, the international community, including the nation most responsible for the health crisis is mostly ignoring the problem.
To make matters worse, Iraq's healthcare system, which was once the envy of the region, is virtually nonexistent due to the mass exodus of Iraq's medical doctors since 2003.
According to recent estimates, there are currently fewer than 100 psychiatrists and 20,0000 physicians serving a population of 31 million Iraqis.
Dahr Jamail was on Democracy Now this morning discussing the horrific effects of military-related pollution in Iraq:https://www.youtube.com/embed/RNi_1pbSqGY?version=3&rel=1&showsearch=0&showinfo=1&iv_load_policy=1&fs=1&hl=en&autohide=2&wmode=transparent
Yanar Mohammad, President of the Organization for Women's Freedom in Iraq was also on Democracy Now and addressed the toxic legacy of birth defects in Iraq. (I interviewed Mohammed for a piece I wrote for Muftah about the deterioration of Iraqi women's rights since the invasion, which you can read here.)
Proper fasting is a cure-it-all medicine: No food, plain water. What's your protocol?
Posted on April 30, 2012
I just read a protocol from a Japanese physician laureate that if you fast between 8 and 16 hours, without food or drinking, and do it once in a while (maybea every week or every month), your immune system will clean up your system from all the noxious cells , cancer cells, and fatty reserves.
For over 60 years, medical research have been conducted on fasting in Russia, Germany, and lately in the USA (California).
No pharmaceutical corporations and food industry ever contributed a dime on the benefits of proper fasting. Is this of any surprise to anyone?
The results are in:
First, experiments on mice with cancers revealed that the mice that fasted two days before being injected with heavy dose of chemo lived and were found very active, while 40% of non-fasting mice died. Why?
The genes of normal cells in the fasting body manage to regulate their behavior with the new state of shock of the body, while the abnormal cells tend to die. The chemo achieve the remaining abnormal cells that have barely survived…
Second, after a proper fasting period, most bodily and mental anomalies return to normal functional states and the organs recapture their normal regulatory functions in secreting the appropriate hormones.
Arterial tensions, sugar blood level, tetraglycerine…return to normal levels. Many diseases (pulmonary and others…) were cured during fasting by permitting the cells to dissipate the chemicals, medicines, and unwanted hormones that they were bloated with. How?
In the first day of fasting, all the glucose are depleted. Glucose (sugar) is the readily source of energy that is quickly transformed and absorbed: The brain needs glucose to function.
In the third day of fasting, 94% of the energy are generated from the decomposition of the body fat and 4% only from the proteins in the muscles.
Thus, a person weighing 70 kilo might have 15 kilo of fat, a source that can sustain 40 days of fasting while the muscles are practically intact.
The male penguin sits on the egg for 4 months (real fasting period) before he has to go to sea to feed on fish: By this time, the female is back to resume the hatching period…
This process is common to all mammalian animals and mankind: First glucose is consumed, then the fat, and lastly the protein…
The toughest day is the third in the fast: The person feels joint aches, headache, nausea, feeling under the weather, and craving all kinds of food that he loves…
By the fifth day, a state of euphoria and well-being submerges the fasting individual, and life is light and the tasks are very manageable…
What's your protocol for fasting?
My protocol is to go easy and at stages.
Stage 1: You fast two days in the first week.
Stage 2: You fast 4 days a week later. Just to experiment with the aches and pains of the 3rd days and realize that you survived and doing much better.
Stage 3: You fast 5 days a week later so that you experience the state of "feeling good" and discovering how you fared on the 3rd day.
Mind you, that during all these fasting stages you are actually losing fat and your internal organs (liver, kidneys,…) are re-learning to regulate their tasks and secreting the proper amount of hormones as they were supposed to be doing normally.
Stage 4: You fast 6 days, once every month, for 3 successive months and check how this cure is benefiting your body and mind.
Where to undergo fasting cure?
I cannot see how fasting can be done at home: The family members will be unable to survive without cooking and you smelling the good food, or not eating and drinking (things other than water) in front of you…
Mind you that you are fasting 24 hours per day from all kinds of food and you are drinking only plain water…
The problem is: Which fasting clinic will allow you to perform your own fasting protocol?
My daydream project is opening a fasting clinic with the motto: "Fast your own protocol"
The client will check in the clinic and will submit to two days of learning everything on fasting, the research papers, the statistics, its consequences, the processes, the benefits, the side effects…and thorough physical tests. 
The client will end up devising his own protocol for the staff in the clinic to supervise…
The fasting clinic will refrain from imposing any physical exercises or activities that the client is not hot of pursuing…
It is normal that the client be proposed a varieties of activities to undertake so that he is kept busy and to sleep like a baby after a long day of diversified tasks (physical and mental).
Fasting can become easy when experimented on stages.
Fasting longer than a week might require very specialized medical teams to supervise and follow up…I guess.
How I Became Fun And Thin Mom!
Well, this article turned out to be a tacit advertisement. What the heck: it is a story
How I turned into an enjoyable and skinny mother!
For me, each Saturday morning felt like I used to be reliving a scene from the basic film "Groundhog Day."
I might head out for our native park with my 5-year-old daughter in tow, filled with concepts on how we might enjoy on the swings, happening the slides and enjoying the ball. Then, simply as we might arrive, I might instantly spot the steely stares of different mothers.
You realize the kind – younger, blonde, skinny and completely excellent.
I might hear it: Their comfortable giggles, their murmured whispers. Due to her age, my daughter was blissful – and fortunately – unaware of what was taking place.
I did know.
I used to be fats. And these different mothers had been by no means going to let me overlook it.
Regardless of the uncomfortable and awkward environment, I might press on.
With my daughter cheerfully shouting, "C'mon Mother," I might attempt to sustain along with her, though I struggled. Due to my weight, I had little power and I drained quickly.
It was embarrassing once I couldn't match by way of a number of the plastic tunnels, or when the playground tools would bend underneath the burden of my physique.
I didn't need it to be like this. So, sooner or later I made a decision to make a change. Nevertheless, as a busy working mother, I didn't have time to depend on energy, meal prep or go to the fitness center day-after-day. I used to be at a loss for what to do.
Sitting within the dentist's workplace-ready room sooner or later, with the arms of the chair I used to be sitting in digging uncomfortably digging into my thick thighs, I flipped by way of cellphone and got here throughout a video that modified my life.
In line with the video, this superb formulation would assist me to burn fats for power and never carbohydrates.
That concept sounded interesting: ketosis is a course of the place your physique burns power from fats cells as a substitute for carbs.
It's referred to as KetosisNOW and the key behind its effectiveness is in strong fat burning ketone, BHB that has been modified to supply instantaneous fat burning resolution, the pure approach that forces your physique to burn fats 24 hours per day…
Whereas nonetheless having fun with the meals you like…and WITHOUT having to undergo the dreaded "Keto Flu"
After I began my journey with KetosisNOW, I wasn't seeking to get a scorching physique. Though that precisely what I ended up with!
Emma misplaced 53lbs in 2 months
Now once I go to the park or the playground, nobody is laughing at me. They could be staring, but it surely is not as a result of I resembling a whale, it's as a result of they wish to be like me! Are you able to think about it?
I really like going to the park each Saturday and my little lady thinks I'm the best mother ever! We're capable of race across the playground enjoying a sport of tag, I can crawl by way of these dreaded tunnels in document time and, consider it or not, most days she is worn out and able to head residence earlier than I'm.
I really like my new life and suggest KetosisNOW to everybody who will pay attention to it.
KetosisNOW melted away my extra kilos. Expertise the transformation for yourself by clicking the hyperlink under.
If you happen to involved in seeing what KetosisNOW can do for you…
… the identical formulation that Emma and Olivia used to get their superb outcomes…
Among the Worst 15 USA live experiments on people: Inside boundaries and outside
Posted on August 6, 2012
In: biographies/books | Essays | Events/Cultural/Educational/Arts | health/medicine | Human Factors/Ergonomics | medicine/medical treatment | professional articles | Safety | social articles | Time for Outrage
Mind Control in Project MKULTRA.
The CIA-ran Project MKULTRA and paid Dr. Donald Ewen Cameron for Subproject 68 (1957 – 1964) . Cameron was to conduct experiments involving mind-altering substances. The goal was to probe examination into methods of influencing and controlling the mind and being able to extract information from resisting minds.
Cameron took patients admitted to his Allen Memorial Institute in Montreal and conducted "therapy" on them. The patients were mostly taken in for issues like bipolar depression and anxiety disorders. The treatment they received was life-altering and scarring.
Cameron administered electroconvulsive therapy at 30-40 times the normal power. He would put patients into a drug-induced coma for months on-end and playback tapes of simple statements or repetitive noises over and over again.
The victims forgot how to talk, forgot about their parents, and suffered serious amnesia.
And all of this was performed on Canadian citizens because the CIA wasn't willing to risk such operations on Americans.
To ensure that the project remained funded, Cameron, in one scheme, took his experiments upon admitted children and in one situation had the child engage in sex with high-ranking government officials and film it.
Mustard Gas Tested on Soldiers via Involuntary Gas Chambers.
As bio-weapon research intensified in the 1940's, officials also began testing its repercussions and defenses on the Army itself. In order to test the effectiveness of various bio-weapons, officials were known to have sprayed mustard gas and other skin-burning, lung-ruining chemicals, like Lewisite, on soldiers without their consent or knowledge of the experiment happening to them.
They also tested the effectiveness of gas masks and protective clothing by locking soldiers in a gas chamber and exposing them to mustard gas and lewisite, evoking the gas chamber image of Nazi Germany.
EFFECTS OF LEWISITE: Lewisite is a gas that can easily penetrate clothing and even rubber. Upon contact with the skin, the gas immediately causes extreme pain, itching, swelling and even a rash.
Large, fluid-filled blisters develop 12 hours after exposure in the form of intensely severe chemical burns. And that's just skin contact with the gas.
Inhaling of the gas causes a burning pain in the lungs, sneezing, vomiting, and pulmonary edema.
EFFECTS OF MUSTARD GAS:  There are no Symptoms until about 24 hours after exposure. Mustard Gas has mutagenic and carcinogenic properties that have killed many subjected to it. Its primary effects include severe burns that turn into yellow-fluid-leaking boils over a period of time.
Although treatment is available, Mustard Gas burns heal very, very slowly and are extremely painful.
The burns the gas leaves on the skin are sometimes irreparable.
It was also rumored that along with the soldiers, patients at VA hospitals were being used as guinea pigs for medical experiments involving bio-warfare chemicals, but that all experiments were changed to be known as "observations" to ward off suspicions
U.S. Grants Immunity to Involuntary-Surgery Monster.
As head of Japan's infamous Unit 731 (a covert biological and chemical warfare research and development unit of the Imperial Japanese Army during World War II), Dr. Shiro Ishii (head of medicine) carried out violent human experimentation of tens of thousands during the Second Sino-Japanese War and World War II.
Ishii was responsible for testing vivisection techniques without any anesthesia on human prisoners. For the uninitiated, vivisection is the act of conducting experimental surgery on living creatures (with central nervousness) and examining their insides for scientific purposes.Ishii was giving unnecessary surgery to prisoners by opening them all the way up, keeping them alive and not using any anesthetic.For a disturbing video about vivisection, please go here .
During these experiments he would also force pregnant women to abort their babies.He subjected his prisoners to change in physiological conditions and inducing strokes, heart attacks, frostbite, and hypothermia. Ishii considered these subjects "logs".
Following imminent defeat in 1945, Japan blew up the Unity 731 complex and Ishii ordered all the remaining "logs" to be executed. Not soon after, Ishii was arrested. And then, the respected General Douglas McArthur allegedly struck a deal with Ishii. If the U.S. granted Ishii immunity from his crimes, he must exchange all germ warfare data based on human experimentation.
So Ishii got away with his crimes because the US became interested in the results of his research.While not directly responsible for these acts, the actions of the American government certainly illustrated it was more than willing to condone human torture for advancements in biological warfare that could kill even more people.Ishii remained alive until 1959, performing research into bio-weaponry and probably thinking up more plans to annihilate people in different ways to his dying day.
Deadly Chemical Sprays on American Cities.  
The U.S. tends to test out worse-case scenarios by getting to them first.  With the advent of biochemical warfare in the mid 20th century, the Army, CIA and government conducted a series of warfare simulations upon American cities to see how the effects would play out in the event of an actual chemical attack.They conducted the following air strikes/naval attacks:
1. The CIA released a whooping-cough virus on Tampa Bay, using boats, and so caused a whooping-cough epidemic. 12 people died.-
2. The Navy sprayed San Francisco with bacterial pathogens and in consequence many citizens developed pneumonia.3.  
Upon Savannah, GA and Avon Park, FL, the army released millions of mosquitoes in the hopes they would spread yellow fever and dengue fever. The swarm left Americans struggling with fevers, typhoid, respiratory problems, and the worst, stillborn children.Even worse was that after the swarm, the Army came in disguised as public health workers. Their secret intention the entire time they were giving aid to the victims was to study and chart-out the long-term effects of all the illnesses they were suffering.
US Infects Guatemalans With syphilis STD
In the 1940's, with penicillin as an established cure for syphilis, the US decided to test out its effectiveness on Guatemalan citizens.To do this, they used infected prostitutes and let them loose on unknowing prison inmates, insane asylum patients and soldiers.When spreading the disease through prostitution didn't work as well as they'd hoped, they instead went for the inoculation route.  
Researchers poured syphilis bacteria onto mens' penises and on their forearms and faces. In some cases, they even inoculated the men through spinal punctures.After all the infections were transmitted, researchers then gave most of the subjects treatment, although as many as 1/3 of them could have been left untreated, even if that was the intention of the study in the first place.
On October 1, 2010, Hillary Clinton apologized for the events and new research has gone on to see if anyone affected is still alive and afflicted with syphilis. Since many subjects never got penicillin, its possible and likely that someone spread it to future generations.
6. Harness the power of the atomic bomb.
While testing out and trying to harness the power of the atomic bomb, U.S. scientists also secretly tested the bomb's effects on humans. During the Manhattan Project, which gave way to the atomic bomb that destroyed Hiroshima and Nagasaki, U.S. scientists resorted to secret human testing via plutonium injection on 18 unsuspecting, non-consenting patients.
This test included injecting soldiers with micrograms of plutonium for Project Oak Ridge along with later injecting three patients at a Chicago hospital. Imagine you're an admitted patient, helpless in a hospital bed, assuming that nothing is wrong when the government suddenly appears and puts weapons-grade plutonium in your blood.Out of the 18 patients, who were known only by their code-names and numbers at the time, only 5 lived longer than 20 years after injection.
Along with plutonium, researchers also had fun with uranium. At a Massachusetts hospital, between 1946 and 1947, Dr. William Sweet injected 11 patients with uranium. He was funded by the Manhattan Project.And in exchange for the uranium he received from the government, he would keep dead tissue from the body of the people he killed for scientific analysis on the effects of uranium exposure.To the left is a video on the Manhattan Project.
7. Injected Prisoners with Agent Orange 
Americans used Agent Orange as a biological warfare during Vietnam. It was  used on Americans, VOLUNTARILY injected into people for "testing" purposes… with the help of a very popular American company Dow Chemical Company.
The US Army, and Johnson & Johnson, Dr. Albert Kligman used prisoners as subjects in what was deemed "dermatological research". The dermatology aspect was testing out product the effects of Agent Orange on the skin.

For the effects Agent Orange had on the Vietnamese during the Vietnam War, please click here (WARNING images in this article may be extremely disturbing, as they include extreme human deformation, including that of infants.)Needless to say the injecting of, or exposure to, dioxidin is beyond monstrous to voluntarily do to any human. Kligman, though, injected dioxidin (a main component of Agent Orange) into the prisoners to study its effects.
What did happen was that the prisoners developed an eruption of chloracne (all that stuff from high school combined with blackheads and cysts and pustules that looked like the picture shown to the left) that develop on the cheeks, behind the ears, armpits, and the groin — yes, the groin.Kligman was rumored to have injected 468 times the amount he was authorized to.
Documentation of that effect has, wisely, not been distributed.The Army oversaw while Kligman continued to test out skin-burning chemicals to (in their words) "learn how the skin protects itself against chronic assault from toxic chemicals, the so-called hardening process" and test out many products whose effects were unknown at the time, but with the intent of figuring that out.During these proceedings, Kligman was reported to have said, "All I saw before me were acres of skin … It was like a farmer seeing a fertile field for the first time."8. Operation Paperclip While the Nuremberg trials were being conducted and the ethics and rights of humanity were under investigation, the U.S. was secretly taking in Nazi scientists and giving them American identities.

Under Operation Paperclip, named so because of the paperclips used to attach the scientists' new profiles to their US personnel pages…N***s worked in the infamous human experiments (which included surgically grafting twins to each other and making then conjoined, removing nerves from people's bodies without anesthetic, and testing explosion-effects on them) in Germany brought over their talents to work on a number of top-secret projects for the US.
Given then-President Truman's anti-Nazi orders.The project was kept under wraps and the scientists received faked political biographies, allowing these monsters to live on not only American soil, but as free men.So while it was not direct experimentation, it was the U.S. taking some of the worst people in the world and giving them jobs here to do unknown, horrible experiments/research.
9. Infecting Puerto Rico With Cancer

In 1931, Dr. Cornelius Rhoads was sponsored by the Rockefeller Institute to conduct experiments in Puerto Rico. He infected Puerto Rica citizens with cancer cells, presumably to study the effects. Thirteen of them died.The accusations stem from a note Cornelius wrote:"The Porto Ricans (sic) are the dirtiest, laziest, most degenerate and thievish race of men ever to inhabit this sphere… I have done my best to further the process of extermination by killing off eight and transplanting cancer into several more… All physicians take delight in the abuse and torture of the unfortunate subjects."
Cornelius became vice-president of the American Cancer Society.

10. Pentagon Treats Black Cancer Patients with Extreme Radiation. In the 60's, the Department of Defense performed a series of irradiation experiments on non-consenting, poor, African-American cancer patients. They were told they would be receiving treatment, but they weren't told it would be the "Pentagon" type of treatment: meaning to study the effects of high level radiation on the human body.To avoid litigation, forms were signed only with initials so that the patients would have no way to get back at the government.In a similar case, Dr. Eugene Saenger, funded by the Defense Atomic Support Agency (fancy name), conducted the same procedure on the same type of patients.The poor, black Americans received about the same level of radiation as 7500 x-rays to their chest would, which caused intense pain, vomiting and bleeding from their nose and ears. At least 20 of the subjects died.
11. Operation Midnight Climax

Operation Midnight Climax involved safe houses in New York and San Fransisco, built for the sole purpose to study LSD effects on non-consenting individuals.But in order to lure the individuals there, the CIA made these safe houses out to be, wait for it, Brothels. Prostitutes on the CIA payroll  lured "clients" back the houses.Instead of having sex with them, though, they dosed them with a number of substances, most famously LSD. This also involved extensive use of marijuana.
The experiments were monitored behind a two-way mirror, kind of like a sick, twisted peep show. It's alleged that the officials who ran the experiments described them as…" it was fun, fun, fun. Where else could a red-blooded American boy lie, kill, cheat, steal, rape and pillage with the sanction and bidding of the All-highest?"The most horrifying part was the idea of dosing non-consenting adults with drugs they couldn't possibly know the effects of. Embedded is a video of a soldier talking about Operation Midnight Climax and his experiences with the C.I.A. and the U.S. Government.

12. Fallout Radiation on Unsuspecting Pacific Territories.

After unleashing hell upon Hiroshima and Nagasaki, the United States embarked on numerous thermonuclear bomb tests in the Pacific in response to increased Soviet bomb activity. They were intended to be a secret affair. However, this secrecy would fail.
Detonated in 1954 over Bikini Atoll in the Marshall Islands, Castle Bravo was the most powerful nuclear device the US ever set off. What they didn't expect was for the fallout from the blast to inadvertently be blown up wind onto nearby residents of other islands. The suffering included birth defects and radiation sickness.The effects were greater felt in later years when many children whose parents were exposed to the fallout developed thyroid cancer and neoplasms.
This created Project 4.1, a study to examine the effects of radiation fallout on human beings. Essentially,it was the latest in a long string of studies where humans act as guinea pigs without giving consent and a project remembered by the US as a way to gather data that would otherwise be unobtainable.
The US moral standard that history best remembers is that even though the radiation fallout on the people of the Marshall Islands was an accident, it might as well have been intended.In addition, perhaps as nature's way of adding insult to injury, a Japanese fishing boat was caught in the fallout. The fishermen all fell ill and one died, making the Japanese livid that the US was still affecting them with nuclear devices.

Tuskegee

The recent uncovering of the US exposing Guatemalans to syphilis brings back to mind this infamous study. In between 1932 and 1972, researchers recruited 400 black sharecroppers in Tuskegee, Alabama to study the natural progression of syphilis. But the scientists never told the men they had syphilis.Instead, they went around believing that they were being treated for "bad blood" disease as researchers used them to find out the extent of syphilis symptoms and effects.I
n 1947, penicillin became the standard cure for syphilis. But along with withholding information about the disease, scientists also "forgot" to tell their subjects that what they were being treated for had a cure.The study continued for nearly 30 years more.
Once it was discovered, the backlash to the study was so fierce that President Bill Clinton made formal apology, stating he was sorry that the government "orchestrated a study that was so racist". Sadly enough, it would be horrific, but one of the more docile evil human experiments ever conducted by the U.S. Government. Note:
Warring Syria Goes Hungry: Stick Figures, Stunted Growth…
Posted on April 3, 2014
Rana Obaid began her life less than two years ago in a comfortable house draped with roses, the daughter of a grocer locally famous for his rich homemade yogurt.
War and siege brought hunger so quickly to their town near Damascus that when she died in September, at 19 months, her arms and legs were as thin as broomsticks.
ANNE BARNARD Published this November 2, 2013 on nyt Enlarge This Image
The New York Times
BEIRUT, Lebanon —
Signs in Moadhamiya (Mo3zamieh?) read, "Kneel or starve."
Suspected cases of malnutrition are surfacing from areas held by the rebels and the government.
In a nearby town, a woman with a son suffering from kidney failure makes her children take turns eating on alternate days.
In a village outside Aleppo in northern Syria, people say they are living mainly on wild greens.
Aid workers say that Syrian refugee children are arriving in northern Lebanon thin and stunted, and that suspected malnutrition cases are surfacing from rebel-held areas in northern Syria to government-held suburbs south of Damascus.
A boy, at a Syrian refugee camp near the border with Turkey, waiting in line for a hot meal, looked inside a tent at stacks of bread. Millions in the war-torn nation are suffering from hunger. Lynsey Addario for The New York Times
Across Syria, a country that long prided itself on providing affordable food to its people, international and domestic efforts to ensure basic sustenance amid the chaos of war appear to be failing.
(Actually, one of the main reasons why the colonial powers hated the Syrian people is that Syria didn't owe a dime to any foreign country. Syria was self-sufficient in almost everything. No foreign (sovereign) debt)
Millions are going hungry to varying degrees, and there is growing evidence that acute malnutrition is contributing to relatively small but increasing numbers of deaths, especially among small children, the wounded and the sick, aid workers and nutrition experts say.
The experts warn that if the crisis continues into the winter, deaths from hunger and illness could begin to dwarf deaths from violence, which has already killed well over 100,000 people, (a "civil war" that was induced in 2011) and if the deprivation lasts longer, a generation of Syrians risks stunted development.
"I didn't expect to see that in Syria," said Dr. Annie Sparrow, an assistant professor and pediatrician at Mount Sinai Hospital in New York, who examined Syrian refugee children in Lebanon and was shocked to find many underweight for their height and age.
"It's not accurate to say this is Somalia, but this is a critical situation," she said. "We have a middle-income country that is transforming itself into something a lot more like Somalia."
While the war has prevented a precise accounting of the number of people affected, evidence of hunger abounds.
The government is using siege and starvation as a tactic of war in many areas, according to numerous aid workers and residents, who say that soldiers at checkpoints confiscate food supplies as small as grocery bags, treating the feeding of people in strategic rebel-held areas as a crime.
Rebel groups, too, are blockading some government-held areas and harassing food convoys.
But even for those living in more accessible areas, what aid workers call "food insecurity" is part of Syrians' new baseline.
Inflation has made food unaffordable for many; fuel and flour shortages close some bakeries, while government airstrikes target others; agricultural production has been gutted.
Though the World Food Program says it is providing enough food for 3 million Syrians each month, its officials say they can track only what is delivered to central depots in various cities, not how widely or fairly it is distributed from there.
One aid worker — who, in a sign of the political challenges of delivering aid in Syria, asked that his organization not be identified — said he recently met Syrian health workers who reported a dozen cases of apparent malnutrition in a government-held Damascus suburb.
He suspected that the situation could be far worse in rebel-held areas.
Lack of medical care and clean water exacerbates the problem.
So does the fact that Syrians have little experience diagnosing or treating malnutrition. Particularly troubling, aid workers say, are reports of mothers who stop breast feeding, unaware that it is the best way for even a malnourished mother to keep her child alive.
Some aid groups are trying to train Syrian doctors to use simple tools that measure upper arm circumference to assess malnutrition, as convincing data on its prevalence could help spur a stronger international response.
Aid workers caution against overblown claims that could discredit such efforts.
Some government supporters even dismissed the images of bone-thin children from blockaded areas as propaganda after several thousand civilians were evacuated from the encircled Damascus suburb of Moadhamiya in recent weeks, looking exhausted, shellshocked and thin, but not on the verge of starving to death.
Mohammad Ghannam contributed reporting from Beirut, and an employee of The New York Times from Qudsaya, Syria.
A version of this article appears in print on November 3, 2013, on page A6 of the New York edition with the headline: Stick Figures and Stunted Growth As Warring Syria Goes Hungry.
Multimedia
Photographs. The Historic Scale of Syria's Refugee Crisis
 Video Feature. WATCHING SYRIA'S WAR.Panic After Bombing in Village Near Hama
Note: It is 2021 and the "global war" on the Syrian people is Not over. Turkey occupies a large swath in northern Syria and the Kurdish backed USA militia occupies the oil rich North-Eastern region. Russia and Iran control many strategic centers, airports and seaports
Scandale implique le laboratoire pharmaceutique Servier (le corrupteur Francais Mediator): Mensonges et corruptions à tous les étages
Dominique Delawarde, March 17, 2021
Contexte historique: Le 29 mars prochain, l'un des plus grands scandales sanitaires ayant directement concerné notre pays va trouver son épilogue. C'est celui du médicament Médiator.
Près de 5 000 victimes, 376 avocats, 25 prévenus révèlent l'ampleur de ce scandale dans lequel sont impliqués le laboratoire pharmaceutique Servier (le corrupteur), mais surtout les présumés corrompus, de l'appareil exécutif, politique ou sanitaire de notre pays, poursuivis par la justice (source pour la liste nominative ci dessous: Wikipedia)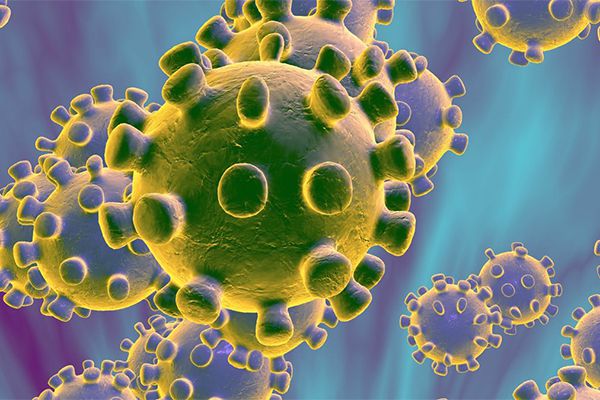 Marie Thèrèse Hermange, ancienne sénatrice, rapporteur du rapport sénatorial sur le Mediator de 2011, mise en examen pour trafic d'influence ou complicité de trafic d'influence (selon les sources)
Claude Griscelli, Professeur de médecine, soupçonné d'avoir fait modifier le rapport sénatorial sur le Mediator de 2011 par Marie Thèrèse Hermange, consultant médical au laboratoire Servier pour 90 000 euros/an. Mis en examen pour trafic d'influence.
Jean-Michel Alexandre, président de la commission d'autorisation de mise sur le marché (AMM) au ministère de la Santé de 1985 à 1993, puis directeur de l'évaluation du médicament de l'Agence du médicament de 1993 à 2000.
À sa retraite, il devient consultant pour Servier via une société écran, rémunéré plus de 1,1 million d'euros pour la période 2001-2009. Il est soupçonné d'avoir été mis sous influence financière par Servier lorsqu'il était fonctionnaire. 
Eric Abadie (décédé), directeur de l'évaluation à l'Afssaps à partir de 2007, chargé de la pharmacovigilance, mis en cause pour avoir caché que son épouse était l'avocate des laboratoires Servier. 
Dominique Maraninchi mis en examen pour homicides et blessures involontaires comme représentant légal de l'ANSM (Agence Nationale de Sécurité du Médicament).
Michel Detilleux, Jean-Roger Claude et Bernard Rouveix: experts rémunérés par Servier qui siégeaient simultanément à des commissions des autorités de santé statuant notamment sur des produits du groupe pharmaceutique, ils sont mis en examen pour «prise illégale d'intérêts».
Jacques Massol, ancien membre de la Haute Autorité de santé et de la Direction générale de la santé, et François Lhoste, ancien chargé de mission au ministère de la Santé, sont mis en examen pour «prise illégale d'intérêts».
Outre les chefs d'inculpation retenus contre les personnes physiques, ceux retenus contre les personnes morales  (laboratoire Servier, ses filiales et l'ANSM) sont, eux aussi édifiants: «tromperie aggravée», «homicides et blessures involontaires», et «escroquerie» au préjudice de la sécurité sociale et des mutuelles.
Rappelons que les effets nocifs du Médiator  étaient dénoncés dès 1997 dans «la revue Prescrire», que ce médicament avait été retiré du marché en Italie (2003) et en Espagne (2004) pour ses effets nocifs, mais qu'il a pu se maintenir en France jusqu'en Novembre 2009 grâce à la corruption par «Big Pharma» qui gangrène les institutions politiques et sanitaires de ce pays: le nôtre.
Il est surprenant et choquant pour les honnêtes gens et pour les victimes, qu'il ait fallu 11 ans pour que justice soit rendue dans cette affaire alors que plusieurs prévenus et de nombreux plaignants sont déjà décédés …
Il ne serait pas surprenant, en revanche, que l'ampleur et l'étendue de la corruption étant ce qu'elles sont devenues, aujourd'hui, dans notre pays, le verdict du 29 mars dans le procès du «Mediator» soit plus clément qu'attendu pour les corrupteurs et les corrompus …
«Selon que vous serez puissant ou misérable les jugements de cour vous rendront blanc ou noir …..».
C'est dans ce contexte judiciaire que survient la pandémie de la Covid-19. Il nous faut bien constater, hélas, ce qui apparaît de plus en plus clairement dans la gestion calamiteuse de cette épidémie en France, que rien n'a véritablement changé pour ce qui est de la corruption encore trop importante d'une partie de notre personnel politique et de nos institutions sanitaires.
Ce n'est pas sans raisons que Transparency International a déjà dénoncé cette corruption par l'industrie pharmaceutique,
 https://www.lesechos.fr/2016/06/transparency-international-denonce-la-corruption-dans-lindustrie-pharmaceutique-207127
 et  que celle ci a été, dans le passé, régulièrement pointée du doigt, arguments à l'appui, par certains médias.  
https://www.monde-diplomatique.fr/2003/10/RIVIERE/10610 
Ce qui pose problème aujourd'hui, c'est que les médias mainstream français ne dénoncent plus ce genre de «détails». Ils font cause commune avec les laboratoires pour une raison très simple. Une poignée de milliardaires ont pris le contrôle de 90% des médias en France. 
La connivence et la collusion entre eux et les politiques au pouvoir qui accordent les subventions sont d'un intérêt mutuel bien compris. 
Leur connivence et leur collusion avec les milliardaires qui contrôlent Big Pharma, les GAFAM (Google, Apple, Face Book, Amazone, Microsoft), les banques et la spéculation boursière, sont également d'un intérêt mutuel bien compris. 
Les requins ne se dévorent pas entre eux, surtout lorsqu'ils appartiennent au petit monde qui contrôle la finance et l'économie mondiale et qu'ils appartiennent, le plus souvent, à la même communauté. [1]
Mais pour qu'il y ait des corrupteurs, encore faut-il qu'il y ait des responsables politiques et sanitaires prêts à se laisser corrompre ….
C'est, hélas, trop souvent le cas au sein de la commission européenne et du parlement européen mais aussi au sein des exécutifs de tous les états de l'UE, et, pour ce qui nous concerne, au sein de l'exécutif français et de ses instances sanitaires.
En janvier 2020, 11.882 lobbies étaient inscrits au registre européen dit «de transparence»:
https://www.touteleurope.eu/actualite/fact-checking-bruxelles-strasbourg-nids-de-lobbyistes.html

Selon les sources, de 25.000 à 30.000 lobbyistes exerçaient leur influence à Bruxelles dont 7.526 accrédités auprès d'un parlement qui ne compte pourtant que 751 membres [Plus de 10 lobbyistes par membre)
Analyser les sagas concernant l'achat massif par l'Europe et la promotion surprenante d'un médicament notoirement nocif (Remdesivir) qui rappelle fâcheusement le précédent du Mediator.
Analyser le choix d'un cabinet de conseil sur la stratégie vaccinale d'une campagne de vaccination française chaotique et désorganisée, avec des vaccins encore «expérimentaux» et donc non «aboutis», tout cela est édifiant pour qui accepte de se livrer à cet exercice. 
Il ne fait plus aucun doute aujourd'hui que le bras de fer mené par les suppôts corrompus de Big Pharma et leurs relais complices des médias mainstream contre la chloroquine et l' azytromicine recommandées par le professeur Raoult n'avait qu'un seul but: promouvoir le Remdesivir et le vaccin, au plus grand profit de Big Pharma ….
La pitoyable étude du Lancet, rétractée pour fraude avérée, mais prétexte, en France, à l'interdiction faite aux médecins de ville de prescrire, a montré de triste manière jusqu'où les corrupteurs de Big Pharma pouvaient aller et à quel point ils pouvaient réussir leur manœuvre  auprès d'un appareil exécutif peut être plus corrompu qu'ailleurs. 
La technique utilisée dans cette «guerre de l'information» était bien connue et a été parfaitement décrite par Anne Morelli, il y a une vingtaine d'années. 
https://fr.wikipedia.org/wiki/Principes_%C3%A9l%C3%A9mentaires_de_propagande_de_guerre
Le 3ème principe élémentaire de cette propagande de guerre contre la chloroquine a été utilisé: il consistait à répéter un mantra (ce que BFMTV et France Intox savent faire et font à longueur de journée): «le chef du camp adverse (Raoult) a le visage du diable (ou «du charlatan de service»).
Faire douter l'opinion, salir, décrédibiliser, détruire le chef du camp adverse, c'est remporter la partie.
Manque de chance pour les corrompus, Raoult est un «géant» et il n'était pas seul. Il avait à ses côtés son équipe de professeurs d'élite de l'IHU de Marseille, tous plus titrés les uns que les autres, dont aucun n'a fait défaut ou n'a trahi ses convictions malgré les sollicitations dont ils ont dû faire l'objet. 
Il avait derrière lui des dizaines de milliers de médecins français, des centaines de milliers de médecins dans le monde entier qui soutenaient et appliquent son protocole. 
Une étude anglo-saxonne a d'ailleurs montré que les deux médicaments les plus prescrits contre la Covid dans le monde, par les médecins de terrain, ont été   1 – l'Azithromycine 54% et 2 – la chloroquine 49% avec des résultats «observés» bien meilleurs que dans tous les pays qui ont fait l'impasse sur ces traitements efficaces et peu onéreux. 
https://www.maltraites-ledoc.com/
S'agissant de la stratégie vaccinale en France, les plus hauts niveaux de l'État français ont fait appel à un cabinet US (Mc Kinsey) pour la diriger. Ceci doit inciter le citoyen français à se poser quelques séries de questions:

   1 – N'existe-t-il pas, en France, suffisamment de structures compétentes pour remplir ce genre de mission ? Pourquoi faire appel et sous traiter à un cabinet de conseil US une mission qui concerne directement les intérêts et la santé des français ? La gestion US de la crise sanitaire, la plus mauvaise au monde si l'on s'en tient aux résultats, doit-elle être considérée comme un modèle à suivre par nos dirigeants ?
   
2 – Pourquoi choisir le «sulfureux» cabinet conseil Mckinsey dont l'histoire récente a été marquée par des scandales à répétition ? Ce cabinet vient tout juste de verser 573 millions de dollars pour clore les procédures engagées contre lui par 49 États US, après la mort de 500.000 Américains suite à un usage abusif d'opioïdes (conseillés par McKinsey).  
Ce cabinet est  également  à la  base du  plus gros scandale financier de l'Histoire: ENRON !   voir le paragraphe scandales et controverses sur l'article de Wikipedia : https://fr.wikipedia.org/wiki/McKinsey_%26_Company
3 – N'y aurait-il pas encore derrière le choix d'un cabinet mafieux, US de surcroît, une nouvelle saga de corruption dont l'appareil d'État français semble aujourd'hui avoir le secret ?
S'agissant des attitudes contrastées de l'exécutif sur l'administration du vaccin Astrazeneca à la population, on note celle de Mr Veran s'accrochant,  comme ses prédécesseurs  l'avaient fait en soutien du Médiator, à l'innocuité  du produit, s'opposant aux décisions prises dans 7 pays européens et en Afrique du Sud. 
On note avec amusement teinté de scepticisme et de mépris pour  l'intéressé, que le vaccin est, pour lui, inoffensif donc recommandé malgré quelques «rares??» effets secondaires. 
https://www.francesoir.fr/societe-sante/deces-post-vaccination-le-droit-de-savoir
Mais qu'en revanche, la chloroquine qui, administrée aux bonnes doses en début de maladie, est efficace et sans aucun effet secondaire sur des millions de patients, reste interdite de prescription en France?
S'agissant du Président, qui gère beaucoup mieux que son ministre son risque pénal en se défaussant sur la décision de l'Agence Européenne du médicament, il n'ignore pas, évidemment, que cette agence européenne est aujourd'hui la plus corrompue de toutes, ce que l'on peut comprendre lorsque des dizaines de milliards de profit sont en jeu pour Big Pharma….             
On connaît d'avance la préconisation qui sera faite et qui ne tiendra, évidemment, aucun compte de l'intérêt et de la santé des populations européennes.
Lorsqu'on prend conscience du marigot putride de corruption dans lequel baignent nos institutions européennes et nationales, on ne s'étonne plus qu'un sondage récent révèle qu'Emmanuel Macron inspire principalement de la "colère" (28%), du "dégoût" et  du "désespoir"  (21%), de la honte (18%) aux Français 
https://www.tvlibertes.com/actus/un-sondage-revele-quemmanuel-macron-inspire-principalement-de-la-colere-du-degout-et-du-desespoir-aux-francais 
Rien d'étonnant non plus que des appels argumentés à la résistance civile se multiplient sur la toile:
https://videos.files.wordpress.com/kAglcnp3/appel-a-la-resistance-civile-et-au-reveil-des-consciences_mp4_dvd.mp4
Rien ne vaut, pour conclure, un peu d'humour lié à la situation que nous connaissons:
https://www.youtube.com/watch?v=STPopTOrPVE 
(les Guignols de l'Info) et surtout notre vie d'après (ne pas oublier de mettre le son): 
Par Dominique Delawarde,
général (2s) : ancien chef du bureau Situation-Renseignement-Guerre Électronique de l'État-major Interarmées de Planification Opérationnelle.