Archive for the 'humor' Category
Is there any issue, problem or ideology that does Not affect Lebanon?
هل الصيارفة يساهمون في الأزمة؟ نعم…
هل تجّار البضائع والمحلّات يساهمون في الأزمة؟ نعم…
هل عامل الخوف وغياب الثقة يساهم بالأزمة؟ نعم…
هل من حوّل أمواله إلى الخارج ساهم في الأزمة؟ نعم…
هل من سحبوا أموالهم ووضعوها في منازلهم ساهموا بالأزمة؟ نعم…
هل السياسات المالية هي أصل الأزمة؟ نعم…
هل سياسة الفوائد العالية التي أغرت المودعين وشلّت النموّ كان له دور سلبي على الوضع؟ نعم…
هل أصحاب رؤوس الأموال الكبيرة متورّطون في الأزمة؟ نعم…
هل حاكم مصرف لبنان وأصحاب المصارف يتحمّلون جزء من مسؤولية الأزمة؟ نعم…
هل الهدر في قطاعات الدولة ساهم في تكريس الأزمة؟ نعم…
هل الأحزاب ساهمت بالأزمة؟ نعم…
هل التهريب ساهم بالأزمة؟ نعم…
هل الإعلام ساهم بالأزمة؟ نعم…
هل تصنيف حزب الله كمنظمة إرهابية ساهم بالأزمة؟ نعم…
هل اميركا لها علاقة بالأزمة؟ نعم…
هل الصراع الشيعي السني يساهم بالأزمة؟ نعم…
هل الصراع السعودي الإيراني له انعكاسته علينا وبالتالي يشعّل الأزمة؟ نعم…
هل تدخّلات الدول العربية والغربية يغذّي الأزمة؟ نعم…
هل تقاعص القضاء وتطبيق العدالة يساهم في الأزمة؟ نعم…
هل تغطية رجال الدين للفاسدين ، وتغطية الأحزاب للفاسدين، والإختباء في عباءة الطوائف أزمة؟ نعم…
هل الفاسدين الكبار الذين نعرف أسماءهم جيّدًا يريدون استمرار الأزمة؟ نعم…
هل من مستفيدين من بقاء الازمة؟ نعم…
هل الفساد في المطار والمرفاء والجمارك والكازينو ساهم في الأزمة؟ نعم…
هل معاشات المتقاعدين من موظّفين كبار في الدولة وتعويضاتهم هو أزمة؟ نعم…
هل النظام اللبناني العقيم مسهّل لوجود أزمات؟ نعم…
هل أجارات أبنية الدولة ازمة؟ نعم…
هل الجمعيات الوهمية أزمة؟ نعم…
هل كثافة اليد العاملة الأجنبية أزمة؟ نعم…
هل الفساد في البلديات وخاصة في بلدية بيروت ساهم في الأزمة؟ نعم…
هل عشوائيّة وغوغائيّة الكثيرين ممّا يُسَمّون نفسهم ثوّار ساهم بتأزيم الازمة؟ نعم…
هل تباطؤ المعنيين في إيجاد الحلول يساهم في الأزمة؟ نعم…
هل تهرّب بعض الوزراء السابقين والنواب والرؤساء السابقين عن تحمّل مسؤولياتهم ورّط لبنان في الازمة؟ نعم…
هل شحن النفوس غرائزيًّا وإشعال الشارع يحلّ الأزمة؟ كلّا…
هل تداعيات الحرب السورية شعّب الأزمة؟ نعم…
هل وجود اللاجئين السوريين بحد ذاته هو "أزمة"؟ نعم…
هل إنقسام الشعب اللبناني على بعضه البعض يصعّب عمليّة حل الأزمة؟ نعم…
هل ملف النفط والغاز واستخراجهما له ضلع بالأزمة؟ نعم…
هل فشل كل الحكومات منذ ال 1990 مسؤول عن الأزمة؟ نعم…
هل العداوة مع الكيان الصهيوني ينتج عنها تداعيات تغذّي الأزمة؟ نعم…
هل سلسلة الرتب والرواتب التي أُقرّت ألقت ثقلها على الأزمة؟ نعم…
هل الفساد في مافيا الدواء ومافيا السِلع الرئيسية ومافيا المازوت ومافيا المولّدات الكهربائية يغذّي الأزمة؟ بالطبع…
هل سياسة تعميم الإتهامات ساهمت بتبرئة المجرمين الحقيقيين وبالتالي كبّرت الازمة؟ نعم…
هل الطائف هو أصل الأزمة؟ نعم…
هل الحرب ما زالت في النفوس والطائفية ما زالت معشعشعة في النفوس؟ نعم…
هل يوجد صراع مسيحي مسلم لا يتجرّأ الكثيرون على الإقرار به؟ نعم…
هل يفضّل الكثير من المسيحيين العيش منعزلين عن المجتمع الإسلامي؟ نعم…
هل يريد المسلمون، سنّة او شيعة، بمعظمهم أسلمة لبنان؟ نعم…
هل الطائفية هي أزمة؟ نعم…
هل السلاح خارج إطار الدولة أزمة؟ نعم…
هل الفقر والجهل والتعصّب أزمة؟ نعم…
هل اليأس أزمة؟ بالتأكيد…
هل ساهمنا جميعنا بطريقة ما في تفاعل الأزمة؟ نعم…
هل ممكن حل الأزمة؟ علميًّا نعم…واقعيًّا لا نعرف…!!!
12 Reasons Why You're Still Single In Lebanon
With Valentine's Day right around the corner, we can't help but wonder why we're still single. Is it us? Is it them? Guess we'll never know, but here are some probable reasons:
1. You don't trust easily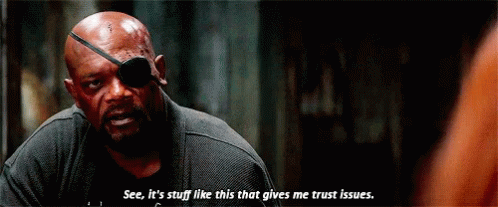 Which makes sense, considering you've been lied to by the same politicians for over 30 years.
2. You also have daddy issues
Courtesy of bay el kel
3. You can't afford to be in a relationship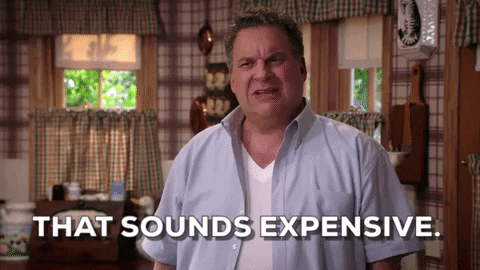 Your cards won't work, you can barely withdraw cash, (restricted by banks for $300 a month, if you have a good account) and everything is 10x more expensive. (Actually, the currency is effectively 30% devalued and prices jumped 40%)
4. You're a commitment phobe
You're terrified of getting attached to someone you'll never marry because weddings are freakishly expensive and banks no longer give out house loans.
5. You just can't get over your EX
And you remember them with every garbage pile you spot on every corner.
6. The love of your life ended up leaving the country for good
And they cut off all contact with you because they don't want anything tying them to their traumatic past in the country..
7. Your Tinder dates have been an epic fail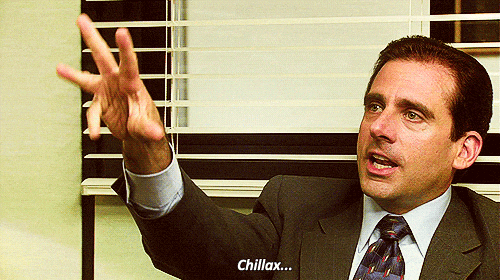 Everyone's trying way too hard. Relax, we're all dollar-deprived.
8. You just can't put your political differences aside
And you refuse to date anyone who doesn't believe that kellon ya3ne kellon. (Admitting that every politician in the last 30 years is a rotten highway robber)
9. Anyone you're interested in lives on the other side of the Ring Bridge
And you never know if you'll see them with all the road closures. (The Ring is the bridge between West and East Beirut during the civil war. Hundreds were targeted by snipers)
10. You thought you met your soulmate, but…
They told you they blame the #thawra (Revolution, upheaval) for the current economic collapse.
11. You refuse to settle for less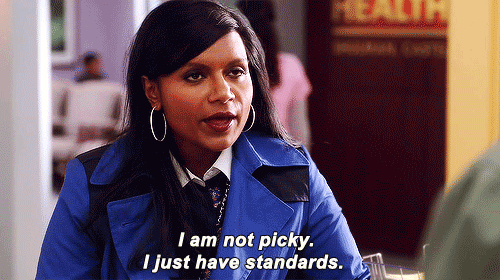 And by less I mean marrying your second cousin, as suggested by your grandmother – bless her soul.
12. The people you fancy have already dated someone you know
Cons of living in a tiny ass country where everyone knows/dates everyone.
Note: Out of sheer laziness in the mind, we love to generalize on everything and everyone.
What the Lebanese have been smiling about their rotten state of affairs?
قليل علينا يلّي عم نعيشو
نحنا وصّلنا حالنا لهون
لمرحلة ما في منّا مهرب
وصّلنا حالنا ننسرق ونضحك لمرحلة كل شخص فينا عندو ناس ورا، عندو ناس تحمي، بفترة معيّنة
وصّلنا لمرحلة نبزق عالبلد يلّي تربّينا في، وبس نهرب منّو ما نصدّق كيف نوصلّو

منشتاق لريحة زبالة يلّي منشمّا اول ما تنزل الطيّارة ومنبتسم
منشتاق نشوف الفساد عالاستقبال ومنبتسم
منشتاق للسرقة يلّي بالسّوق الحرّة بالمطار ومنبتسم

منشتاق ننسرق عينك عينك بسيّارات التكسي ومنبتسم
منشتاق لجورة، للكلام الحلو عالطرقات، للزبالة يلّي عجنب الطّريق وللسيغارة يلّي بتطير من شبّاك لشبّاك ومنبتسم

منشتاق للزمير، لإشارات السّير يلّي ما حدا بيلتزم فيا وحتّى الشرطي واقف وعايش بدني غير دني بس كمان منبتسم
منشتاق نشوف ولاد عم بفزّو عالسّيارة لياخدو ١٠٠٠ ليرة وختياريّة عجنب الطّريق ماكل الدّهر من عمرا وناطرا شفقة ربنا ليرتاحو ومنبتسم

منشتاق نوصل عالبنك يلّي حدّ الجورة بالبناية يلّي بتشتّي عليك مجارير ومنبتسم
منشتاق نسأل وناخد إذن لنسحب مصريّاتنا ومنبتسم
منشتاق نوصل عبيتنا لنسمع اخبار ونشوف السياسيّين عم يكبّو تهم عبعضن وينهشو فينا ومنبتسم

منشتاق للبهدلة ، للتعتير، لقلّة الوعي، للمسخرة، للكذب...
منشتاق لتقطع الكهرباء تنسمع الهيصة بس ترجع تيجي ومنبتسم!

منبتسم لأن انا وانت وصّلنا حالنا لهون وكل انتخابات منرجع منعيد نفس الغلطة بس لنعيش نفس الذّل والابتسامة ما تروح

 منشتاق للمحل يلّي ساكنين في وطريقو للاسف طريق المطار وبالرغم من كل شي عشنا منوصل والدمعة بعيوننا وعيون اهلنا يلّي ما بدّن ياك تفلّ بس بيشترولنا تذكرة الطيّارة من دموع عيونن ليقلولنا فلّو هيك نحنا بدنا لتكونو مرتاحين خلقنا في مش بلد، البلد مزرعة !

بس لحظة، السؤال هوّي ليش بس نختم جواز سفرنا منرجع منشتقلو قبل ما نفل منّو
وبتفل متفاءل انّو بس ترجع تشوف شي غير

وهالمرّة حتّى لو عم نرجع كم خطوة لورا رح يوصل النهار ليخلق لبنان جديد اذا مش كرمالنا عالقليلة كرمال ولادنا.
Lebanon: When 50% are totally poor and the other half totally mindless of the economic state of affairs
I can testify that the vast majority of Lebanese, living in Lebanon, and acting as tolerably wealthy spend most of their time "engineering" their finances. Fake wealth cannot be sustained, no matter what you do to hide your cliff financial status.
They insist on hiring foreign home servants, with all the troubles and headaches of keeping them home,  and taking them to parties to help the other families in serving and washing the plates.
I can testify that only those who inherited lands and properties, and who sold them to float for a while, may hide their precarious financial status.
Many graduate students who managed to locate a job for barely $1,000 are behaving in a mindless manner: buying a new car when the car given by their parents are fine and functional. Insisting on food delivery and spending exorbitant amount on gym facilities and skipping the exercise most of the time…
I can testify that Lebanese, living in Lebanon, abhor to work for a living, as Not fitting to their status.
( منقولة ) وتحية لمن كتبها
اليوم الناس خايفة من الأزمة بس بصراحة وصل فينا البَطَرّ لحالة مش طبيعية..
لما بالبيت في أقل شي ٣ سيارات وخادمة،🚗🚕🚘
ويمكن 5 تلفونات خليوية وثابت ،☎📱📞
وكل ولد غرفه نوم وحمام ، كل واحد بياكل على ذوقه :

واحد بالمطعم والثاني بياكل معلبات والثالث عطول معزوم والطبخة بتنكبّ.😦
ولمّن الأرغيلة صارت سيدة المجالس 😊
ولما الارض ما منزورها الا على مشوايه لحم ,😋

ولمّا الزراعة صارت إهانة والمِهن صارت لغيرنا ، 😕
ولما أعراسنا متل أمراء الممالك : أغلى كوافير وفستان وسيارة وزفّة وضيافة وحفلة بالمطعم
ورحلة على تركيا او فرنسا✈

وبالآخر بيطلّقوا بعد سنة حتى ما يحملوا مسؤولية!!!💯
ولما ما حدى بيحكي مع حدى بالبيت : كل واحد راسه بتلفون،
ولما الجار بيموت بالكاد نعزي فيه، وبالفرح ما منروح الا عل العشاء والسهرة ،
ولما الحليب دسم ما منشربه،
والغمّة تفه،
والمجدرة نياق،
والكشك مش طيب،

والبرغل و الفول ما بيتاكلوا،
و لما الشب بيصير منعنع والبنت ما بتعرف تقلي بيضة!
وليش ما بصير فينا هيك ليش نحنا تهدينا…الآتي أعظم لأن منستاهل

والحلّ نرجع على طبيعة بلادنا وخيراتها والبركة والمونة والمحبة، والمساعدة الاجتماعية،والألفة والعيلة
You scratch one spot and it spreads: Can't please this apartheid theocratic State of Israel
Note: an update from 2010 article. It is a virus: You scratch one spot and it spreads; (Jan. 29, 2010)
It is a virus; a sort of nasty mushroom that spreads al over your skin and inflicts crazy itching.
This itching affected me for over a month.
I finally saw a physician, not a skin specialist, in the town dispensary and she told me that she had witnessed many such cases lately.
The virus is in the air and that is how you are contaminated; many victims experienced lousy moments for many weeks.
The physician prescribed a single pill (costing $8) with effects that last for a week. Got to take another pill for a second week; that was supposed to take care of the mushroom. The physician said that without the pill the itching takes 6 weeks to subside.
In my case and with the pill I should be okay within days: I was healed the next day.
I decided for the second pill to make sure that the mushroom is dead once and for all.  I am not sure: three weeks later and I am itching; not necessarily of mushroom; but what do I know?
Itching is not the main topic of this article: it just gave me a perfect analogy.  The virus is Israel.
If you say Israel is an apartheid State because it subjugates the Palestinian people to a different set of laws of the land than the one applied to the Jews then Israel is upset.
If you say Israel is a theocratic State because it extends citizenship to any Jew who sets foot in Israel then Israel is angry.
Why,  over 600 religious laws that should govern daily life, as applied by the Pharisee during Jesus time, are still valid and harshly controlled.
The secular Jews agree that Israel is back to the Dark Age, but how to convince the US neo-conservative "Christians" that this is so?
If you say that Israel is comfortable with ghetto-like environment because it cordoned off all its frontiers by walls (frontiers that are not yet delimited in its Constitution) then Israel is appalled
If you say Israel is a Sparta State because it believes in military resolution for any contention with any neighboring State then Israel is incensed. Why?
Israel is worse than Sparta: after 3 years of forced military service the citizen has to submit to a month per year in "the reserves" service.
If you say Israel has been committing crimes against humanity since before its inception in 1948, and Gaza is the latest in evidence, then Israel rejects Goldstone's report in all its sections.
If you say Israel has a peculiar kind of "democracy" that was called "apartheid democracy" in South Africa where laws are selectively and not equitably applied on all citizens; or if you say that the kind of democracy applied in Israel is barely a developed version of City-States democracies of Antiquity such as applied in Athens, Tyr,e or Sidon then Israel feels obfuscated.
I you say Israel refuses to grow up and abide by its responsibility as a member of the United Nations and respect UN decisions then Israel is furious: Israel constantly expects the US to cover up illegal activities with the veto power.
If you say the Arab States want peace for returning all the conquered lands in 1967 as proclaimed in 2002 Arab Summit in Beirut then Israel feels resentful and laughs it off.
If you say that Israel is a racist State because the UN declared "Zionism a form of racism" then Israel is up in arms to drop this statement.  Can you believe it?
Israel is investing money to demonstrate that Indians living in the region of Malihabad, (near Lucknow in the Uttar Pradesh), and known as Pathans Afridis are Jews from the tribe of Ephraim that lived in northern Galilee during Jesus time.
The Indian Shahnaz Ali was hired by Israel Institute of Technology to test the DNA of this "tribe" and hopefully extrapolate the results to include the Pashtoun tribes on the borders of Pakistan and Afghanistan.  Is that a form of racism? Since when any religion was based on race?
I did a rough estimate: I figured out that the Phoenicians are over one billion, give or take one standard deviation, and are spread over the five continents!
If you say that Israel is "the vastest psychiatric ward in the world with no treating personnel" then Israel is ready to lambaste the Israeli author as a schizophrenic, leftist, and probably "anti-Semitic" mole.
If you say that Israel is indeed a very, very peace loving State then Israel is infuriated because you are mocking it.  It is a virus.
No matter what you say is non receivable.
Best attitude is to censure your opinions and refrain from mentioning Israel, Jews, Judaism, Hebrew, or the Diaspora.
One term is admissible: Jews were gazed by Nazism and the number better be exact: 6 millions no less and not one over that scientifically reached number.
Repeat: Jews were gazed and not shot, poisoned, killed, trampled, or exterminated in any other form of "final solutions".
Repeat: Exactly 6 millions or the holocaust literature would have to be republished; any number over 6 millions and Germany would be infuriated and Merkel would have to cancel the seventh nuclear submarines, built for free for the State of Israel, at Germans' tax payer expenses; and for what use are these nuclear submarines put in service?  Maybe to support NATO policies?
It is a virus: mushroom or no mushroom you feel itching like crazy and Barack Obama and George Mitchell first of all.
The critical mind of Voltaire could summarize an entire philosophical book into a sentence
I just read a tiny story called "Micromegas" of 15 pages that condensed Voltaire highly critical mind.
In short, two men from far away stellar systems, both at least a mile tall and can live over 10,000 years and are endowed with 3 dozen sensory organs… and still Not satisfied and banned from their huge planet, still worried about the nature of their souls…). They haphazardly landed on earth, after boarding comets and earth arboreal light.
They had to look into a microscope to discover that these insects of humans do exist. The two men are interested in figuring out if these "insects" have soul and how different is their understanding of what is "The soul".
At first, the giants were convinced that earth had no living creatures since they walked it quickly and crossed its shallow oceans without seeing anything that moves.
Actually the giants comprehended French but Not Greek to communicate with these French adventures in the North pole.
The giants discovered that these human insects have vast knowledge in geometry, algebra, and enough adequate instrument to measure their length and the circumference of earth and the distance to the sun…
"Since you know many things of what is external to you, how good are you in knowing what's inside you?"
One French in the boat described the state of human cruelty, of the perpetual wars among the human. Thousands in turbans, under a Sultan who never stepped out of his palace, massacre and burn villages of thousands of soldiers in metal headgear, under another king named Caesar or King and with different religious mythical ideology. And vice versa.
These human Princes are meant to eradicate the human species. Wars that will kill far more humans from famine and diseases for a piece of muddy land. Those barbarous urban oligarchies, who have never knew or seen who is being killed, keep thanking their Gods for their war achievement.
On the definitions of the Soul of a few philosophers of the period, such as Descartes, Leibniz, Locke…
One philosopher mentions Aristotle and his "entelechie", a reason that extends the power to exist as is, and he quotes in Greek the definition, a language he doesn't master, but he has to quote in order to impress.
The Descartes disciple claims that the soul is a pure spirit that is formed in the womb, but the person loses its meaning as he starts attending schools. It is then useless to have a soul if we end up totally ignorant about it, as we go on living. "And what you say about the spirit?" It is Not matter that can be divided and measured and described… "You can describe a few attributes of a matter, but do you know the deepest structure of any matter and the consequences of lacking of it?"
A Malebranche disciple claims that it is God that thinks and do everything for him and he doesn't have to worry about anything. "Then there is no point for your existence".
A disciple of the British Locke said: "I think only at the instigation of my senses. That there are immaterial and intelligent substances, I have no doubts about them. I hardly doubt that it is impossible for God can communicate spirit to material elements, if He wishes it. I contend that there are far more possible events that can occur and which I cannot think about or fathom…"
Among these insects, there was someone wearing a square bonnet (a Jesuit?) who vehemently repeated St. Thomas claim in the "Somme":" Every thing in the sky and on earth were created for the humans". The giants laughed their heart out and had a great moment on hearing this.
The giant from star Sirius decided to write a philosophical book, with as small characters as it was possible for him to reduce, and offered it to the human insects. The scholars at Paris Academy opened the book and discovered it was mostly blank.
Note: I will be reading Zadig by Voltaire and might review this other short story.
What a Robot should and should Not say and how it should behave
Sure, life is complex, and the living is more complex.
And yet, the process is pretty simple.
We go on living with successive binary decisions at each moment: Go/ stay put, yes/no, get up/take a snooze.
Robot Should Not emulate living species behaviors: Robot is Not meant:
1. To procrastinate
2. To say: I quit
3. To say: I feel depressed. Leave me alone
4. To say: I need badly a vacation
5. To start his opinion or any of his activities by pronouncing: "In the name of God… By the will of God, Allah…
6. Your opinion is against the precepts of the multiple Bibles: You are an infidel…
7. To throw a tantrum and ruin the space
However, a well designed Robot should be able to say:
"I'm hearing new words, new technical terms, new slang, the kids are disturbing my knowledge… I definitely need a sabbatical or an update"
"Your algorithm is faulty: the results are against standard humanism values and the consequences are outrageously exorbitant on human lives and standard of living"
Your algorithm is faulty: it is biased on genders, colors, living standards, neighborhoods.