Archive for the 'humor' Category
Can you teach a computer to be funny?
The reverse is already more than funny
Note: Good humor requires vast general knowledge: A rare ingredient. Hard to accumulate a vast data-base for categorizing humor and performing statistical analysis
Nov 2, 2017 / Kevin Litman-Navarro
Here's one example of a machine-generated joke: "Why did the chicken cross the road? To see the punchline."
Learn about the work that scientists are doing to make AI more LOL.
When it comes to predicting advances in AI, the popular imagination tends to fixate on the most dystopian scenarios: as in, If our machines get so smart, someday they'll rise up against humanity and take over the world.
But what if all our machines wanted to do was crack some jokes?
That is the dream of computational humorists — machine learning researchers dedicated to creating funny computers.
One such enthusiast is Vinith Misra (TED@IBM Talk: Machines need an algorithm for humor: Here's what it looks like), a data scientist at Netflix (and consultant to HBO's Silicon Valley) who wants to see a bit more whimsy in technology.
While there's intrinsic value in cracking the code for humor, this research also holds practical importance.
As machines occupy larger and larger chunks of our lives, Misra sees a need to imbue circuitry with personality. We've all experienced the frustration caused by a dropped phone call or a crashed program.
Your computer isn't a sympathetic audience during these trials and tribulations; at times like these, levity can go a long way in improving our relationship with technology.
So, how do you program a computer for laughs? "Humor is one of the most non-computational things," Misra says. In other words, there's no formula for funny-ness.
While you can learn how to bake a cake or build a chair from a set of instructions, there's no recipe for crafting a great joke. But if we want to imbue our machines with wit, we need to find some kind of a recipe; after all, computers are unflinching rule-followers. This is the great quagmire of computational humor.
To do this, you have to pick apart what makes a particular joke funny. (Like in linguistic?)
Then you need to turn your ideas into rules and codify them into algorithms. However, humor is kind of like pornography … you know it when you see it. (Humor is Not just words: it is gestures, silences, faces, postures, vast general knowledge…)
A joke told by British comedian Lee Dawson exemplifies the difficulties of deconstructing jokes, according to Misra. It goes: "My mother-in-law fell down a wishing well the other day. I was surprised — I had no idea that they worked!" 
It's not so easy to pick out why this joke works (and some mothers-in-law would argue it does not work at all). For starters, there's a certain amount of societal context that goes with understanding why a mother-in-law going down a well is funny. (Now, what's a wishing well?)
Does this mean that creating a joke-telling computer would require the uploading and analyzing of an entire culture's worth of knowledge and experience?
Some researchers have been experimenting with a different approach.
Abhinav Moudgil, a graduate student at the International Institute for Information Technology in Hyderabad, India, works primarily in the field of computer vision but explores his interest in computational humor in his spare time.
Moudgil has been working with a recurrent neural network, a popular type of statistical model. The distinction between neural networks and older, rule-based models could be compared to the difference between showing and telling.
With rule-based algorithms, most of the legwork is done by the coders; they put in a great deal of labor and energy up-front, writing specific directions for the program that tells it what to do. The system is highly constrained, and it produces a set of similarly structured jokes. The results are decent but closer to what kids — not adults — might find hilarious.
Here are two examples:
"What is the difference between a mute glove and a silent cat? One is a cute mitten and the other is a mute kitten."
"What do you call a strange market? A bizarre bazaar."
With neural networks, data does the heavy lifting; you can show a program what to generate by feeding it a data-set of hundreds of thousands of examples. The network picks out patterns and emulates them when it generates text. (This is the same way computers "learn" how to recognize particular images.)
Of course, neural networks don't see like humans do. Networks analyze data inputs, whether pictures or text, as strings of numbers, and comb through these strings to detect patterns. The number of times your network analyzes the dataset — called iterations — is incredibly important: too few iterations, and the network won't pick up enough patterns; too many, and the network will pick out superfluous patterns.
For instance, if you want your network to recognize flamingos but you made it iterate on a set of flamingo pictures for too long, it would probably get better at recognizing that particular set of pictures rather than flamingos in general.
Moudgil created a dataset of 231,657 short jokes culled from the far corners of the Internet.
He fed it to his network, which analyzed the jokes letter by letter. Because the network operates on a character level, it didn't analyze the wordplay of the jokes; instead, it picked up on the probabilities of certain letters appearing after other letters and then generated jokes along similar lines.
So, because many of the jokes in the training set were in the form "What do you call…" or "Why did the…", the letter "w" had a high probability of being followed by "h", the letter pair "wh" had high probabilities of being followed by "y" or "a," and the letter sequence "wha" was almost certainly followed by "t."
His network generated a lot of jokes — some terrible, some awful and some okay. Here's a sample:
"I think hard work is the reason they hate me."
"Why can't Dracula be true? Because there are too many cheetahs."
"Why did the cowboy buy the frog? Because he didn't have any brains."
"Why did the chicken cross the road? To see the punchline."
Some read more like Zen koans than jokes. 
That's because Moudgil trained his network with many different kinds of humor. While his efforts won't get him a comedy writing gig, he considers them to be promising. He plans to continue his work, and he's also made his dataset public to encourage others to experiment as well.
He wants the machine learning community to know that, he says, "a neural net is a way to do humor research."
On his next project, Moudgil will try to eliminate nonsensical results by training the network on a large set of English sentences before he trains it on a joke dataset. That way, the network will have integrated grammar into its joke construction and should generate much less gibberish.
Other efforts have focused on replicating a particular comedian's style. He Ren and Quan Yang of Stanford University trained a neural network to imitate the humor of Conan O'Brien.
Their model generated these one-liners:
"Apple is teaming up with Playboy in the self-driving office."
"New research finds that Osama Bin Laden was arrested for President on a Southwest Airlines flight."
Yes, the results read a bit more like drunk Conan than real Conan. Ren and Yang estimate only 12% of the jokes were funny (based on human ratings), and some of the funny jokes only generated laughs because they were so nonsensical.
These efforts show there's clearly a lot of work to be done before researchers can say they've successfully engineered humor.
"They're an effective illustration of the state of computational humor today, which is both promising in the long term and discouraging in the short term," says Misra.
Yet if we ever want to build AI that simulates human-style intelligence, we'll need to figure out how to code for funny. And when we finally do, this could turn our human fears of a machine uprising into something we can all laugh about.
ABOUT THE AUTHOR
Kevin Litman-Navarro is a freelance writer; his work has appeared in JSTOR Daily, Atlas Obscura, and the Los Angeles Review of Books.
A few stories of regret?
There was a French girl student in my class of Physics/Chemistry at the university. We spent 2 years in that program and I don't recall I have ever talked to her.
She was slim, slightly red-headed, hair cut a la garcon, rather flat-chested and elegant in her sober attire and wore the same flat shoes. I think she was pretty. It would have taken a forceful determination from any girl then to take the initiative and lead me to utter a few sentences.
Another regret. She occasionally paid her grandmother visits, from the other part of the continent. I occasionally wrote her letters in the name of her mentally handicapped grand mother.
One of the letter included a convoluted sentence that she picked up as a confession of love. And it was.
A couple of weeks later she showed up. She went jogging and rubbed her feet with lotion. She then asked me to go for a walk. She wanted a verbal confirmation.
I was in a rot with my PhD dissertation and lacked the spirit for such kinds of conversation. I couldn't master enough craziness to blurt out: " I find you a lovely, natural and compassionate woman. Take me with you…"
I didn't see her again: I moved out to another old lady house whose son wanted someone to live with.
Another regret. It was winter of 1976. A Friday, and about 8:30 pm.  Alone, I am to watch a foreign movie, shown by the University Film Club at the Microbiology department.
She showed up with her girlfriend. She is blonde, blue/green eyed, not tall, not skinny.For my candid eyes, just the perfect beauty. I cowered. I should have made haste, join her, and say: "Fair lady, have a good look at my face.
A couple of days later, returning from the library at midnight, I saw her "studying" with my roommate. I had to piss badly and as I emerged, she was gone.
Another regret: When I first saw her I was mesmerized. She was wearing boots and a white shirt and looked gorgeous and stunning. I had to meet her in West Hollywood to convey her sister salutation who had a Lebanese boyfriend. She kept asking me about my friend, as if I was a mere messenger. She never knew that she made me walk on air the entire encounter
Note 1: I barely recollect a regret Not involving a beautiful girl whom I failed to engage with. The first lesson in classrooms for adolescent of both sex should be "how to engage a girl you think you like" and save a lifetime of accumulated regrets.
Note 2: You may read a detailed account of these regrets and much more in my category Auto-biography
12 Facebook reactions we Arabs desperately need
POSTED ON: JUL 18, 2017
By: Rayana Khalaf. Source: Stepfeed
Last year, Facebook introduced these reactions to the traditional 'like' button
Since then, the social media platform has offered some additional options on certain occasions, such as the flower button for Mothers' Day and the rainbow button for LGBTQ+ pride.
But, being the overly-expressive people that we are, the available reactions are just not enough for us Arabs.
Mark Zuckerberg, take note! Here are 12 reactions Arabs would love to have:
1. When you want to compliment someone without setting off the evil eye
2. When things just don't add up (What is the relation with that?)
3. When you can't help but leave a sarcastic comment (Are you serious?)
4. When someone is getting on your nerves (an Ass)
5. When social media responsibilities get too demanding during wedding season (Bless your event)
6. When 'zarghoutas' are in order
7. When your mom sees a '3ayb' picture of you (You'll see what I'll do to you later on for acting shameless)
8. When you just don't care anymore (my ass your opinion)
9. When 'WTF' is not enough
10. When you love someone to death (bury me)
11. When someone shares a sexist post (May earth swallow me)
12. When it's time to celebrate the Arab way
Do you TED Talk in sleep? Cartoons
Hilarious! check these out…some of them are spot on!
Do You TED Talk in Your Sleep?
Laughs Worth Spreading a collection of cartoons compiled from the Internet by Dave NB: all found via Google Image Search July 2017.
Designer Philippe Starck — with no pretty slides to show — spends 18 minutes reaching for the very roots of the question "Why design?" Listen carefully for one perfect mantra for all of us, genius or not.
Philippe Starck. Designer. Designs deluxe objects and posh condos and hotels around the world. Always witty and engaged, he takes special delight in rethinking everyday objects. Full bio
Filmed March 2007
You will understand nothing with my type of English. It's good for you because you can have a break after all these fantastic people. I must tell you I am like that, not very comfortable, because usually, in life, I think my job is absolutely useless.
I mean, I feel useless. Now after Carolyn, and all the other guys, I feel like shit. And definitively, I don't know why I am here, but — you know the nightmare you can have, like you are an impostor, you arrive at the opera, and they push you, "You must sing!" I don't know. (Laughter)
1:06 So, because I have nothing to show, nothing to say, we shall try to speak about something else. We can start, if you want, by understanding — it's just to start, it's not interesting, but — how I work.
When somebody comes to me and ask for what I am known for, I mean, yes, lemon squeezer, toilet brush, toothpick, beautiful toilet seats, and why not — a toothbrush? I don't try to design the toothbrush. I don't try to say, "Oh, that will be a beautiful object," or something like that. That doesn't interest me.
there is different types of design.
The one, we can call it the cynical design, that means the design invented by Raymond Loewy in the '50s, who said, what is ugly is a bad sale, la laideur se vend mal, which is terrible. It means the design must be just the weapon for marketing, for producer to make product more sexy, like that, they sell more: it's shit, it's obsolete, it's ridiculous. I call that the cynical design. (In that period products had quality and durability) 
there is the narcissistic design: it's a fantastic designer who designs only for other fantastic designers. (Laughter)
And, there is people like me, who try to deserve to exist, and who are so ashamed to make this useless job, who try to do it in another way, and they try, I try, to not make the object (Not) for the object but for the result, for the profit for the human being, the person who will use it.
If we take the toothbrush — I don't think about the toothbrush. I think, "What will be the effect of the brush in the mouth?" And to understand what will be the effect of the toothbrush in the mouth, I must imagine: Who owns this mouth? What is the life of the owner of this mouth? In what society [does] this guy live? What civilization creates this society? What animal species creates this civilization? When I arrive — and I take one minute, I am not so intelligent — when I arrive at the level of animal species, that becomes real interesting.
 I have strictly no power to change anything. But when I come back, I can understand why I shall not do it, because today to not do it, it's more positive than do it, or how I shall do it.
But to come back, where I am at the animal species, there is things to see, there is the big challenge. The big challenge in front of us. Because there is not a human production which exists outside of what I call "the big image."
The big image is our story, our poetry, our romanticism. Our poetry is our mutation, our life. We must remember, and we can see that in any book of my son of 10 years old, that life appears four billion years ago, around — four billion point two?
 I'm a designer, that's all, of Christmas gifts. And before, there was this soup, called "soupe primordiale," this first soup — bloop bloop bloop — sort of dirty mud, no life, nothing. So then — pshoo-shoo — lightning — pshoo — arrive — pshoo-shoo — makes life — bloop bloop — and that dies.
Some million years after — pshoo-shoo, bloop-bloop — ah, wake up! At the end, finally, that succeeds, and life appears. We were so stupid. The most stupid bacteria. Even, I think, we copy our way to reproduce, you know what I mean, and something of — oh no, forget it.
After, we become a fish; after, we become a frog; after, we become a monkey; after, we become what we are today: a super-monkey, and the fun is, the super-monkey we are today, is at half of the story.
Can you imagine? From that stupid bacteria to us, with a microphone, with a computer, with an iPod: four billion years. And we know, and especially Carolyn knows, that when the sun will implode, the earth will burn, explode, I don't know what, and this is scheduled in four billion years? Yes, she said, something like that.
OK, that means we are at half of the story. Fantastic! It's a beauty! Can you imagine? It's very symbolic. Because the bacteria we was had no idea of what we are today. And today, we have no idea of what we shall be in four billion years. And this territory is fantastic.
That is our poetry. That is our beautiful story. It's our romanticism. Mu-ta-tion.
We are mutants. And if we don't deeply understand, if we don't integrate that we are mutants, we completely miss the story.
Because every generation thinks we are the final one. We have a way to look at Earth like that, you know, "I am the man. The final man. You know, we mutate during four billion years before, but now, because it's me, we stop. Fin. (Laughter) For the end, for the eternity, it is one with a red jacket." Something like that. I am not sure of that. (Laughter) Because that is our intelligence of mutation and things like that. There is so many things to do; it's so fresh.
And here is something: nobody is obliged to be a genius, but everybody is obliged to participate.
And to participate, for a mutant, there is a minimum of exercise, a minimum of sport. We can say that. The first, if you want — there is so many — but one which is very easy to do, is the duty of vision. I can explain you. I shall try. If you walk like that, it's OK, it's OK, you can walk, but perhaps, because you walk with the eyes like that, you will not see, oh, there is a hole. And you will fall, and you will die. Dangerous.
8:46 That's why, perhaps, you will try to have this angle of vision. OK, I can see, if I found something, up, up, and they continue, up up up. I raise the angle of vision, but it's still very — selfish, selfish, egoiste — yes, selfish. You, you survive. It's OK.
If you raise the level of your eyes a little more you go, "I see you, oh my God you are here, how are you, I can help you, I can design for you a new toothbrush, new toilet brush," something like that.
I live in society; I live in community. It's OK. You start to be in the territory of intelligence, we can say. From this level, the more you can raise this angle of view, the more you will be important for the society. The more you will rise, the more you will be important for the civilization. The more you will rise, to see far and high, like that, the more you will be important for the story of our mutation.
That means intelligent people are in this angle. That is intelligence. From this to here, it's genius. Ptolemy, Eratosthenes, Einstein, things like that. Nobody's obliged to be a genius. It's better, but nobody.
Take care, in this training, to be a good mutant. There is some danger, there is some trap.
One trap: the vertical. Because at the vertical of us, if you look like that, "Ah! my God, there is God. Ah! God!" God is a trap. God is the answer when we don't know the answer. That means, when your brain is not big enough, when you don't understand, you go, "Ah, it's God, it's God." That's ridiculous. That's why — jump, like that? No, don't jump. Come back. Because, after, there is another trap. If you look like that, you look to the past, or you look inside if you are very flexible, inside yourself. It's called schizophrenia, and you are dead also.
That's why every morning, now, because you are a good mutant, you will raise your angle of view. Out, more of the horizontal. You are an intelligence. Never forget — like that, like that. It's very, very, very important. What, what else we can say about that? Why do that? It's because we — if we look from far, we see our line of evolution.
This line of evolution is clearly positive. From far, this line looks very smooth, like that. But if you take a lens, like that, this line is ack, ack, ack, ack, ack. Like that. It's made of light and shadow. We can say light is civilization, shadow is barbaria. And it's very important to know where we are. Because some cycle, there is a spot in the cycle, and you have not the same duty in the different parts of the cycle.
That means, we can imagine — I don't say it was fantastic, but in the '80s, there was not too much war, like that, it was — we can imagine that the civilization can become civilized. In this case, people like me are acceptable.
We can say, "It's luxurious time." We have time to think, we have time to speak about art and things like that. It's OK. We are in the light. But sometimes, like today, we fall, we fall so fast, so fast to shadow, we fall so fast to barbaria.
With many face of barbaria. Because it's not, the barbaria we have today, it's perhaps not the barbaria we think.
There is different type of barbaria. That's why we must adapt. That means, when barbaria is back, forget the beautiful chairs, forget the beautiful hotel, forget design, even — I'm sorry to say — forget art. Forget all that. There is priority; there is urgency. You must go back to politics, you must go back to radicalization, I'm sorry if that's not very English. You must go back to fight, to battle.
That's why today I'm so ashamed to make this job. That's why I am here, to try to do it the best possible.
But I know that even I do it the best possible — that's why I'm the best — it's nothing. Because it's not the right time. That's why I say that. I say that, because, I repeat, nothing exist if it's not in the good reason, the reason of our beautiful dream, of this civilization.
And because we must all work to finish this story. Because the scenario of this civilization — about love, progress, and things like that — it's OK, but there is so many different, other scenarios of other civilizations.
This scenario, of this civilization, was about becoming powerful, intelligent, like this idea we have invented, this concept of God. We are God now. We are. It's almost done. We have just to finish the story. That is very, very important. And when you don't understand really what's happened, you cannot go and fight and work and build and things like that. You go to the future back, back, back, back, like that. And you can fall, and it's very dangerous. No, you must really understand that.
15:39 Because we have almost finished, I'll repeat this story. And the beauty of this, in perhaps 50 years, 60 years, we can finish completely this civilization, and offer to our children the possibility to invent a new story, a new poetry, a new romanticism.
With billions of people who have been born, worked, lived and died before us, these people who have worked so much, we have now bring beautiful things, beautiful gifts, we know so many things. We can say to our children, OK, done, that was our story. That passed.
Now you have a duty: invent a new story. Invent a new poetry. The only rule is, we have not to have any idea about the next story. We give you white pages. Invent. We give you the best tools, the best tools, and now, do it. That's why I continue to work, even if it's for toilet brush.
Designer Philippe Starck — with no pretty slides to show — spends 18 minutes reaching for the very roots of the question "Why design?" Listen carefully for one perfect mantra for all of us, genius or not.
Damned lies and statistics?
Sebastian Wernicke turns the tools of statistical analysis on TEDTalks, to come up with a metric for creating "the optimum TEDTalk" based on user ratings. How do you rate it? "Jaw-dropping"? "Unconvincing"? Or just plain "Funny"?
Sebastian Wernicke. Data scientist
After making a splash in the field of bioinformatics, Sebastian Wernicke moved on to the corporate sphere, where he motivates and manages multidimensional projects.
Full bio
Filmed in Feb 2010
If you go on the TED website, you can currently find there over a full week of TEDTalk videos, over 1.3 million words of transcripts and millions of user ratings.
And that's a huge amount of data. And it got me wondering: If you took all this data and put it through statistical analysis, could you reverse engineer a TEDTalk?
Could you create the ultimate TEDTalk? (Laughter) (Applause) And also, could you create the worst possible TEDTalk that they would still let you get away with?
0:49 To find this out, I looked at three things:
I looked at the topic that you should choose,
I looked at how you should deliver it and the visuals onstage.
Now, with the topic: There's a whole range of topics you can choose, but you should choose wisely, because your topic strongly correlates with how users will react to your talk.
to make this more concrete, let's look at the list of top 10 words that statistically stick out in the most favorite TEDTalks and in the least favorite TEDTalks. So if you came here to talk about how French coffee will spread happiness in our brains, that's a go. (Laughter) (Applause) Whereas, if you wanted to talk about your project involving oxygen, girls, aircraft — actually, I would like to hear that talk, (Laughter) but statistics say it's not so good.
If you generalize this, the most favorite TEDTalks are those that feature topics we can connect with, both easily and deeply, such as happiness, our own body, food, emotions. And the more technical topics, such as architecture, materials and, strangely enough, men, those are not good topics to talk about.
How should you deliver your talk?
TED is famous for keeping a very sharp eye on the clock, so they're going to hate me for revealing this, because, actually, you should talk as long as they will let you. (Laughter) Because the most favorite TEDTalks are, on average, over 50% longer than the least favorite ones.
And this holds true for all ranking lists on TED.com except if you want to have a talk that's beautiful, inspiring or funny. Then, you should be brief. (Laughter) But other than that, talk until they drag you off the stage.
While you're pushing the clock, there's a few rules to obey. I found these rules out by comparing the statistics of four-word phrases that appear more often in the most favorite TEDTalks as opposed to the least favorite TEDTalks.
I'll give you 3 examples. First of all, I must, as a speaker, provide a service to the audience and talk about what I will give you, instead of saying what I can't have.
Secondly, it's imperative that you do not cite The New York Times. (Laughter) And
finally, it's okay for the speaker — that's the good news — to fake intellectual capacity. If I don't understand something, I can just say, "etc., etc." You'll all stay with me. It's perfectly fine. (Applause)
 let's go to the visuals. The most obvious visual thing on stage is the speaker.
And analysis shows if you want to be among the most favorite TED speakers, you should let your hair grow a little bit longer than average, make sure you wear your glasses and be slightly more dressed-up than the average TED speaker.
Slides are okay, though you might consider going for props. And now the most important thing, that is the mood onstage. Color plays a very important role.
Color closely correlates with the ratings that talks get on the website. (Applause) For example, fascinating talks contain a statistically high amount of exactly this blue color, (Laughter) much more than the average TEDTalk.
Ingenious TEDTalks, much more this green color, etc., et. (Laughter) (Applause) Now, personally, I think I'm not the first one who has done this analysis, but I'll leave this to your good judgment.
it's time to put it all together and design the ultimate TEDTalk.
Now, since this is TEDActive, and I learned from my analysis that I should actually give you something, I will not impose the ultimate or worst TEDTalk on you, but rather give you a tool to create your own. And I call this tool the TEDPad. (Laughter)
And the TEDPad is a matrix of 100 specifically selected, highly curated sentences that you can easily piece together to get your own TEDTalk.
You only have to make one decision, and that is: Are you going to use the white version for very good TEDTalks, about creativity, human genius? Or are you going to go with a black version, which will allow you to create really bad TEDTalks, mostly about blogs, politics and stuff? So, download it and have fun with it.
I hope you enjoy the session. I hope you enjoy designing your own ultimate and worst possible TEDTalks. And I hope some of you will be inspired for next year to create this, which I really want to see.
25 Truths Everyone Raised By Lebanese Parents Will Understand
Beirut.com, April 9, 2017
Growing up Lebanese: it's quite an adventure.
1. You know how dangerous it is to walk on freshly mopped floors.
2. You know better than to tell your dad "ma khassak" (it is none of your business)
3. It's guaranteed that if you're going somewhere, you'll be taking ekhtak/khayyak with you. (Have to be accompanied by a sister or a brother)
4. It's not your dad who's wrong, it's the brand new DVD player that "doesn't work properly".
5. You were forced to take a jacket with you everywhere, even in sunny 30-degree weather.
6. That feeling of true happiness when your dad tells you to take money from his pocket.
7. This:
Having Lebanese parents really helped strengthen my negotiating skills. If I ask to go out it's gotta be in the form of a business meeting

— Seline. (@SelineDelilah) April 6, 2017

8. Smoking is the worst thing you could do, but both your parents smoke.
9. Granted you have pictures of yourself smoking a cigarette as an infant.
10. The 20 questions you get bombarded with every time you want to leave the house.
11. Running away when you get a phone jammed in your face so you can talk to your 3amto (aunt) from the day3a.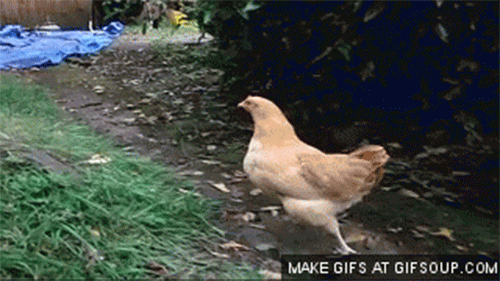 12. To your face: you're the worst kid. Behind your back: you're a straight-A angel.
13. You're not really sick unless you have a 40-degree fever and/or are hospitalized.
14. You get screamed at for walking barefoot. During winter it's too cold, and during summer it's too dirty.
15. 7Up and Panadol are guaranteed cures to every illness under the sun.
"mama I'm sick"

"habibi drink this medicine" #growinguparab #growingupmuslim pic.twitter.com/hivJclB4lp

— #13ReasonsWhy (@Loving13RW) August 15, 2015
16. Your parents buy fruits by the ton. Oh you want strawberries?Here's a field.
17. This reality:
18. The waynik/waynak (hey you) text is guaranteed to send shivers down your spine.
19. Slippers are not just footwear, they double as weaponry.
20. You don't know true fear until your mom finds out you ate out while she spent all day making mloukhiyye.
21. Your mom has one set of gold encrusted tea cups reserved for guests.
22. Ice cream during winter is a huge no-no.
23. Leaving your hair wet after a shower is a sure way to get pneumonia.
24. Fucidine on everything and anything.
25. And this is how you knew shit was about to hit the fan
#GrowingUpArab means that if u get this from your parents infront of guests, youre getting an asswhooping. pic.twitter.com/lh9zrBztn1

— Michael (@Saikalii) August 3, 2015