Archive for the 'politics/finance Today' Category
State of Lebanon: (Part 2)
Posted on December 24, 2008
Mind you this essay was posted in 2008. Read the footnotes for current development   
Under the leadership of Hezbollah, the Shias in the south and the Bekaa Valley are basically the main religious caste shouldering the heavy burden of defending Lebanon from the frequent aggressions of Israel. 
Without the Shiaa, south Lebanon would have long been swallowed by Israel and Lebanon divided and scraped from the number of independent States. 
It is the Shiaa who forced Israel to withdraw unconditionally from the south in May 24, 2000.  It is the Shiaa who foiled the strategy of Israel of reconquering the south of Lebanon in July 2006 and installing a Pax Americana in the Greater Middle East.  
Hezbollah split from the main "Amal" Shia movement around 1983 and adopted an ideology tightly linked to the Khomeini hardliners in Iran and is made responsible for the suicide attacks against the US and French headquarters in Beirut. 
Hezbollah was the only resistance movement allowed by Syria to operate against Israel's occupation in the south of Lebanon since 1991, when the US Administration permitted Syria mandate over Lebanon for over 15 years. 
Syria had prohibited all the other Lebanese nationalistic and progressive parties to resume their liberation resistance during its occupation of Lebanon. 
After the assassination of Rafic Hariri PM in 2005 and the withdrawal of the Syrian troops from Lebanon we have been experiencing a serious void in the legitimacy of the current government. 
The entente between the Tayyar political party of Michel Aoun (Free Patriotic Movement for Reform and Change) and Hezbollah has allayed the perception that schemes for a recurring civil war in under planning. 
The patient non-violence strategy of Hezbollah in internal affair,s in the conduct of non-cooperation activities of the civil war militia/mafia "leaders" against an unjust and usurping government, has permitted the Lebanese population to gain the assurance and relief that another civil war is not feasible.  
This Seniora PM government and its allies have been plundering the public treasury for the past three years (and Not registering the $11 billions in financial aid and grants from the Gulf Emirates in the ministry of finance) and for the last 15 years under Rafic Hariri.
This continuous regime has been spreading poverty and deepening the indebtedness and ineptness of Lebanon, with the explicit support of the Bush administration, under the guise of empty rhetoric of democracy, security and independence from Syria's indirect involvement in Lebanon.
Consequently, the Shiaa have proven to be the legitimate sons of an independent Lebanon and have paid the prices of martyrdom, suffering, sacrifice and pain in order to be the guarantor for the emergence of a Nation against all odds. 
It is the sacrifices of the Shia sect and their patience to suffer for the benefit of all Lebanese that is providing them with the leverage of flexibility, intent to change, learn from experience and improve.  The successive unilateral withdrawals of Israel from Lebanon since 1982 without any preconditions have given the Lebanese citizen grounds to standing tall. 
Our main problem is that the International requirements of Lebanon and our local politics are at odds.  The USA, Europe and Saudi Arabia would like to settle the Palestinian refugees as Lebanese citizens with full rights and thus avoiding the corny problem of their legitimate rights to be repatriated to Israel as stated in the UN resolution of 194. 
The Monarchy in Saudi Kingdom has been viewing the Palestinian question as a major liability since the extremist party of Hamas has taken power in Gaza: supposedly, Saudi kingdom is exhausted of paying the bills every time Israel destroys the infra-structure of Lebanon and covering some of the expenses of the Palestinian refugees and would like an end to this conflict that is hampering the internal stability of the Wahhabi Saudi regime.
Israel pre-emptive six invasions of Lebanon and its genocide tactics against the Palestinians are done at the urging of the USA 
The two main local movements of the Future Party and Hezbollah are more than content for this unconstitutional political dilemma which suits their short-term interests. 
The Future is satisfied with its dominance among the Sunni sect in Beirut and the North and thus, giving the Palestinian refugees citizenship might create an unknown variable that could disrupt the majority of the Sunni allegiance to the Al Moustakbal. 
Consequently, the Hariri clan cannot disobey the Saudi orders but it cannot shoot itself in the foot. 
Externally, the Hariri clan is pro Saudi but in reality it is very cozy with the Syrian position on the Palestinian refugee status as its strongest card during the negotiations with the USA and afterward. 
The unstable constitutional political system in Lebanon may delay indefinitely any serious pressures from Saudi Arabia and the USA to resolving the Palestinian refugees' question. 
Hezbollah is weary of having to deal with a constitutional government and negotiate returning its arms to the Lebanese army.  Thus, the two main parties in Lebanon are supporting each other pragmatically and just playing the game of opposing forces.
The US of Bush Jr. has decided after the fiasco of the July war in 2006 that no more investment in time on Lebanon is appropriate at this junction.  We have to wait for a new US administration to decide whether it is willing to re-open the file of the Near East problems.
The allies to the two main parties are side shows: they know it and they cannot change camps with the deep mistrust for the other side pledges and dependent policies to foreign powers. 
Thanks to the vehement rhetoric against Syria or its allies in Lebanon by Walid Jumblatt and Samir Geagea, the Future party has been able to give the impression that it is against the Syrian regime while practically it agrees with the Syrian positions and would like to keep the present status quo in Lebanon's political system of the Taef Constitutional amendments.  
General Michel Aoun has realized that he has been taken by the sweet tender offers of Hezbollah but he cannot shift allegiance or form a third alliance since non resolution of the situation is the name of the game until further agreement among the main Arab states and the main superpowers.
Recently, General Aoun has demonstrated his independence by visiting Syria for 5 days amid a popular welcome to re-establish entente between the two people, if not the regimes.
So far, the polemics among the government's allies and the opposition political parties are not shy of harboring sectarian allegiances in their charged speeches but somehow they failed to discuss the actual caste, or closed religious system in our social structure, which is the fundamental problem toward a modern state of governance.
I do not believe that any fair and representative electoral law is of utility unless the basic caste system is recognized as a sin and altered accordingly to represent an alternative for the citizen joining a united and free status under one State. 
The first step is to institute a voluntary State marriage law and letting the situation unfold into a more liberal understanding of the need of the people. 
The road is very long and arduous before the beginning of a semblance of trust among the Lebanese is established.  However, I feel that the Shia under the leadership of a wise and disciplined Hezbollah and their corresponding Christian Free Patriotic movement are leading the way for a semi-autonomous Lebanon, at least in its internal restructuring. 
I believe that the necessities of survival would loosen up many stiff ideological and caste roadblocks toward a reformed political system and the institution of a governing body that abide in integrity, accountability and justice for all.
It is a fact that extremist Sunni "salafist" ideology is gaining quickly in all the Arab and Muslim World, out of desperation and the widespread illiteracy and lack of job openings. (See note 3).  Maybe our mix of all kinds of sects might be a rampart to our moderate liberal tendencies.
The spirit of Statehood is coming from an unforeseen quarter; mainly the Shia caste freshly arriving in the social and political scene around 1970. 
This disinherited caste was already a majority when the civil war of 1975 broke out and it suffered from the total ignorance of the central government for infrastructure and social services and had also to suffer the humiliation and atrocities of frequent Israeli air raids and land attacks and bombing of their villages under the disguise of dislodging the Palestinian guerillas.  
The Shia caste is opening up to almost all sects and managed to ally with large sections of many other castes.  This extending arm might be considered as necessary out of the realization that they are a majority in Lebanon and a real minority in the neighboring States of Syria, Jordan, and Egypt.
This necessity is a blessing to Lebanon because the main major caste is encouraging unity against foreign invaders. 
In the event that Hezbollah maintains its strength then it can be forecasted that the economic strategy of Lebanon will shift from tourism and third sector (the Hariri's clan strategy) into more emphasis on agriculture and small and medium industries, many of it geared toward guerilla warfare. 
This is how the future looks like to me if no overall peace treaty with Israel is realized any time soon.
I used the term "Statehood" for Lebanon in a general sense to convey that a form of unity is developing in the conscious of the Lebanese but this notion of Nation is far from appropriate to Lebanon, simply because experiences since independence could not provide any evidence to a unified people under legitimate and responsible central governments. 
Lebanon is fundamentally an amalgamation of castes that enjoy self-autonomy.  I still believe that the Syrians, Lebanese, Palestinians, and Jordanians naturally form a One Nation and One people and they should generate a common market with separate recognized States.
I am convinced the Taef Constitution was meant to have total entente among the various main three religious castes in Lebanon before starting to elect a new president to the Republic.
The entente should involve everything from election law, to the constitution of the government and other priorities.  This fact translates into agreement among the main "Arab" States and the main superpowers on how Lebanon should be governed during six years. 
Unless the Lebanese leaders and political parties get together to review the Taef Constitution and be willing to pay the price of deciding to have a mind of their own, then Lebanon is de facto under the UN protectorate.
Note 1: the current Dawha agreement translated the spirit of Taef in its temporary execution until the Parliamentary election takes place.
Note 2:  The Future movement of the Hariri clan (Saad Hariri is a Saudi citizen) is practically pro-Syrian but it cannot overtly open up to the Syrian regime as long as Saudi Kingdom is not currently in good term with President Bashar Assad.
Note 3:  The Sunni "salafist" movement expressed its strong arm tendencies in the Palestinian camp of Nahr Al Bared.The Lebanese army managed to destroyed the camp after 6 months of arduous battles, along with the extremist Sunni group and the ramifications are not over in our internal strife.
Note 4:  The social/political structure is held by 19 recognized religious castes or columns that grow at different paces in demography.  Thus, the top of our Temple must be very flexible and changeable when foreign powers decide to destabilize the tacit agreement among the caste political feudal leaders.
Notes 5: In 2020, the State of Lebanon is totally bankrupt, politically, financially and economically. There is no light at the end of the tunnel in 2021.
How can we implement UN resolution 1559?
Posted on October 24, 2008 and written in March 12, 2005
Note: The UN has declared in October 2008 that resolution 1559 has been satisfied! Mind you that this report was written in 2005. 15 years later, the State of Lebanon is in shambel and totally bankrupt, politically, economically and financially.
The Prime Minister Omar Karame was forced to resign under popular pressure and then was re-appointed by a majority of the deputies. Karame asserted that he will refuse to form a government unless it includes the opposition parties because this volatile state of affairs demands a unified front in order to proceed with the investigations, divulge the truth of the assassins of Rafic Hariri, prepare for a fair election for the chamber of representatives and the execution of all the articles in the Taif agreement.  
The opposition insists on its terms for participation in the government and the critical condition is the resignation of all the heads of intelligence and security services which President Lahoud refuses to accept.
We are practically beyond the phase of Syrian troops withdrawal and intelligence units across the borders of Lebanon because they are executing the articles of 1559 in a timely fashion.
So what about Lebanon?  
The Syrian might get off the pressures of resolution 1559 by satisfying the articles attached to its part of withdrawing all its troops out of Lebanon but what about Lebanon?  How could Lebanon disarm Hezbollah and the Palestinian refugee camps?  
President Lahoud refused 1559 in a lengthy television talk and refused to personally accept the preconditioned demands of the opposition on the basis that it will confirm that we have a presidential political system instead of a parliamentary one as the new Constitution was agreed upon in Taef.  
In the new Constitution the real power is in the government as a whole and thus the President acceptance of the pre conditions would be unconstitutional.  
The opposition responded by organizing a large gathering of over a million from most religious sects and from the four corners of the country.  This gathering was a practical response from a unified Lebanon on their demands for "freedom, self determination and independence" from any foreign tutelage, meaning from "Syria" and Not from colonial powers States.
Certainly, the articles in the UN resolution 1559, especially those related to Lebanon, cannot be resolved in the near future but they do give directions to every Lebanese government in the future to continue discussions with Hezbollah and the Palestinian Authority in order to reach a satisfactory resolution.
This resolution is reason enough for every Lebanese government to confront the "Arab" and international community to press Israel into providing the guarantees for non aggression against Lebanon and facilitating the application of the remaining articles of 1559 resolution by speeding up the creation of the independent Palestinian State, Israel to withdraw from the Shabaa area in South Lebanon an from the Golan Heights in Syria.  
These are long term values for resolution 1559 that President Lahoud has to grasp.
One of the main opposition leaders, Deputy Walid Jumblatt, is adamant on the necessity of evicting the President since he is a de facto head of all the intelligence and security services responsible for the reign of humiliation that Lebanon had to succumb to.
Jumblatt claims that the prolongation of the presidency term for another 3 years is the crux of the problems; either the President resigns or there will be no unified front in any government and no reprieve for any political stability.
Jumblatt is keen at repeating his father's feat of deposing President Bechara Khoury in 1953.  Former prime minister and an opposition leader in exile in Paris, General Michel Aoun, wants to return after all the Syrian troops are out of Lebanon and personally to participate in the election.
A few politicians have voiced their desires for the heads of the intelligence and security services to resign by themselves and allow the dialogue between the President and the opposition forces to resume because they are the remaining cards in the President hands.  
We are caught in a vicious circle between the notions that the people has spoken and how the Constitution could be applied for the continuation of power transfer.
Saying that the people has spoken is not completely correct: there is another large chunk in the population that do not agree with the opposition stands, although everybody has been raising the Lebanese flag and chanting the national anthem.
I think we are in big trouble for years to come.
The euphoric show of the opposition cannot last after the Syrian withdrawal and Hezbollah is not about to let down the President who has supported them through the difficult resistance period.  
Any how, Hezbollah is not about to trust the rhetoric of the opposition that they are ready to participate in dialogue without preconditions.  May be another round of civil war is not highly probable but the international involvement and pressures do not augur well in the coming months.
The fact is the international community did get involved before in our affairs and retracted from their commitments after their first failures and gave up easily.  
The UN and the USA undersigned the Taif agreement and promised substantial economic and political contributions to set Lebanon on its feet.  Unfortunately, they forgot Lebanon completely for 15 years.
The international community did not help Lebanon in its development and reconstruction plans and left Lebanon under the Syrian tutelage who shouldered the burden of reunifying and rearming the Lebanese army.  
The bottom line is the Lebanese people who paid dearly for every semblance of a regular and routine life for the return of electricity, telephone communication, the airport, the highways and the reconstruction of Downtown Beirut.
The only interests of the US in Lebanon are directly linked to its predicaments in Iraq.
France has lost its prestige as a colonial undertaker in Lebanon and Syria and will not recover without the direct support of the USA; which means never!  
The people are dreaming of a stable life within months:  how about many years before the new world powers sort out their interests and settle for what kind of tiny and complicated Lebanon they can suffer to live with.
Note 2: For the next 15 years, the 6 civil war militia/mafia "leaders" ruled and controlled Lebanon. And they never budged from retaining power. The chief of the Parliament Nabih Berri is still dominating the Parliament for 23 years, and I consider him as the chief Caponi of the mafia.
Colonial powers assignment for the "Arab" States leaders? And the people pay the price
Posted on June 3, 2010
During the "Cold War" period, the US administrations would select the main dish to cook and prepare the ingredients; Russia would then set the fire under the pan; Europe would cool off  the plate; Israel would eat the main course.  
The "Arab" States had the role of washing the dishes for the next feast of horrors and defeats.
During US global hegemony after the Fall of the Berlin Wall, all these haphazard "Independent States" sprouted in the continents to become markets for the US-based international conglomerates in transferring/shuffling "financial" paper money, with multiple financial crisis.
Two decades after after the Fall of the Berlin Wall, it is China selecting the strategic regions to exploit; then it is the turn of the US to bring in the matches; the European Union reaps the problems and extends grants to developing States and sends in the Blue Helmets to keep the peace.
India, Brazil, Russia , and Turkey waited to capture the investments of surplus money.
This time around, Israel is teaming up with "Moderate Arab States" to wash the dishes.  
Iran refuses to wash dishes: it contributes soap and detergents to whom is willing to scrap, wash and clean the mess.
After WW2, the US was master of seas and oceans; it nuked Japan twice to accelerate Japan's surrender: Stalin of the Soviet Union had already entered Manchuria and was progressing to conquer all of Korea.
The US got hold of Japan and South Korea; Russia got North Korea.
In 1949, Mao of China conquered Tibet (source of all major rivers in India, China, and South-East Asia); the US failed to obstruct China's expansion and Stalin got upset of US alignment with China. Stalin decided to capture all of Korea.  The US resisted and paid the tab in soldiers, weapons, and money for many years to save South Korea.  Finally, China is controlling North Korea via figure heads.
After WW2, the US launched many pre-emptive wars around the globe under the pretext of "containing the spread of communism" and grabbed all the European colonies.
The Soviet Union backed "national resistance" to imperialism with inexpensive weapons.  
The "underdeveloped" third world States got independence and Russia won their hearts and mind, but not their stomachs:  Russia was unable to extend finances to these famished new independent States.
The US made it a policy to destabilize all these new States with military coups and braking any economic and social development.
During the reign of the Soviet Union, there were many "progressist" movements siding with either Russia, China, or other communist systems against the common enemy "emperialist capitalist America".
The US and Russia divided the spoil of the world after burning the lands, forests, and people of the third world States.
After the fall of Berlin Wall, China is masterfully juggling with capitalism, socialism, and communism ideologies as tools for economic hegemony.
The US is impotent in regulating and controlling the havoc resulting from the unruly multinational financial institutions.  
The EU is paying the tabs as usual.  
India, Brazil, Russia, and Turkey are enjoying the roles of mediators, negotiators, and recipients in the G20 group.  All other states are paid minimum wages for cleaning up this global mess.
Note: After US Bush Jr. invasion of Iraq in 2003 and the upheaval of a few people in the "Arab" States like Tunisia, Egypt and Libya… world geopolitical conditions changed, but the "Arab" States got worse, politically, economically and socially.
Mind you that major wars are conducted on weaker nation Lands. It is the people that have to endure the calamities.
Child Labor heavily abused in vegetable oil production
By ROBIN McDOWELL and MARGIE MASON
They are two young girls from two very different worlds, linked by a global industry that exploits an army of children.
Olivia Chaffin, a Girl Scout in rural Tennessee, was a top cookie seller in her troop when she first heard rainforests were being destroyed to make way for ever-expanding palm oil plantations.
Olivia, who earned a badge for selling more than 600 boxes of cookies, had spotted palm oil as an ingredient on the back of one of her packages but was relieved to see a green tree logo next to the words "certified sustainable." She assumed that meant her Thin Mints and Tagalongs weren't harming rainforests, orangutans or those harvesting the orange-red palm fruit.
But later, the whip-smart 11-year-old saw the word "mixed" in all caps on the label and turned to the internet, quickly learning that it meant exactly what she feared: Sustainable palm oil had been blended with oil from unsustainable sources. To her, that meant the cookies she was peddling were tainted.
On one of those plantations a continent away, 10-year-old Ima helped harvest the fruit that makes its way into a dizzying array of products sold by leading Western food and cosmetics brands.
Ima is among the estimated tens of thousands of children working alongside their parents in Indonesia and Malaysia, which supply 85% of the world's most consumed vegetable oil.
An Associated Press investigation found most earn little or no pay and are routinely exposed to toxic chemicals and other dangerous conditions.
Some never go to school or learn to read and write. Others are smuggled across borders and left vulnerable to trafficking or sexual abuse. Many live in limbo with no citizenship and fear being swept up in police raids and thrown into detention.
The AP used U.S. Customs records and the most recently published data from producers, traders and buyers to trace the fruits of their labor from the processing mills where palm kernels were crushed to the supply chains of many popular kids' cereals, candies and ice creams sold by Nestle, Unilever, Kellogg's, PepsiCo and many other leading food companies, including Ferrero – one of the two makers of Girl Scout cookies.
Ima, a girl who works informally to help her parents in a palm oil plantation, poses for a portrait in Sumatra, Indonesia. (AP Photo/Binsar Bakkara) Olivia Chaffin, 14, stands for a portrait with her Girl Scout sash in Jonesborough, Tenn. (AP Photo/Mark Humphrey)
Thousands of miles away in Indonesia, Ima led her class in math and dreamed of becoming a doctor. Then one day her father made her quit school because he needed help meeting the high company targets on the palm oil plantation where she was born. Instead of attending fourth grade, she squatted in the unrelenting heat, snatching up the loose kernels littering the ground and knowing if she missed even one, her family's pay would be cut.
She sometimes worked 12 hours a day, wearing only flip flops and no gloves, crying when the fruit's razor-sharp spikes bloodied her hands or when scorpions stung her fingers. The loads she carried, sometimes so heavy she would lose her footing, went to one of the very mills feeding into the supply chain of Olivia's cookies.
"I am dreaming one day I can go back to school," she told the AP, tears rolling down her cheeks.
Child labor has long been a dark stain on the $65 billion global palm oil industry. Though often denied or minimized as kids simply helping their families on weekends or after school, it has been identified as a problem by rights groups, the United Nations and the U.S. government.https://player.vimeo.com/video/495099006?background=1
Scenes of a child gathering palm kernels.
With little or no access to daycare, some young children follow their parents to the fields, where they come into contact with fertilizers and some pesticides that are banned in other countries. As they grow older, they push wheelbarrows heaped with fruit two or three times their weight. Some weed and prune the trees barefoot, while teen boys may harvest bunches large enough to crush them, slicing the fruit from lofty branches with sickle blades attached to long poles.
In some cases, an entire family may earn less in a day than a $5 box of Girl Scout Do-si-dos.
"For 100 years, families have been stuck in a cycle of poverty and they know nothing else than work on a palm oil plantation," said Kartika Manurung, who has published reports detailing labor issues on Indonesian plantations. "When I … ask the kids what they want to be when they grow up, some of the girls say, 'I want to be the wife of a palm oil worker.'"Read more on AP's investigation: Fruits of Labor
The AP's investigation into child labor is part of a broader in-depth look at the industry that also exposed rape, forced labor, trafficking and slavery. Reporters crisscrossed Malaysia and Indonesia, speaking to more than 130 current and former workers – some two dozen of them child laborers – at nearly 25 companies. Their locations are not being disclosed and only partial names or nicknames are being used due to fears of retribution.
The AP found children working on plantations and corroborated accounts of abuse, whenever possible, by reviewing police reports and legal documents. Reporters also interviewed more than 100 activists, teachers, union leaders, government officials, researchers, lawyers and clergy, including some who helped victims of trafficking or sexual assault.
This story was funded in part by the McGraw Center for Business Journalism at CUNY's Newmark Graduate School of Journalism
Indonesian government officials said they do not know how many children work in the country's massive palm oil industry, either full or part time. But the U.N.'s International Labor Organization has estimated 1.5 million children between 10 and 17 years old labor in its agricultural sector. Palm oil is one of the largest crops, employing some 16 million people.
In much smaller neighboring Malaysia, a newly released government report estimated more than 33,000 children work in the industry there, many under hazardous conditions – with nearly half of them between the ages of 5 and 11. The study was conducted in 2018 after the country was slammed by the U.S. government over the use of child labor, and it did not directly address the large number of migrant children without documents hidden on many plantations in US Eastern States, some of whom have never seen the inside of a classroom.A boy collects palm kernels from the ground at a palm oil plantation in Sumatra, Indonesia. (AP Photo/Binsar Bakkara)
Many producers, Western buyers and banks belong to the 4,000-member Roundtable on Sustainable Palm Oil, a global not-for-profit organization that provides a green stamp of approval to those committed to supplying, sourcing, financing or using palm oil that's been certified as ethically sourced.
The RSPO has a system in place to address grievances, including labor abuse allegations. But of the nearly 100 complaints listed on its case tracker for the two Southeast Asian countries in the last decade, only a handful have mentioned children.
"It is an issue, and we know it's an issue," said Dan Strechay, the RSPO's global outreach and engagement director, adding that the organization has started working with UNICEF and others to educate members about what constitutes child labor.
Strechay said many parents in Indonesia and Malaysia believe it's the "cultural norm" for their kids to work alongside family members, even if it means pulling them out of school. "And that's not OK," he said.
Palm oil is contained in roughly half the products on supermarket shelves and in almost three out of every four cosmetic brands, though that can be hard to discern since it appears on labels under more than 200 different names.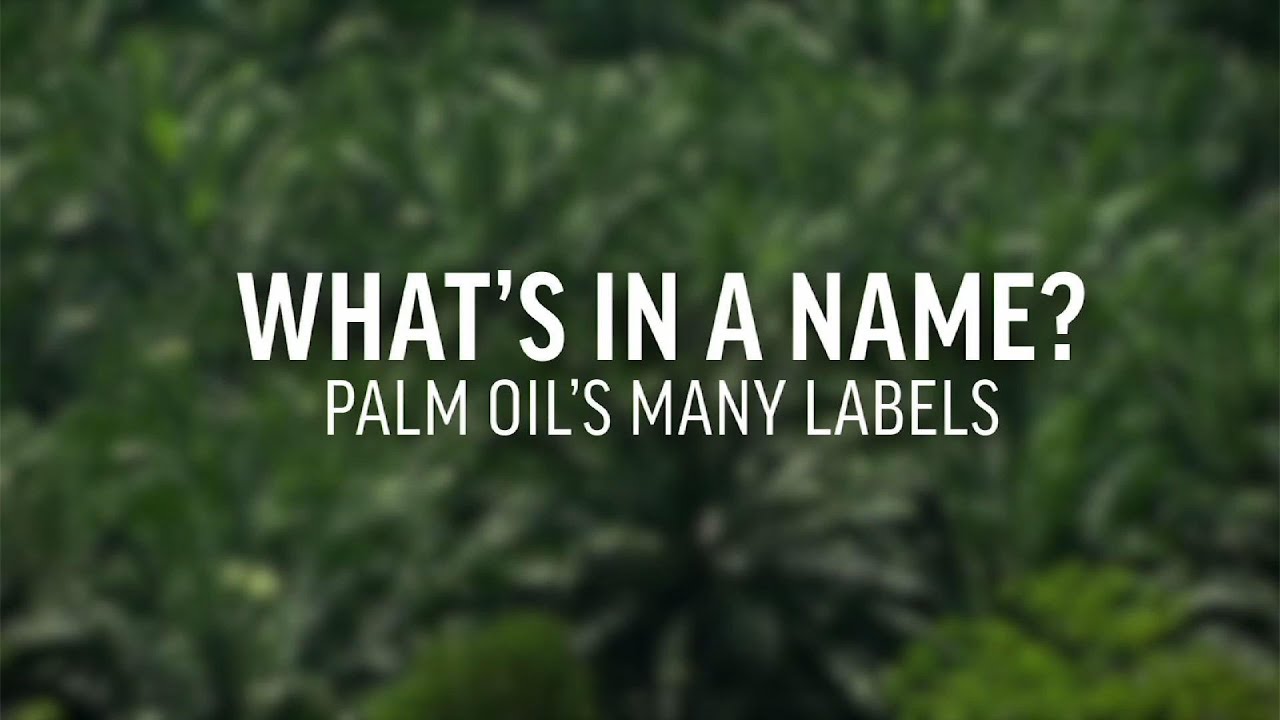 And in a world where more and more consumers are demanding to know the provenance of the raw materials in the products they purchase, many companies are quick to issue assurances that they are committed to "sustainable" sourcing. But supply chains often are murky – especially in the palm oil industry – and developing countries that produce commodities in large volumes cheaply often do so by disregarding the environment and minimizing labor costs.
Most people take words like "organic," "fair trade" and "sustainable" at face value. But not Olivia. She became increasingly worried about palm oil, rifling through the kitchen cupboards in her family's century-old farmhouse in Jonesborough, Tennessee, to inspect the ingredients printed on cans and wrappers. Then she began digging through her shampoos and lotions, trying to make sense of the scientific-sounding names she saw there.
Now 14, Olivia has fired letters off to the head of Girl Scouts of the USA, demanding answers about how the palm oil is sourced for the organization's cookies. She's started an online petition to get it removed. And she and some other members of Troop 543 have stopped selling them.
The Girl Scouts did not respond to repeated requests for comment before the AP published its findings Tuesday. But after widespread criticism on social media, the organization sent out a tweet the next day calling on its bakers and the RSPO to take action.
"I thought Girl Scouts was supposed to be about making the world a better place," Olivia said. "But this isn't at all making the world better."
___Olivia Chaffin makes photographs in a wooded area as she works on a Girl Scout photography merit badge in Jonesborough, Tenn. (AP Photo/Mark Humphrey)
Many kids are introduced to palm oil soon after they're born – it's a primary fat in infant formula. And as they grow, it's present in many of their favorite foods: It's in their Pop-Tarts and Cap'n Crunch cereal, Oreo cookies, KitKat candy bars, Magnum ice cream, doughnuts and even bubble gum.
"Let them enjoy it," said Abang, a skinny 14-year-old who dropped out of the fifth grade to help his father on an Indonesian plantation and has never tasted ice cream. He has accepted his own fate, but still dreams of a better future for his little brother.
"Let me work, just me, helping my father," Abang said. "I want my brother to go back to school. … I don't want him in the same difficult situation like me."
Though many consumers aren't familiar with it, palm oil became ubiquitous nearly two decades ago after warnings about health risks associated with trans fats. Almost overnight, food manufacturers began shifting to the highly versatile and cheap oil.
Indonesia is the world's largest palm oil producer and, with a population of 270 million, there is no shortage of strong backs. Many laborers migrate from the poorest corners of the country to take jobs that others shun, often bringing their wives and children as helpers in order to meet impossibly high daily quotas.
Others have been living on the same plantations for generations, creating a built-in workforce – when one harvester retires or dies, another in the family takes his place to hold onto company-subsidized housing, which often is a dilapidated shack with no running water and sometimes only limited electricity.
It's a cycle that 15-year-old Jo was trying to break. Even though he had to help his family in the fields each day, heaving palm fruits high over his head and lobbing them onto trucks, his parents let him keep $6 a month to cover school fees so he could attend morning classes.
"I am determined to finish high school to find a job outside the plantation," said Jo, who toiled alongside his mother, father and grandfather. "My parents are very poor. Why should I follow my parents?"A child helps her parents work on a palm oil plantation in Sabah, Malaysia. (AP Photo/Binsar Bakkara)
But for many migrant children in neighboring Malaysia – which relies almost entirely on foreign workers to fill constant labor shortages – the hurdles to a brighter life seem insurmountable.
Male harvesters technically are not allowed to bring their families to plantations on Borneo island, which is shared by both countries. So children often follow behind, sometimes traveling alone on illicit smugglers' routes known as "jalan tikus," or rat roads. The perilous border crossings to the Malaysian states of Sabah and Sarawak can take place at night, either on foot across winding jungle paths or in packed speed boats racing without lights, sometimes colliding or capsizing in the dark.
An official estimate says 80,000 children of illegal migrants, mostly from Indonesia and the Philippines, are living in Sabah alone, but some rights groups say the true number could be nearly double that. Without birth certificates and with no path to citizenship, they are essentially stateless – denied access to even the most basic rights, and at high risk of exploitation.
Migrant workers without documents are often treated "inhumanely" in Malaysia, said Soes Hindharno, an official from Indonesia's Manpower Ministry. He said he had not received any complaints about child labor occurring in his own country, but an official from the ministry that oversees women and children's issues acknowledged it was an area of growing concern in Indonesia.
Malaysia's Ministry of Plantation Industries and Commodities did not respond to repeated requests for comment, but Nageeb Wahab, head of the Malaysian Palm Oil Association, a government-supported umbrella group, called allegations of child labor very serious and urged complaints to be reported to authorities.Students of a boarding school rest in their dormitory in North Kalimantan, Indonesia. (AP Photo/Binsar Bakkara)
Children of migrant parents grow up living in fear they will be separated from their families. They try to remain invisible to avoid attracting the ever-watchful eyes of police, with some keeping backpacks with supplies ready in case they need to flee their houses and sleep in the jungle to avoid raids.
Many never leave their guarded plantations, some so remote that workers must climb hills to search for a phone signal. And for those who dare to go out, trouble can come quickly.
Alex was 12 when he began working 10 hours a day on a small plantation with his father, hoisting fruits so heavy his aching muscles kept him awake at night. One day, he decided to sneak off to visit his favorite aunt in a nearby village. With no passport, Alex said authorities quickly found him and carted him off to a crowded immigration detention center where he was held for a month.
"There were hundreds of other people there, some my age, and also younger children, mostly with their mothers," he said. "I was very afraid and kept thinking about how worried my mother and father must be. It made it hard to even eat or drink."
But the biggest obstacles faced by Alex and other child workers in the two countries are lack of access to adequate, affordable education and medical care.
Some companies in Indonesia provide rudimentary elementary schooling on plantations, but children who want to continue their studies may find they have to travel too far on poor roads or that they can't afford it. In Malaysia, the problem is even bigger: Without legal documents, tens of thousands of kids are not allowed to go to government schools at all.
It's such an extensive problem that Indonesia has set up learning centers to help some of its children on plantations in the neighboring country, even sending in its own teachers. But with such heavy workloads on plantations, one instructor said he had to beg parents to let their sons and daughters come for even just a half-day of classes. And many children, especially those living in remote, hard-to-reach areas, still have no access to any type of education.
"Why aren't companies playing a role in setting up schools in collaboration with the government?" asked Glorene Das, executive director of Tenaganita, a Malaysian nonprofit group concentrating on migrant issues for more than two decades. "Why are they encouraging the children to work instead?"A child collects palm kernels from the ground at a palm oil plantation in Sumatra, Indonesia. (AP Photo/Binsar Bakkara)A child helps her parents work on a palm oil plantation in Sabah, Malaysia. (AP Photo/Binsar Bakkara)
Medical care also is woeful, with experts saying poor nutrition and daily exposure to toxic chemicals are undermining child laborers' health and development. Many Indonesian plantations have their own basic clinics, but access may be available only to full-time workers. Travel to a private doctor or hospital can take hours, and most families cannot afford outside care. Migrant children without documents in Malaysia have no right to health care and often are too scared to seek medical help in villages or cities – even in life-threatening emergencies.
Many young palm oil workers also have little understanding about reproductive health. Girls working on remote plantations are vulnerable to sexual abuse, and teen pregnancies and marriages are common.
Ana was just 13 when she first arrived in Malaysia, quickly learning, as she put it, that "anything can happen to the female workers there." She said she was raped and forced to marry her attacker, but eventually managed to break free after years of abuse and return home to start a new life. Now a mother with kids of her own, she abruptly left Indonesia last year again to look for work in Malaysia.
Many children do not have the option to ever leave. They are born on plantations, work there and sometimes die there. Overgrown headstones and crosses marking graves in crude cemeteries are found on some plantations near the towering palm trees.
Others, like 48-year-old Anna's husband, are buried in community graveyards along the Indonesian and Malaysian border. A month after the palm oil harvester's death, Anna lovingly tended his plot at the Christian site in Sabah, crammed with the bodies of hundreds of other migrants.
She said her son, whose own newborn baby was buried in the adjacent grave, had inherited his father's job. He is the family's main breadwinner now.
The cycle continues.
___Olivia Chaffin, center, walks in the woods with her parents, Doug, left, and Kim Chaffin, as Olivia works on a Girl Scout photography merit badge. (AP Photo/Mark Humphrey)Olivia Chaffin displays a 2017 response she received from the chief executive officer of the Girl Scouts to her concerns with palm oil being used in Girl Scout Cookies. (AP Photo/Mark Humphrey)Olivia Chaffin, 14, displays merit badges that she has been awarded for selling Girl Scout Cookies. (AP Photo/Mark Humphrey)
Olivia is not the first Girl Scout to raise questions about the way palm oil makes its way into the beloved American cookies.
More than a decade ago, two girls in a Michigan troop stopped selling S'mores and other seasonal favorites because they worried palm oil's expansion in Indonesia and Malaysia was destroying rainforests and killing endangered animals like orangutans.
After they campaigned for several years, the Girl Scouts of the USA became an affiliate member of the RSPO and agreed to start using sustainable palm oil, adding the green tree logo to its roughly 200 million boxes of cookies, which bring in nearly $800 million annually.
The RSPO was created with the best of intentions and it attempts to factor in the interests of a wide array of groups, including environmental organizations, industry leaders and banks. Its mission was not to flip a switch overnight, but to encourage the mammoth palm oil industry to evolve after years of breakneck growth and little outside oversight.
Still, for many food and cosmetic companies facing increased pressure from conscientious consumers, the RSPO's stamp of approval has become the go-to answer when questions are raised about their commitments to sustainability.
Monitoring the millions of workers hidden beneath palms covering an area equal to roughly the size of New Zealand, however, is next to impossible.A child collects palm kernels from the ground at a palm oil plantation in Sumatra, Indonesia. (AP Photo/Binsar Bakkara)
Some women and children on remote, sprawling plantations told the AP and labor rights groups that they are ordered to hide or stay home when sustainability auditors visit. They said only the optimal, easiest-to-reach parts of a plantation are typically showcased, with poor living and working conditions in distant areas hidden from outside eyes.
"The RSPO promises sustainable palm oil. But it doesn't mean that that palm oil is free of child labor or other abuses," said Robin Averbeck of the Rainforest Action Network, a San Francisco-based nonprofit that has found pervasive problems on plantations, including those certified as sustainable. "It has simply become a tool for greenwashing."
When contacted by the AP, companies reaffirmed their support of human rights for all workers, with some noting they rely on their suppliers to meet industry standards and abide by local laws. If evidence of wrongdoing is found, some said they would immediately cut ties with producers.
"We aim to prevent and address the issue of child labor wherever it occurs in our supply chain," said Nestle, maker of KitKat candy bars. Unilever – the world's biggest ice-cream maker, including Magnum – noted that its suppliers "must not, under any circumstance, employ individuals under the age of 15 or under the local legal minimum age for work or mandatory schooling." There was no response from Mondelez, which owns Oreo cookies, or Cap'n Crunch parent company PepsiCo.
Consumers have their own challenges in trying to buy responsibly. Those, like Olivia, who want to make sense of where their palm oil really comes from often find themselves confused, since the dense terms used to explain what makes palm oil sustainable can sometimes raise even more questions.
Take Girls Scout cookies, for instance, which are made by two different U.S. bakers
Boxes from both are stamped with green palm logos. The maker of Olivia's cookies, Little Brownie Bakers in Kentucky, has the word "mixed" beside the tree, meaning as little as 1 percent of the palm oil might be certified sustainable. ABC Bakers in Virginia says "credits," which means money is going toward promoting sustainable production.
The bakers' parent companies – Italian confectionary brand Ferrero and Canadian-based Weston Foods – would not comment on the issue of child labor, but both said they were committed to sourcing only certified sustainable palm oil.A child carries palm kernels collected from the ground at a palm oil plantation in Sumatra, Indonesia. (AP Photo/Binsar Bakkara)
Weston Foods, which owns ABC Bakers, would not provide any information about its palm oil suppliers, citing proprietary reasons, so the AP could not determine if its supply chain was tainted.
Palm oil, the highest-yielding vegetable oil, is an important part of the two Southeast Asian countries' economies and the governments bristle at any form of criticism, saying the industry plays an important role in alleviating poverty.
They have banned products touted as "palm oil-free" from supermarket shelves and created slogans calling the crop "God's gift." And when students at an international school in Malaysia were criticized last year for staging a play questioning the industry's effect on the environment, school administrators responded with an apology.
Back in Indonesia, Ima could give a very different classroom presentation about palm oil, but she has no chance. She continues to toil full time on the plantation alongside her family, even though her mother had promised she eventually could resume her studies.
"Sometimes my friends ask me, 'Why did you drop out? Why are you not at school?'" Ima said, her resentment readily apparent. "'Because I have to help my father. If you want to replace me and help my father, then I will go to school. How about that?'"
After learning about Ima, Olivia is even more determined to fight on. She had previously sent letters to her customers explaining her reasons for no longer selling Girl Scout cookies, and many responded by donating money to her Southern Appalachian troop to show support.
Now, Olivia is asking Girl Scouts across the country to band with her, saying, "The cookies deceive a lot of people. They think it's sustainable, but it isn't.
"I'm not just some little girl who can't do anything about this," she said. "Children can make change in the world. And we're going to."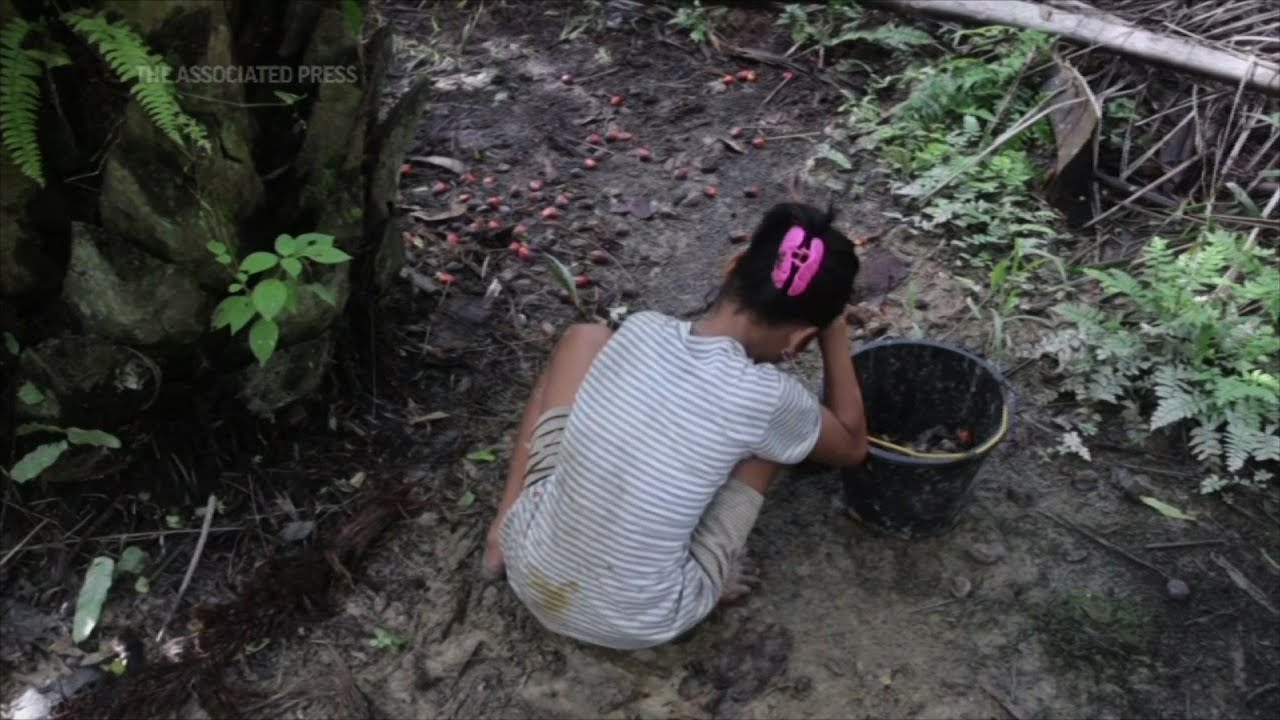 An Associated Press investigation has found that an army of children are toiling on palm oil plantations in Indonesia and Malaysia. The vegetable oil can be found in the supply chains of popular cereals, snacks and Girl Scout cookies. (Dec. 29)
What Mortal Sins Did the Syrian Regime Commit?
Posted on October 24, 2008 and written n March 9, 2005
Mind you that this article/report was written in 2005
At this phase of the struggle, the "million Lebanese citizens" who gathered in Riad Solh Square to thank Syria for the peace and stability that Lebanon enjoyed for 15 years are No different than the thousands who demonstrated for weeks in the Martyrs' Square demanding freedom, self determination and independence from Syria.  
They all waved the Lebanese Flag!
Syria should have gotten the clear message all the way, but it seems that a one party regime is not flexible or trained enough to recognize the deep feelings that the Lebanese are expressing.
Apparently, the Syrian regime is pressured into such a tight corner that it is happy to hold on rhetoric at the tip of the iceberg and fool itself into going back to doing business as usual.  
Not only President Lahoud is rejecting the opposition demands for the resignation of the heads of all security and intelligence services, but he is trying to mindlessly force a prime minister into our throats who resigned under the "pressure" of the people.  
If the opposition is not willing to desist on its demands and throw away its legitimate victory by the people, why would the President commit the worst sin a serious politician shouldn't attempt to do?
Does the President want to sacrifice himself for Lebanon by being ejected in a grand way in order for Lebanon to demonstrate its self determination by acting in a grand way as a proof of its legitimate and rightful stubbornness?
If the President declares his recognition of the dangerous path he is taking, then Lebanon would thank him immeasurably and anoint him as the most heroic and patriotic president so far.
Unfortunately, I lean toward the notion that the President is taking a petty stand that would inevitably destroy whatever achievement he might have claimed.
And Lahoud achieved a lot in forcing Israel to withdraw, without conditions, from the southern territories it occupied for 23 years. and he restrained late Rafic Hariri PM from privatizing most public institutions at very low prices, especially public utility and communication.
Across the border there is a one party regime that has been "enslaving" 17 million Syrians for over 50 years under slight variations. Such a dinosaur is not expected to change behavior in a peaceful process.  
The damaging mistake the Syrian regime committed is to try governing a people across the other border that experienced extreme freedom, an understanding of freedom that goes as far as committing the worst crimes and slaughters in the name of the "freedom to kill a fellow citizen" on the basis of his identity card for sectarian reasons.  
Please, don't give me any slacks and try offering lame excuses that the 200 thousands Lebanese were killed by foreign elements during our civil war! No, they were assassinated and transferred by local sectarian militias.
Instead of acting vigorously to implement all the articles in the Taif agreement, the Syrian regime was sitting comfortably in Lebanon and waiting for the USA to remove its cover over its tutelage in Lebanon before reacting accordingly.  
Obviously, a democratic state that value human rights and freedom of expression would have come to reason, long before the international community reminds it to its responsibilities.
There are no doubt that dozen of humongous rodents in Lebanon and Syria, current opposition leaders and allies to Syria, in tandem, and forming efficient and ruthless mafias were happily nibbling viciously at our public funds.  
There is no doubt that these easy and uncontrolled machinations for grand thefts were a major factor for this lengthy stay in Lebanon and our humiliating situation.
The old guards of the one party regime got lost in our Ali Baba cave and didn't listen to storms and changing political climate forming outside.
Yes, the Lebanese citizens paid twice for every service they received with extreme difficulty: we paid twice for electricity, for water and for communication facilities.
We overpaid for everything we purchased that was controlled by the government.
Lebanon is the costliest country, not only among the surrounding Arab States but in the world.  
All the $45 billion debt (at the time of writing the article) that financial institutions (local and foreign) were glad to lend our governments would require more than two generation to wipe out.  (From 2005 to 2020, this debt reached $200 bn), in this State that import almost everything and has nothing much to export)
What did Lebanon receive in return for a debt that would have reconstructed Germany after the war?
A "Reconstructed Downtown" was paid for by the Lebanese themselves and who cannot use it anyhow, but to stroll in its street:  no working Lebanese can purchase anything from our high class Downtown shops, rent a small apartment or even park his car.
What about the $10 billion "invested" on the electrical facilities with generators that keep shutting down and fueled by the wrong/corrupted fuel and that keep us in the dark for days forcing us to rely on local generator providers?
What about "top of the line" hospitals waiting for years to be staffed because the rodents have not yet agreed among themselves for the rightful share in the deal?
What about the Lebanese University, facilities and manpower, still not fully operational that has been losing ground to 30 private universities most of them not properly certified to operate?  
What about our fixed telephone lines that most of us cannot afford to connect to ($500 was required and even Not refundable)?
What about our cellular communication services that is twice as expensive as the costliest in the world?
What about the $5 billion spent on relocating the Lebanese families into their original towns, a sum that could have relocated Taiwan into China, and still they did not care to return?  
What about the billion allocated to the Southern villages after the withdrawal of Israel in the year 2000 and all we can see are the released Lebanese prisoners from the Israeli jails still demonstrating to get any relief?
Yes, Syria was allowed to rebuild the old Lebanese army and secure peace in Lebanon for 15 years; the million thanks are appropriate in this case.
Yes, the weakling Lebanon was demanding too much and too soon from a crippled regime barely able to reconcile with itself and its future.
Yes, Syria was all the time afraid from waves of liberty and freedom of expression to cross its insulated population, but it should have tried to experience something that would have done it a great deal of good.
We should banish hatred for the kind and patient Syrian people and learn to shunt chauvinism, an inkling we are prone to do, and our institutions are a million light year away to attack this behavior of ours.  
The Syrian workers have demonstrated that they are the hardest and most diligent workers. Lebanon was mostly rebuilt by the Syrian workforce (And is still is by the 1.5 million Syrian refugees during Syria forced civil war since 2011).
A million thanks for our brothers, friends and best allies in Syria.
It is time that our slogans for freedom, self determination and independence become more specific of what these notions means to us before the Syrian troops redeploy behind our borders.  
The Syrians are withdrawing their troops and will complete this task shortly.  The demonstrators should start naming names of these fat rodents, demand their detention, putting them to trial, punished seriously and the money returned to the Lebanese citizens.  (Nothing of that happened and in 2021 Not a single civil war mafia/leader was put on trial)
The demonstrators should use their gatherings to discuss seriously what Lebanon they dream about and what their expectations are.
Note: I do confirm that the mistake of a lifetime of Bashar Assad of Syria was to completely withdraw all his troops from Lebanon after the assassination Rafic Hariri.
If he maintained a small detachment in the Bekaa Valley for a few months, Lebanon would Not have experienced this mass looting of his wealth by the alignment of all the civil war militia leaders. At least, Bashar should have make sure that General Aoun returned from exile and a proportional election law is enacted.
How the poor people survive forced economic discrimination?
Are poor classes better off in their poor conditions in underdeveloped countries?
Posted on December 19, 2013
Dave Ramsey probably wasn't expecting this much pushback when he shared a piece by Tim Corley contrasting the habits of the rich with those of the poor.
Ben Irwin posted this Dec. 3, 2013
20 things the poor really do every day
In her response on CNN, Rachel Held Evans noted that Ramsey and Corley mistake correlation for causality when they suggest (without actually proving) that these habits are the cause of a person's financial situation.
(Did it never occur to them that it might be the other way around?)
Ramsey fired back, calling the pushback "immature and ignorant." This from a guy who just made 20 sweeping assertions about 47 million poor people in the US — all based on a survey of 361 individuals.
To come up with his 20 habits, Corley talked to just 233 wealthy people and 128 poor people.
Ramsey can talk all he wants about Corley's research passing the "common-sense smell test," but it doesn't pass the "research methodology 101" test.
To balance the picture a bit, I wanted to take a fact-based look at 20 things the poor do on a daily basis…
1. Search for affordable housing. Especially in urban areas, the waiting list for affordable housing can be a year or more. During that time, poor families either have to make do with substandard or dangerous housing, depend on the hospitality of relatives, or go homeless. (Source: New York Times)
2. Try to make $133 worth of food last a whole month. That's how much the average food stamp recipient gets each month. Imagine trying to eat well on $4.38 per day. It's not easy, which is why many impoverished families resort to #3… (Source: Kaiser Family Foundation)
3. Subsist on poor quality food. Not because they want to, but because they can't afford high-quality, nutritious food. They're trapped in a food system that subsidizes processed foods, making them artificially cheaper than natural food sources. So the poor are forced to eat bad food — if they're lucky, that is… (Sources: Washington Post; Journal of Nutrition, March 2008)
4. Skip a meal. One in 6 Americans are food insecure. Which means (among other things) that they're sometimes forced to go without eating. (Sources: World Vision, US Department of Agriculture)
5. Work longer and harder than most of us. While it's popular to think people are poor because they're lazy (which seems to be the whole point of Ramsey's post), the poor actually work longer and harder than the rest of us. 
More than 80% of impoverished children have at least one parent who works; 60% have at least one parent who works full-time. Overall, the poor work longer hours than the so-called "job creators." (Source: Poverty and Learning, April 2008)
6. Go to bed 3 hours before their first job starts.  Number 15 on Ramsey and Corley's list was, "44% of [the] wealthy wake up three hours before work starts vs. 3% of [the] poor."
It may be true that most poor people don't wake up three hours before work starts. But that could be because they're more likely to work multiple jobs, in which case job #1 means they're probably just getting to bed three hours before job #2 starts. (Source: Poverty and Learning, April 2008)
7. Try to avoid getting beat up by someone they love. According to some estimates, half of all homeless women in America ran away to escape domestic violence. (Source: National Coalition for the Homeless, 2009)
8. Put themselves in harm's way, only to be kicked to the streets afterward. How else do you explain 67,000 63,000 homeless veterans? (Source: US Department of Veterans Affairs, updated to reflect the most recent data)
9. Pay more than their fair share of taxes. Some conservative pundits and politicians like to think the poor don't pay their fair share, that they are merely "takers." While it's true the poor don't pay as much in federal income tax — usually because they don't earn enough to qualify — they do pay sales tax, payroll tax, etc.
In fact, the bottom 20% of earners pay TWICE as much in taxes (as a share of their income) as do the top 1%. (Source: Institute on Taxation & Economic Policy, January 2013)
10. Fall further behind. Even when poverty is the result of poor decision-making, often it's someone else's choices that make the difference. If you experience poverty as a child, you are 4 times less likely to graduate high school.
If you spend your entire childhood in poverty, you are 5 times less likely to graduate. Which means your future has been all but decided for you. (Sources: World Vision, Children's Defense Fund, Annie E. Casey Foundation)
11. Raise kids who will be poor. A child's future earnings are closely correlated to their parents' earnings. In other words, economic mobility — the idea that you can claw your way out of poverty if you just try hard enough is, more often than not, a myth. (Sources: OECD, Economic Policy Institute)
12. Vote less. And who can blame them? I would be less inclined to vote if I didn't have easy access to the polls and if I were subjected to draconian voter ID laws that are sold to the public as necessary to suppress nonexistent voter fraud. (Source: The Center for Voting and Democracy)
13. When they do vote… vote pretty much the same as the rest of us.  Following their defeat in 2012, conservatives took solace by reasoning that they'd lost to a bunch of "takers," including the poor, who voted for Democrats because they want free handouts from big government.
The reality is a bit more complex. Only a third of low-income voters identify as Democrats, about the same for all Americans, including wealthy voters. (Sources: NPR, Pew Research Center)
14. Live with chronic pain. Those earning less than $12,000 a year are twice as likely to report feeling physical pain on any given day. (Source: Kaiser Health News)
15. Live shorter lives. There is a 10-14 year gap in life expectancy between the rich and the poor. In recent years, poor people's life expectancy has actually declined — in America, the wealthiest nation on the planet. (Source: Health Affairs, 2012)
16. Use drugs and alcohol pretty much the same as (or less than) everyone else. Despite the common picture of inner city crack houses, drug use is pretty evenly spread across income groups. And rich people actually abuse alcohol more than the poor. (Source: Poverty and Learning, April 2008)
17. Receive less in subsidized benefits than corporations. The US government spends around $60 billion on public housing and rental subsidies for low-income families, compared to more than $90 billion on corporate subsidies.
Oil companies alone get around $70 billion. And that's not counting the nearly $60 billion a year in tax breaks corporations enjoy by sheltering profits offshore. Or the $700 billion bailout banks got in 2008. (Source: Think By Numbers)
18. Get themselves off welfare as soon as possible. Despite the odds, the vast majority of beneficiaries leave the welfare rolls within 5 years.
Even in the absence of official welfare-to-work programming, most welfare recipients enroll in some form of vocational training. Why? Because they're desperate to get off welfare. (Source: US Department of Health and Human Services)
19. Have about the same number of children as everyone else. No, poor people do not have loads of children just so they can stay on welfare. (Source: US Department of Health and Human Services)
20. Accomplish one single goal: stay alive.   Poverty in America may not be as dire as poverty in other parts of the world, but many working poor families are nonetheless preoccupied with day-to-day survival. 
For them, life is not something to be enjoyed so much as endured. These are the real habits of the poor, those with whom Jesus identifies most closely.
[Note: This post has been updated to more clearly identify the source for each claim made below. The original post included links to each source but did not call them out as clearly.]
Small sectarian citizens transformed the Lebanese political/social system into a bankrupt State: At all levels

انت حقير
نصري الصايغ ضيوف الموقع (Nasri Sayegh). Posted on
. لم نولد كلنا من رحم ديني واحد. جئنا هذا العالم مزودين بإرث رضعناه وانتمينا اليه.
يفرض علينا احترام معتقدات الآخرين، ليس ممالأة، بل اعترافا بأن لا فضل لأحد في ذلك، فما نرثه نأخذه، تماما كما يرث الآخر من تراثه ما يتناسب وسلالته. فلا فضل لمؤمن على مؤمن. لم نختر دياناتنا ولا الهتنا ولا معتقداتنا. انها ارثنا الذي ولدنا منه، ومعه نكمل الطريق… هؤلاء يسمون مؤمنين.
يلزم عدم الاكتفاء بهجاء الطائفي. هذا كائن يخلط بين الايمان وبين الممارسة. الطائفي عدواني. لا يعترف بروحية دينه ويلتزم به، بل لا يهمه الدين كثيراً. ابلغ ما يهتم به، تحويل الطائفة إلى معسكر عدواني.
لا يلام المؤمن ابداً إذا كان يمارس طقوس دينه. هذا واجبه الطبيعي. ولكنه يلام، عندما يستدعي مخزونه الديني، ويطيفه، ويسيسه، ويقود معارك مكتومة، خبيثة، حاقدة، ضد من يختلف معه، دينا وطائفة..
لا نعتدي على الطائفي إن قلنا عنه انه كائن حقير. بل حقير جداً. لأنه مستعد أن يكذب، أن يطعن بالظهر، أن ينتهز، أن ينتقي فقط من هم مثله، تطيفاً وسلوكاً…
عرفنا في لبنان ابشع انماط الطائفيين. انهم يتكاذبون ويتآمرون ويتربصون ولا يهمهم من الوطن، الا حصتهم التي ينافسهم فيه، من هم مثلهم في الطوائف الأخرى.
ثم، أن مشكلة لبنان الوجودية، هي نتاج طبيعي لانتماءات الطائفيين إلى طوائفهم. انهم لا ينتمون إلى لبنان، الا عبر عبَارة المذهب والطائفة. لبنانهم الاقصى، هو لبنان الذي على قياس طوائفهم.
صدقوا. هذا هو لبنانهم اليوم.
لا اعفاء لزعماء العصابات الطائفية ابداً. هؤلاء قراصنة براً وبحراً وجواً وميناءً ومؤسسات. المشكلة هنا، ليست هؤلاء الذين يحظون بنعاج او دواب يسهل ركوبها والسير بها إلى اهدافهم القذرة.
ما يهمني هنا، هو الطائفي وليس الزعيم الطائفي. حظ الزعماء الطائفيين أن لديهم رعاع، نعاج يتبارون في تقديم الولاء والطاعة، ويقوسون مواقفهم على قياس ظهورهم، ليسهل على الزعيم " المفدى" أن يمتطيها. الطائفي هو من تخلى عن احترامه لنفسه، فبخسها وحنى قامته ليصير مطية.
والطائفي ينطبق عليه سيل من الصفات، يتصف بها. فهو يكذب، عندما يتكلم في الوطن والوطنية، وطنه طائفته، وليذهب الآخرون إلى الجحيم. الطائفي انتهازي تافه، يظهر عليه ذلك، عندما ينتقد بصوت ومفردات لاذعة، زعيم وزبانية الطوائف المخاصمة له.
طائفيوا لبنان هم ظهور مقوسة ليركبها القائد وحاشيته وعائلته. لا يهمهم إلى اين يقودهم هؤلاء الزعماء. المهم انهم معاً في المركب الطائفي. ومن لا يصدق ذلك، فليستمع إلى المحللين السياسيين والاعلاميين الطائفيين، وحفلات السباب المسمى نقاشاً في الشاشات. كل ابن قحبة يدافع عن قحبته، ويشن هجوماً سافراً على شبيه من طائفة منافسة.
الطائفي، ليس مؤمنا بالمرة. اليهودي المؤمن لا يشبه اليهودي الصهيوني. والطائفي اللبناني، لا يشبه دينه ابداً. بل يشبه ويتشبه برجال دينه واحزابهم الطائفية وعليه، تبنى السياسة في لبنان تأسيساً على هذه القواعد،
وإلا، لماذا الخوف راهنا، من الذهاب إلى حرب طائفية، يسمونها اهلية. انها حرب عنصرية بحتة، لأن الطائفي لا يكتفي بتكفير خصومه، بل يرغب في هزيمته وتحجيمه، مدعياً أن التوازن الطائفي، المبني على السرقات المتبادلة، هو المطلوب.
ولا مرة كان التوازن الطائفي قائماً على "العدل الطائفي".
تضم طائفة الحقيرين الكبيرة، "كفاءات" علمية وجامعية واختصاصية ومهنية ذات سمعة طيبة في ممارسة مهنتها. ولكن التزامها الطائفي، هو الالفباء، هو اولا، والاختصاص والتفوق هو في خدمة اغراض طائفية حقيرة.
كل طوائف ومذاهب لبنان، تضم هذه "الكفاءات". والغريب، أن هذه الكفاءات الناجحة جداً في مهنتها، ليست بحاجة إلى أن تضع نفسها في خدمة زعيم حقير لا يفقه الا الغصب والاحتيال وتدوير الزوايا واقتناص الفرص والاثراء غير المشروع والسرقة والسطو ومد اليد للخارج.
احتاج إلى لكمة واقعية حتى أفهم هؤلاء "النخب" الممتازة.
كيف تقبل أن تضع على ظهرها جلالاً، مطية للزعيم، بدل أن تحمل شهادة اختصاصها، وتخوض فيها غمار الحياة الوطنية، لأنها ليست بحاجة… هنا لا بد من الاشارة إلى أن الطائفية اقوى مئات المرات من الطبقية. لاحظوا جيداً،
من تضم الطوائفيات اللبنانية. انها تضم الاثرياء حتى الفجور، والضعفاء حتى الفاقة. تضم العلماء والجهَال معاً… كيف يستقيم ذلك؟ يستقيم عندما تغيب القيم، ويُطاح بها، من اجل الكسب الطائفي الحرام.
ما يثير العجب ايضا، أن يكون الطائفي الذكي المتعلم، نصف طائفي، ويتعامل مع ابن الطائفة المنافسة على قاعدة تشكيل ارضية تفاهم. أي محاولة لإقامة السلم الطائفي، بدل العدالة الوطنية…
ما يثير الغضب، أن لا تخجل من النخب الطائفية، من ازدواجية السلوك. فهو طائفي ولا تكتمل طائفيته الممتازة، الا بصفقة يعقدها مع خصومه الطائفيين… وما يثير الاشمئزاز جداً، هو لجوء الطائفي، بعد هجره من طائفته او بعد تهجيره منها، اللجوء إلى طائفة أخرى… تذكروهم جيداً. انهم اسوأ خلق الطوائف. عيب.
لا يمكن أن تكون طائفياً قليلاً. القلة لا تعفيك من أنك طائفي، والأولوية لطائفتك. كما لا يمكن أن يكون العلماني، نصف علماني. العلمانية، نقاء تام من كل لوثة او غبار طائفي. ليس هناك نصف علماني، كما ليس هناك نصف طائفي ابداً.
لبنان على حافة التحلل. والكتل الطائفية مرصوصة الصفوف. تسلك السبل اللبنانية الطائفية بلا مواربة. اصحاب السلطة في لبنان عباقرة الطائفية:
استعرضوهم: احزاب طائفية مبرمة: "القوات"، "الكتائب"، "امل"، "المستقبل"، "الاشتراكي"، "المردة"، "حزب الله" في سياساته اللبنانية، كهلم،
يقرأون في كتاب الطائفية الرديء والمجرم. وما نحن فيه، دليل على حيوية هذه الآفات الطائفية، وعلى حماتها، الذين ذهبوا بلبنان إلى الكارثة. الكارثة هي الوليد الشرعي لهذه الطوائفيات المتحدة.
لا يتوقع أن تكون هناك حلول غير طائفية. فوز العلمانيين هو ضوء يشع في واقع لبنان السيء والمهني. العلماني كائن نظيف، لا لوثة طائفية تلطخ مسيرته.
اعود إلى البداية: المؤمن قريب إلى قلبي، واحترامه واجب. الطائفي حقير، واحتقاره واجب. فليبقَ ملعونا، مهما اختلفت طوائفياته المتنازعة على جثة وطن.
فيا أيها الطائفي. أنت حقير جداً. بل انت أكثر حقارة من المرتكب.
Is the Muslim World ripe of any kinds of popular vote? (Dec. 30, 2005)
Posted on September 30, 2008 and written in Dec. 30, 2005
Mind you that this article was written in 2005, way before most of Bush Jr. troops withdrew from Iraq, before the "Arab Spring" upheavals, before ISIS (Daesh) was created, before the global war on Syria…Before mass transfer of mercenaries to Syria, Libya, Azerbaijan, Somalia, Yemen…
Under the threatening banner of fighting terrorism in the Greater Middle East (GME) region and installing "democracy and freedom of speech" instead of extremist Islamic salafist religious' dogmas the USA and its allies are encouraging civil wars among the people and splintering the region into smaller and smaller self governing state-nations.
Every killing civilian attempts, perpetrated every where in the World, are labeled a terrorist act and the perpetrators heaped on the Al Qaeda group which was supposed to have been wiped out in Afghanistan or in most instances blamed on other Islamic extremist offshoots.
Meanwhile, the Western Nations are enacting laws restricting freedom of speech in Media and publications, extracting war executive orders to detaining of suspects without due legal recourse, spying on their own citizens and listening on communication calls against the rules of law in the name of fighting terrorists' plans and their organizational and financial resources and capabilities. 
The political atmosphere in the USA and many European countries is heading toward applying Martial Laws and these restrictive and restraining climates against Liberty and Freedom could be viewed as training sessions for the coming open war.
What is this GME policy? 
The USA was feeling comfortable after World War II as to its global strategic military superiority and its naval and land military bases throughout the five oceans. and continents 
The absolute monarchies, oligarchic and dictatorial regimes in the "Arab World" were facilitating the USA policy of dominion, and Israel was its local heavy stick whenever any regime ventured to resist it by simply recovering lands captured by Israel or to exhibit independent tendencies with the support of the Soviet Union.
The advent of Worldwide organized "terrorist attacks" and the inability to contain that movement with classical military interventions, mainly after the failure of the USA to maintain peace and stability in Iraq, led to a smoke screen change in the tactical approach for preserving hegemony in the Arabic Islamic World.
The code name is to divert the attention of the Islamic masses by offering minimal political representations within the oligarchic regimes which might satisfy the disposition of the people to a first step democratic level of governance and more leeway for freedom of speech and publication.
It is interesting to study the small changes that the USA means to bring to the region through the electoral systems in Egypt and Saudi Arabia. At this pace these two countries might require a century before any meaningful democracy is established: For starter the female gender has still to be permitted to drive officially in Saudi Arabia. 
It is also interesting to hear the howl of despair coming from the US administration every time the extremist Muslim political organizations are about to win any election.
For example, Hamas in Palestine is to be forbidden to participate in the Parliamentary election if any election is to take place, and the Muslim Brotherhoods in Egypt are detained and fraudulent election admitted as legitimate.
The election results in Iraq need more than 3 weeks to be officially declared while the wide sweeping victory of the Islamists in Algeria was militarily canceled and savagely contained a decade ago.
Not that the people in this region care to have Islamic salafist doctrinal political systems installed, but a reaction to the complete failure of the US and colonial powers to regard the people but merely modern slaves in an area flush in oil. 
For more than 80 years, the people in every Arabic country have been trying to experiment with democratic systems and these attempts have been aborted by the tacit support of the US to monarchic, oligarchic and one party regime.
The war strategy is not concerned with the governments, already subjugated and controlled for decades, but targeting the Muslim people in Afghanistan, Iran, Turkey, Iraq, Syria, Lebanon, Jordan, Palestine, Egypt, Sudan, Libya, Tunisia, Algeria, Morocco, Mauritania, Saudi Arabia, Yemen, Oman, Bahrain and the Arab Emirates. 
The Muslim countries that are Not socially or culturally closely related to Arabic or Persian influence or having large Muslim minorities will be drastically contained through strict financial and economic constraints such as Pakistan, India, Indonesia and Malaysia in Asia, and Nigeria and the Northern non Arabic African people in Chad, Niger, Mali, Ivory Coast, Senegal and Guinea.
What is being offered is basically a psychological "feeling good" attitude toward the prospect of fair representation without any substantial variations in the system of governance that suit grandly the interests of the US/colonial powers imperialists.
The policy of the GME striving for mega Media propaganda of "feeling good" attitude of forthwith democratic change is a sick chimerical gamble hoping that the average masses will be tamed into moderation or the regimes would have an opportunity to win a majority that would permit them to repress the extremist elements.
The Arabic people and Muslims in general have digested the smoke screen tactics of the US and Western World and their god fatherly dialogues that make their blood curl, and they cannot be fooled for long.
In the meanwhile, precious time is burned away mindlessly with no serious alternatives to genuine solutions.
So far, Iran has grasped the extent of that visible danger and has been feverishly acquiring military deterrence power, economic self sufficiency and utilizing the mass Medias to enlighten the Muslim World to the coming calamities. 
The Iranian regime is diffusing the message of unity and integrity among the Muslim masses and projecting the image of confident defiance: it is steadfast on its Uranium enrichment program on its proper soil for nuclear deterrence, saving its oil production, negotiating with Russia, China and India for economic cooperation and openly casting Israel as a spearhead colony of the US in the region. 
Iran is not about to relinquish its influence in Iraq or in Lebanon, through the powerful political party of Hezbollah or in Western Afghanistan where its Foreign minister is currently spending a few days there to keep strong links with its citizens. 
Iran is heading to become the catalyst of the next world calamity with the tacit economic and military support of China and Russia.
The alternative to prevent this dangerous trend and revert to a rational and peaceful coexistence is a secular, democratic and national Arabic force to take control of its destiny.
Unfortunately, what is required is inexistent, not even in its embryo, because of the perennial foolish US policy in this region of squashing the spirit of secular and democratic nationalism for short term benefits.
The US cannot win the looming war in the long term in the Greater Middle East, unless the purpose is indeed to set this region ablaze and its populations impotent for centuries to come, because the masses consider the US policies as the master evil in the world in planning and execution.
The reaction of the Muslims, in face of the sustained heavy handed and total disrespect of the US policies to support our claims for human rights and fair representations, and abusing the United Nations to squeeze our survival capabilities through economic and financial embargoes and sanctions, is toward fundamentalism.
This process is typified by the successes of Hamas in Palestine and the Muslim Brotherhood in Egypt in the Parliamentary and municipality elections and the strong inroads of the Islamic Jihad political parties in Algeria, Jordan, Syria, Lebanon and Sudan in the societies' fabrics.
It seems that the Muslims are reverting to staunch dogmatic principles reminiscent of a coming war with the infidel Crusaders and with valid rhetorical and logical reasoning.
There are a few baffling signs that this GME policy might not survive or a more viable alternative supercede the current policy of alienating the Arabs and Moslems.
For example the pressures on the Bush Jr. administration to rescind the restraining laws on private freedom and telephone and internet communication and acknowledging the flimsy basis for conquering Iraq and a popular waves of demonstrations against the all encompassing powers that the administration has snatched from Congress and concentrated in the executive branch under the prerogatives of war on terrorism.
I am leaning toward the option that by coining the term "terrorists" to connote Islamists and acknowledging that terrorism is stronger and far reaching than contemplated that the momentum for carrying the GME policy is becoming a bipartisan policy throughout the USA and the Western World.
The quagmires that the international forces are experiencing in Iraq are driving them out. Though it appears a tactical maneuver to regroup and figure out a strategy to crank the vise on the GME people and let them succumb under a wretched life of lack of freedom, democracy and poor economic and social development.
The European Union is about to give up on the application of human rights in the GME and is ready to adopt shortcuts to our difficulties and may temporary let us die slowly and vanish in the night.
Let us not fool ourselves.
Every time discrimination on the basis of religion or color or gender or nationality or custom is condoned inside or outside the boundaries of a nation, whenever human rights are baffled, people detained on flimsy charges and without due normal legal recourse, prisoners tortured to extract confessions and killed in their detention centers… then the spirit of extremism has indeed taken roots and the dictatorship system is deeply entrenched regardless of how developed a nation is or how loud they claim to have democracy and the rule of law and order among its citizens.
If we had to rely solely on the United Nations to temper the drive of the most powerful Nations, nations that have the tendency of bypassing genuine diplomatic procedures into direct military interventions toward the weaker nations, then we should be pessimistic about the coming war. 
There are a few realities that might prevent outright declaration of war by the Western World to the Islamic Arabic and Persian World:
First, the European Union is a complex assembly of Nations that could not be easily ruled solely by France, Germany and Britain in matters of participating in wars with multiple interactions with other bordering Nations;
Second, the Latin American countries are leaning toward socialism and are verbally antagonistic to USA imperialism;
Thirdly, the Far East with a heavy concentration of Muslims is not about to endanger its economic cooperation by internal political struggles that do not enhance their survival as a viable economic and financial block; and
Fourthly, Russia is too aware of the importance of the stability of its former Islamic Nations bordering Iran, Turkey and Pakistan to gamble on a fruitless policy of discrimination against the Muslim people. (The decision of Russia of intervening strongly in Syria changed the done, Not only in Syria but also in Russia strategy in the entire region)
However, if war is declared and any powerful nation sides with the Islamic masses and support it militarily, then we might witness the prophetic vision of George Orwell for future social and political organizations based on Communist blueprints as he described in his book entitled "1984".
An era of constant low level wars among three super blocks of nations.
One other thing, if another world war is declared against the "Muslims" our puppet regimes would collapse and, win or lose, Israel will cease to exist before an armistice is reached.
If the attack on the Twin Towers occurred during the invasion of Iraq, then the US would have declared war plainly and simply and the Muslim and Arabic people would have not vacillated for so long and remained manipulated, extorted and abused by the reactionary Arabic regimes holding on for dear life.
That would be far better than this tactics of low-level wars, targeted assassinations of key resistance leaders, massive economic and financial sanctions… that are reducing the people to a chaotic views of the long-term objectives of the colonial powers and a rapid descent to Underdeveloped States, totally reliant of colonial powers rescue missions.
Global Resolutions of World problems; (June 28, 2009)
Mind you that this essay was posted 11 years ago. Do you see any improvement and changes in the resolution of any of the world problems?
This essay intends to offer viable global resolutions to the global problems that I posted previously.  I developed on the 8 main global problems:
Fact one: Climate and environment quickly deteriorating.
Fact two:  Birth control is not efficient in the most under-developed States
Fact three:  Potable quality water and clean water for irrigation are dwindling fast.
Fact four:  The middle classes in China and India are expanding alarmingly, surpassing the US and Europe combined.
Fact five:  The world economy is experiencing serious deflationary period. (Which is good for the poorer classes, as long as constant "growth" does Not ruin the world resources)
Fact six:  The world is going through frequent deep financial crisis and recession.
Fact seven:  Effective military spending should decrease but it didn't.Military budgets are the only item that increase continuously, for pre-emptive wars and selling weapons in premeditated civil wars
Fact eight:  The identity crisis around the world is destabilizing order and security. (Still, the terms order and security are monopolized by governments to maintain the status quo for the elite classes)
It is appropriate to add the frequent health viruses pandemics and lack of new research into antibiotics to counter resilient and mutating bacteria
At this junction of human development, the global problems we have to face attest to the successes and accomplishments of man, his mental scientific genius, his legitimate ambitions for acquiring what he can afford to, his quest for liberty and the reward for a comfortable life after a hard day work. 
The global problems we have to resolve attest to man ethical and moral failures to catching up to his mental and emotional agility.
Man has proven his individual instinct capability for survival in a sustainable earth; man has now to prove that he developed enough collective instinct to survive an earth on the way to depletion.
The eight main problems cannot be solved separately. And Not a single problem can be solved by one supernation nation. 
The interactions among these problems mesh tightly and resolutions should be studied and analyzed as an entity, a complete package, by a world forum, meeting regularly, and then assigned to a central executive power. 
The United Nation is firmly established and has a wide database, current and on global scale. 
The first step would reasonably be to re-organize the UN with fresh competence, specialized departments, and actual executive power, but the State superpowers are not showing signs of investing time on re-structuring the UN potentials.
Veto power by a single State (one of the G5) to shut down resolutions by the other over 194 States is troubling.  More States are entitled politically and economically to be assigned permanent seats so that political decisions results from equitable economic balance in power. 
In all Parliaments there are committees for specific issues; I don't see why State representatives in the UN are not allocated in committees so that the world community feels that it has a share in the well being of earth's citizens.
 Globalization after the fall of the Berlin Wall exacerbated many of these problems and added a few more serious problems:
It belittled culture and replaced serious reflections with information
It pressured many States to organize into economic blocks to face up to a unipolar world power;
It generated identity issues and radicalization of religious extremism under the guise of autonomous and independent tiny States; and
It eradicated local based civilizations and traditions that had power to participate effectively in social progress and management. 
The new ideologies of civilization clash, the death of history, the only valid political system of conservative capitalism, and the dominance of the American language and way of life were meant to confirm the new unipolar political system. 
The world was to become a village governed by a central power and the financial crisis proved the danger of globalization "US style" or State ideology circumventing and crushing other viable ideologies.
The US Defense Minister Rumsfeld went as far as cursing Europe as "senile old Europe" because it adhered to legitimate ethical standards.
Environmental re-habilitation and climate management and control are political in essence. 
This problem is linked to increased urbanization and over-production and competition on world market in order to boost GNPs and secure higher political ranking among the G20. 
Containing CO2 emissions and stabilizing them to current levels is feasible at the expense of erecting nuclear power plants because the "clean" alternatives of elonian and hydraulic power generations are limited in production commensurate to the exorbitant cost. 
China and India must convert any new car put on the highway into much cleaner energy efficient vehicles or any solution for stabilization of CO2 production will fail.
The major worry is the emission of methane gas, worse 20 times than CO2 for the warming up process, which oceans have started to spew as the permafrost is being exposed after the melting of glaciers in the poles.
Earth regeneration is a slow process and for the Arctic to recover is not foreseeable in the medium term.  Reforestation is also feasible but younger trees are no supplement to efficient old trees that are dying and decomposing. 
Until the tropical forests resume their natural function of absorbing more CO2 than emitting, then earth environment is in serious trouble.
Birth rate control is plagued by superstition, ignorance, oligarchy systems, and extremism in many societies; these deficiencies are increasing and worsening in under-developed States. 
Birth control must be a decentralized enterprise and tailored made to customs and traditions to be successful in the long term. 
Only higher rate in education, exposure to other civilizations, active dissemination of female rights and enforcing them, and increased local facilities to generating job opportunities can stabilize birth rate to manageable level.
World finance currency has to be stabilized in order to avoid desastrous fluctuations not based on sound economic output and real trade exchange. I suggest the following steps:
First, the developed States have to agree on another tangible standard for currencies.  Gold would not do because the US has abolished it in 1967 because all the gold in the world could not sustain the huge amount of paper dollars circulating or intended to circulate around the world. 
Gold extraction, even if practically depleted on ground of economic feasibility, can always be re-used and circulated but has not many industrial value. 
The alternative is a basket of depleting minerals that are essentials for manufacturing and production.  The processed minerals do not have to be rare but very essentials for development.  The US can agree to this idea since it has huge reserves in many important minerals.
Second, all the States that can account for at least 3% of all currency circulation should join an "International Money Printing Council" with tight control and monitoring criteria. 
The first States in ranking with combined shares of over 50% of cash money in circulation on the global market should have a veto power.
There are serious dangers that can wreak havoc to any global resolutions if politics succumb to one of Three Global Temptations.  
It is appropriate to consider the example of a team of rock climbers.  The team has the appropriate equipments that are tested scientifically and the members have the proper physical training.  There are three main risks for the team to fail in his mission of reaching the top.
The first temptation is that a member of the team going berserk and taking a dive: this member can carry down the rest of the team with him. A few people have this urgent temptation to dive, and when available, they would try dangerous acrobatics. 
Luckily, the two populous nations of China and India have taken off; they have the tools, the technology, and the means to care for their over 2 billion citizens. The main worry is that they are trying to catch up in a few decades what took centuries for the USA, Europe, and Japan to reach in stable governments, and legitimate desires for comfort.
The accelerated trends in China and India for over production are a dangerous temptation that needs to be tampered by political sharing at an equal footing.  
There are many more millions who have been humiliated for centuries and robbed of their basic dignity; they have not gone berserk because of poverty in means for survival as individual: They are dangerous because of a collective sense of insignificance and desperation toward the policies of the colonial powers of resuming this process of humiliation and denying them even diplomatic respect as recognized States. 
Not all Muslim States feel this desperation: Iran, Indonesia, Malaysia, and Turkey have taken their destinies in their hand.  What the European Union and the USA have to focus on, right now, is to salvage the remnant of dignity among the "Arab" populations.
The second temptation facing the team of climbers is the wall, the rock face. Most team members might have the techniques of sheltering from falling rocks, slippery sections, brittle portions, and blowing winds.  Human kind has learned to take shelter until the danger passes over. 
Most of us have developed the instinct of prudence, such as not interference and keeping low levels. We are at a junction where danger is not to pass over on its own volition and no sheltering behavior can protect us for survival.
Human kind has to move as a team of bold activists and turn out heavily to put their words and opinions at work. 
If we hold to our tribal customs, our illusory identities, our comfortable lifestyles, our chimerical convictions… then all is lost. 
The team has to support the weakest member as difficulties surge and be confronted collectively.  The best means is to include the weakest members in the resolution programs so that they acquire the ropes, skills, and confidence to share in the task.
The third temptation braving the team is deciding on the target of the mission and it has to be a collective goal. There are no tops to reach in human progress but there are defining phases. 
We are at the dawn of Prehistory and a new kind of history has to be achieved and written. Tribal history has done its function but it is of no use for our current global problems.
National wars, religious wars disguised as ethical values, ideological wars, cultural wars, or war of "civilization" have been tried and they all failed to bring reprieve and salvation.
A new adventure for human kind is facing us boldly and we have to invent a new kind of history more appropriate to our survival. The new history should be focused on resuming our medical successes, eliminating pain and diseases, eradicating weapons of mass destruction, keeping us functional in old age, overcoming illiteracy, investing on continuing education, creating opportunities for various skills, desires, and achievements, preserving local languages and literature, managing human rights, and salvaging the dignity of every human being.
Frankly, The European Union is actually the main laboratory for confirming that "Tribal History" is exhaling its last breath.
That human dignity is not measured by fictitious apartheid scales based on color, religious affiliation or ethnic origins.
That humiliating man is not a point of view or can generate any temporary benefit. If God has been angry for millennia then man has an opportunity to prove that he can harness collective instinct for survival to reverse that anger and make God feels proud of his Creation.
Note: Donald Trump and his administration have opposed the UN trend into global cooperation, and explicitly showed the ugly "hegemony" of US financial system established after WW2, through blatant financial sanctions for $ money transfer, and imposing high taxes of economic trade goods that disturb its internal market, lavished lands that it does Not own…
Forget aids: Desist from further exploitation
Posted on February 28, 2016
Enough of aid – let's talk reparations
Should the poor colonized States wait another 100 years to earn $1.25 per day?
Colonialism is one of those subjects you're not supposed to discuss in polite company – at least not north of the Mediterranean. Most people feel uncomfortable about it, and would rather pretend it didn't happen.
Debate around reparations is threatening because it upends the usual narrative of development
Habib Battah shared this link and commented on it
Enough of aid – let's talk reparations The impact of colonialism cannot be ignored theguardian.com|By Jason Hickel. Nov.27, 2015
Who built Europe?
"In the mainstream narrative of international development, peddled by institutions from the World Bank, the Monetary Fund to the UK's Department of International Development, the history of colonialism is routinely erased.
According to the official story, developing countries are poor because of their own internal problems, while western countries are rich because they worked hard, and upheld the right values and policies…
And because the west happens to be further ahead, its countries generously reach out across the chasm to give "aid" to the rest – just a little something to help them along.
If colonialism is ever acknowledged, it's to say that it was Not a crime (against human rights), but rather a benefit to the colonised – a leg up the development ladder
The historical record tells a very different story, and that opens up difficult questions about another topic that Europeans prefer to avoid: reparations.
No matter how much they try, however, this topic resurfaces over and over again.
Recently, after a debate at the Oxford Union, Indian MP Shashi Tharoor's powerful case for reparations went viral, attracting more than 3 million views on YouTube. (Algeria is re-launching the reparation issue of French colonialism also)
Clearly the issue is hitting a nerve.
The reparations debate is threatening because it completely upends the usual narrative of development. It suggests that poverty in the global south is not a natural phenomenon, but has been actively created.
And it casts western countries in the role not of benefactors, but of plunderers.
When it comes to the colonial legacy, some of the facts are almost too shocking to comprehend.
When Europeans arrived in what is now Latin America in 1492, the region may have been inhabited by between 50 million and 100 million indigenous people.
By the mid 1600s, their population was slashed to about 3.5 million.
The vast majority succumbed to foreign disease and many were slaughtered, died of slavery or starved to death after being kicked off their land. It was like the holocaust seven times over.
What were the Europeans after? Silver was a big part of it.
Between 1503 and 1660, 16m kilograms of silver were shipped to Europe, amounting to three times the total European reserves of the metal. (Most of this silver was coined as money and exported by Portugal to China that had started collecting taxes in the form of silver money)
By the early 1800s, a total of 100m kg of silver had been drained from the veins of Latin America and pumped into the European economy, providing much of the capital for the industrial revolution.
To get a sense for the scale of this wealth, consider this thought experiment: if 100m kg of silver was invested in 1800 at 5% interest – the historical average – it would amount to £110trn ($165trn) today. An unimaginable sum.
Europeans slaked their need for labour in the colonies – in the mines and on the plantations – not only by enslaving indigenous Americans but also by shipping slaves across the Atlantic from Africa.
Up to 15 million of them.
In the North American colonies alone, Europeans extracted an estimated 222,505,049 hours of forced labour from African slaves between 1619 and 1865. Valued at the US minimum wage, with a modest rate of interest, that's worth $97trn – more than the entire global GDP.
Right now, 14 Caribbean nations are in the process of suing Britain for slavery reparations.
They point out that when Britain abolished slavery in 1834 it compensated Not the slaves but rather the owners of slaves, to the tune of £20m, the equivalent of £200bn today.
Perhaps they will demand reparations equivalent to this figure, but it is conservative: it reflects only the price of the slaves, and tells us nothing of the total value they produced during their lifetimes, nor of the trauma they endured, nor of the hundreds of thousands of slaves who worked and died during the centuries before 1834.
These numbers tell only a small part of the story, but they do help us imagine the scale of the value that flowed from the Americas and Africa into European coffers after 1492.
Then there is India.
When the British seized control of India, they completely reorganised the agricultural system, destroying traditional subsistence practices to make way for cash crops for export to Europe.
As a result of British interventions, up to 29 million Indians died of famine during the last few decades of the 19th century in what historian Mike Davis calls the "late Victorian holocaust".
Laid head to foot, their corpses would stretch the length of England 85 times over. And this happened while India was exporting an unprecedented amount of food, up to 10m tonnes per year.
British colonisers also set out to transform India into a captive market for British goods.
To do that, they had to destroy India's impressive indigenous industries.
Before the British arrived, India commanded 27% of the world economy, according to economist Angus Maddison.
By the time they left, India's share had been cut to just 3%.
The same thing happened to China.
After the Opium Wars, when Britain invaded China and forced open its borders to British goods on unequal terms, China's share of the world economy dwindled from 35% to an all-time low of 7%.
Meanwhile, Europeans increased their share of global GDP from 20% to 60% during the colonial period. Europe didn't develop the colonies. The colonies developed Europe.
And we haven't even begun to touch the scramble for Africa.
In the Congo, to cite just one brief example, as historian Adam Hochschild recounts in his haunting book King Leopold's Ghost, Belgium's lust for ivory and rubber killed some 10 million Congolese – roughly half the country's population.
The wealth gleaned from that plunder was siphoned back to Belgium to fund beautiful stately architecture and impressive public works, including arches and parks and railway stations – all the markers of development that adorn Brussels today, the bejewelled headquarters of the European Union.
We could go on. It is tempting to see this as just a list of crimes, but it is much more than that.
These snippets hint at the contours of a world economic system that was designed over hundreds of years to enrich a small portion of humanity at the expense of the vast majority.
This history makes the narrative of international development seem a bit absurd, and even outright false.
Frankie Boyle got it right:
"Even our charity is essentially patronising. Give a man a fish and he can eat for a day. Give him a fishing rod and he can feed himself. Alternatively, don't poison the fishing waters, abduct his great-grandparents into slavery, then turn up 400 years later on your gap year talking a lot of shite about fish."
We can't put a price on the suffering wrought by colonialism.
And there is not enough money in the world to compensate for the damage it inflicted.
We can, however, stop talking about charity, and instead acknowledge the debt that the west owes to the rest of the world.
Even more importantly, we can work to quash the colonial instinct whenever it rears its ugly head, as it is doing right now in the form of land grabs, illicit financial extraction, and unfair trade deals.
Shashi Tharoor argued for a reparations payment of only £1 – a token acknowledgement of historical fact. That might not do much to assuage the continued suffering of those whose countries have been ravaged by the colonial encounter. But at least it would set the story straight, and put us on a path towards rebalancing the global economy.