Archive for the 'religion/history' Category
"The Gardens of Light" by Amin Maalouf (Reviewed in April 19, 2007 and posted in 2008)
"The gardens of light" is translated from French. Amin  Maalouf is currently a French Academician from Lebanese origin who immigrated during the civil war. I read all his books
In the middle of 200 AC, Mani set about spreading his Message and he preached for over thirty years a new religion, a mixture of Christianity (Nazarene), Buddhism and Ahura Mazda (Zoroastrianism and whose priests were called Magi).
Mani was born around AD 216 in Mardinu (Mardin, a town east of present Turkey on the North of the Tigris River, a Syrian region that French mandated power offered to Turkey in 1937).
Mani called himself the "son of Babel". He experienced the unyielding faith, the teachings and the rigorous life style of the White clad Brethren or monks of a Nazarene sect on the Euphrates River banks, where his father Patek was a member and who adopted the doctrines and teachings of this Christian Nazarene sect..
This sect was called "Halle Haware" or white garment in the Aramaic language.
The members of the sect did Not eat meat or drink wine or leavened bread; the disciples wore white from top to bottom.
This sect was scared of fire, a counter faith to the most common Zaradust faith in the region at the time, and thus would eat only raw fruits and vegetables grown by the community.
Food from outside the community was prohibited and considered "female" food because women were banished from the community and the female names in the scriptures were not mentioned unless the names represented calamities and bad augurs.
(I told my young nephew William, who insists on wearing white garment and who spent three weeks in India at a meditation center in Mount Abu, about this novel and he sounded interested but he claimed that his sect (which he would not give it this label as if it is a bad connotation like cult) is far ancient and going back many thousands of years. William is no longer into these "fashionable" trends)
Mani is now a very close advisor to the Divine King of Kings, the Sassanian monarch Shapur, and managed for 3 years to delay a resumption of war with the Roman Empire.
The Roman Emperor Philip the Arab (Born in Syria) had struck a deal with Shapur to cede Armenia to the Persian Empire and to deliver a tribute of 100,000 sacs of gold every year by a caravan of bedouins of his tribe. 
Philip needed badly a truce in order to celebrate the 1000 years of the creation of Rome.
After Philip was assassinated, his successor resumed paying the tribute but was assassinated two years later and four generals were vying for the throne of Rome and the tribute could not arrive.
Shapur succeeded his father Ardashir, the founder of the Sassanid Dynasty, who defeated the powerful Parthian king Artabanus in AD 226, who had previously defeated the Emperor Caracalla in AD 217.
The Parthian Empire was located in Northern Iran and was comprised of the current Kurdistan territory, part of Anatolia (in current Turkey) and the central Iraqi plains and including Babylon.
The Roman Empire had the Western parts of current Turkey with Cappadocia as the main city and all of Syria (Aram) and Egypt. 
The Sassanid Dynasty had Ctesiphon as its Capital, near Babylon, but on the Eastern shore of the Tigris and which used to be the Capital of the defeated Parthian Empire. The Sassanid Empire expanded to include Afghanistan and Pakistan. 
Shapur could have installed his capital anywhere he wanted further to the East but he wanted to be close to the Roman Empire, his arch-enemy.  Shapur succeeded twice more in defeating the Romans and captured Emperor Valerian and made him prisoner in AD 259.
Shapur begged Mani to join him on one of his war expeditions so that he may promote his religion to the conquered territories but Mani declined the offer saying: "My words shall shed no blood. My hands shall bless no blade. My hands shall neither bless the knives of sacrificing priests, nor even a woodcutter's axe."
While the Magi were destroying the Gods in the conquered territories of Armenia, Cappadocia, and Syria Mani and his followers "The Sons of Lights" were preaching peace and contempt for all swords and the hands which wield them. 
Mani and his followers prayed at the tomb of his father Patek and his mother Mariam and he felt weak in the natural surrounding of his village.
Patek, the father of Mani, was from a Parthian warrior class and Sittai, and the leader of the White-clad sect had ordered him to go home and bring his son to live within the community after he is weaned.
Mani was 4 years old when he was baptized in the river and lived in the community without knowing who was his father or mother since Patek was not allowed or cared to show affection for his son.
Mani was used to isolate himself and discovered a favorite place for seclusion in a peninsula by the Tigris River surrounded by palm trees. By the age of twelve Mani must have gathered from bits of conversation how he was conceived and his origins and he liked to paint. 
It is at that age that he saw on the surface of the river the image of his "Twin" or "Double" who told him: "Draw what seems right to thee, Mani.  He who sends me knows no rival.  All beauty is the reflection of His beauty". 
Mani told his close friend Malchos in the community: "Tread lightly on this earth, avoid sudden movements, and do not kill trees or flowers. Pretend to plow the soil, but do not wound it. When others scream and yell, move only your lips."
When he was 24, Mani's "twin" told him that it was time for him to get out to the world and spread the Message of tolerance to all religions and bring down the walls among casts and races. 
Mani shed his white garment and wore colorful cloth and walked to Ctesiphon to find his friend Malchos.  Malchos was originally from Tyre (south current Lebanon) and stayed in the community when his father drowned there and then was excommunicated at the age of fifteen.
Patek joined his son in order to bring him back to the community and ended up becoming his first disciple. 
Mani started teaching that every person or object is a mix of light and darkness and it is through the five senses that individuals need to differentiate the good and beautiful in the world and increase their knowledge, sense of beauty and tolerance.
Mani left for Deb by sea, on the estuary of the Indus River (in current Pakistan). This city was where all the ships from West to East stopped and the Kushan princes and kings were tolerant to all religious beliefs and it is said that Thomas, the twin brother of Jesus, was the apostle who spread Christ's teachings there and in India.
It used to be a treacherous voyage and took a month under the best monsoon conditions around the month of May.
Deb is no more, and the emplacement of Karachi is very close; Ctesiphone is no more, but current Baghdad was built close by.
Hormisdas, the grandchild of Ardashir, had defeated the Kushan princes and was ready to enter Deb.  Mani met him with a delegation, saved Hormisdas favorite daughter from death, and saved Deb from destruction. 
Instead of gold, Mani asked Hormisdas to give him Denagh, a 13- year old daughter of a martyred officer that Hormisdas has taken under his protection. Denagh has stayed near Mani the whole night healing the little girl.
When later Patek wanted to know the kind of relationship Mani had with Denagh he replied: "Her garments trace the boundaries of my nomadic realm". 
He indirectly answered the implicit question by stating: "What merit would there be in depriving oneself of a pleasure which one had never enjoyed?"
Back to Ctesiphon, Mani met the Divine King Shapur and secured permission to spread his Message under his protection.  Mani was 26 then and his speech was: "I respect all creeds. The religious sects do not want to listen to the good in the other sects but they assemble the flocks of the faithful around hatred because it is only in confrontation that they show their solidarity. 
When men are tired of rites, myths and curses, they will remember that, one day, during the reign of the great Shapur, a humble mortal sent a cry resounding across the world."
Mani had a special relationship with King Shapur and the latter was ready to adopt Mani's Message if he agreed to stay close to him at the court. 
Mani declined the deal and the Magi gave Mani hard times because his message was a threat to their cast.  Hormisdas, Shapur's younger son and King of Armenia and a follower of Mani's Message, succeeded in the throne for a short period because the Magi poisoned him.
The next king was Bahram who tortured Mani for 30 days and exposed him shackled for everyone in Beth-Lapat to see. Mani remains were hanged naked for three days at the entrance of the city and no one was to know where he was buried. But the wall became a place of pilgrimage.  
The disciples of Mani wrote everywhere "Mani Hayye" (Mani is alive) which was transformed into "Manichean".
The Magi and the Catholic Church did their best to annihilate his books, paintings, and any icon of Mani.
The Western and Eastern religions succeeded in deforming Mani teachings and casting him as "The Devil", the "lying demon" and the "pestilential heresy". 
For a thousand years, he was called "The Apostle of Jesus" in Egypt and "The Buddha of Light" in China.
It is unfortunate that Shapur was dying when the Romans invaded Palmira (Tadmor) and captured Zenobia prisoner. Zenobia had managed to rule over Syria and Egypt from Tadmor.
Note: Mani message was the predominant religion in North Africa when St. Augustine lived in Tunisia
Who is Shirley Chisholm?
"I ran because most people thought the country was not ready for a black candidate, not ready for a woman candidate. Someday, it was time in 1972 to make that someday come," she told an interviewer at the time
Before Hillary Clinton. And before Obama. there was Shirley Chisholm
Decades before Barack Obama or Hillary Clinton, there was Shirley Chisholm
"If they don't give you a seat at the table, bring a folding chair."
"Tremendous amounts of talent are lost to our society just because that talent wears a skirt."
"The emotional, sexual, and psychological stereotyping of females begins when the doctor says, 'It's a girl'."
"What do we want? What does any human being want? Take away an accident of pigmentation of a thin layer of our outer skin and there is no difference between me and anyone else."
Forty-four years ago this week, Shirley Chisholm made history as she announced her candidacy for the White House. Her bid for the top job was short lived, but the symbolism is as powerful today as it was then.
BBC Newsbbc.com
She was a pioneer for her generation, a woman of many firsts – the first African American congresswoman. The first African American to run for president. The first woman to run for president.
"She paved the way for me to be able to set foot on Capitol Hill," says 22 year-old Kimaya Davis, who works for a congressional committee.
Davis is black and secured her job after an internship with the Congressional Black Caucus.
Founded by Shirley Chisholm, the Caucus represents black members of Congress.
"It's because of her that I was able to get that internship – it helps young black students. A lot of kids like me, we don't have family connections and privilege."
To those who know about her, Shirley Chisholm is more than a role model, she's an icon and a trailblazer who deserves greater credit and attention than history afforded her.
Despite her many achievements Chisholm is not a household name in the US.
"She was well known in the late 1960s and 1970s, but if you don't come from that era, it's easy to be forgotten," said Ky Ekinci, a social entrepreneur from Florida's Palm Coast.
A few months ago, Ekinci organised the inaugural Shirley Chisholm Day. Around 50 people in the area met to celebrate her life.
His goal was to get many of the younger people in the Palm Coast area, where Chisholm retired and spent her final years, to learn about her.
He created a hashtag, #IKnowNow, to spread the word further afield, tweeting out bite-size facts about Chisholm.
Born in 1924 in Brooklyn, New York, Shirley Chisholm, spent some of her childhood years living with her grandmother in Barbados, before returning to her parents in New York to complete her education.
After qualifying as a teacher she worked in childcare, where she developed an interest in politics. She served in the New York state assembly, then made history in 1968, becoming the first African American woman elected to the US Congress.
Shirley Chisholm wisdom
"In the end, anti-black, anti-female, and all forms of discrimination are equivalent to the same thing – anti-humanism."
Charles Rangel speaks to Witness about Shirley Chisholm
"I have no intention of just sitting quietly and observing. I intend to speak out immediately in order to focus on the nation's problems," Chisholm said of her new role.
Her victory, against the backdrop of the civil rights era, was a huge milestone, but with it came challenges.
"Can you imagine being a woman, and black in congress then?" says Congresswoman Barbara Lee, who represents the 13th District of California and is one of 35 African-American women who has served in Congress to date.
The first black woman, and the second ever female on the influential rules committee in Congress, she shattered a lot of glass ceilings, says Lee.
"Some of the men in Congress did not respect her, she just stood out and they didn't get her. But she wouldn't back down. She didn't go along to get along, she went to change things."
This was demonstrated in the sort of legislation Ms Chisholm worked on as a congresswoman, fighting for the underprivileged and minority groups.
She championed a bill to ensure domestic workers received benefits, was an advocate for improved access to education, and fought for the rights of immigrants.
She sponsored a bill to expand childcare for women, supported the national school lunch bill and helped establish the national commission on consumer protection and product safety.
Shirley Chisholm also worked tirelessly to expand the government-funded food stamps programme so it was available in every state, and was instrumental in setting up an additional scheme, The Special Supplemental Nutrition Program for Women, Infants and Children (Wic), which provided support for pregnant women
In politics, Chisholm found her gender a particular setback, "I met more discrimination as a woman than for being black. Men are men," she once said.
"She had guts, and she made people believe that they too can be someone, that we are equal, that gender doesn't mean you can't achieve the highest office of government," her goddaughter Marya Boseley says.
That desire to break boundaries was what drove Shirley Chisholm to make a run for president in 1972, seeking the Democratic nomination a mere three years after she became a congresswoman.
Ms Chisholm, whose slogan was "Unbought and Unbossed," said she never expected to win but hoped her candidacy would "change the face and future of American politics".
"I stand before you today, to repudiate the ridiculous notion that the American people will Not vote for qualified candidates, simply because he is not white or because she is not a male," she told supporters as she launched her campaign.
"I do not believe that in 1972, the great majority of Americans will continue to harbour such narrow and petty prejudice."
Congresswoman Lee first met Shirley Chisholm during her presidential race, and ended up volunteering for her. "She spoke to us in Spanish," she recalls.
"Then when I said I wanted to work for her she took me to task and made me register to vote first. She told me if I wanted to shake things up, I better get involved in politics."
The campaign wasn't easy – Shirley Chisholm survived several assassination attempts and sued to ensure she was included in the televised debates.
She made it as far as the Democratic convention, losing out on the nomination to George McGovern, but leaving a lasting impression.
She served 7 terms in Congress, retiring in 1982, after which she returned to teaching.
She died in 2005, at the age of 80.
Despite her many achievements, those close to her say she never received the place in history she deserved.
"People are ignorant to history," says Bosely who is 47. "When I was growing up black history was prevalent in schools and now it's not."
Congresswoman Lee agrees education around her legacy is lacking, "especially as we are still dealing with many issues as it relates to the inclusion of African Americans in society."
Lee successfully lobbied for a painting of Shirley Chisholm to be hung in Congress, and for a stamp to be released in her honour.
And, in November of last year, Chisholm was awarded the Presidential Medal of Freedom.
"There are people in our country's history who don't look left or right – they just look straight ahead. Shirley Chisholm was one of those people," President Obama told the gathered audience at the White House as he presented her award posthumously.
"Shirley Chisholm's example transcends her life. And when asked how she'd like to be remembered, she had an answer: 'I'd like them to say that Shirley Chisholm had guts.' 
And I'm proud to say it: Shirley Chisholm had guts."
Follow Rajini on Twitter – @BBCRajiniv
THE FOREKNOWLEDGE OF THE JFK ASSASSINATION
Sunday, Nov. 22, 2020 – is the 57th anniversary of the assassination of President John F. Kennedy.
The first thought is that we've been living in one long arc of American history from the JFK murder until now, and that Donald Trump will either close that arc, or be just another in a long procession of mediocrities willing to live with the consequences.
We're living through a major event and debate of a different sort, the evidence (for those that want to bother to look), of massive election fraud and, it would appear on first glance, to steal an election by means of that massive fraud.
And to listen to some "outraged" media personalities, this "just shouldn't happen" because this is "the United States of 'Murika," and not, as we're constantly reminded, "a banana republic."
The bad news is, that if the "deep state" is willing to murder a president, out in the open, in public, and then murder – again in public and live on national television – his alleged assassin, and then after all that to lie about what happened and to foist on the public the ridiculous narrative of "lone assassins" firing a "magic bullet" only to be murdered by another "lone assassin" who just happens to be a Mafioso, and after that, to have the national media – three television networks, radio, and newspapers at the time – all publish and push that narrative on the people, then that tells us that nothing, really, has changed.
If they can murder a president, then murder his alleged assassin, and then concoct a crazy narrative and use the media to sell the story, they can certainly commit massive election fraud, send votes to a CIA center in Germany to be "counted" and push a dubious narrative on the public
(See https://conservativedailypost.com/german-city-is-cia-remote-hacking-base-28-states-sent-election-results-there/ and thank you to S.D. for spotting that one!).
In short, if America had not become a banana republic after the excesses of Woodrow Wilson and Franklin Roosevelt, it certainly had by the time of the JFK assassination, and remains so now.
A sharp message needed to be sent in 1963: if you attempt to change the ways of the swamp as President, we will kill you, and if you the people attempt to do so, we'll simply commit massive fraud until we get the results we want. 
And if the occupant of the White House doesn't want to leave on account of said fraud, then we'll just send in the Navy Seals and have him forcibly evacuated (method notably unspecified).
That's another classic behavior of a banana republic: the good old fashioned "presidential palace coup".
And for those really paying attention, isn't it intriguing that some of the same players are involved:
(1) two Presidents with their own independent sources of wealth, and not dependent on running the federal government as a a grift or pay-for-play scheme to increase their family wealth,
(2) the "intelligence 'community'" in the form of the CIA and FBI, which suppresses relevant evidence for months;
(3) the mafia, which is there to stuff ballots into boxes or murder alleged assasins when needed (think Cook county back then, or Philadelphia now, and see
https://cloverchronicle.com/2020/11/15/how-a-philly-mob-boss-stole-the-election-and-why-he-may-flip-on-joe-biden/embed/#?secret=td0zTiUrHC
That is the very definition of a banana republic folks.
All of which brings us the article de jour:
Thirteen People Who Had Foreknowledge of JFK's Assassination
There were clear signs and indications before the murder of President Kennedy that there was a plot afoot to do so; there was foreknowledge.
I want to focus on three of the people whom the article cites as having had foreknowledge.
US Army private first class Eugene Dinkin, US military code operator David Frederick Christensen, and US military code operator, Richard Case Nagell.
About Private Dinkin, the article says:
U.S. Army Ordinance cryptographic code operator, Private First Class Eugene Dinkin, was stationed in Metz, France when he intercepted and decoded not one, but two messages regarding the coming assassination of President Kennedy.
The first message he intercepted was in October of 1963, the second was on November 02, 1963 (less than three weeks before the assassination).
No one believed Dinkin's warnings, and when he discovered the Army was going to (conveniently) require him to undergo psychological evaluation, Dinkin instead chose to go AWOL before reemerging on November 06, 1963, at the United Nations in Switzerland, Geneva where he told reporters of his knowledge of the deciphered plot against President Kennedy.
Dinkin was arrested on November 13, 1963. After his arrest he was sent to the Walter Reed Army Medical Center, but not before first being held at a psychiatric hospital.
The assassination still took place, and Dinkin's attempt to thwart it was ushered down the memory hole, not even earning a mention in the Warren Report.
You can research more about Dinkin and his attempt to warn of Kennedy's demise here, including Dinkin's other sobering revelation:
"In September, 1963, Dinkin noticed material in the Army newspaper, Stars and Stripes, and other print publications, that was negative toward the president and his policies and implied that he was a weak president in dealing with the Russians.

The examples that he found became more negative, the suggestion being that if he were removed as president it would be a good thing." (Emphasis added)
The official narrative, The Warren Report, and a complicit media "Mighty Wurlitzer" propaganda machine swung into full operational mode, and suppressed a story. Sound familiar?
David Frederick Christensen had a similar experience:
Little is know about David Christensen, but like Eugene Dinkin, Christensen was a code operator for the U.S. military in 1963 who happened upon information he wasn't supposed to know.

Christensen intercepted a communication sometime in October of 1963 regarding the plot to kill JFK, and just like Dinkin, he was ignored and his sanity called into question.

A letter he wrote to a friend mentioning his foreknowledge of the assassination can be read here.
When one clicks on that link to Christensen's letter, one reads this:
Nick,

Well after 13 1/2 years I finally found out your whereabouts. Dam(sic), its (sic) been a long time since Kirknewton, Scotland, and the beer we drank on the beach and the club. Had to get your address from the outfit in Texas.

…

Christ, you remember the position I worked at, in Sgt Praters (sic) section, don't you? You remember about a month or 6 weeks before I left Scotland, when I picked up a link mentioning the assassination of President Kennedy.

How hard I tried to get it sent out, and because of that f**kin Forney and Delaughter they wouldn't send it to NSA.

Since I have learned that the man's name, most mentioned was number 4 in a certain branch of organized crime at the time.

Was number 2 last year. I will send you a form for proof of claim…. The "link was" Lisbon to Tangiers you remember.

How I got my ass chewed for not dropping the link. Have learned that this branch of crime will put out a feeler of forthcoming things. By sending it as a practice message.

Nick it really broke me up after Nov. 22, 63. Especially when I had it all before hand.
And so on.
Finally, we have Richard Case Nagell, about whom we read the following:
Decorated veteran of the Korean War, Richard Case Nagell was a U.S. Intelligence operative for the CIA who discovered that there was a conspiracy to assassinate JFK, and that Lee Harvey Oswald was marked to be the patsy.

Nagell was tasked with attempting to foil the assassination plot, up to and including killing the patsy, but instead—in an attempt to remove himself from all involvement in the conspiracy—he chose to purposely get himself arrested by firing a gun in an EL Paso, Texas bank and then waiting outside for the police to arrive.

Nagell would later tell author Dick Russell that a few rogues in the CIA (and Texas oil interests) were behind the assassination.

You can read all about Nagell's story in the book The Man Who Knew Too Much (purchase here) by Dick Russell. (Emphasis added)
So what do we have?
Firstly, we have elements of the military – code operators in two instances – who pick up traffic indicating an assassination plot. This alone indicates that factions within the military-intelligence complex were involved in the planning, but it also indicates that some were not, and if Richard Case Nagell story is to be believed, that some were trying to prevent it.
Secondly, and more importantly, we have foreknowledge. Indeed, it would be difficult if not impossible to keep such a widespread conspiracy quiet and free from all leaks and potential detection.
Indeed, there were reports in some of the lesser-known publications and media at the time that getting rid of Kennedy would be a "good thing."
In short, the "narrative was prepped," much like we saw in the run-up to the 2020 election, with both sides warning of fraud, of a contested election, and so on.
The bottom line is: we're still looking at the same Deep State, the same factions, the same players, and the same playbooks. Mafia, CIA, military, and "Texas oil interests", meaning the Hunts, the Murchisons, and – yes – the Bush family.
And we're still looking at a banana republic… with nukes.
Joseph P. Farrell has a doctorate in patristics from the University of Oxford, and pursues research in physics, alternative history and science, and "strange stuff".
His book The Giza Death Star, for which the Giza Community is named, was published in the spring of 2002, and was his first venture into "alternative history and science"
57 YEARS AGO TODAY: THE FOREKNOWLEDGE OF THE JFK ASSASSINATION (gizadeathstar.com)
Connecting a few dots.  Part 2. Posted in 2012.
You may start with part 1, if you wish https://adonis49.wordpress.com/2012/07/14/part-1-on-africa-and-blood-money/
Part 2 concerns the consequences of Colonialism on the African people (with slight editing and rearrangement of the original source):
"Africa is almost 4 times the size of the United States of America in land size and in all kinds of riches, especially in raw materials such as platinum, cobalt, uranium, tantalum, gold, diamonds and oil…
Africa was destroyed by imperialist Europe and is still being destroyed by Europe.
The effects of colonialism past and present are visible all over Africa.
Africa has suffered the worst genocide and holocaust at the hands of the architects of slavery and colonialism.
What is called "European Renaissance" was the worst darkness for Africa's people.
Armed with the technology of the gun and the compass that it copied from China and the Arab Empire, Europe became a menace for Africa against her spears.
So-called "civilized" Europe and claiming to be "Christian" came up with the Transatlantic Slave Trade. There was massive loss of African population and skills.
A few historians have estimated that the Gold Coast (today's Ghana) alone, lost over 2 million of its people to slavery over 4 hundred years.
What would have been Britain's level of development had millions of her people been put to work as slaves out of their country over a period of four centuries?
As if slavery had not already done enough damage to Africa's people, European leaders met in Germany from December 1884 to February 1885 at the imperialist Berlin Conference.
The Belgian King Leopold stated the purpose of the Berlin Conference as "How we should divide among ourselves this magnificent African cake."
Africa was thus plunged into another human tragedy.
The Berlin Treaty of February 26, 1885, of the European imperialists sliced Africa into "Portuguese Africa", "British Africa", "German Africa", "Italian Africa," "Spanish Africa", "French Africa" and "Belgian Africa."
There was no Africa left for Africans except Ethiopia, encircled by paupers of land dispossessed people who were now the reservoir of cheap native labor for their dispossessory.
Somalia, a tiny African country, had the misfortune of becoming "British Somaliland", "Italian Somaliland", and "French Somaliland."
Colonial brutality on the colonized Africans knew no bounds.
Here are a few examples of atrocities committed against Africans by colonialists.
A British philosopher, Bertrand Russell wrote about some of these colonial atrocities perpetrated by Belgium in the Congo in the name of "Western Christian Civilisation."
Russell wrote:
"Each village was ordered by the authorities to collect and bring in a certain amount of rubber – as much as the men could bring in by neglecting all work for their own maintenance.
If they failed to bring the required amount, their women were taken away and kept as hostages…in the harems of colonial government employees.
If this method failed…troops were sent to the village to spread terror, if necessary by killing some of the men…They were ordered to bring one right hand amputated from an African victim for every cartridge used." (Introduction To African Civilisations, John G. Jackson 310-311)
The result of these atrocities according to Sir H.H. Johnston was the reduction of the population in the Congo from 20 million to 9 million people in fifteen years.
The worst genocide also occurred in Namibia in 1904.
Namibia was then a German colony. The Herero people resisted German colonialism. A well armed army under General Lothar von Trotha defeated the people in Herero at the Battle of Waterberg.
The German colonial aggressors drove these Africans from their land to the desert where there was no water. Over 70% of the Herero population died of dehydration in that desert.
In South Africa, the Khoisan people were exterminated by colonialists after being hunted like animals and dispossessed of their land.
Colonised Africans were treated not only as sub-humans, they were denied basic rights such as education and the right to land for decent housing, farming, mining and fishing.
Colonial functionaries were honoured for barbaric actions and atrocities.  For example:
The British government honoured its colonial officials such as "Sir Andries Stockkenstrom". Stockkenstrom had earlier said:
"The question of robbing natives of their land is not whether it is right or wrong to plunder their land, massacre and exterminate the Hottentots, the Kaffirs…the simple question is will it PAY?
But if the Bible and the missionary stands in the way of this one thousand per cent profit…If in short, they cannot promote the great work of converting a nation of shopkeepers into a nation of millionaires,…gun powder will produce a more efficient gospel for the purpose of our system of civilization." (R.U. Kenny, Piet Retief, Cape Town and Pretoria: Human and Reason, 1976 page 77)
When introducing inferior education for African mental enslavement in South Africa, Hendrik F. Verwoerd, that arch implementer of apartheid colonialism, said:
"There is no place for him (the African) in the European community above the level of certain forms of labour.
Until now, he (the African) has been subjected to a school system which drew him away from his community and misled him by showing him the green pastures of the European society where he is not allowed to graze." ('Apartheid: The Story Of A Dispossessed People, Motsoko Pheko page 150 Marram Books London 1984)
Slavery and colonialism enriched Europe and reduced Africa to abject poverty.
The riches of Africa and her raw materials fueled the economies of imperialist countries. The British Prime Minister, Sir Winston Churchill bore testimony to this fact when he said:
"Our possession of the West Indies gave us the strength, the support, but especially the capital, the wealth, at the time when no other European nations possessed such reserve, which enabled us to come through the great struggles of the Napoleonic Wars.
The keen competition of commerce in the 18th and 19th centuries enabled us not only to acquire this appendage of possessions which we have, but also to lay the foundations of that commercial and financial leadership which when the world was young,…enabled us to make our great position in the world." ('The Long Road To Humanity', by Stanton A. Coblentz page 325 and Introduction To African Civilizations John G. Jackson page 306)
It was against this background of genocide in the name of "European civilization"  that Africans in the Diaspora who had been shipped from Africa and enslaved in the West Indies and in the Americas realized that the solution to Africa's people both at home and abroad was Pan-Africanism…To be followed on part 3
Note: Part 2 is another section of a long reply letter by Nalliah Thayahbaran, in reply to my post https://adonis49.wordpress.com/2012/06/29/mania-of-rebranding-africa-disaster-vogue-of-italy/
How the Lebanese Jews were pressured to vacate Lebanon, and many to transfer eventually to Palestine (to State of Israel)
Ahmad Ashqar published this piece in Sept.2017أحمد أشقر 
Source Mayadeen Net
A critical review of Nada Abed Samad "Wadi Abu Jamil" book that included 23 short stories on the Jews living in Lebanon.
Wadi Abu Jamil was and is the quarter in Beirut where many Jews resided for centuries. This is Not the only book that talked about the Jews of Lebanon where many acceded to high positions, even in the internal security institutions.
Mind you that France extended the French nationality to all Algerian Jews in 1870 and built network of schools "Alliance Francaise" that exclusively taught French curriculum and denied the teaching of the Arabic language and even punished students who spoke Arabic in school. Actually, I studied in a French school run by the "Brethren" and we were prohibited to speak Arabic and were passed the "Signal" for punishment.
One of the Brethren would tell stories in the first half hour about the holocaust and implicitly laud the State of Israel. During the 1967 war, he "predicted" that the war will be short with Israel victory.
This strategy was applied in all the French colonies, a method that alienated most Jews from the local societal fabric and pressured them to seek French colonial ideology, history and idiosyncrasies. The end result was Jews tended to betray their countries whenever the Israeli Mossad contacted them to the benefit of the State of Israel
I did read this book a few years ago and posted a few articles on that subject
تعتمد تقنيات اختراق الوعي وتدميره على إخفاء المعلومات المُحيطة بالأحداث و/أو تزويرها و/أو تشويهها.
في كتابها وادي أبو جميل: قصص عن يهود بيروت، الصادر عن دار النهار عام 2010 (ص 14- 15)، تقول الكاتبة ندى عبد الصمد: "غالبية القصص في هذا الكتاب تتوقّف عند الرحيل، من دون أن تكمل لتروي ما حلّ بهؤلاء منذ لحظة رحيلهم".
أي أن الكاتبة تتعمّد سلفاً وضعنا في هذه الحلقة المليئة بالثغرات والنواقص والمواقف السياسية المُكثّفة. بكلمات أخرى تقول الكاتبة: إن أوضاع يهود لبنان (واليهود العرب عامة) قبل
فهم أناس مساكين اضطروا إلى الرحيل عن بلادهم بفعل أمور لا نعرفها بدقّة. ولا دخل للصهيونية وكيانها بتحوّلهم إلى مُعادين لمجتمعهم العربي الذي عاشوا فيه قروناً عديدة!
وبما أن الكتاب يتطرّق إلى اليهود الذين احتلوا بلادنا وتسبّبوا بنكبتنا واحتجزوا تطورنا ويطاردوننا في كل مكان على وجه الأرض، لذا لا بدّ من العودة إلى التاريخ عبر الوثائق والدراسات لسبْر غور "رحيل" يهود لبنان والنظر في قضية استجلاب كافة يهود العالمين العربي والإسلامي إلى فلسطين وفهم إسهامهم في المشروع الصهيوني.النكبة ودورهم في المشروع الصهيوني يجب ألا يهم أحداً بالمرّة.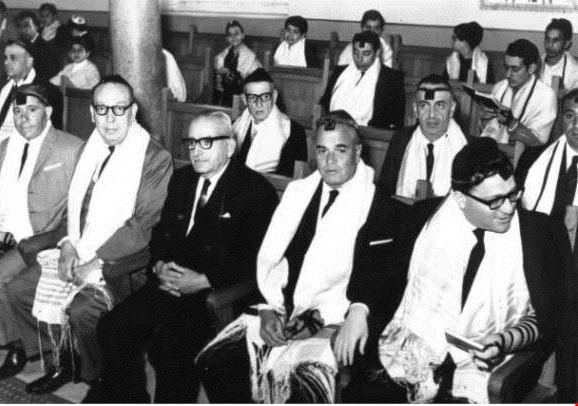 يعتقد عبد الوهاب المسيري (1938- 2008) أن اليهود كانوا ضمن المجموعات الوظيفية التي أنتجها الاستعمار في الدولة العثمانية وتحديداً أثناء فترات ضعفها المعروفة بفترة التنظيمات. وبالتالي أصبحت هذه المجموعات خنجراً في خاصرة الدولة العثمانية والمجتمعات المحلية، لأن ولاءها أصبح لغير النظام الوطني وأبناء الوطن.
وبما أننا نتحدّث عن اليهود فقد أوكلت مهمة إنتاج اليهود كمجموعة وظيفية إلى أطر كثيرة وأهمها شبكة "مدارس الإليانس" و"نوادي مكابي"، وبالرغم من أهمية هذه الأطر في المشروع الصهيوني وترحيل يهود لبنان، إلا أن الكاتبة تحجم عن تعريفها.
لذا سنقوم باستنطاق المسيري لتعريفهما. يقول المسيري عن "الإليانس": بأنها شبكة مدارس غربية في العالمين العربي والإسلامي كانت تدرّس طلبتها وفقاً للمناهج الفرنسية وباللغة الفرنسية ولغات أوروبية أخرى من دون أن تهتم بتدريس اللغة العربية،
"ما أدّى إلى صبغ معظم أعضاء الجماعة اليهودية بصبغة غربية فرنسية فاقعة، وإلى عزلهم عن بني أوطانهم وتهميشهم من الناحية الثقافية والاجتماعية والاقتصادية. وقد اكتسبت شريحة كبيرة من أعضاء الجماعات اليهودية الثقافة الغربية في مدارس الأليانس، واعتمدت عليهم سلطات الاحتلال البريطانية للخدمة في إدارتها الجديدة في أعقاب الحرب العالمية الأولى".
وأما عن "نوادي مكابي" فيقول المسيري: "في العشرينات قامت الوكالة اليهودية بتكوين شبكة جاسوسية في العالم العربي، حيث لجأت إلى استخدام المؤسّسات والمنظمات اليهودية الشرعية (مثل نوادي المكابي) كواجهات تخفي عبرها نشاطها المُعادي وغير الشرعي".
وبالنسبة لجمعية "قطرة الحليب"، تزعم الكاتبة أنها تأسّست بمبادرة من "نساء الطائفة من العائلات الغنية بغرض تأمين مواد غذائية للعائلات المُحتاجة" (ص 12- 13)، وهي، كما هو معروف، منظمة صحية صهيونية أسّسها الصهاينة في بداية العشرينات من القرن الماضي ولا تزال تعمل إلى الآن في مجال رعاية الأم والطفل.
وفي سياق النشاط الصهيوني في لبنان نقول: كان لهذا النشاط بيئة حاضنة  وداعِمة أو لا مبالية في المجتمع اللبناني، ألا وهو دعم الكنيسة المارونية التي أشار إليها الباحث أسعد أبو خليل وآخرون أكثر من مرّة.
وللتدليل إلى ذلك نقتبس هذا الخبر من صحيفة مرآة الشرق الصادرة في الثاني من شهر شباط 1935 بعنوان الصهيونية في لبنان- بيروت: "روت الصحف التصريحات الآتية وقد أفضى بها غبطة بطريرك الموارنة عن تعاون اللبنانيين واليهود ،
قال أنني أؤيّد التعاون مع الصهيونيين لأنهم سوف يأتوننا بشيئين نحن مسيس الحاجة إليها وهما الرأسمال والملكة الفنيّة أنا نفسي أدخلتهم في مشروع شكا للإسمنت، فبعتهم حصّتي ثلاثة آلاف سهم ثم اشتروا من بنك سويسرا 12 ألف سهم ، ودخول رؤوس أموال الصهيونية إلى لبنان من شأنه ترقية الصناعة وارتفاع أثمان الأراضي وتخفيف وطأة الأزمة" (نصّ الخبر كما ورد في المصدر).
أما البطريك المذكور فهو أنطون عريضة (1863- 1955) الذي ترأّس الكنيسة في الأعوام (1932- 1955). وتندرج زيارة البطريرك الماروني الكاردينال بشارة بطرس الراعي إلـى "إسرائيل" في 24- 26 أيار 2014 وتصريحه ضد حزب الله في التاسع من شهر آذار 2017 في سياق التعاون الماروني- الصهيوني.
وعن استجلاب اليهود العرب بالقوة من أوطانهم يشهد "شلومو هليل" المولود في بغداد عام 1923 ولا يزال حيّاً في كتابه رياح شرقية (1985) ، أنه قام بمهمة سرّية إلى البلاد العربية وقام بتفجير دور العبادة والمراكز اليهودية الأخرى وإلصاق التهمة بالعرب في ما بعد كي يوحي لليهود العراقيين أن وطنهم بات غير آمن وعليهم مغادرة البلاد فوراً.
وكذلك (فضيحة لافون عام 1954- 1955) في مصر الشبيهة بما فعله "هليل". ولا تزال بعض الصفحات من سجّل الاستجلاب مطويّة. يبقى السؤال المطروح هنا: لماذا لم تأتِ الكاتبة بمثل هذه المقدّمة؟
فلو أوردت الكاتبة مقدّمة تشرح فيها هذه الأحداث، لاستقبل القرّاء كتابها بفهم ووعي وإدراك مختلف.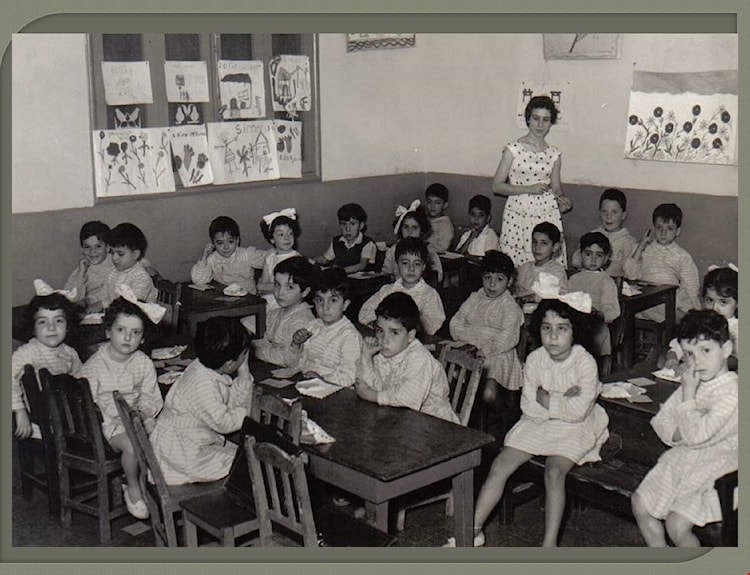 يحتوي كتاب عبد الصمد على 23 قصة سأختار منها خمساً للإشارة إلى ما أقوله:
القصة الأولى– سليم مزراحي وماري السمن: تتحدّث هذه القصة عن الشاب اليهودي العراقي الشيوعي سليم مزراحي الذي "[…] هرب من الاضطهاد الذي لحق باليهود بعد النكبة". "هرب" سليم إلى لبنان وهناك تعرّف على فتاة لبنانية مسيحية وتزوّجها. ضاقت بهما السبل بعد عدوان عام 1967 لذا نصحه "حاخام" الطائفة بالهجرة إلى "إسرائيل". أما ماري فقد قلقت على مصير زواج بناتها، لذا وافقت هي الأخرى على الهجرة إلى فلسطين: "إسرائيل"  عام 1967 (ص 17- 54).
وبما أننا نتحدّث عن هجرة مستعمرين إلى وطننا، فلا بدّ لنا من أن نطرح بعض الأسئلة الهامة: كيف يمكن لشيوعي أن يتحوّل فجأة إلى أداة في مشروع استعماري كولونيالي؟
ألم يكن بإمكانهما الهجرة إلى بلاد الله الواسعة كغيرهما!؟ أنَّى لنا أن نصدّق أن ماري المسيحية التي تزوّجت يهودياً قلقت على زواج بناتها بحجّة أن غير اليهود لن يتزوّجوا منهن!؟ وما هي الظروف التي أحاطت بهجرتهما؟ وماذا كان دورهما في المشروع الصهيوني في فلسطين؟
القصة الثانية- تتضمّن ثلاث روايات عن "جواسيس": تنقل الكاتبة رواية اللبنانية سلمى التي تقص قصصاً حول ثلاثة جواسيس يهود وهم: نهى ب، وخواجة روبين وشيلا (ص 82- 109). الكاتبة التي لا تريد لنا أن نقبل بصدق روايات سلمى تجعل منها امرأة ثرثارة وغير أمينة في
قصصها. بالطبع، قد تكون السيّدة سلمى ثرثارة وقد تكون قد بهرّت القصص بعض الشيء، لكن جعلها غير أمينة بالمرّة هو أمرٌ مُثير للريبة. لأننا بتنا نعلم أن الصهيونية قد جنّدت مئات الآلاف في مشروعها الاستعماري ومنهم مَن تورّط في الجاسوسية،
لذا ما الضير لو تفكرّ ملياً بصدق قصص سلمى؟ نذكر قصة منها: مات في نهاية شهر كانون الأول 2016 "شاؤول بقاعي" الذي هاجر من حلب إلى فلسطين عام 1943 وانضم إلى عصابة الـ"بلماح" التي جنّدته جاسوساً وأرسلته إلى بيروت، وقام هناك بكل الأعمال القذرة من جمْع المعلومات وإرسالها إلى الكيان إلى تنفيذ عمليات القتل والاغتيال.
"شاؤول بقاعي" المولود عام 1927 غيّر إسم عائلته وأصبح "شاؤول كَرملي" ("هآرتس": "المستعرب من البلماح الذي شرب القهوة مع القاوقجي"، 5. 1. 2017).
القصة الثالثة– أبو عمر سلمون من "قبضايات" بيروت- تتحدّث هذه القصة عن يهوديين: "يعقوب" وهو شاب هامشي يعمل على احتكار تذاكر السينما ثم يبيعها بسعر أعلى، و"سلمون" اليهودي المُثقّف الذي كان يعمل محرّراً في الإذاعة اللبنانية وفي يوم من الأيام قرّر الخواجا سلمون أن يهاجر إلى فلسطين من دون أن يخبر أصدقاءه (ص 124- 132)
والسؤال هو: إذا كان الأمر كما ظهر في الرواية وكان سلمون موظفاً في الدولة لم يضطهده أحد، فما الذي دفعه ليهاجر بسرّية تامة؟ هل كان عميلاً للمخابرات استزرعته في الإذاعة الوطنية من أجل تمرير مخطّطاتها ثم رحّلته إلى فلسطين بعد أن انتهى دوره المُحدّد؟
في سياق هذه القصة نضيف ما ذكره الدكتور محمود محارب من جامعة القدس العربية حول دسّ الحركة الصهيونية 280 مقالاً تحابي مشروعها في الصحافة اللبنانية والسورية. يقول محارب إن الذي نظّم هذا المشروع وأداره هو إلياس (إلياهو) ساسون المولود في دمشق عام 1902 والمتوفّى عام 1978 في القدس والذي دسّ نفسه لسنوات عدّة كجاسوس في حركة القوميين العرب.
قام ساسون بدسّ هذه المقالات على شكل مقالات رأي وتحليلات وتقارير صحفية بأسماء مستعارة في السنتين الأخيرتين من ثورة (1936- 1939) ، تحابي المشروع الصهيوني كي تُصبح مصدراً للقرّاء العرب ومُتّخذي القرار،
وذلك حين كان رئيس الدائرة العربية في الوكالة اليهودية في الأعوام (1933- 1948)، وتحوّل بعدها إلى دبلوماسي. بناء على ما تقدّم نتساءل: ألا يمكن الاعتقاد أن سلمون كان واحداً من الذين يعملون على دسّ هذه المقالات!؟ وماذا فعل سلمون في فلسطين؟ هل عمل مترجماً لدى المخابرات؟
هل هو الذي كان يشطب بعض العبارات من الرسائل التي كان يرسلها العرب إلى بعضهم البعض؟ هل كان يمزّق بعضها؟ نقول هذا، لأن نسبة لا بأس بها من اليهود العرب كانوا الأداة التنفيذية بأيدي السلطة ومخابراتها للتجسّس علينا وقمعنا. وعمليّاً هم الذين أقاموا وحدات التجسّس والتحقيق وتعذيب الأسرى.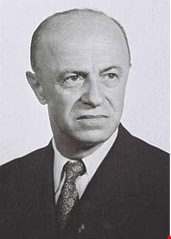 وفي هذا السياق نضيف أيضاً بأن المخابرات الصهيونية دسّت عملاءها بيننا، حتى أنها زرعت بعضهم كأئمة في المساجد!
نعم، يتضّح الآن أنها زرعت عشرات اليهود العرب أئمة في مساجد القرى العربية في فلسطين. وهؤلاء لم يُكشف أمرهم إلا بعد وفاتهم ودفنهم في مقابر اليهود! كشف هذه القضية أبناء هؤلاء العملاء الذين طالبوا الدولة بتعويضهم نتيجة المُعاناة التي يعيشونها كونهم من أب يهودي وأم عربية وما يساورهم من تناقض وصراعات نفسية إضافة لتعقيدات زواجهم زواجاً دينياً يهوديّاً.
القصة الرابعة– مروان وأليغرا: بعد خلاف شديد مع الأهل تزوّج مروان الشاب المسلم مع إليغرا الفتاة اليهودية. ومن كثرة ضغوط إخوانها الذين هاجروا إلى البرازيل استجابت لطلبهم وبدأت تزورهم لمدة شهر في كل سنة.
وفي إحدى زياراتها لهم قرّرت أليغرا الهجرة والبقاء هناك! إلا أنها استمرّت بمهاتفة مروان لكنها ظلّت ترفض إعطاءه رقم هاتفها كي لا يفتضح أمر زواجها من مسلم (ص 187- 196).
في هذا السياق يبقى السؤال المطروح: بما أن أليغرا لم يضطهدها أحد، وزوجها مروان يعشقها إلى درجة الجنون، لماذا قرّرت الهجرة من دون علمه؟ هل كانت بمهمة ما وسافرت بعد إتمامها؟ وماذا فعلت في البرازيل وهل هاجرت في ما بعد إلى فلسطين؟
القصة الخامسة– وحيدة وادي أبو جميل: تتحدّث هذه القصة عن ليزا اليهودية الوحيدة التي بقيت في الحيّ (ص 259- 274). قصتها تثير التقدير والتعاطف معاً، التقدير كونها بقيت رغم كل الضغوط التي تعرّضت لها، والتعاطف لأنها امرأة عجوز لا يوجد مَن يرعاها لا مؤسّسات دولة ولا أقارب.
والكاتبة التي لا تستهويها الطبقة التي تنتمي إليها ليزا، عمدت إلى وصفها بصورة منفرّة وكاريكاتورية قد تثير السخرية لدى أولئك غير الحسّاسين بمصائر الناس،
والغضب لدى الحسّاسين منهم. والسؤال الذي يتبادر إلى الذهن هنا هو: ما الذي يستدعي هذه السخرية من امرأة يهودية عجوز اختارت البقاء للعيش معنا رغم كل ضغوط الهجرة. هل كانت الكاتبة تفضّل لو أن ليزا اختارت كغيرها الذهاب مستعمرة إلى فلسطين كجزء من المشروع الصهيوني؟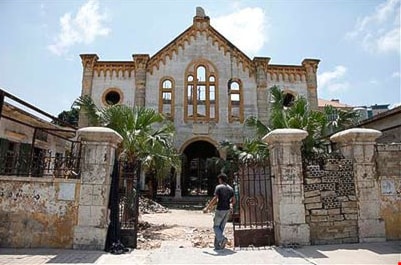 هذا هو الكتاب الذي يضم 274 صفحة، وهو مثير إلى أبعد حدّ حين تتم قراءته في السياق التاريخي للصراع العربي- اليهودي، عندها ندرك دور المؤلّفة باختراق وعينا وحجْب تداعيات المشروع الصهيوني على أمتنا.
Can you Guess from which town the Third Palestinian Intifada (mass civil disobedience) Will Start? This article was posted in 2013.
Note: the first Intifada took place in 1936 and lasted 3 years against the British mandated power for denying municipality elections to the Palestinians, on the basis that the Jew were a minority (about 20%). Britain dispatched 100,000 soldiers to quell this Intifada and trained Jews to fight. Only the start of WWII stopped the intifada
South of the village of Nabi Saleh, you can see the red roofs of Halamish, an Israeli settlement on the hilltop across the valley.
This settlement was founded in 1977 by members of the messianic nationalist group Gush Emunim, and growing steadily on land that once belonged to residents of Nabi Saleh and another Palestinian village.
Next to Halamish is an Israeli military base, and in the valley between Nabi Saleh and the settlement, across the highway and up a dirt path, a small freshwater spring, which Palestinians had long called Ein al-Kos, bubbles out of a low stone cliff.
In the summer of 2008,the youth of Halamish began building the first of a series of low pools that collect its waters. Later they added a bench and an trees for shade.
The land surrounding the spring has for generations belonged to the family of Bashir Tamimi, now 57 of age,
(Years after, the settlers retroactively applied for a building permit, which Israeli authorities refused to issue, ruling that "the applicants did not prove their rights to the relevant land." Recently, several of the structures have been removed.)
When Palestinians came to tend to their crops in the fields beside it, the settlers threatened them and threw stones at them.
It took the people of Nabi Saleh more than a year to get themselves organized.
In December 2009 they held their first march, protesting not just the loss of the spring water, but also the entire complex system of control — of permits, checkpoints, walls, prisons — through which Israel maintains its hold on the region.
Nabi Saleh quickly became the most spirited of the dozen or so West Bank villages that hold weekly demonstrations against the Israeli occupation. Since the demonstrations began, more than 100 people in the village have been jailed.
Ben Ehrenreich wrote:
"On the evening of Feb. 10, the living room of Bassem Tamimi's house in the West Bank village of Nabi Saleh was filled with friends and relatives smoking and sipping coffee, waiting for Bassem to return from prison.
His oldest son, Waed, 16, was curled on the couch with his 6-year-old brother, Salam, playing video games on the iPhone that the prime minister of Turkey had given their sister, Ahed (this young girl that defied with fists the Israeli soldiers).
Ahed had been flown to Istanbul to receive an award after photos of her shaking her fist at an armed Israeli soldier and this resistance won her, at age 11, a brief but startling international celebrity.
Their 9 year-old brother Abu Yazan was in tears in the yard, wrestling with an Israeli activist friend of Bassem's.
Nariman, the children's mother, crouched in a side room, making the final preparations for her husband's homecoming meal, laughing at the two photographers competing for shots from the narrow doorway as she spread onions onto oiled flat-breads. Slide Show
On the living-room wall was a "Free Bassem Tamimi" poster, left over from his last imprisonment for helping to organize the village's weekly protests against the Israeli occupation, which he has done since 2009.
Bassem was gone for 13 months to prison that time, released for 5 months before he was arrested again in October.
A lot happened during this latest stint: another brief war in Gaza, a vote in the United Nations granting observer statehood to Palestine, the announcement of plans to build 3,400 homes for settlers, an election in Israel.
Protests were spreading around the West Bank.
That night, the call came at about 7:30. Twenty people squeezed into three small cars and headed to the village square. More neighbors and cousins arrived on foot.
(All of Nabi Saleh's 550 residents are related by blood or marriage, and nearly all share the surname Tamimi.)
Then a dark Ford pulled slowly into the square, and everyone fell silent. 
Is This the town Where the Third Intifada Will Start?
Peter van Agtmael/Magnum, for The New York Times. Protesters fleeing from tear gas launched by the Israel Defense Forces. In the background, the Israeli settlement of Halamish. More Photos »
Bassem, who is 45, stepped out of the car, straight-spined, his blue eyes glowing in the lamplight. He seemed a little thinner and grayer than the last time I saw him, in July.
He hugged and kissed his eldest son. Ahed was next, then one by one, in silence, Bassem embraced family and friends, Palestinian activists from Ramallah and Jerusalem, Israeli leftists from Tel Aviv.
When Bassem had greeted everyone, he walked to the cemetery and stopped in front of the still-unmarked grave of his brother-in-law Rushdie, who was shot by Israeli soldiers in November while Bassem was in prison.
He closed his eyes and said a quick prayer before moving on to the tomb of Mustafa Tamimi, who died after being hit in the face by a tear-gas canister in December 2011.
Back at home, Bassem looked dazed. Nariman broke down in his arms and rushed outside to hide her tears.
The village was still mourning Rushdie's death, but the young men couldn't keep up the solemnity for long. They started with little Hamoudi, the son of Bassem's cousin, tossing him higher and higher in the air above the yard.
They set him down and took turns tossing one another up into the night sky, laughing and shouting as if they never had anything to grieve.
Nariman told me that by her count, as of February, clashes with the army have caused 432 injuries, more than half the injured were minors.
The momentum has been hard to maintain — the weeks go by, and nothing changes for the better — but still, despite the arrests, the injuries and the deaths, every Friday after the midday prayer, the villagers, joined at times by equal numbers of journalists and Israeli and foreign activists, try to march from the center of town to the spring, a distance of perhaps half a mile.
And every Friday, Israeli soldiers stop them with some combination of tear gas, rubber-coated bullets, water-cannon blasts of a noxious liquid known as "skunk" and occasionally live bullets.
Last summer, I spent three weeks in Nabi Saleh, staying in Bassem and Nariman's home.
When I arrived in June, Bassem had just been released from prison.
In March 2011, Israeli soldiers raided the house to arrest him. Among lesser charges, he had been accused in a military court of "incitement," organizing "unauthorized processions" and soliciting the village youth to throw stones.
(In 2010, 99.74 % of the Palestinians tried in military courts were convicted.)
The terms of Bassem's release forbade him to take part in demonstrations, which are all effectively illegal under Israeli military law.
Thus, on the first Friday after I arrived, just after the midday call to prayer, he walked with me only as far as the square, where about 50 villagers had gathered in the shade of an old mulberry tree.
They were joined by a handful of Palestinian activists from Ramallah and East Jerusalem, mainly young women; perhaps a dozen college-age European and American activists; a half-dozen Israelis, also mainly women — young anarchists in black boots and jeans, variously pierced.
Together they headed down the road, clapping and chanting in Arabic and English. Bassem's son Abu Yazan, licking a Popsicle, marched at the back of the crowd.
There were the journalists, scurrying up hillsides in search of better vantage points.
In the early days of the protests, the village teemed with reporters from across the globe, there to document the tiny village's struggle against the occupation.
"Sometimes they come and sometimes they don't," Mohammad Tamimi, who is 24 and who coordinates the village's social-media campaign, would tell me later.
Events in the Middle East — the revolution in Egypt and civil war in Syria — and the unchanging routine of the weekly marches have made it that much harder to hold the world's attention.
That Friday there was just one Palestinian television crew and a few Israeli and European photographers, the regulars among them in steel helmets.
In the protests' first year, to make sure that the demonstrations — and the fate of Palestinians living under Israeli occupation — didn't remain hidden behind the walls and fences that surround the West Bank, Mohammad began posting news to a blog and later a Facebook page (now approaching 4,000 followers) under the name Tamimi Press.
Soon Tamimi Press morphed into a homegrown media team: Bilal Tamimi shooting video and uploading protest highlights to his YouTube channel; Helme taking photographs; and Mohammad e-mailing news releases to 500-odd reporters and activists.
Manal, who is married to Bilal, supplements the effort with a steady outpouring of tweets (@screamingtamimi).
News of the protests moves swiftly around the globe, bouncing among blogs on the left and right.
Left-leaning papers like Britain's Guardian and Israel's Haaretz still cover major events in the village — deaths and funerals, Bassem's arrests and releases — but a right-wing Israeli news site has for the last year begun to recycle the same headline week after week: "Arabs, Leftists Riot in Nabi Saleh."
Meanwhile, a pilgrimage to Nabi Saleh has achieved a measure of cachet among young European activists, the way a stint with the Zapatistas did in Mexico in the 1990s.
For a time, Nariman regularly prepared a vegan feast for the exhausted outsiders who lingered after the protests. (Among the first things she asked me when I arrived was whether I was a vegan. Her face brightened when I said no.)
Whatever success they have had in the press, the people of Nabi Saleh are intensely conscious of everything they have not achieved.
The occupation persists. When I arrived in June, the demonstrators had not once made it to the spring. Usually they didn't get much past the main road, where they would turn and find the soldiers waiting around the bend.
That week though, they decided to cut straight down the hillside toward the spring.
Bashir led the procession, waving a flag. As usual, Israeli Army jeeps were waiting below the spring. The four soldiers standing outside them looked confused — it seemed they hadn't expected the protesters to make it so far.
The villagers marched past them to the spring, where they surprised three settlers eating lunch in the shade, still wet from a dip in one of the pools. One wore only soggy briefs and a rifle slung over his chest.
The kids raced past. The grown-ups filed in, chatting and smoking. More soldiers arrived in body armor, carrying rifles and grenade launchers.
Waed and Abu Yazan kicked a soccer ball until a boy spotted a bright orange carp in one of the pools and Abu Yazan and others tried to catch it with their bare hands, splashing until the water went cloudy and the carp disappeared.
Four settlers appeared on the ledge above the spring, young men in sunglasses and jeans, one of them carrying an automatic rifle. Beside me, a sturdy, bald officer from the Israel Defense Forces argued with an Israeli protester. "I let you come," the officer insisted. "Now you have to go."
The children piled onto the swing the settlers had built and swung furiously, singing. A young settler argued with the I.D.F. officer, insisting that he clear the protesters away.
"What difference does 10 minutes make?" the officer said.
"Every 10 seconds makes a difference," the settler answered.
But before their 10 minutes were up, one hour after they arrived, the villagers gathered the children and left as they had come, clapping and chanting, their defiance buoyed by joy. For the first time in two and a half years, they had made it to the spring.
They headed back along the highway, which meant they would have to pass the road leading to Halamish.
Ahed, her blond hair in a long braid, clutched a cousin at the front of the procession. As they approached the road, a border-police officer tossed a stun grenade — a device that makes a loud bang and a flash but theoretically, at least, causes no bodily harm — at Ahed's feet, and then another, and another.
Within a few seconds, the marchers were racing up the hill back toward their village, tear-gas grenades streaking through the sky above their heads.
On warm summer evenings, life in Nabi Saleh could feel almost idyllic. Everyone knows everyone. Children run in laughing swarms from house to house.
One night, Bassem and Nariman sat outside sharing a water pipe as Nariman read a translated Dan Brown novel and little Salam pranced gleefully about, announcing, "I am Salam, and life is beautiful!"
Bassem is employed by the Palestinian Authority's Interior Ministry in a department charged with approving entrance visas for Palestinians living abroad. In practice, he said, P.A. officials "have no authority" — the real decisions are made in Israel and passed to the P.A. for rubber-stamping.
Among other things, this meant that Bassem rarely had to report to his office in Ramallah, leaving his days free to care for his ailing mother — she died several weeks after I left the village last summer — and strategizing on the phone, meeting international visitors and talking to me over many cups of strong, unsweetened coffee. We would talk in the living room, over the hum of an Al Jazeera newscast.
A framed image of Jerusalem's Al Aqsa Mosque hung above the television (more out of nationalist pride than piety: Bassem's outlook was thoroughly secular).
Though many people in Nabi Saleh have been jailed, only Bassem was declared a "prisoner of conscience" by Amnesty International. Foreign diplomats attended his court hearings in 2011. Bassem's charisma surely has something to do with the attention. A strange, radiant calm seemed to hover around him. He rarely smiled, and tended to drop weighty pronouncements ("Our destiny is to resist") in ordinary speech, but I saw his reserve crumble whenever one of his children climbed into his lap.
When Israeli forces occupied the West Bank in 1967, Bassem was 10 weeks old. His mother hid with him in a cave until the fighting ended. He remembers playing in the abandoned British police outpost that is now the center of the I.D.F. base next to Halamish, and accompanying the older kids who took their sheep to pasture on the hilltop where the settlement now stands. His mother went to the spring for water every day. The settlers arrived when Bassem was 9.
Halamish is now fully established and cozier than most gated communities in the United States. Behind the razor wire and chain-link perimeter fence, past the gate and the armed guard, there are playgrounds, a covered pool, a community center and amphitheater, a clinic, a library, a school and several synagogues. The roads are well paved and lined with flowers, the yards lush with lemon trees. Halamish now functions as a commuter suburb; many of the residents work in white-collar jobs in Tel Aviv or Modi'in. The settlement's population has grown to more than double that of Nabi Saleh.
I first met Shifra Blass, the spokeswoman for Halamish, in 2010. She talked about how empty the West Bank — she used the biblical name, Judea and Samaria — was when she and her husband emigrated from the U.S. in the early 1970s, intent on establishing a Jewish presence in a land they believed had been promised to them. Relations with the surrounding villages, she told me, had remained cordial, friendly even, until the first intifada. (When I asked people in Nabi Saleh about this, no one remembered it that way.) During the second intifada, three residents of the settlement, Blass said, were killed by gunfire on nearby roads. They weren't near the village, but attitudes hardened.
When I visited Shifra again last month, she was not eager to talk to me about the conflict over the spring and the lands surrounding it. "We want to live our lives and not spend time on it," Blass said. She dismissed the weekly demonstrations as the creation of "outside agitators who come here and stir the pot — internationalists, anarchists, whatever." It was all a show, she said, theater for a gullible news media. "I'll tell you something: it's unpleasant."
On Fridays, Shifra said, the wind sometimes carries the tear gas across the valley into the settlement. "We have some grown children who say they cannot come home from university for Shabbat because of the tear gas. They call and say, 'Tell me how bad it is, because if it's really bad, I'm not coming.' "
When the first intifada broke out in late 1987, Nabi Saleh was, as it is now, a flash point. The road that passes between the village and the settlement connects the central West Bank to Tel Aviv: a simple barricade could halt the flow of Palestinian laborers into Israel.
Bassem was one of the main Fatah youth activists for the region, organizing the strikes, boycotts and demonstrations that characterized that uprising. (Nabi Saleh is solidly loyal to Fatah, the secular nationalist party that rules the West Bank; Hamas, the militant Islamist movement that governs Gaza, has its supporters elsewhere in the West Bank but has never had a foothold in the village.)
Bassem would be jailed 7 times during the intifada and, he says, was never charged with a crime. Before his most recent arrest, I asked him how much time he had spent in prison. He added up the months: "Around four years."
After one arrest in 1993, Bassem told me, an Israeli interrogator shook him with such force that he fell into a coma for eight days. He has a nickel-size scar on his temple from emergency brain surgery during that time. His sister died while he was in prison. She was struck by a soldier and fell down a flight of courthouse stairs, according to her son Mahmoud, who was with her to attend the trial of his brother. (The I.D.F. did not comment on this allegation.)
Bassem nonetheless speaks of those years, as many Palestinians his age do, with something like nostalgia. The first intifada broke out spontaneously — it started in Gaza with a car accident, when an Israeli tank transporter killed four Palestinian laborers. The uprising was, initially, an experience of solidarity on a national scale. Its primary weapons were the sort that transform weakness into strength: the stone, the barricade, the boycott, the strike.
The Israeli response to the revolt — in 1988, Defense Minister Yitzhak Rabin reportedly authorized soldiers to break the limbs of unarmed demonstrators — began tilting international public opinion toward the Palestinian cause for the first time in decades. By the uprising's third year, however, power had shifted to the P.L.O. hierarchy. The first Bush Sr. administration pushed Israel to negotiate, leading eventually to the 1993 Oslo Accord, which created the Palestinian Authority as an interim body pending a "final status" agreement.
But little was resolved in Oslo.
A second intifada erupted in 2000, at first mostly following the model set by the earlier uprising. Palestinians blocked roads and threw stones. The I.D.F. took over a house in Nabi Saleh. Children tossed snakes, scorpions and what Bassem euphemistically called "wastewater" through the windows. The soldiers withdrew. Then came the heavy wave of suicide bombings, which Bassem termed "the big mistake."
An overwhelming majority of Israeli casualties during the uprising occurred in about 100 suicide attacks, most against civilians. A bombing at one Tel Aviv disco in 2001 killed 21 teenagers. "Politically, we went backward," Bassem said.
Much of the international good will gained over the previous decade was squandered. Taking up arms wasn't, for Bassem, a moral error so much as a strategic one. He and everyone else I spoke with in the village insisted they had the right to armed resistance; they just don't think it works. Bassem could reel off a list of Nabi Saleh's accomplishments. Of some — Nabi Saleh had more advanced degrees than any village — he was simply proud. Others — one of the first military actions after Oslo, the first woman to participate in a suicide attack — involved more complicated emotions.
In 1993, Bassem told me, his cousin Said Tamimi killed a settler near Ramallah. Eight years later, another villager, Ahlam Tamimi escorted a bomber to a Sbarro pizzeria in Jerusalem. Fifteen people were killed, eight of them minors. Ahlam, who now lives in exile in Jordan, and Said, who is in prison in Israel, remain much-loved in Nabi Saleh.
Though everyone I spoke with in the village appeared keenly aware of the corrosive effects of violence — "This will kill the children," Manal said, "to think about hatred and revenge" — they resented being asked to forswear bloodshed when it was so routinely visited upon them. Manal told me, "lost his father, uncle, aunt, sister — they were all killed. How can you blame Said?"
The losses of the second intifada were enormous. Nearly 5,000 Palestinians and more than 1,000 Israelis died. Israeli assassination campaigns and the I.D.F.'s siege of West Bank cities left the Palestinian leadership decimated and discouraged.
By the end of 2005, Yasir Arafat was dead (assassinated by Israeli poison), Israel had pulled its troops and settlers out of Gaza and the Palestinian Authority president, Mahmoud Abbas, had reached a truce with Prime Minister Ariel Sharon. The uprising sputtered out. The economy was ruined, Gaza and the West Bank were more isolated from each other than ever, and Palestinians were divided, defeated and exhausted.
But in 2003, while the intifada was still raging, Bassem and others from Nabi Saleh began attending demonstrations in Budrus, 20 minutes away. Budrus was in danger of being cut off from the rest of the West Bank by Israel's planned separation barrier, the concrete and chain-link divide that snakes along the border and in many places juts deeply into Palestinian territory. Residents began demonstrating. Foreign and Israeli activists joined the protests. Fatah and Hamas loyalists marched side by side.
The Israeli Army responded aggressively: at times with tear gas, beatings and arrests; at times with live ammunition. Palestinians elsewhere were fighting with Kalashnikovs, but the people of Budrus decided, said Ayed Morrar, an old friend of Bassem's who organized the movement there, that unarmed resistance "would stress the occupation more."
The strategy appeared to work.
After 55 demonstrations, the Israeli government agreed to shift the route of the barrier to the so-called 1967 green line. The tactic spread to other villages: Biddu, Ni'lin, Al Ma'asara and in 2009, Nabi Saleh. Together they formed what is known as the "popular resistance," a loosely coordinated effort that has maintained what has arguably been the only form of active and organized resistance to the Israeli presence in the West Bank since the end of the second intifada in 2005. Nabi Saleh, Bassem hoped, could model a form of resistance for the rest of the West Bank.
The goal was to demonstrate that it was still possible to struggle and to do so without taking up arms, so that when the spark came, if it came, resistance might spread as it had during the first intifada. Bassem said: "If there is a third intifada,we want to be the ones who started it."
Bassem saw three options:
1. "To be silent is to accept the situation, and we don't accept the situation."
2. Fighting with guns and bombs could only bring catastrophe. Israel was vastly more powerful,
3. "But by popular resistance, we can push Israel power aside."
As small as the demonstrations were, they appeared to create considerable anxiety in Israel. Paul Hirschson, a spokesman for the Ministry of Foreign Affairs, told me that while the West Bank demonstrations do not pose an "existential threat" to Israel, they "certainly could be more problematic in the short term" than a conventional armed revolt.
Eytan Buchman, a spokesman for the I.D.F., took issue with the idea that the weekly protests were a form of nonviolent resistance.
In an e-mail Eytan described the protests as "violent and illegal rioting that take place around Judea and Samaria, and where large rocks, Molotov cocktails, improvised grenades and burning tires are used against security forces. Dubbing these simply demonstrations is an understatement — more than 200 security-force personnel have been injured in recent years at these riots." (Molotov cocktails are sometimes thrown at protests at the checkpoints of Beitunia and Kalandia but never, Bassem said, in Nabi Saleh.)
Buchman said that the I.D.F. "employs an array of tactics as part of an overall strategy intended to curb these riots and the ensuing acts of violence. Every attempt is made to minimize physical friction and risk of casualties" among both the I.D.F. and the "rioters."
One senior military commander, who would agree to be interviewed only on the condition that his name not be used, told me: "When the second intifada broke out, it was very difficult, but it was very easy to understand what we had to do. You have the enemy, he shoots at you, you have to kill him." Facing down demonstrators armed with slings and stones or with nothing at all is less clear-cut. "As an Israeli citizen,I prefer stones. As a professional military officer, I prefer to meet tanks and troops."
But armies, by their nature, have one default response to opposition: force. One soldier who served in Nabi Saleh testified to the Israeli veterans' group Breaking the Silence about preparing for Friday protests. "It's like some kind of game. Everyone wants to arm themselves with as much ammo as possible. . . . You have lots of stun grenades . . . so they're thrown for the sake of throwing, at people who are not suspected of anything. And in the end, you tell your friend at the Friday-night dinner table: 'Wow! I fired this much.' "
According to a leaked 2010 U.S. State Department memo, Maj. Gen. Avi Mizrahi of Israel "expressed frustration" with the West Bank protests to American diplomats, and "warned that the I.D.F. will start to be more assertive in how it deals with these demonstrations, even demonstrations that appear peaceful." The memo concluded that "less-violent demonstrations are likely to stymie the I.D.F.," citing the Israeli Defense Ministry policy chief Amos Gilad's admission to U.S. officials, "We don't do Gandhi very well."
Sagi Tal, a former I.D.F. soldier, who was stationed near the villages of Bil'in and Ni'lin, which also held weekly demonstrations, explained to me that his unit sometimes conducted night raids to gather intelligence or make arrests and sometimes simply so "that they should feel that we are here and we are watching them."
After dinner one Sunday, Nariman put on a DVD shot both by her and Bilal, the village videographer. ("From the beginning," Bilal told me at the march on the previous Friday, filming calmly as tear-gas grenades landed all around us, "we decided that the media is the most important thing in the popular resistance.")
We watched a clip shot in the house in which we sat: soldiers banged on the door late at night and rifled through the boys' room as Salam and Abu Yazan cowered beneath the covers and Nariman yelled in Arabic: "What manliness this is! What a proud army you're part of!" The soldiers confiscated a gas mask, two computers, Waed's camera and two of his schoolbooks — geography and Palestinian history. (In an e-mail, an I.D.F. spokesman described such night raids as "pre-emptive measures, taken in order to assure the security and stability in the area.")
We watched footage of Nariman being arrested with Bilal's wife, Manal, early in 2010. Soldiers had fired tear gas into Manal's house, Nariman explained. Manal ran in to fetch her children, and when she came out, a soldier ordered her back in. She refused, so they arrested her. Nariman tried to intervene, and they arrested her too. They spent 10 days in prisons where they were beaten repeatedly, strip-searched and held for two days without food before each was dumped at the side of a road. (The I.D.F.'s Buchman said, "No exceptional incidents were recorded during these arrests." He added that no complaints were filed with military authorities.)
We watched a clip of crying children being passed from a gas-filled room out a second-story window, down a human ladder to the street. Early on, the villagers took all the children to one house during demonstrations, but when the soldiers began firing gas grenades into homes, the villagers decided it was safer to let them join the protests. We watched footage of a soldier dragging a 9-year-old boy in the street, of another soldier striking Manal's 70-year-old mother. Finally, Nariman shook her head and turned off the disc player. "Glee" was on.
One Friday, shortly after the marchers had barricaded the road with boulders and burning tires in order to keep the army out of the village center, a white truck sped around the bend, a jet of liquid arcing from the water cannon mounted on its cab. Someone yelled, "Skunk!" and everyone bolted. Skunk water smells like many things, but mainly it smells like feces. Nariman wasn't fast enough. A blast of skunk knocked her off her feet. Moments later, she was standing defiantly, letting the cannon soak her and waving a Palestinian flag at the truck's grated windshield. An hour or so later, smelling of skunk and shampoo, she was serving tea to a dozen protesters.
Every Friday was a little different. Some demonstrations were short and others almost endless. Some were comic, others not at all. Some days the I.D.F. entered the village, and others they stuck to the hills. Sometimes they made arrests. The basic structure, though, varied little week to week: a few minutes of marching, tear gas fired, then hours of the village youth — the shebab — throwing stones while dodging tear-gas canisters and rubber-coated bullets until the sun set and everyone went home. Or failed to make it home.
It was strange, asymmetric combat: a few dozen masked shebab ranging in age from 8 to 38, armed with slings and stones, against 20 or more soldiers in armored vehicles and on foot, dressed in helmets and body armor, toting radios and automatic weapons. The shebab put a great deal of thought into tactics, trying to flank and surprise the soldiers. But even when their plans were perfectly executed, they could not do much more than irritate their enemies. The soldiers, though, would inevitably respond with more sophisticated weaponry, which would motivate the shebab to gather more stones Friday after Friday despite — and because of — the fact that nothing ever seemed to change, for the better at least.
I asked one of the boys why he threw stones, knowing how futile it was. "I want to help my country and my village, and I can't. I can just throw stones."
"We see our stones as our message," Bassem explained. The message they carried, he said, was "We don't accept you."
While Bassem spoke admiringly of Mahatma Gandhi, he didn't worry over whether stone-throwing counted as violence. The question annoyed him: Israel uses far greater and more lethal force on a regular basis, he pointed out, without being asked to clarify its attitude toward violence. If the loincloth functioned as the sign of Gandhi's resistance, of India's nakedness in front of British colonial might, Bassem said, "Our sign is the stone."
The weekly clashes with the I.D.F. were hence in part symbolic. The stones were not just flinty yellow rocks, but symbols of defiance, of a refusal to submit to occupation, regardless of the odds. The army's weapons bore messages of their own: of economic and technological power, of international support. More than one resident of Nabi Saleh reminded me that the tear gas used there is made by a company based in Pennsylvania.
One afternoon, I visited the family of Mustafa Tamimi, who was 28 when he died in December 2011 after being shot at close range with a tear-gas canister from the back of an Israeli Army jeep. (An I.D.F. investigation concluded, according to Buchman, that when the soldier fired the canister "his field of vision was obscured.") The walls were covered with framed photos: an action shot of Mustafa in profile, his face behind a red Spider-Man mask as he slung a stone at soldiers outside the frame.
In the weeks before her son's death, Ekhlas Tamimi, his mother, told me that soldiers had twice come to the house looking for him. When she got a call that Friday asking her to bring Mustafa's ID to the watchtower, she thought he'd been arrested, "like all the other times." Beside me, Bahaa, a tall young man who was Mustafa's best friend, scrolled through photos on a laptop, switching back and forth between a shot of Mustafa falling to the ground a few feet behind an I.D.F. jeep, and another, taken moments later, of his crushed and bloody face.
Ekhlas told me about a dream she'd had. Mustafa was standing on the roof, wearing his red mask. There were soldiers in the distance. She called to him: "Mustafa, come down! Everyone thinks you are dead — it's better that they don't see you."
He turned to her, she said, and told her: "No. I'm standing here so that the Israeli soldiers will see me."
"This is the worst time for us," Bassem confided to me last summer. He meant not just that the villagers have less to show for their sacrifices each week, but that things felt grim outside the village too. Everyone I spoke with who was old enough to remember agreed that conditions for Palestinians are far worse now than they were before the first intifada.
The checkpoints, the raids, the permit system, add up to more daily humiliation than Palestinians have ever faced. The number of Israeli settlers living in the West Bank has more than tripled since the Oslo Accords. Assaults on Palestinians by settlers are so common that they rarely made the news. The resistance, though, remained limited to a few scattered villages like Nabi Saleh and a small urban youth movement.
I sat down one afternoon in Ramallah with Samir Shehadeh, a former literature professor from Nabi Saleh who was one of the intellectual architects of the first intifada and whom I met several times at Bassem's house. I reminded him of the car accident that ignited the first uprising and asked what kind of spark it would take to mobilize Palestinians to fight again. "The situation this time is 1,000 times worse. There are thousands of possible sparks," and still nothing has happened.
In the 1980s, youth organizers like Bassem focused on volunteer work: helping farmers in the fields, educating their children. They built trust and established the social networks that would later allow the resistance to coordinate its actions without waiting for orders from above. Those networks no longer exist. Instead there's the Palestinian Authority. Immediately after the first Oslo Accord in 1993, the scholar Edward Said predicted that "the P.L.O. will . . . become Israel's enforcer."
Oslo gave birth to a phantom state, an extensive but largely impotent administrative apparatus, with Israel remaining in effective control of the Palestine Authority's finances, its borders, its water resources — of every major and many minor aspects of Palestinian life. More gallingly to many, Oslo, in Said's words, gave "official Palestinian consent to continued occupation," creating a local elite whose privilege depends on the perpetuation of the status quo.
That Palestinian elite lives comfortably within the so-called "Ramallah bubble": the bright and relatively carefree world of cafes, NGO salaries and imported goods that characterize life in the West Bank's provisional capital. During the day, the clothing shops and fast-food franchises are filled. New high-rises are going up everywhere. "I didn't lose my sister and my cousin and part of my life," Bassem said, "for the sons of the ministers" to drive expensive cars.
Worse than any corruption, though, was the apparent normalcy. Settlements are visible on the neighboring hilltops, but there are no checkpoints inside Ramallah. The I.D.F. only occasionally enters the city, and usually only at night. Few Palestinians still work inside Israel, and not many can scrape a living from the fields.
For the thousands of waiters, clerks, engineers, warehouse workers, mechanics and bureaucrats eeking a living in Ramallah who spend their days in the city and return to their villages every evening, Ramallah — which has a full-time population of less than 100,000 — holds out the possibility of forgetting the occupation and pursuing a career, saving up for a car, sending the children to college.
But the checkpoints, the settlements and the soldiers are waiting just outside Ramallah, and the illusion of normalcy made Nabi Saleh's task more difficult.
If Palestinians believed they could live better by playing along, who would bother to fight? When Bassem was jailed in decades past, he said, prisoners were impatient to get out and resume their struggles. This time, he ran into old friends who couldn't understand why he was still fighting instead of making money off the spoils of the occupation. "They said to me: 'You're smart — why are you doing this? Don't you learn? Don't you want to make money..' "
At times the Palestinian Authority acts as a more immediate obstacle to resistance. Shortly after the protests began in Nabi Saleh, Bassem was contacted by P.A. security officials. The demonstrations were O.K., he said they told him, as long as they didn't cross into areas in which the P.A. has jurisdiction — as long, that is, as they did not force the P.A. to take a side, to either directly challenge the Israelis or repress their own people. (A spokesman for the Palestinian security forces, Gen. Adnan Damiri, denied this and said that the Palestinian Authority fully supports all peaceful demonstrations.)
In Hebron, P.A. forces have stopped protesters from marching into the Israeli-controlled sector of the city. "This isn't collaboration," an I.D.F. spokesman, who would only talk to me on the condition that he not be named, assured me."Israel has a set of interests, the P.A. has a set of interests and those interests happen to overlap."
Bassem saw no easy way to break the torpor and ignite a more widespread popular resistance. "The P.A have the power, more than the Israelis, to stop us." The Palestinian Authority employs 160,000 Palestinians, which means it controls the livelihoods of about a quarter of West Bank households. One night I asked Bassem and Bilal, who works for the Ministry of Public Health, how many people in Nabi Saleh depend on P.A. salaries. It took them a few minutes to add up the names. "Let's say two-thirds of the village," Bilal concluded.
Last summer, my final Friday in Nabi Saleh was supposed to be a short day. One of the shebab was getting engaged to a girl from a neighboring village, and everyone planned to attend the betrothal ceremony. The demonstration would end at 3.
Four armored cars waited at the bend in the road, the skunk truck idling behind them. Manal pointed to the civilian policemen accompanying the soldiers. "There is a new policy that they can arrest internationals," she explained. Earlier that month, as part of the effort to combat what Israelis call the "internationalization" of the conflict, the defense forces issued an order authorizing Israeli immigration police to arrest foreigners in the West Bank.
About half the marchers headed down the hillside. Soldiers waiting below arrested four Israelis and detained Bashir, the owner of the land around the spring. Everyone cheered as Mohammad raced uphill, outrunning the soldiers. (Three months later they would catch up to him in a night raid on his father's house. He was imprisoned until late December.)
I saw Nariman standing in the road with a Scottish woman. I walked over. Two soldiers grabbed the Scottish protester. Two more took me by the arms, pulled me to a jeep and shoved me in. I showed my press card to the driver. His expression didn't change. Two frightened young women, both British, were already locked inside.
After almost an hour, the soldiers brought a Swede and an Italian who had been hiding in the convenience-store bathroom. More soldiers piled in. I showed one my press card and asked if he understood that I was a journalist. He nodded. Finally, the driver pulled onto the road. As we passed the gas station, the shebab ran after us.
"They were so beautiful a few minutes ago, right?" the soldier beside me said as the shebab's stones clanged against the jeep. "They were so cute."
They drove us to the old British police station in the I.D.F. base in Halamish. While I was sitting on a bench, an I.D.F. spokesman called my cellphone to inform me that no journalists with press cards had been detained in Nabi Saleh. I disagreed. (The next day, according to Agence France-Presse, the I.D.F. denied I had been arrested.) A half-hour later, an officer escorted me to the gate.
As I walked back to Nabi Saleh, the road was empty, but the air was still peppery with tear gas. I made it back in time for the engagement party and flew home the next day. The five activists detained with me were deported. Two nights after I left, soldiers raided Bassem's house. The following week, they raided the village five days in a row.
This past October, the popular resistance movement began to shift tactics, trying to break the routine of weekly demonstrations. They blocked a settler road west of Ramallah, and the following week staged a protest inside an Israeli-owned supermarket in the settlement industrial zone of Shaar Binyamin. Bassem was arrested outside the market — soldiers grabbed at Nariman and dragged Bassem off when he stepped forward to put his arms around her.
Less than two weeks later, Waed was arrested at a Friday demonstration. Soldiers beat Waed "with their fists and their rifles." When he appeared in court, Waed was still bruised. The judge threw out the charges. But while he was detained, he was in the same prison as his father and saw him briefly there. "When I said goodbye to him," Waed told me with obvious pride, "he had tears in his eyes. I was stronger than him."
On the day of Waed's arrest, a camera caught Ahed shaking her fist, demanding that soldiers tell her where they were taking her brother. The Internet took over: video of the tiny, bare-armed blond girl facing down a soldier went viral. She and Nariman were invited to Istanbul, where, to their surprise, Nariman said, they were greeted at the airport by dozens of children wearing T-shirts printed with Ahed's photo. They drove past billboards displaying Ahed's image. Reporters followed them everywhere. Crowds gathered when they walked in the streets. They were taken to Prime Minister Recep Tayyip Erdogan in the southeastern city of Urfa, Nariman said, and flew back with him to Istanbul on his plane.
Not everyone reacted so enthusiastically. One right-wing blogger dubbed Ahed "Shirley Temper." The Israeli news site Ynet took the images as evidence that "Palestinian protesters use children to needle I.D.F. soldiers in the hope of provoking a violent response."
In mid-November, Israeli rockets began falling on Gaza. Protests spread throughout the West Bank. "We thought it was the start of the third intifada," Manal told me. The demonstrations in Nabi Saleh stretched beyond their usual Friday-evening terminus. One Saturday in November, Nariman's brother Rushdie — who worked as a policeman near Ramallah and was rarely home on Fridays — joined the shebab on the hill. He was standing beside Waed when he was hit by a rubber-coated bullet.
Then the soldiers began shooting live ammunition, but Rushdie was hurt and couldn't run. As he lay on the ground, a soldier shot him in the back from a few meters away. Nariman ran to the hillside with her video camera and found her brother lying wounded. "I wanted to attack the soldier and die with Rushdie right there, but I knew I had to be stronger than that," Nariman said. "Why is it required of me to be more humane than they are?" Rushdie, who was 31, died two days later. An I.D.F. investigation found that soldiers fired 80 shots of live ammunition and neglected to "control the fire." The unit's commander was reportedly relieved of his command.
When the fighting stopped in Gaza, the protests in the West Bank ceased. I went back to Nabi Saleh in January, three weeks before Bassem was expected home. The village seemed listless and depressed, as if everyone were convinced of the futility of continuing. On my first Friday back, the demonstration ended early: the shebab had a soccer match in another village. It rained the next week, and everyone went home after an hour. "We are still living the shock of Rushdie's killing," Mohammad told me.
Elsewhere in the West Bank, though, momentum was building. In late November, Netanyahu announced plans to build 3,400 settlement units in an area known as E1, effectively cutting off Jerusalem from the West Bank. Just before I arrived in January, popular-resistance activists tried something new, erecting a tent "village" called Bab al-Shams in E1, symbolically appropriating the methods of land confiscation employed by settlers. "The time has come now to change the rules of the game," the organizers wrote in a news release, "for us to establish facts on the ground — our own land."
The numbers were relatively small — about 250 people took part, including Nariman and a few others from Nabi Saleh — and, on direct orders from Netanyahu, soldiers evicted everyone two days later, but the movement was once again making headlines around the globe. Copycat encampments went up all over the West Bank — some in areas where the popular resistance had not previously been active.
The day after his release, Bassem told me that even sitting in prison he had felt "a sense of joy" when he learned about Bab al-Shams. The popular resistance was finally spreading beyond the village demonstrations. "We have to create a sense of renewal," he said, "not only in Nabi Saleh but on a larger scale." The village's losses — and his own — he acknowledged, were daunting. "The price is now higher,but if we don't continue, it would mean that the occupation has succeeded." It would take constant creativity, he said, to hold onto the momentum. He didn't know what it would look like yet, but just talking about it seemed to add inches to his height.
Within days, thousands of Palestinians would protest around the West Bank, first in solidarity with prisoners on hunger strikes to demand an end to the indefinite detention of Palestinians without trial, later in outrage at the death of a 30-year-old prisoner named Arafat Jaradat. Once again, the words "third intifada" were buzzing through the press. Avi Dichter, the head of Israeli domestic security during the second intifada and the current minister of Home Front Defense, cautioned in a radio interview that an "incorrect response by the security forces" might push the protests into full-out revolt.
When I saw Bassem in February, I asked him whether he was worried that the uprising might finally arrive at Nabi Saleh's moment of greatest self-doubt, that it might catch the village drowsing. "It doesn't matter who is resisting," he said. "What's important is that they are resisting."
On the last Friday I was there, the wind was against the demonstrators. Nearly every grenade the soldiers fired, regardless of how far away it landed, blew a cloud of gas up the road right at them. A dozen or so villagers watched the clashes from the relative safety of the hillside. Bassem's cousin Naji was sitting on a couch cushion. Mahmoud, Bassem's nephew, poured coffee into clear plastic cups. Bright red poppies dotted the hill between the rocks. The way was clear, but no one tried to walk down to the spring.
When the demonstration seemed over, I trekked back to the village with a young Israeli in a black "Anarchy Is for Lovers" T-shirt. He told me about his childhood on a kibbutz bordering the Gaza Strip. His parents were "right-wing Zionists," he said, "hard-core." They didn't talk to him anymore. A group of soldiers appeared behind us, and we ducked into Nariman's yard as they tossed a few stun grenades over the wall.
Later that evening, at Naji's house, I watched Bilal's video of the same soldiers as they strolled down the drive, lobbing tear-gas grenades until they reached their jeeps. They piled in and closed the armored doors. One door opened a crack. A hand emerged. It tossed one last grenade toward the camera. Gas streamed out, the door closed and the jeep sped off down the road.
Ben Ehrenreich won a 2011 National Magazine Award in feature writing. His most recent novel is "Ether," published by City Lights Books. Editor: Ilena SilvermanAdvertisem
World Zionist Congress is meeting.
You might have the impression that 'world Zionism' is an antisemitic organization.
Or you have succumbed to the conspiracy theory…
While the World Zionist Congress is in session, with 720 delegates from over 30 countries.
by Alison Weir October 23, 2020
Menifee, CA (IAK) — I'm sometimes astounded at the fact that a major political movement over a century old is so little known among Americans – especially since it has had a momentous impact on the world in general and on the U.S. in particular, causing multiple wars, vast population displacement, and global instability.
In my travels around the US, I've found that most Americans know extremely little about Zionism.
I would guess that the vast majority of Americans could not define the term (that was certainly my situation for most of my life), and that a great many may Not have even heard of it.
And among those who have heard the term, many may think it refers to some antisemitic conspiracy theory.
The fact is that Zionism – according to the dictionary, "a worldwide Jewish movement that resulted in the establishment and development of the state of Israel and that now supports the state of Israel as a Jewish homeland" – is both very real and extremely significant.
Zionism succeeded in establishing the state of Israel in 1948 after decades of open and frequent covert efforts.
It promoted a successful, and extremely false, slogan – "a land without a people for a people without a land" – and succeeded in perpetrating one of the major hoaxes of the 20th century, in which victims (indigenous Palestinians) were designated aggressors while the aggressors (Zionist colonists) were portrayed as victims.
This hoax was documented by diverse authors, and perpetrated through the silencing of others.
And today this movement contains numerous powerful international entities (see the list below), while remaining largely invisible to millions of citizens of the country that gives Israel massive amounts of money, shields Israel apartheid system internationally, and has fought at many pre-emptive wars on Israel's behalf of Israel, in Iraq, Lebanon, Syria, Somalia and Yemen. (The rationale is to secure the existence of the State of Israel and its dominance on the region)
The dictionary definition captures only the simplest meaning of the word, but not its deep impact: how Israel was established and what supporting Israel today enables.
As numerous historians have documented, Israel was established through a war of ethnic cleansing, in the words of a major Israeli historian, in which approximately 750,000 men, women, and children were violently expelled. Hundreds of villages were destroyed and much of the indigenous population was displaced, their ancestral homes and land confiscated and the former owners made into penniless refugees.
Today, in its pursuit of the Jewish identity mentioned in the definition, Israel continues to confiscate Palestinian land, discriminates against the remnants of the non-Jewish population that remain in the area, and holds the four and a half million people in the remaining portion of their land (the West Bank and Gaza), in two virtual prisons, their ability to leave and to return to their homes controlled by Israel.
Palestinian villages are invaded daily, people terrorized and abducted, homes and crops are regularly destroyed, youth administratively detained to "security reasons.".
For over a year there was a weekly mass demonstration during which Israeli forces shot with live bullets unarmed demonstrators every week. More than a thousand Palestinians were handicapped from the snipers children, women, nurses, journalists…(To see these actions go here.)
Zionist movement in the US – a century of activism
As I describe in my book, the Zionist movement in the U.S. began in the late 1800s and played a significant role in the events that led to the establishment of Israel.
Today the pro-Israel lobby is probably the most powerful and pervasive special interest group in the U.S. Its members have diverse views and sometimes sharply disagree with one another on aspects of the issue, but all share one goal: support for Israel.
Israel partisans have become extremely influential in both political parties and have obtained numerous US policies of support for Israel.
Most recently, they are promoting bills to expend $19 million per day on behalf of Israel.
Altogether, 90 bills for Israel have been introduced in the current Congress alone.
In addition, there is also considerable evidence that Israel partisans were central in pushing the US into invading Iraq, and that many are similarly active in demonizing Iran. (See this, this, this, and this.)
Conspiracy theory?
Since little of the above is known by the general American public (U.S. media rarely report any of this), some Americans are under the impression that even suggesting there is a "world zionist movement" is an antisemitic conspiracy theory.
(In fact, even discussing the Israel lobby in the U.S. can be dangerous to reputations and careers.
For example, respected professors John Mearsheimer and Stephen Walt were attacked as "antisemitic" for their scholarly work in detailing the power of the Israel lobby.)
Fact is that the World Zionist Organization has been in existence since the late 1800s, and this is just one of a number of international organizations that work on behalf of Israel.
All of these are very public – if one knows where to look.
Currently, the World Zionist Organization is holding its 38th Congress in an online format from Israel. The Congress is convened every five years.
World Zionist Organization
While US mainstream media have largely failed to even mention this organization and event, it has been big news in the Israeli and Jewish-American press, with numerous stories leading up to the event.
Below is an image from an article in the Jewish News of Northern California entitled "Your vote in Israel: Here are the Bay Area Jews running for the World Zionist Congress."
The World Zionist Organization (WZO) was founded in 1897. It has an elaborate structure, including a World Zionist Congress, a Zionist General Council, a Zionist Executive, and a Zionist Supreme Court.
It also has a department devoted to "repatriation" – encouraging Jews to leave their birth countries and move to Israel – and lists numerous affiliates and partners around the world.
Currently, the WZO convened its 38th Congress, with 720 delegates and observers from over 30 countries participating in a 3-day conference.
Based in Israel as usual, this year's event is being held online because of the pandemic, and sessions are being synchronized with time zones in Israel, North America, Latin America, Europe, Australia, and South Africa.
The World Zionist Congress allocates about a billion dollars a year to various projects and is popularly known as the "parliament of the Jewish people."
The Israeli Jerusalem Post newspaper reports that during the Congress "elections will take place for the leadership positions of the National Institutions – the World Zionist Organization, Keren Kayemeth Le'Israel (Jewish National Fund-JNF), and Keren Hayesod [aka United Israel Appeal:  
"the preeminent worldwide fundraising organization for Israel, which was established in London in 1920, to serve as the fundraising arm of the Jewish People and the Zionist Movement]. Current issues on the world Jewish agenda will be deliberated…"
Among the issues to be deliberated will be how to "allocate nearly $5 billion to Jewish organizations and programs in Israel and around the world."
The event is being live-streamed and can be viewed here.
Additional Zionist organizations:
The WZO is far from the only organization with "Zionist" in its title.
Among the others are:
Women's International Zionist Organization (WIZO): founded in 1902, it currently has 250,000 members around the world.
Mizrachi, the global Religious Zionist movement: "Mizrachi is the global Religious Zionist movement, spreading Torat Eretz Yisrael across the world and strengthening the bond between the international Jewish community and the State of Israel."
It was founded in 1902, is based in Jerusalem and has branches across the globe. It opposes the international movement supporting Palestinian rights known as BDS. It says the Mizrachi Global Summit was held on October 18th.
Zionist Organization of America: "Founded in 1897, the Zionist Organization of America ("ZOA") is the oldest pro-Israel organization in the United States." It has 25,000 members and chapters throughout the U.S.
Hadassah, the Women's Zionist Organization of America: Over a century old, it says its vision is to "strengthen a connection to Israel." It says it is "the largest women's Zionist membership organization in the United States. It inspires a passion for and a commitment to its partnership with the land and the People of Israel."  (Ruth Bader Ginsburg was a lifelong member.)
American Zionist Movement: "AZM works to promote and defend Zionism in the United States; to deepen and expand the active relationship of the American Jewish Community to Zionism in a contemporary context; to facilitate dialogue and collaboration among Zionist organizations through and with the AZM; and to be the central hub for Zionist resources in America."
(An interesting bit of history is that "Zion" was one of the names Zionist leaders considered in 1948 for the new state, before they finally settled on the name "Israel."
(Israel means the Land of God El, the Canaan all encompassing God in Palestine, Lebanon and Syria and whom Jew considered their God too. The bedouin Jews created Jehovah as their God of war as Canaan hired them as mercenaries to fight along them. )
Still more Zionist organizations
There are also a number of other major international organizations that work for Israel. Virtually all of these organizations have large staffs, elaborate structures, and multi-million dollar budgets.
Their websites provide an abundance of information about their global reach and diverse activities. Many openly state that they work to oppose the international movement to boycott Israel, which has been organized because of Israel's long documented human rights abuses.
Known as "BDS" (Boycott, Divestment, and Sanctions), the movement "upholds the simple principle that Palestinians are entitled to the same rights as the rest of humanity."
(BDS is demanding that countries boycott the product generated in the occupied land of West Bank by illegal settlers and settlements)
Below is a partial list:
• World Jewish Congress (WJC) is another international congress that supports Israel. According to its website, the WJC "represents Jewish communities and organizations in 100 countries around the world. It advocates on their behalf towards governments, parliaments, international organizations and other faiths."
The WJC represents significant global wealth. Its annual gala held in New York last year was, as I wrote in a detailed article, attended by billionaires, Russian oligarchs, Ukrainian ambassadors, international financiers, the Rothschilds, and assorted other glitterati.
• World Holocaust Forum is another international entity that supports Israel. It is held in Israel and was founded and run by Russian-Israeli oligarch Viatcheslav Moshe Kantor.
Last year, at least 45 world leaders attended his fifth event. Israel's Ha'aretz newspaper called it "an airlift of presidents, prime ministers and royalty from around the world." Kantor, a billionaire known for unscrupulous business practices, is president of the European Jewish Congress and heads up a network of pro-Israel international entities.
In an interview for a Zionist publication, Kantor was asked: "Why are you so interested in Holocaust education and in creating big events to memorialize the Holocaust?" Kantor answered:
The Holocaust was an essential tool used to bring about the establishment of the State of Israel. In 2006, it is the most effective tool we have to fight against anti-Semitism and to protect Israel."
• Jewish Agency for Israel has been in existence for 90 years, has branches around the world, and encourages people to move to Israel. It has a branch in the US where donations to it can be deducted from U.S. taxes. It states that it works to oppose BDS.
• B'nai B'rith International has been in existence for 175 years and had a connection to Israel from the state's earliest years. Like many of the organizations, it periodically works to prevent events supporting Palestinian rights.
• Maccabi World Union, headquartered in Israel, spans five continents, is in 80 countries, has 450 clubs, and 450,000 members. Its website says it's "a Zionist organization that utilizes sports as a means to bring Jewish people of all ages closer to Judaism and Israel."
It has a multitude of programs focused on Israel and works to "fight BDS."
• Jewish National Fund was founded in 1901 and played a major role in transferring Palestinian land to Israel. It is holding its national conference right now (video here).
Like many of these entities, it has a presence in the U.S. and has acquired tax deductible status.
• American Jewish Committee (AJC), despite its name, is yet another international organization. It has 30 offices around the world in Europe, Africa, Latin America, Asia-Pacifiic, and Israel. It also has numerous regional offices throughout the US.
Note: I posted many articles on How the State of Israel was established and which colonial powers and personalities actively worked toward that plan
Iran: Hussein, Karbala, Ashura, Shias, Ayatollah marjaa, Wilayat fakih,
Prophet Muhammad refused to designate a successor: He was aware of his fragile health condition 8 days before he died and he was mentally conscious and able to make this decision.
When Muhammad died, his close relatives such as his 8 wives, his remaining two daughters and his sons-in-laws got in charge of the burial procedures and ceremony.
The leading companions such as Abu Bakr and Omar negotiated transition with the original leading tribes of Medina, called Ansars. 
The Ansars are those who welcomed the Muslims to settle in their city as the tribes of Mecca started persecuting the Muslims in 632.
Abu Bakr was selected Caliph.
The Sunni sect in Islam is this branch that doesn't mind caliphs not being direct descendants of Muhammad, as long as they are considered from "noble" tribes of Mecca. 
The Shia sect insisted that caliphs should be direct descendant of Muhammad.
Abu Bakr, Omar bin Khattab, Uthman bin Affan, and Ali bin Abi Taleb were the four caliphs called Rashidun, meaning adult companions who followed Muhammad from the start and fought all his battles. 
They were all from tribes of Mecca, which upset the ansar tribes who welcomed the Muslims and saved them from persecution and permitted them to establishing their first City-State in Yathreb named Medina later on.
It is to be noted that all male sons of Muhammad died in very young age and he had four married daughters.
Two daughters died before him.  The youngest daughter Fatima married Ali, his nephew and later son-in-law.  Hassan and Hussein were the grandsons of Muhammad from Fatima and Ali who were born while the Prophet was alive. Apparently, Muhamad expected one of his grandchildren to become Caliph later on.
One of his daughters had married third Caliph Uthman bin Affan, and who was assassinated in Medina.
Caliph Muawiya bin Ummaya (from the richest tribe in Mecca) was named governor of Damascus by Uthman and contested the caliphat with Ali.
Ali's troops had the advantage of vanquishing Muawiya troops, but Ali decided to negotiate.  Thus, those against the negotiation as victory was near were called "khawarij" (the ones who abandoned Ali's troops); they may as well be the first Shias (those who disagreed).
A few khawarij met in Mecca and decided to assassinate both Ali and Muawiya on the same day.  Muawiya's assassin barely wounded him, but Ali's assassin was successful as Ali was leading the prayer in Kufa.
Ali might have been the most promising Imam, but he was no political statesman.  
Actually, Aicha, the youngest wife of Muhammad, can be considered the first Imam since she was the most learned and closest person to the prophet and fought for women rights and corrected faked pronouncement by chauvinist male "scholars". People flocked to her house to listen to her opinions.
After the assassination of Ali, Muawiya established the first hereditary dynasty in Islam with capital Damascus. 
Muawiya struck a deal with Hassan, the eldest of grandchildren of Muhammad.  The deal was that Hassan will be the next caliph after the death of Muawiya.  In a sense, the deal was sharing power between the Sunnis and the Shias in turn.
Muawiya poisoned Hassan:  He cooperated with Hassan's wife to convince Hassan to wear a poisoned expensive robe that Muawiya sent as gift for the deal.  Then, Muawiya killed Hassan wife and eliminated direct witnesses.
Hussein continued with the deal and left Muawiya at peace from political upheavals. 
Muawiya died and his son Yazid succeeded him as caliph.  Hussein didn't appreciate this treachery and reclaimed his right according to the deal and moved from Mecca with his family and 72 followers intending to settle in Kufa (southern Iraq).
Three months of marches in the desert brought Hussain to Karbala.
By dawn, Hussein realized that the troops of Yazid had surrounded his small party and cut off the way to the main water sources at the Euphrates River.
Hussein negotiated for 10 days, hoping that the citizens of Kufa will come to the rescue, at no avail.  Hussein was beheaded and his head sent to Caliph Yazid on a spear in 680.
The uneven battle of Karbala was waged during Ashura, the tenth day of the month of Muharram.
The Shias adopted the account story of the engagement in Karbala as written by Hussein Kashefi in his "Garden of Martyrs" and which was widely circulated in the 15th century. The story goes as follows:
"Hussein was hit by an arrow in the neck while trying to drink from the river.  Ten cavalry men from Yazid army rushed to achieve Hussein in order to receive huge rewards.  Hussein was lying for dead and every time Hussein opened his eyes and looked at the coming killer and the knights would feel shame and retreat.
Commander Chemr was decided to finish the job and sat at Hussein chest.  Hussein asked Chemr to remove his iron mask and show his face, which he did and Hussein said: "This is the first veritable sign."  
Chemr face looked porcupine with two incisive shooting out his lips.  Hussein asked Chemr to open his shirt and said: "This is the second veritable sign":  Chemr chest showed scars of leprosy.  Hussein said: "I had a vision last night by the Prophet and He told me how my assassin would look like."
Hussein asked Chemr: "What day is it?"  Chmer said: "This is the Friday of Ashura".  Hussain asked "What time is it?"  Chemr replied: "This is the time of prayer."  Hussein said: "The believers are praying and you are indulging in killing me.  Get off my chest and do your job while I am praying facing Mecca."
The surviving family members of Hussain were given a roundabout three-month long trip up north Iraq, then north Syria and through Lebanon before descending to Damascus and suffered hardship and humiliation.
Muawiya had made sure to assassinate all males of direct descendant to Muhammad, including the surviving husbands of his daughters and even Muhammad's wives.
Aicha, the most learned and beloved of Muhammad's wives, was spared humiliation and assassination for two reasons:
First, she sided with him against Ali after the assassination of the third caliph Uthman and
Second, Aicha was the prime eminence in Islam jurisprudence.  She had gathered all the verses of the Prophet and confronted the Hadith that were lies and incorrect.  Uthman manipulated many verses and officially published the current Koran.
The Shias believe that the Abbassid caliph Al Maamoun assassinated Imam Rida in 817 in the city of Mashhad by poison.
All the streets in Mashhad converge to Imam Rida's mausoleum and the city welcome 20 million pilgrims per year. The Abbassid dynasty are descendent of one of Muhammad's uncle Abbas.
Kufa was not spared persecution, even though it didn't come to succor Hussain.
The new governor Hajaj bin Youssef made the citizens of Kufa check their necks as his first speech started: "I see heads ripening and ready for the harvest…" 
Kufa was renowned for its bad luck of supporting the losing party:  It supported Aicha, the youngest and most beloved wife of Muhammad, against the troops of Ali in the first civil-war battle of the "Camel" around Kufa.
Iran was Sunni before the 16th century. An Azeri prince, Shah Ismail, took power of Iran in 1502.
The successor of Ismail decided to have the Shia sect as the kingdom official religion in order to unite Iran against his nemesis the Caliph of the  Ottoman Empire.  
The Ottoman Empire crushed the Iranian army but didn't venture in resuming the war inside Iran.  The ottoman Empire just got Iraq as one of the wilayats (province) of the Empire.
The Shia sect has a highly structured hierarchy and the curriculum for religious proficiency is lengthy and passes by degrees of study programs.
There are currently 12 "ayatollah marjaa" among the Shias, two of them died recently: Montazeri and Fadhlallah of Lebanon.  
An ayatollah marjaa is the highest cleric who can institute his school of jurisprudence and proclaim fatwas (interpretation opinion on an Islamic law).
The followers of other Ayatollah marjaa do not have to agree with the fatwas of one ayatollah.
Ayatollah Khomeini didn't vehemently refuse the title of Imam, a title reserved for the "hidden Mahdi" who was declared hidden at the age of 5 in 874.  
The successor of Khomeini, Khamenei, was not even ayatollah and still, he is considered "Supreme Guide" of the "Wilayat fakih" or the rule of the highest religious cleric in jurisprudence.
Note 1:  I read a few articles of Khomeini's fatwas and I must say that for his so many years of learning theology and Islamic laws left something to be desired.  I think an ayatollah must have also a PhD in a scientific field in addition to religious knowledge.
Note 2: Aicha never could forgive Ali (He was 19 then) for suspecting her to have cheated on Mohammad during a trip where she lost and then found her necklace
Note 3: The main Ayatollahs who taught the Iranian clerics and most of their leaders before the advent of Khomeini were from South Lebanon. Iraqis have their Sistani for Ayatollah
Note 4: The difference among the Shia sects revert to the number (6 or 12) of Mahdis that ended the succession and how tolerant they are for the inflicted suffering during Ashura ceremonies.
Tags:
adonis49
,
Ayatollah
,
hidden Mahdi
,
Hussain
,
Iran
,
Karbala
,
Khomeini
,
Kufa
,
Shah Ismail
,
Shia
,
Wilayat fakih
100 hundred years of successive failures in instituting a State?
Bilal Jaber بلال جاب posted this article by Nasri Sayeghر October 15, 2019
Tell me: In which way Lebanon political system was successful in the last 100 years? Even the demonstrations and marches are Not taken seriously by the politicians: People have been taken for chattel by the feudal/sectarian/mafia/civil war "leaders"
كتب نصري الصايغ
اللجوء إلى الشارع خطيئة سياسية. التهديد به حماقة وانتهازية. لا أمل يرجى من صياح الأتباع. فكل يصَّياح.
الشارع في لبنان شوارع.
لسنا نشبه أي دولة اوروبية. السلطات هناك تسمع صوت الشار ونعتبر. نحن لسنا كذلك.
ولسنا نشبه الشارع السوداني الرائع. اطاح بالديكتاتورية ولجم العسكريتارية، وبَّدل وجه الدولة. ولسنا نشبه الشارع الجزائري ابداً. اطاح بالديكتاتور ووقف صامداً امام نفوذ العسكر ولا يزال.
وبالطبع، لا نشبه تونس، بصيغة "البوعزيزي"، ولا بصيغة الانتقال الديمقراطي، بإملاءات صناديق الاقتراع.
فلنتوقف قليلاً امام التهديد بالشارع. في لبنان شوارع. شارع واحد لا قيمة له. هناك شارع ماروني
عارم. وهناك شارع شيعي عرمرم، وهناك شارع سني يراكم، وهناك دروز يعتصمون في جبالهم، وهناك تجارب كاوية، عرفناها عشية الحرب اللبنانية في العام 1975.

تهديد الوزير جبران باسيل بالطوفان، فقاعة سياسية. من الحكمة سحب هذا الكلام من التداول. ثم، قلة قليلة من اللبنانيين، كانت متفائلة بالتسوية. السلطة الحالية بنت شرعية لتسوية بين تيارين وشارعين ومحورين.
لم يكن متوقعاً غير ما كان. لبنان "القوميات الطائفية"، هذه هي صورته المثالية.
السلطة لجميع "المكونات"، و"المكونات" ليست مع هذه السلطة الجامعة. فلكل مكَّون سلطته. ولهذا، بدا العهد ضعيفاً، يقبض على الربح. انه شبيه بملك لا يملك…
وصوت باسيل المرتفع جداً، لا يُعوَّل عليه، الا إذا قُلبت الطاولة، ودخل لبنان في الفراغ، وقرع باب الافلاس السياسي والمالي.
لبنان هذا، عمره مئة عام. اثبت انه نموذج للفشل. الأدلة امامنا. انظروا جيداً. تبينوا احواله.
افحصوه بتفاصيله. قولوا لنا اين نجح؟
كل القطاعات مأزومة. السلطة مصابة بسرطان لا شفاء منه. لا كان معافى قبل الطائف ولا توقف بلاؤه ومرضه بعد الطائف. شيء واحد نجح بتفوق وجدارة: لقد غلبت الطائفية لبنان الدولة، ولبنان النظام، ولبنان الشعب، ولبنان الاقتصاد، ولبنان الأخلاق، حتى قيل أن لبنان دولة منهوبة،
ومعروف جداً من نهبها وينهبها وسينهبها غداً ويحكمنا.
الصيغة التوافقية فاشلة وكاذبة ولا اخلاقية. الديموقراطية حفلة زجل وكاسك يا وطن. الاقتصاد في عهدة الحرامية. القضاء حفلة تنكرية تتم فصولها بحضور امرأة قيصر في تمام عهرها. التربية: ديانات وطوائف ورساميل. الاحوال الشخصية مأساة وجريمة ضد الأمومة والطفولة.
أما حب لبنان، فلا يشبهه حب أي شعب لدولته. كل اللبنانيين، يحبون لبنان أخيراً.
حبهم الأول
والثاني والعاشر، هو لغير لبن
النشيد الحقيقي هو "كلنا ضد الوطن" الولاء اللبناني خرقة، ممسحة، كذبة. دماؤنا ليست لنا، بل لغيرنا من دول المحاور القريبة والبعيدة. أما الحكومة، فهي الممثل الشرعي للدول والمحاور المقيمة في لبنان. في ضيافة الطوائف والمذاهب والمحاور.
لذا، القول المأثور، "ما مت… ما شفت مين مات"،
نلفت نظر الوزير باسيل اليه. إياك والشارع، تعاركوا على طاولة مجلس الوزراء، في الوزارات، في المؤسسات، في النفط. في المواصلات وفي كل ما تختلفون فيه وحوله وماله، ولا تخرجوا إلى الشارع.
نفاذ صبر التيار الوطني الحر، طبيعي. لكن نفاذ صبر اللبنانيين سابق على "التيار"، وتشكيلة السلطة المتوارثة.
لا يحاولن أحد أن يقذفنا، بأنه كان يجهل خصمه وغريمه وعدوه وصديقه. كل هذه التركيبة معروفة، ومجربة ومبهدلة. الفارق الوحيد، أن "التيار" الشريك سابقاً لكل هذه القوى المتغالبة والمتنافسة في تجارة السلطة، قد بات هو "الأقوى"، ورئيسه "قوي" ومع ذلك، فإن الامور ساءت ووصل لبنان إلى الهاوية.
"فحساب الحقل، ليس كحساب البيدر". فشلت السياسات كلها. والسبب، أن الملح فاسد. إن اعمدة السلطة متداعية. أن الطوائف لا تتوقف عن الارتكاب. لا نعرف احداً من اصحاب الايادي البيض في الطوائف. الاستثناء الآدمي، نادر جداً، وضعيف جداً، وتجوز الحسرة عليه. أما المؤسسات المذهبية، فلا حول ولا قوة ولا… يا الله، هل هذه المؤسسات تخصك او تنتمي اليك؟
يحدث كل هذا "الدبيك" (من دبكة) وسقف السلطة مفخوت، وصندوق المال منهوب، واللبنانيون خائفون على قوتهم وخبزهم وجنى عمرهم. اما الشباب، فقد عرف الامثولة باكراً. سلك طريق الهجرة بعدما أصبح العاطل عن العمل بائساً من ايجاد أي عمل.

عندما يئس المسيح، قال: "هوذا بيتكم يترك لكم خراباً".
ومن أعماق يأسنا نقول:" هوذا بلدكم يترك لكم خراباً".
وعليه، فإن اللجوء إلى الشارع يعجل بجعل الخراب مكان اقامة للبؤساء اللبنانيين. أما اصحاب الملايين، فلهم الجنات الضريبية.
اللعنة.

لقد أنفقنا كل الآمال في مئة عام. حتى الشارع، الذي هو ملك الناس الغلابى، قد خلا، الا من قلة.
سؤال: متى يحتل الغلابى اللاطائفيون الشارع؟ لهؤلاء وحدهم ضمانة أن يكون الشارع يشبههم. هذا الشارع بانتظاركم أنتم، فمتى تجعلونه مكان اقامتكم؟
Lebanon: An improbable Statehood in the making
Mind you this article was posted in February 20, 2008, 12 years before the total bankruptcy of the State of Lebanon, politically, economically and financially.  
Under the leadership of Hezbollah, the Shias in the south and the Bekaa Valley are basically and currently the main caste shouldering the heavy burden of defending Lebanon from the frequent aggressions of Israel. 
Before Hezbollah, Lebanon had many secular political parties confronting Israel aggressions (The Communists and the Syria National Social parties), especially during Israel invasion of Lebanon in 1982 until 1989, when mandated Syria gave Hezbollah the "monopoly to conduct the resistance.
Without the Shiaa, south Lebanon would have long been swallowed by Israel and Lebanon divided and scraped from the number of independent States. 
It is the Shiaa who forced Israel to withdraw unconditionally from the south in May 24, 2000. 
It is the Shiaa who foiled the strategy of Israel of reconquering the south of Lebanon in July 2006 and installing a Pax Americana in the Greater Middle East.  
Hezbollah split from the main "Amal" Shia movement (of Mousa sader) around 1983 and adopted an ideology tightly linked to the Khomeini hardliners in Iran and is made responsible for the suicide attacks against the US and French headquarters in Beirut. 
Hezbollah was the only resistance movement allowed by Syria to operate against Israel's occupation in the south of Lebanon since 1989 when the US Administration permitted Syria mandate over Lebanon for over 15 years. 
Syria had prohibited all the other Lebanese nationalistic and progressive parties to resume their liberation resistance during its occupation of Lebanon. 
After the assassination of Rafic Hariri PM in 2005 and the withdrawal of the Syrian troops from Lebanon we have been experiencing a serious void in the legitimacy of the current government. 
The signed entente between the Tayyar political party of Michel Aoun (Free Patriotic Movement for Reform and Change) and Hezbollah has allayed the perception that schemes for a recurring civil war in under planning. 
The patient internally non-violence strategy of Hezbollah in conducting non-cooperation activities against an unjust and and mafia control of the government has permitted the Lebanese population to gain the assurance and relief that another civil war is not feasible.  
This Seniora's government and its allies have been plundering the public treasury for the past three years (since 2005) and for the last 15 years under Rafic Hariri.
This feudal/sectarian/contractor continuous regime, establishing a Ponzi scheme for our financial system, has been spreading poverty and deepening the indebtedness and ineptness of Lebanon, with the explicit support of the Bush administration, and under the guise of empty rhetoric of democracy, security and independence from Syria's indirect involvement in Lebanon.
Consequently, the Shia have proven to be the legitimate sons of an independent Lebanon and have paid the prices of martyrdom, suffering, sacrifice and pain in order to be the guarantor for the emergence of a Nation against all odds. 
It is the sacrifices of the Shia and their patience to suffer for the benefit of all Lebanese that is providing them with the leverage of flexibility, intent to change, learn from experience and improve. 
The successive unilateral withdrawals of Israel from Lebanon in 2000, an occupation that lasted since 1982, without any preconditions have given the Lebanese citizen grounds to standing tall. 
Our main problem is that the International requirements of Lebanon and our local politics are at odds. 
The USA, Europe and Saudi Kingdom would like to settle the Palestinian refugees as Lebanese citizens with full rights and thus avoiding the corny problem of their legitimate rights to be repatriated to Israel as stated in the UN resolution of 194. 
The Monarchy in Saudi Kingdom has been viewing the Palestinian question as a major liability since the extremist party of Hamas has taken power in Gaza.
Saudi Kingdom is exhausted of paying the bills every time Israel destroys the infrastructure of Lebanon and covering some of the expenses of the Palestinian refugees and would like an end to this conflict that is hampering the internal stability of the Wahhabi Saudi regime.
Israel invasions of Lebanon and its genocide tactics against the Palestinians are done at the urging of the USA 
The two main local movements of the Future Party (Hariri clan) and Hezbollah are more than content for this unconstitutional political dilemma which suits their short-term interests. 
The Future is satisfied with its dominance among the Sunnis in Beirut and the North and thus, giving the Palestinian refugees citizenship might create an unknown variable that could disrupt the majority of the Sunni allegiance to the Al Moustakbal. 
Consequently, the Hariri clan cannot disobey the Saudi orders but it cannot shoot itself in the foot. 
Externally, the Hariri clan is pro Saudi but in reality it is very cozy with the Syrian position on the Palestinian refugee status as its strongest card during the negotiations with the USA and afterward. 
The unstable constitutional political system in Lebanon may delay indefinitely any serious pressures from Saudi Kingdom and the USA to resolving the Palestinian refugees' question. 
Hezbollah is weary of having to deal with a constitutional government and negotiate returning its arms to the Lebanese army. 
Thus, the two main parties in Lebanon are supporting each other practically and just playing the game of opposing forces.
Furthermore, The USA has decided after the fiasco of the July war in 2006 that no more investment in time on Lebanon is appropriate at this junction.  We have to wait for a new US administration to decide whether it is willing to re-open the file of the Near East problems.
The allies to the two main parties are side shows: they know it and they cannot change camps with the deep mistrust for the other side pledges and dependent policies to foreign powers. 
Thanks to the vehement rhetoric against Syria or its allies in Lebanon by Walid Jumblatt and Samir Geagea, the Future party has been able to give the impression that it is against the Syrian regime while practically it agrees with the Syrian positions and would like to keep the present status quo in Lebanon's political system of the Taef Constitutional amendments.  
General Michel Aoun has realized that he has been taken by the sweet tender offers of Hezbollah but he cannot shift allegiance or form a third alliance since non resolution of the situation is the name of the game until further agreement among the main Arab states and the main superpowers.
Recently, General Aoun has demonstrated his independence by visiting Syria for 5 days amid a popular welcome to re-establish entente between the two people, if not the regimes.
So far, the polemics among the government's allies and the opposition political parties are not shy of harboring sectarian allegiances in their charged speeches, but somehow they failed to discuss the actual caste, or closed religious system in our social structure, which is the fundamental problem toward a modern state of governance.
I do not believe that any fair and representative electoral law is of utility unless the basic caste system is recognized as a sin and altered accordingly to represent an alternative for the citizen joining a united and free status under one State. 
The first step is to instituting a voluntary State marriage law and letting the situation unfold into a more liberal understanding of the need of the people. 
The road is very long and arduous before the beginning of a semblance of trust among the Lebanese is established. 
However, I feel that the Shia under the leadership of a wise and disciplined Hezbollah and their corresponding Christian Free Patriotic movement are leading the way for a semi-autonomous Lebanon, at least in its internal restructuring. 
I believe that the necessities of survival would loosen up many stiff ideological and caste roadblocks toward a reformed political system and the institution of a governing body that abide in integrity, accountability and justice for all.
It is a fact that extremist Sunni "salafist" ideology is gaining quickly in all the Arab and Moslem World, out of desperation and the widespread illiteracy and lack of job openings. (See note 3). 
Maybe our mix of all kinds of sects might be a rampart to our moderate liberal tendencies.
The spirit of Statehood is coming from an unforeseen quarter. Mainly the Shia caste freshly arriving in the social and political scene around 1970. 
This disinherited caste was already a majority when the civil war of 1975 broke out and it suffered from the total ignorance of the central government for infrastructure and social services and had also to suffer the humiliation and atrocities of frequent Israeli air raids and land attacks and bombing of their villages under the disguise of dislodging the Palestinian guerillas.  
The Shia caste is opening up to almost all sects and managed to ally with large sections of many other castes. 
This extending arm might be considered as necessary out of the realization that they are a majority in Lebanon and a real minority in the neighboring States of Syria, Jordan, and Egypt.
This necessity is a blessing to Lebanon because the main major caste is encouraging unity against foreign invaders. 
In the event that Hezbollah maintains its strength, then it can be forecasted that the economic strategy of Lebanon will shift from tourism and third sector (the Hariri's clan strategy) into more emphasis on agriculture and small and medium industries, many of it geared toward guerilla warfare. 
This is how the future looks like to me if no overall peace treaty with Israel is realized any time soon.
I used the term "Statehood" for Lebanon in a general sense to convey that a form of unity is developing in the conscious of the Lebanese, but this notion of Nation is far from appropriate to Lebanon simply because experiences since independence could not provide any evidence to a unified people under legitimate and responsible central governments. 
Lebanon is fundamentally an amalgamation of castes that enjoy self-autonomy. 
I still believe that the Syrians, Lebanese, Palestinians, and Jordanians naturally form a Nation and they should generate a common market with separate recognized States.
I am convinced the Taef Constitution was meant to have total entente among the various main three religious castes in Lebanon before starting to elect a new president to the Republic.
The entente should involve everything from election law, to the constitution of the government and other priorities. 
This fact translates into agreement among the main Arab States and the main superpowers on how Lebanon should be governed during six years. 
Unless the Lebanese leaders and political parties get together to review the Taef Constitution and be willing to pay the price of deciding to have a mind of their own, then Lebanon is de facto under the UN protectorate.
Note 1: the current Dawha agreement, after Hezbollah destroyed Israel communication control in 2008, translated the spirit of Taef in its temporary execution until the Parliamentary election takes place.
Note 2:  The Future movement of the Hariri clan (Saad Hariri is a Saudi citizen) is practically pro-Syrian but it cannot overtly open up to the Syrian regime as long as Saudi Kingdom is not currently in good term with President Bashar Assad.
Note 3:  The Sunni "salafist" movement expressed its strong arm tendencies in the Palestinian camp of Nahr Al Bared. The Lebanese army destroyed the camp along with the extremist Sunni groups and the ramifications are not over in our internal strife.
Note 4:  The social/political structure is held by 19 recognized religious castes that grow at different paces in demography.  Thus, the top of our Temple must be very flexible and changeable when foreign powers decide to destabilize the tacit agreement among the caste political feudal leaders.