Posts Tagged 'Alan Yentob'
Kids Company founder Camila Batmanghelidjh 'facing directorship ban'
Jamie Grierson@JamieGrierson. Monday 24 April 2017
Insolvency Service reportedly wants to disqualify ex-board members including Alan Yentob over roles in collapsed charity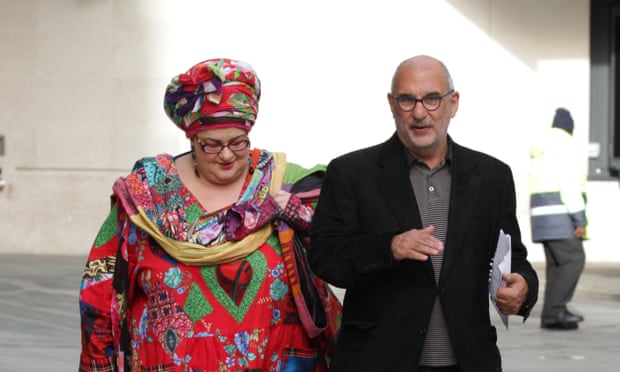 Former board members of the collapsed charity Kids Company – including its founder, Camila Batmanghelidjh, and the former BBC chief Alan Yentob – face being banned from serving as company directors, according to reports.
The Insolvency Service has written to lawyers acting for Kids Company's former board members to warn them that it is minded to pursue disqualification proceedings against them, according to Sky News.
The Insolvency Service, which has powers to seek bans on directorships for individuals of up to 15 years, refused to comment.
While disqualification proceedings can be lengthy, if successful they would ultimately force Yentob and the other board members to relinquish any directorships they hold.
Yentob is listed at Companies House as a director of a television production business called I Am Curious, which he established last year.
Kids Company collapsed in the summer of 2015, a month after it received a £3m government grant backed by the then prime minister, David Cameron.
Batmanghelidjh and Kids Company staff blamed the collapse on a police investigation into sexual and physical assaults within the charity, which was ultimately dropped.
A review by the Charity Commission into the financial collapse is continuing.
Other directors potentially facing a ban include Richard Handover, a former boss of WH Smith, Andrew Webster, a former executive at the drugs company AstraZeneca, and Erica Bolton, an arts publicist.
Note: Articles that don't even mention what companies do, in this case what Kids Company was delivering and its purposes, is beyond me. Would like to check Wikipedia to supplement why Cameron extended this grant and why the company is facing insolvency? Are drug companies behind this move?