Posts Tagged 'Israeli propaganda'
Meet the spies injecting Israeli propaganda into your news feed
When Sima Vaknin-Gil took over as director-general of Israel's Ministry of Strategic Affairs at the start of 2016, a crucial fact went largely unnoticed.
For years, she had been a high-ranking officer with an Israeli spy agency.
This means that for the last two years a former intelligence officer has been running Israel's global war against BDS, the boycott, divestment and sanctions movement.
Her ministerial boss is Gilad Erdan, a key ally of Prime Minister Benjamin Netanyahu.
They were last month revealed to have spent huge sums creating anti-BDS propaganda targeting social media and news media.
It should be a big wake up call to all defenders of free speech and human rights when a peaceful civil society campaign is targeted by spy agencies responsible for hacking, torture, kidnapping and murder in Palestine and around the world.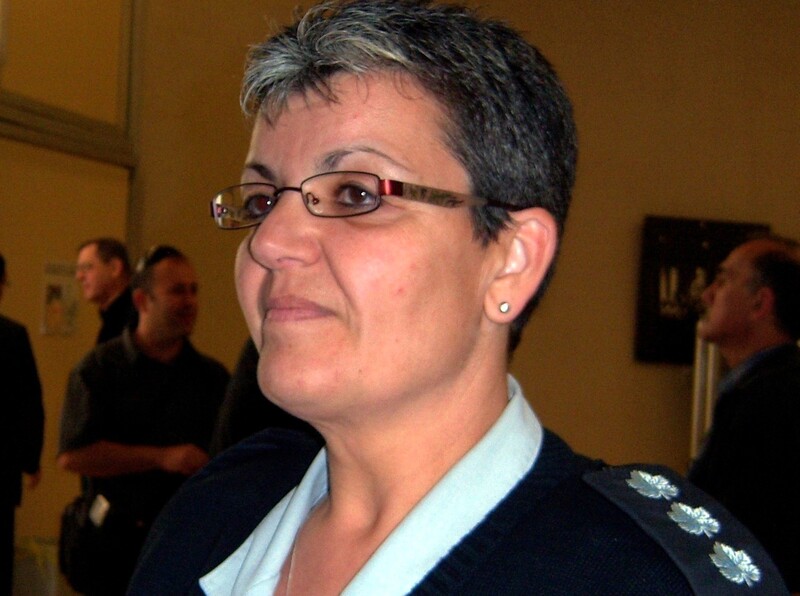 Sima Vaknin-Gil, now in charge of running Israel's anti-BDS ministry, was once chief military censor. (Wikipedia)
Military intelligence
While hardly a secret, Vaknin-Gil's background was barely remarked upon in the media coverage following her appointment, which focused on her previous role as Israel's chief censor.
An extensive search turned up just one article – a December 2015 interview with arms industry magazine Israel Defense – discussing her career in intelligence.
That interview was on the eve of her appointment as the top civil servant in what is effectively Israel's anti-BDS ministry. It revealed she had spent more than 20 years as a spy in Israeli air force intelligence, rising to the rank of brigadier general – a position she still holds as a reservist.
During that time, the magazine stated, she worked "closely with US officials and the highest ranking officers of Israeli intelligence."
In 2005, she started her decade-long run as chief military censor, a role that required regular coordination with Israel's top spies and military leaders, including the head of military intelligence, the chief of Mossad and the chief of the army's general staff.
"Flood the internet"
"I want to create a community of fighters," Vaknin-Gil said soon after her appointment to the strategic affairs ministry.
She said she planned to "flood the internet" with Israeli propaganda that would be publicly distanced from the government.
More recently, at a Jerusalem Post conference, she announced in passing that she came "from the intelligence in the IDF," the Israeli military.
Streamed live on YouTube, the December 2017 panel was a debate on how best to combat BDS. (Sanctioning Israel)
Vaknin-Gil conceded that BDS activists' human rights arguments are so compelling at the grassroots in Europe and the US that "over there, unless we will do something, we will lose."
She credited supporters of Palestinian rights with "acting very, very smartly."
Palestine solidarity activists "are fighting for the hearts and minds of grassroots," she said, and asserted, "we just woke up [to BDS] and we have to do it very fast."
BDS movement co-founder Omar Barghouti told The Electronic Intifada that Israel had failed to win "the battle for hearts and minds at the grassroots level."
According to Barghouti, Israel is "desperately trying to suppress the enormous growth of the BDS movement for Palestinian rights into the mainstream by passing draconian measures of repression and exporting them through its lobby groups to Western governments."
Ministry's deep spy links
Strategic affairs minister Gilad Erdan's official diary for 2016, obtained by Israeli activists and translated by The Electronic Intifada, confirms his department's intimate links with the country's spy agencies.
The diary lists a 17 January meeting with the head of the Shin Bet – Israel's domestic secret police. The agency has a long history of harassing, kidnapping, torturing and murdering Palestinian activists.
The diary also shows that on 16 February 2016, Erdan had lunch with the head of Mossad, Israel's overseas agency for spying and assassination.

And on 20 March, Erdan apparently met with the "head of 8200" – a reference to Unit 8200, the Israeli spies responsible for leading cyberwarfare efforts.
According to veterans of Unit 8200, its activities include eavesdropping on the communications of Palestinian civilians living under Israeli occupation for political persecution or to find embarrassing personal or sexual information that could be used to blackmail them into collaborating.
Buying-off the press
Vaknin-Gil's plan to "flood the internet" mirrors previous covert efforts to spread pro-Israel propaganda.
In 2014, The Electronic Intifada uncovered a plot by tech site Israel21c to plant its puff pieces online and in media using deceptive methods.
Under Vaknin-Gil – an expert in censoring the press – the ministry is instead trying to buy off editors.
Israeli media watchdog The Seventh Eye reported last month that the ministry she runs paid the publisher of Israel's best-selling daily newspaper $100,000 to publish articles and videos attacking BDS as "anti-Semitic."
Published in both Hebrew and English by Yediot Ahronot and its website Ynet, the articles did not explicitly disclose that they were paid content.
One English article vaguely stated it was the result of the ministry and the publisher "joining forces," while two such Hebrew articles stated they were "in collaboration" with the ministry.
Propaganda war
The Seventh Eye explained that this propaganda was "meant to influence readers to support a campaign Israel is waging against its critics."
As well as Yediot, the ministry also bought faux journalism aiming to enlist support from a global audience, including from the Times of Israel and The Jerusalem Post.
The 2016 Erdan diary aligns with this, listing an 18 July "meeting with the editor of The Jerusalem Post newspaper, Yaakov Katz." The entry does not record the subject of the meeting.
The paid articles were part of a wider strategic affairs ministry campaign, which included a $740,000 budget "to promote content on social media and search engines, including Google, Twitter, Facebook and Instagram," The Seventh Eye reported.
Another $570,000 was spent on building Act.il, an anti-BDS app, and producing videos supporters were encouraged to spread online.
One of the "missions" assigned to Israel's propaganda foot soldiers using the Act.il app last November, according to The Jewish Daily Forward, "was to comment on a specific post on the Facebook page of the pro-Palestinian website Electronic Intifada."
Israel's PR operatives wanted to counter the impact of The Electronic Intifada's reporting on the Dutch government's support for a promotion by settlement-profiteering Israeli supermarket chain Shufersal.
The Act.il app was funded largely by casino billionaire Sheldon Adelson – a major donor to anti-Palestinian causes and to Donald Trump's presidential campaign.
The strategic affairs ministry was forced to disclose the funding information to The Seventh Eye under Israeli freedom of information laws.
But the revelation could be one of the last such disclosures if the ministry gets its way.
Secretive ministry
Israel's parliament in July gave preliminary approval to a bill exempting the strategic affairs ministry from the freedom of information law.
Erdan argued for the bill, which his ministry drafted, claiming that BDS was a "battlefront like any other" and there was a need to keep "our methods of action secret."
A 7 November entry in the 2016 Erdan diary suggests that former spy Vaknin-Gil was directly involved in drafting Israeli laws against BDS.
With the subject "BDS law," the entry reads, "A meeting with Liat and Sima on legislation amendments to the Boycott Law." (Erdan's staff at the ministry are referred to throughout the diary by their first names.)
If the law is passed, it will put Erdan's ministry in the same category as Mossad and Shin Bet, which are also exempt from freedom of information.
With Erdan's ministry increasingly being run like a globally focused spy agency rather than a conventional government department, perhaps this should come as little surprise.
Haaretz has described the ministry as "a place whose internal terminology comes from the world of espionage and security; its leading figures appear to see themselves as the heads of a public affairs commando unit engaged in multiple fronts."
As well as being led by one, the ministry is largely staffed by former spies.
Vaknin-Gil's predecessor as director-general was Ram Ben Barak, formerly a deputy head of Mossad.
As The Electronic Intifada revealed last year, the director of the ministry's "intelligence" section is Shai Har-Zvi, a lieutenant-colonel in the Israeli army and likely another former spook.
Without giving names, veteran Israeli intelligence journalist Yossi Melman had previously reported that the position was once held by "a former investigator in the security system."
"Covert sources," illegal activities
Melman – who confirmed The Electronic Intifada's exposure of Har-Zvi's name – wrote that his section's role "is to collect information and data on BDS and its activists from both open and covert sources."
Melman also wrote that the ministry hired 25 employees "mostly former officers in Israel's intelligence community" whose names are classified.
What are these "covert sources" that Erdan's network of spies are drawing on? Do they involve illegal activities? And are they breaking the laws of other countries they operate in?
"We want most of the ministry's work to be classified," Vaknin-Gil told Israel's parliament in September 2016, when she acknowledged that "a major part of what we do stays under the radar."
Erdan has also admitted his ministry's use of international front groups – historically a tool of Israeli spy agencies. "Most of the ministry's actions are not of the ministry, but through bodies around the world who do not want to expose their connection with the state," he said last year.
A rival government ministry in 2016 accused Erdan and his fiefdom of "operating British Jewish organizations behind the [Israeli] embassy's back in a way that could put them in violation of British law."
And Melman revealed in 2016 that the ministry is involved in "black ops" against the movement for justice in Palestine.
It was also reported by Haaretz that the ministry was establishing a "tarnishing unit" to spread lies about BDS activists.
Death threats and hacking
In an article for the Hebrew newspaper Maariv, Melman pointed to attacks on the websites of Palestine's BDS National Committee and other human rights groups, suggesting the attacks could be linked to Erdan's ministry.
He also noted death threats targeting Nada Kiswanson, a lawyer with the human rights group Al-Haq, who had been working in The Hague to collect evidence of Israeli war crimes for the International Criminal Court.
The threats are being investigated by Dutch authorities. Melman implied these too could be tied to the ministry.
As well as harassment and sabotage, Palestinian groups have been attacked with smear campaigns aimed at undermining their political and financial support.
Al-Haq and Al Mezan, another Palestinian human rights group that has helped gather evidence of war crimes, have over the past two years faced a sustained campaign of defamation.
These have come both publicly by Israeli officials, and in whispering campaigns, fake statements put out in their names and death threats and other harassment against their staff.
Israel's covert war also appears to be targeting solidarity activists from Western countries.
Dropping the mask
In July, members of an interfaith delegation to Palestine were barred from flights by Lufthansa staff acting on Israeli orders.
Jewish Voice for Peace's Rabbi Alissa Wise told The Electronic Intifada that airline staff read out names of activists who were never publicly announced to go on the delegation and did not have tickets. She said this proved Lufthansa had been given a list of persons obtained by Israeli surveillance of activists' communications.
While Israel's covert campaign aims to suppress negative information about its violations of Palestinian rights, the campaign itself only further tarnishes its battered image.
With its repressive measures against Palestine solidarity, BDS co-founder Omar Barghouti said, Israel is "dropping the mask of democracy and liberalism and revealing its true face as a regime of occupation and apartheid."
"Israel is allocating hundreds of millions of dollars, dedicating an entire government ministry, using its intelligence services and flexing its political muscle around the world to fight the movement," Barghouti added. "But this is a steep uphill battle that Israel cannot but lose."
With translation and research by Dena Shunra.
Are "Terror Tunnels" mere Israeli propaganda?
Apparently, this is the first war that the real engagements are done underground.  The Israeli air force is totally helpless attacking fighters dug underground and counterattacking from behind the "enemy lines" through tunnels…  Or that's how the stories are being disseminated.
After Palestinian fighters attacked a military staging area on Monday night of July 28, killing several Israeli soldiers, Prime Minister Benyamin Netanyahu said, "We will not complete [Operation Protective Edge] without neutralizing the tunnels, the sole purpose of which is the destruction of our civilians and the killing of our children."
In a New York Times report from the same day, Lt. Col. Oshik Azulai of the Israeli army's Southern Gaza Division told journalist Jodi Rudoren that Hamas militants "want to use these tunnels to attack women and children." (Very funny Azulai)
Joel Gillin posted this July 31st, 2014
The existence of these so-called "terror tunnels" have become the alleged impetus behind Israel's ground invasion of Gaza, which began on July 8. Israeli officials are unwilling to say how many of these tunnels they believe Hamas has built, but a vague estimate of "several dozen" has been given.
(Israel didn't start this preemptive war against any the tunnels. The military usage of Gaza fighters of these tunnels, primarily used for trade, to hit Israeli troops behind their lines got Israel to change their objectives)
The tunnels did not, however, trigger Israeli's latest operation in Gaza. Instead, Netanyahu's pretext for the invasion was the alleged Hamas-sanctioned kidnapping and murder of three Israeli teenagers in the West Bank. Despite initial claims by the Israeli government, the incident was almost certainly not a Hamas operation. But any excuse was a good excuse, it would seem.
(It turned out that an Israeli adolescent was behind the kidnapping and killing and the Shin Beth knew the story from the start)
Since the bombing first began, the objectives of Operation Protective Edge have notably shifted, as journalist Gregg Carlstrom has pointed out.
First, Israel sought to achieve a "quieting" of Hamas rockets, then the destruction of the alleged tunnel threat (the tunnels themselves have been known about for years), and now the complete disarmament of Hamas. As Carlstrom argues, Israel's operation in Gaza has become "an open-ended military campaign yoked to the ever-more-difficult political objective of sustaining an unsustainable status quo."
Use of the "terror" label is but one of many tactics the Israeli government has yet again employed to drum up support among its citizens and the international community for its war in Gaza. The U.S. media has openly embraced Israel's problematic "terror tunnel" narrative; CNN's Wolf Blitzer even paid a visit to these subterranean structures to show just how much effort went into building them.
In compiling his report, Blitzer allowed Lt. Col. Azouli to go unchallenged in his claims that the tunnels facilitate attacks on "regular people, children, women, men" in Israel.
Thus far, the U.S. media has willfully failed to mention or even notice the obvious lack of evidence showing the tunnels have ever been used for terrorism. Virtually all international organizations that deal with the conflict in Israel/Palestine recognize that rocket fire from Gaza is illegitimate because of its inherently indiscriminate nature.
Failing to distinguish between civilian and military targets means rocket attacks violate the laws of war. To date, however, no civilians have been killed via incursions launched from the tunnels, which run from Gaza into Israel. Nor does Hamas appear to be using the tunnels to target Israeli civilians in any way.
Hamas' first known use of the tunnels came in 2006, when it exploited the passageways to capture Israeli soldier Gilad Shalit, during a flare-up of hostilities before Israel's military campaign against Lebanon.
Since the start of the latest conflict, all those killed as a result of Hamas's tunnel attacks have been combatants (i.e. Israeli soldiers), who are permissible targets under the laws of war. Despite the rhetoric and many distorted media reports on the topic, there is no evidence Hamas has used the tunnels to attempt an attack on civilians or civilian objects.
The website of the Israeli Ministry of Foreign Affairs currently lists four incidents of alleged Hamas violence attempted from these tunnels, none of which were successful. In all its descriptions of these incidents, the website includes the distance between the opening of the tunnels and the nearest kibbutz. This information is ostensibly given to make it appear the tunnels are being used to target particular civilian villages. Gaza's border with Israel is, however, lined with small Israeli kibbutzim, making it difficult for Hamas fighters to emerge anywhere but near one of these areas.
As the government website claims, on July 17th, militants emerged "only 1.5 km (less than a mile) away from Sufa, a kibbutz," where the tunnel opening was just 250 meters from the border.
While Israeli President Shimon Peres claimed Hamas had planned a "wholesale slaughter" of the kibbutz, the video of the incident released by Israel fails to show the gunmen more than a few meters away from the tunnel's opening. Israeli military sources claimed – without evidence – that "the gunmen evidently planned to attack the kibbutz, killing and possibly kidnapping civilians."
In its report, "Trouble Underfoot on Israeli Kibbutz Near Border," The New York Times seemed to take the Israeli military at its word, although the article acknowledged the attacks were only "presumably" planned against Sufa. Even the normally careful writer Greg Mitchell appeared to believe that a "planned attack by a handful of men on the kibbutz had been thwarted."
Contrary to the Israeli government's claims, all evidence indicates combatants have been the only targets of Hamas' tunnel operations. In an incident on July 21st, just days after the alleged Sufa attack, several militants struck an Israeli army vehicle before being killed themselves. Footage of the incident showed Hamas members laying an ambush for the IDF, and not heading toward a kibbutz. The most recent attack on July 28th was more successful for Hamas fighters, who killed several soldiers before returning to Gaza through one of the tunnels.
In an about face, a senior Israeli intelligence officer is now claiming that "Hamas operatives aim primarily to abduct soldiers and not to penetrate into civilian communities along the border with Gaza," according to the Times of Israel.
In a revealing admission, the officer pointed out that none of the tunnels actually reaches civilian communities, even though they could easily do so. Indeed, Hamas is likely seeking to attack and/or capture Israeli soldiers through these tunnels.
Captured soldiers are an incredibly powerful bargaining chip for the group, as demonstrated by the release of over 1,000 Palestinian prisoners in exchange for Shalit in 2011.
But this Hamas strategy cannot justify the pummeling of Gaza's civilian population and infrastructure. Combatants are lawful targets during war. In an attempt to minimize or end these attacks, the Israeli government has no grounds for pursuing civilians, private homes, schools, hospitals, power plants and other civilian and humanitarian installations, which cannot be lawfully targeted under humanitarian law and which Israel has indiscriminately bombed.
In its framing of the "terror tunnels," the Israeli government has essentially claimed that all military action by Hamas, including attacks against Israeli soldiers, are inherently illegitimate and illegal. This is precisely why Israel is demanding the demilitarization of Gaza, even though this would be a non-starter in any negotiations for a sustainable ceasefire.
Without a shred of evidence, much of the U.S. media has repeated Israeli government claims about the nature and purpose of these tunnels.
In part, it is because of the media's failure to challenge this propaganda that a majority of Americans blame Hamas for this round of violence and continue to support Israel even as its bombs kill Palestinians by the hundreds and render them homeless by the hundreds of thousands.
How the BBC devalues Palestinian lives and acts as mouthpiece for Israeli propaganda
Mind you that this article was published before this new preemptive war on Gaza and the burning live of Palestinian youth.
Amena Saleem Posted in News this June 29, 2014
Why is the BBC seemingly determined to shield Israel from bad publicity by withholding important news stories from its audiences,?While pushing anti-Palestinian stories provided by the Israeli army?
Over the last 5 weeks, the trend in BBC reporting to ignore events that show Israel in a negative light, while affording coverage to tenuous claims from the Israeli army that it has uncovered Palestinian "terror" plots, has become quite glaring.
On 19 March, a 14-year-old Palestinian child, Yussef Shawamreh, was shot in the back and hip by Israeli soldiers as he foraged for edible wild thistles on his family's land in the occupied West Bank.
The child bled to death.
His two friends, aged 12 and 17, were seized by soldiers dressed in black fatigues and wearing black face masks, and taken to a nearby illegal settlement, in handcuffs and blindfolds. There, they were beaten for failing to answer questions in Hebrew, a language neither understands.
By any standards, the cold-blooded killing of a 14-year-old by soldiers, and the subsequent abuse of his young friends, is appalling. The media outcry if the boy had been Israeli and his killers Palestinian can only be guessed at.
As it is, with the dead child being Palestinian, the BBC ignored the story.
The previous week, the BBC also failed to report on the killing on 10 March of university student Saji Darwish, also in the West Bank. Saji, a university student, was shot in the head by Israeli forces as he tended his goats.
Prevailing news agenda
When challenged by Palestine Solidarity Campaign on its failure to report on the killings of young Palestinians by the Israeli army – two in 9 days – BBC Online's Middle East desk wrote back saying: "There is no mandate to report every killing."
And so killings of Palestinians went by with the BBC's journalists feeling under no obligation, or mandate, to report any of them.
Pressed further, the Middle East desk wrote back again to say: "The fact that we did not report the death of Yusef Abu Aker Shawamreh [sic] should not be construed as evidence of bias. There can be occasions where an incident does not get mentioned, possibly as a result of the prevailing news agenda."
So what was the prevailing news agenda around the time of these youths' deaths? According to BBC Online, it would appear to be an overwhelming concern with Israel's security, and the threat the state claims it faces from Palestinians.
On 5 March, BBC Online ran with the story "Israel 'halts weapons shipment from Iran.'" The article begins: "Israel says it has seized a ship carrying advanced Iranian weapons made in Syria that was heading towards Gaza." The alleged weapons were surface-to-surface missiles.
The story continues: "Israeli Prime Minister Benjamin Netanyahu said the shipment was a 'clandestine operation' by Iran, and added that the weapons would have been used against Israel."
Credulous BBC news team
The BBC's source for the story is, in its own words, "the Israel Defense Forces." There is a link from the BBC's page to the story on the Israeli army's website.
The story is based entirely on the claims of the Israeli prime minister and Israeli army officials, and doesn't even begin to question how surface-to-surface missiles could possibly be smuggled into besieged Gaza.
Nor is the timing of the Israelis' find questioned by the credulous BBC news team. The announcement came just days before EU foreign policy chief Catherine Ashton's relationship-building visit to Iran (which denied any involvement in the shipment).
Instead, the Middle East desk chose to run a corresponding feature headlined "Israel's clandestine battle with weapons smugglers."
An incredibly lengthy report, written by the BBC's diplomatic correspondent Jonathan Marcus, it claims to reveal how the "major shipment of weaponry heading to the Gaza Strip from Iran throws a spotlight on alleged ongoing attempts to arm militants there, and Israel's aim to thwart them."
The feature continues in predictable BBC form, with subheadings such as: "So how does this compare to previous Gaza arms interceptions?"
All Israeli allegations of where the arms were headed and what they were to be used for are taken as fact.
There is no critical analysis at all of Israel's sudden announcement.
"Israel has lied"
However, while the BBC remained oblivious to the absurdities of claims that a missile-loaded ship might be headed to Gaza, under land, sea and air blockade, and to the possibility that it was acting as a pliable conduit for Israeli propaganda, more sceptical news organizations challenged Israel's allegations.
The Israeli newspaper Haaretz ran a story headlined: "Netanyahu's display of seized ship: meaningless Hollywood-style propaganda."
Columnist Amir Oren writes: "From David Ben-Gurion's time to the present, Israel has lied when it believed it had to."
In its report "Doubts surface on Gaza destination of rockets seized by Israel," the respected news agency Reuters quotes an unnamed US official as saying: "You look at those things and it's obvious they couldn't have been slipped into Gaza."
Even the right-wing Times of Israel chose to cover the story from all angles, and not just from Israel's perspective, as the BBC had done. Its report is headlined: "Iran arms ship may have been bound for Sinai, not Gaza."
Correspondent Marissa Newman refers to investigations by US and Middle East intelligence analysts which concludes that: "Israel may have obfuscated [the ship's] real destination in order to spare Egypt the humiliation of conceding the security unrest in the peninsula."
Fact or speculation?
Compare these reports, responsibly analyzing the possibility that this story was no more than Israeli propaganda, with the BBC's decision to use Israel's claims as an opportunity to manufacture a feature on how an embattled Israel is fighting a "clandestine battle" with weapons smugglers.
Even when US doubts about the story began to emerge, the BBC refused to report on them, sticking with the Israeli side of the story which paints Palestinians in Gaza as violent militants.
Questioned on why the BBC is so willing to believe and report on all Israel has to say, the online Middle East desk replied: "The veracity of all stories can be called into question if there is not independent verification, but this depends on the reliability of the source and the credibility of the available information."
And who is the source for this story? Back to the Middle East desk: "The article makes it clear that the announcement has come from Israel, i.e. that is the source."
In other words, the BBC's news teams are willing to throw journalistic values to the wind and accept Israel – a country which remains implicitly dishonest about its nuclear arsenal – as a credible and reliable source, in a way it probably wouldn't do with any other country.
The Middle East desk certainly places what Israel has to say above what US and Middle East analysts have to say. Asked to follow up its original story by reporting on their doubts about the arms shipment, the Middle East desk replied that "to comment further would be purely speculative."
So, according to the BBC, what US officials have to say is speculation, but what comes out of the mouths of Israeli officials is fact.
Promoting Israel's viewpoint
On 21 March, BBC Online ran another story that could be viewed as propaganda for Israel under the headline: "Israel 'uncovers longest Gaza tunnel.'" The BBC's source once again is the Israeli army, and a link is provided to the story on the army's website as verification for its authenticity.
The BBC reports: "A spokesman said it was the longest tunnel found to date and was meant for use in attacks on Israeli civilians." The story came five months after a similar BBC story headlined "Gaza 'terror tunnel' uncovered inside Israel."
In the intervening five months, BBC Online carried no stories on how tunnels between Gaza and Egypt have served as a lifeline to the Palestinians, held under an illegal blockade for seven years. When the BBC reports on tunnels under Gaza, they are solely "terror tunnels."
And so, in March, the BBC ignored the killings of Palestinian youths in the West Bank, choosing instead to run dubious stories on arms shipments to Gaza and "terror tunnels," both of which propagate Israel's hasbara viewpoint of Palestinians as terrorists hellbent on its destruction. The truthful image of Palestinians that Israel does not want promoted – that of victims of unprovoked Israeli aggression – is kept from BBC audiences.
This week, BBC Online airbrushed another historical moment from its news pages. This time it was the comments of US Secretary of State John Kerry, blaming Israel for the breakdown of talks with the Palestinian Authority, which the BBC decided to withhold from its licence fee-paying audience.
Incredibly, the BBC begins its article in a way that placed the blame on the Palestinians for the collapse of the talks, a claim made by Israel. Once again, the BBC reported from the viewpoint of Israel. The US perspective that Israel precipitated the breakdown was not reported.
So why is BBC Online's Middle East desk seemingly so determined to shield Israel from bad publicity by withholding important news stories from its audiences, while, on the other hand, pushing anti-Palestinian stories provided by the Israeli army?
Could it be anything to do with the desk's editor, Raffi Berg, who took up his post in August 2013, and was exposed by The Electronic Intifada for having sent emails to BBC journalists asking them to promote the Israeli perspective in their reporting?
It is, of course, impossible to say. But what can be said, by just looking at its reporting of Israel and the Palestinians over the last five weeks, is that it is becoming almost impossible to hide the pro-Israeli bias of BBC Online's Middle East desk. For that, the BBC should surely take collective responsibility.
Source: Electronic Intifada
Tags:
adonis49
,
Amena Saleem
,
Amir Oren
,
anti-Palestinian stories
,
child bled to death
,
devaluing Palestinian lives? BBC
,
illegal settlement
,
Israel Defense Forces
,
Israel's hasbara
,
Israeli propaganda
,
Jonathan Marcus
,
Marissa Newman
,
mouthpiece for Israeli propaganda
,
occupied West Bank
,
Palestine Solidarity Campaign
,
Raffi Berg
,
Saji Darwish
,
The Electronic Intifada
,
Yousef Al-Shawamreh