Posts Tagged 'Paris accord'
How the Chemical industries are key in the battle for environmental change since the Paris Accord
Note: Almost every produced good in our daily consumption and goods generated by industries and distributed worldwide have sources in the chemical industries.No change in Climate change and Green Environment without a steady pressure of the all encompassing chemical industry.
Transformed goods, agricultural sectors, plastic industries, oil/gas industries and refineries, extraction/processing minerals (rare minerals, copper, graphite, radioactive elements…), recycling industries… are based on what the chemical industries are producing.
Most alternative chemicals and transformation processes needed to change the climate and our daily health and safety are based on what the chemical industries are ready to focus on and make priorities.
This post is definitely an advertisement piece by Chimie de France, and it is a great launching pad to inform the common people of the most important chain in our well-being.
Almost all processing industries do Not need such kinds of propaganda since they know what is needed from the chemical industries to produce and offer as alternatives.
That serious funding should be allocated to chemical fields of study (engineering, research, labs…). Non-profit organizations need to compensate for the funding of the most polluting industries, especially in the biased research
And serious investigative works endeavored by governments, organizations, journalism…in order to find out the health/safety working environment of the chemical industries.
And serious financial investigative works into the margin of profits in the chemical industries and the multinational links with all the most polluting industries.
10 décembre 2020
ACCORD DE PARIS :
LA CHIMIE À LA POINTE DANS LA LUTTE CONTRE LE CHANGEMENT CLIMATIQUE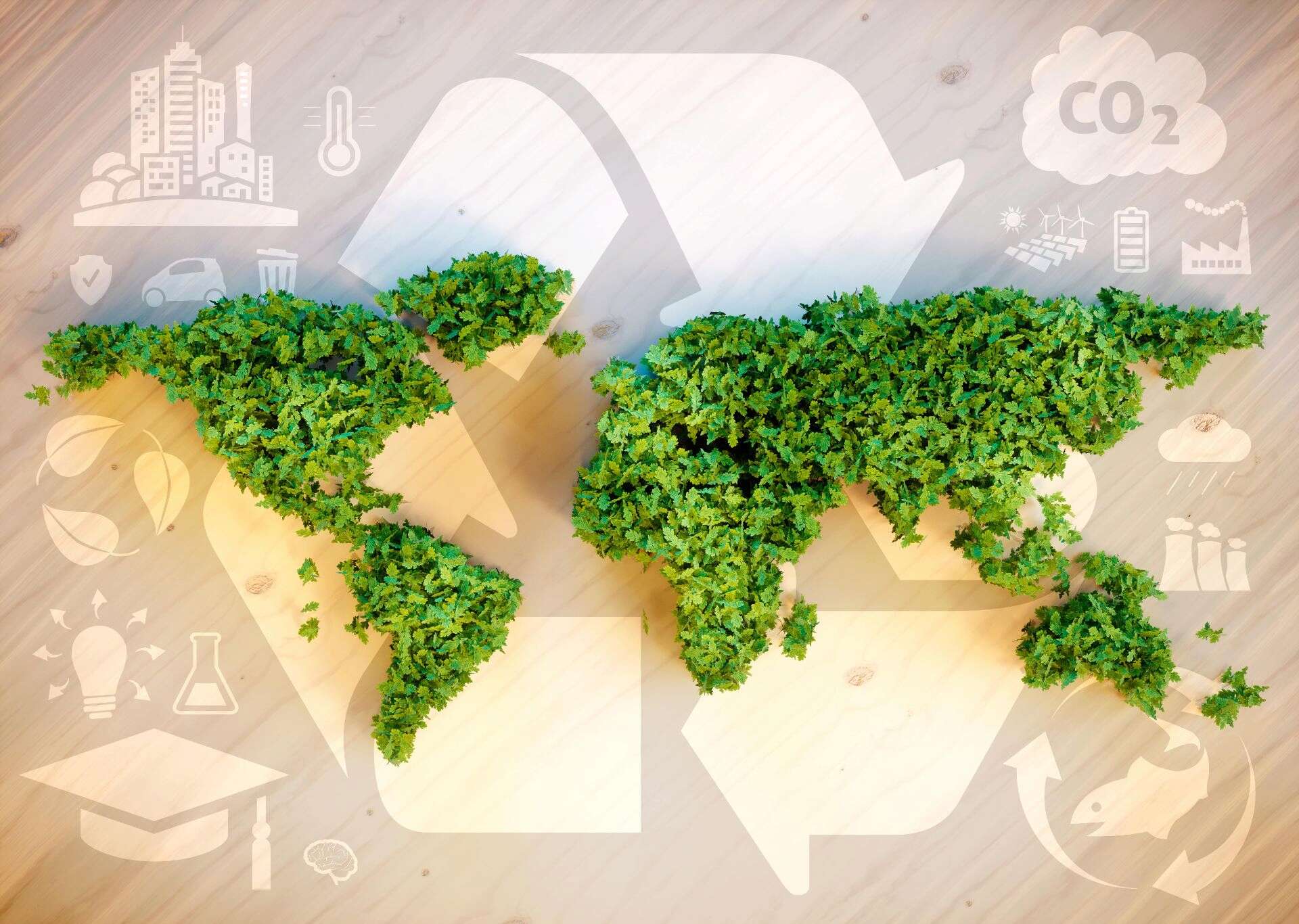 Alors que l'Accord de Paris fête son 5e anniversaire, la Chimie en France confirme sa contribution de premier plan en matière de transition énergétique.
Les entreprises de la Chimie en France sont résolument engagées pour lutter contre le réchauffement climatique et relever les défis de la durabilité des ressources.
Depuis 1990, leurs efforts et leurs innovations ont permis de réduire de 63%[1] leurs émissions de gaz à effet de serre, alors même que la valeur ajoutée du secteur augmentait de 26%. Depuis l'Accord de Paris, ces émissions ont baissé de plus de 8%.
À l'image du reste de l'industrie, la Chimie apporte ainsi l'une des plus importantes contributions à la France dans sa lutte contre le changement climatique (plus de la moitié de la baisse des émissions totales de l'industrie depuis 1990).
Cette performance remarquable a été essentiellement permise par l'élimination de 95% des émissions de protoxyde d'azote (N2O) et l'amélioration de l'efficacité énergétique des procédés industriels.
Cet engagement en faveur de la transition énergétique se poursuit, avec 9 projets[2]d'envergure en cours de développement qui vont permettre à eux seuls d'éliminer près de 850 000 tonnes de CO2 dans les 3 prochaines années (soit une baisse de 4%).
Le secteur est par ailleurs au cœur du volet décarbonation de « France Relance ». Au total, plus de 50 projets vont être déposés par les adhérents de France Chimie sur l'ensemble des dispositifs (projets d'efficacité énergétique, de « flow chemistry », de décarbonation de la chaleur ou pilotes de technologies moins matures).
France Chimie estime que, si les conditions de compétitivité sont réunies, le secteur pourrait encore réduire ses émissions d'environ 30% en 2030 par rapport à 2015.
Pour aller plus loin, il sera indispensable d'industrialiser avec succès des technologies de rupture, en particulier la capture et le stockage ou l'utilisation du CO2 , l'hydrogène bas-carbone et l'électrification des procédés.
Au-delà de ses efforts pour diminuer son empreinte, la Chimie innove pour fournir les solutions nécessaires à une économie décarbonée.
Cette contribution est reconnue dans « France Relance » au travers de premiers financements annoncés dans le Plan Auto pour le développement de composants utilisés dans les batteries ou de matériaux pour l'allégement des véhicules.
Elle s'illustre également par les projets d'envergure déposés dans le domaine du recyclage chimique, un des leviers de décarbonation pour les marchés utilisateurs du plastique.
Enfin, elle se confirme par la dynamique de projets candidats dans le domaine de la chimie biosourcée et issue des biotech. Toutes ces innovations sont indispensables pour le développement des énergies renouvelables et le stockage d'énergie, la mobilité durable, l'habitat économe en énergie ou encore l'économie circulaire.
Enfin, France Chimie souhaite rappeler qu'avec son mix électrique déjà sobre en carbone, la France dispose d'un atout incomparable pour accompagner son industrie dans une croissance décarbonée.
À mesure que se développeront l'électrification des procédés, le recours à l'hydrogène, etc… il importera de répondre à des besoins massifs d'électricité à des niveaux compétitifs.
Pour Luc-Benoit Cattin, président de France Chimie :
« À l'occasion de l'anniversaire de l'accord de Paris, la Chimie en France se félicite d'être un des secteurs industriels qui a le plus réduit ses émissions de gaz à effet de serre.
En s'appuyant sur les dispositifs de « France relance » et sur sa capacité d'innovation, elle poursuit une réduction ambitieuse d'ici 2030 et le développement de solutions qui permettent à ses clients de réduire leur empreinte carbone. »
NOS ACTUALITÉS UN REBOND PARTIEL DE L'ACTIVITÉ CHIMIQUE EN FRANCE AU TROISIÈME TRIMESTRE 2020
10 décembre 2020 LUTTE ANTI-CORRUPTION
10 décembre 2020 VOLET « TRANSPORT ROUTIER DE MARCHANDISES » DU PROJET DE LOI CONVENTION CITOYENNE POUR LE CLIMAT
10 décembre 2020AGENDAFORMATIONCOMPRENDRE LES ENJEUX DU DIALOGUE PARTIES PRENANTES ET DÉMYSTIFIER LE CONCEPT DE « MATRICE DE…
15 décembre 2020 FORMATION SESSION GÉNÉRALE DE FORMATION D'EXPERTS EN ENVIRONNEMENT DU CNEEIC
LES DONNÉES CLÉES
| | 1990 | 2015 | 2019 |
| --- | --- | --- | --- |
| EMISSIONS DE LA CHIMIE (MT CO2ÉQ/AN) | 54 | 22 | 20 |
| EMISSIONS DE L'INDUSTRIE (MT CO2ÉQ/AN) | 145 | 81 | 78 |
| EMISSIONS DU RESTE DE L'ECONOMIE (MT CO2ÉQ/AN) | 403 | 377 | 362 |