Archive for the 'social articles' Category
Forcing a COVID vaccine would violate The Nuremberg Code
When the Nazi atrocities were uncovered after World War II, where experimental procedures, drugs and vaccines were forced on unwitting subjects, the Nuremberg Code was written by American attorneys, which states,
"The voluntary consent of the human subject is absolutely essential. This means that the person involved should have legal capacity to give consent; should be so situated as to be able to exercise free power of choice, without the intervention of any element of force, fraud, deceit, duress, overreaching, or other ulterior form of constraint or coercion.
And should have sufficient knowledge and comprehension of the elements of the subject matter involved, as to enable him to make an understanding and enlightened decision." 
Since the data does not exist to have "sufficient knowledge and comprehension of the elements" of the COVID vaccine and how it will impact human beings, it violates the Nuremberg Code to force the coming vaccine on anyone.
(Many physicians claim that the covid-19 vaccine include several other dangerous viruses that will ultimately kill you since there are no remedies to them)
When you force a liability-free product on people does not increase their trust in the product or the authority that is forcing the product on them.
The PREP Act takes all liability away from the manufacturers of the vaccines. Which means that If they maim or kill anyone, no one can sue Moderna, AstraZeneca or Sanofi.
#1 – The world's top vaccinologist says he may not take a COVID vaccine
When asked if he would take the COVID vaccine, the world's most prominent vaccinologist Dr. Paul Offit said, "Sight unseen? No."
Vaccinologist Dr. Peter Hotez is concerned that the coming coronavirus vaccine may cause "immune enhancement" which means the vaccine could help someone get sicker when they come in contact with the virus they were vaccinated for.
Immunologist Ian Frazer, co-inventor of the HPV vaccine has said we don't know how to make a coronavirus vaccine, and we don't know if any being currently developed will work.
#2 – A COVID vaccine currently does not exist
While there are currently many COVID vaccine trials, we do not know which, if any, will be safe and effective.
The top vaccinologists mentioned in reason #1 have told us there has been almost 20 years of work trying to create vaccines for coronaviruses, and every attempt to date has failed.
Immunologist Ian Frazier stated, "At the moment we don't know how to make a coronavirus vaccine work. That's why there are 100 vaccines under testing using every conceivable approach. We don't know if any of them will work."
#3 – On average a vaccine takes 7 to 15 years to come to market, not 2
The COVID vaccine will be one of the fastest vaccines ever to come to market. There can be no argument that it is an experimental treatment.
Vaccines take 7, 10, 20 even 30 years to fully develop, test for efficacy and safety, before bringing to market. The "warp speed" of 2 years means the data simply won't exist on what the long term effects of the vaccine are, and everyone who gets the vaccine will be part of a mass experiment
#4 – The top experimental COVID vaccines have already caused adverse reactions
AstraZeneca has had a case of transverse myelitis (similar to polio) occur in a woman after she received her second COVID vaccine during experimental trials, according to CNN.
Symptoms of transverse myelitis are extremely similar to polio and can completely destroy someone's life.
Moderna has admitted in an SEC filing that their vaccine ingredient LNP "may lead to systemic side effects related to the components of the LNP which may not have ever been tested in humans."
Additionally their vaccine is an mRNA vaccine which has the potential to permanently alter human DNA. We don't know this for sure, because an mRNA vaccine has never been deployed on a large population of people ever in history.
Sanofi was the company that launched the dangerous and deadly dengue yellow fever vaccine.
They took 20 years to develop that vaccine, but it ended up being a historic failure as children in the Philippines were injured and even killed by it, according to NPR.
Do you trust Sanofi to get the COVID vaccine right in a mere 2 years?
#5 – In 20 years of trying to make coronavirus vaccines, all have failed
If, as Ian Frasier tells us, no one has ever made a successful coronavirus vaccine since they tried in the early 2000s, why does anyone believe we can do it successfully in just 2 years today?
#6- The swine flu vaccine in 1976 was fast-tracked, killing and injuring thousands
The swine flu vaccine injured and killed thousands. Many people developed Guillain-Barré Syndrome (GBS) from the swine flu vaccine, which is a horrifying condition that causes paralysis. 
60 minutes did an in-depth expose on the damage the swine flu vaccine caused thousands of Americans. History has show us it is never a good idea to speed through the process of making and deploying a vaccine.
#7 – Donald Trump has already indemnified the top 3 COVID vaccines
Moderna, AstraZeneca and Sanofi are developing what people consider the most likely vaccines to come to market. All of these vaccines have been declared countermeasures, and the PREP Act has been invoked by Donald Trump's HHS Secretary Alex Azar.
The PREP Act takes all liability away from the manufacturers of the vaccines. If they maim or kill anyone, no one can sue Moderna, AstraZeneca or Sanofi.
The only legal compensation that may be available would come from the Countermeasures Injury Compensation Program. This is not a real court, but rather a program setup and run by the federal government.
#8 – COVID has a death rate under 1%
COVID-19 is a nasty illness and can be deadly, but we really need to be asking ourselves if we need a fast-tracked, risky vaccine that may do more harm than good when the death rate for COVID is below 1%.
#9 – Forcing a vaccine on the public sews distrust in authority
Right now as the conversation around the coming COVID vaccine gains momentum, the public's trust in vaccination is dropping.
When you force a liability-free product on people that does not increase their trust in the product or the authority that is forcing the product on them. Some people are calling the coming COVID vaccine "an idea so good it has to be forced on you."
NY Teachers Against Vaccine Mandates for Educators http://chng.it/NfSGhmfL 
Morgan (25) carried her daughter Hadlie (3) on an adventure
À seulement 25 ans, Morgan Brechler sait ce qu'elle veut pour elle… et surtout pour sa fille !
La jeune américaine, originaire de Phoenix (Arizona), a déjà exploré de nombreux parcs nationaux, accompagnée de sa petite Hadlie, 3 ans.
Camper, escalader, respirer, observer les paysages, voilà comment le duo d'aventurières voit la vie. Ouvrez grand les yeux…
Pour beaucoup de gens, faire de la randonnée, des activités extrêmes et dormir dans une tente ou dans une camionnette avec leur enfant, ce serait mission impossible.
Mais pour Morgan Brechler, c'est l'occasion de passer des moments inoubliables entre mère et fille, loin du stress, des écrans et de la technologie.
« En ce qui concerne les parcs nationaux, nous avons déjà fait le Grand Canyon et Joshua Tree, en Californie. Nous sommes aussi allées au Mexique et à Hawaï » a déclaré la jeune maman. (Who is paying for all that fun?)
Morgan, qui aime se décrire comme une « groupie de la nature », porte sa fille sur le dos quand cette dernière commence à fatiguer.
Ensuite, elles grimpent le long de grandes parois de pierre, équipées de cordes et de harnais de sécurité. Une discipline à laquelle Hadlie s'entraîne depuis qu'elle n'a que quelques mois.
En effet, elle a commencé sa formation de l'escalade quand elle avait 1 an et demi. Autant vous dire que du haut de ses 3 ans, elle a déjà pas mal d'expérience !
@instagram.com/morganbrechler
« Quand elle était toute petite, elle a commencé par des tout petits murs en indoor, des choses très faciles. Aujourd'hui, elle a bien progressé et s'en sort très bien » confie sa maman.
Si Morgan a choisi un mode de vie différent pour elle et sa fille durant les week-ends, c'est qu'elle a ses raisons :
« C'est important d'être proche de la nature, on se perd tellement dans la technologie. Je veux qu'Hadlie apprécie la vie et qu'elle sache que le meilleur moyen d'apprendre et de grandir est de connaître Mère Nature. 
Ici, il n'y a pas d'artifice, tout est vrai, tout est authentique. J'aime créer tous ces souvenirs avec elle, on est ensemble et en plein air, c'est génial ! »
Pendant la semaine, Morgan vit en alternance : comprenez deux jours à étudier l'agriculture durable à la fac et trois jours à travailler dans un cabinet de paysagistes et d'architectes. Le reste de son temps, elle le passe avec Hadlie, à préparer leurs escapades du week-end.
Depuis qu'elle voyage avec sa fille sur le dos, la jeune femme a créé un Instagram, une façon de garder des souvenirs et de partager leurs aventures avec le monde entier.
Et elle a tapé dans l'œil de fans de voyages 
En effet, sur le célèbre réseau social, cette mère est déjà suivie par plus de 52, 000 fans. Les photos sont particulièrement belles, et Hadlie est vraiment trop mignonne.
@instagram.com/morganbrechler
@instagram.com/morganbrechler
@instagram.com/morganbrechler
@instagram.com/morganbrechler
@instagram.com/morganbrechler
@instagram.com/morganbrechler
@instagram.com/morganbrechler
@instagram.com/morganbrechler
@instagram.com/morganbrechler
@instagram.com/morganbrechler
@instagram.com/morganbrechler
@instagram.com/morganbrechler
@instagram.com/morganbrechler
@instagram.com/morganbrechler
@instagram.com/morganbrechler
@instagram.com/morganbrechler
@instagram.com/morganbrechler
@instagram.com/morganbrechler
@instagram.com/morganbrechler
@instagram.com/morganbrechler
@instagram.com/morganbrechler
@instagram.com/morganbrechler
@instagram.com/morganbrechler
L'histoire de cette maman et de sa fille prouve bien qu'il ne faut pas se préoccuper du regard des autres et n'écouter que son cœur !
Et surtout, que la vie est trop courte pour ne pas en profiter à fond, et se trouver constamment des excuses…
Alors allez-y, tentez vous aussi l'expérience !
Connecting a few dots.  Part 2. Posted in 2012.
You may start with part 1, if you wish https://adonis49.wordpress.com/2012/07/14/part-1-on-africa-and-blood-money/
Part 2 concerns the consequences of Colonialism on the African people (with slight editing and rearrangement of the original source):
"Africa is almost 4 times the size of the United States of America in land size and in all kinds of riches, especially in raw materials such as platinum, cobalt, uranium, tantalum, gold, diamonds and oil…
Africa was destroyed by imperialist Europe and is still being destroyed by Europe.
The effects of colonialism past and present are visible all over Africa.
Africa has suffered the worst genocide and holocaust at the hands of the architects of slavery and colonialism.
What is called "European Renaissance" was the worst darkness for Africa's people.
Armed with the technology of the gun and the compass that it copied from China and the Arab Empire, Europe became a menace for Africa against her spears.
So-called "civilized" Europe and claiming to be "Christian" came up with the Transatlantic Slave Trade. There was massive loss of African population and skills.
A few historians have estimated that the Gold Coast (today's Ghana) alone, lost over 2 million of its people to slavery over 4 hundred years.
What would have been Britain's level of development had millions of her people been put to work as slaves out of their country over a period of four centuries?
As if slavery had not already done enough damage to Africa's people, European leaders met in Germany from December 1884 to February 1885 at the imperialist Berlin Conference.
The Belgian King Leopold stated the purpose of the Berlin Conference as "How we should divide among ourselves this magnificent African cake."
Africa was thus plunged into another human tragedy.
The Berlin Treaty of February 26, 1885, of the European imperialists sliced Africa into "Portuguese Africa", "British Africa", "German Africa", "Italian Africa," "Spanish Africa", "French Africa" and "Belgian Africa."
There was no Africa left for Africans except Ethiopia, encircled by paupers of land dispossessed people who were now the reservoir of cheap native labor for their dispossessory.
Somalia, a tiny African country, had the misfortune of becoming "British Somaliland", "Italian Somaliland", and "French Somaliland."
Colonial brutality on the colonized Africans knew no bounds.
Here are a few examples of atrocities committed against Africans by colonialists.
A British philosopher, Bertrand Russell wrote about some of these colonial atrocities perpetrated by Belgium in the Congo in the name of "Western Christian Civilisation."
Russell wrote:
"Each village was ordered by the authorities to collect and bring in a certain amount of rubber – as much as the men could bring in by neglecting all work for their own maintenance.
If they failed to bring the required amount, their women were taken away and kept as hostages…in the harems of colonial government employees.
If this method failed…troops were sent to the village to spread terror, if necessary by killing some of the men…They were ordered to bring one right hand amputated from an African victim for every cartridge used." (Introduction To African Civilisations, John G. Jackson 310-311)
The result of these atrocities according to Sir H.H. Johnston was the reduction of the population in the Congo from 20 million to 9 million people in fifteen years.
The worst genocide also occurred in Namibia in 1904.
Namibia was then a German colony. The Herero people resisted German colonialism. A well armed army under General Lothar von Trotha defeated the people in Herero at the Battle of Waterberg.
The German colonial aggressors drove these Africans from their land to the desert where there was no water. Over 70% of the Herero population died of dehydration in that desert.
In South Africa, the Khoisan people were exterminated by colonialists after being hunted like animals and dispossessed of their land.
Colonised Africans were treated not only as sub-humans, they were denied basic rights such as education and the right to land for decent housing, farming, mining and fishing.
Colonial functionaries were honoured for barbaric actions and atrocities.  For example:
The British government honoured its colonial officials such as "Sir Andries Stockkenstrom". Stockkenstrom had earlier said:
"The question of robbing natives of their land is not whether it is right or wrong to plunder their land, massacre and exterminate the Hottentots, the Kaffirs…the simple question is will it PAY?
But if the Bible and the missionary stands in the way of this one thousand per cent profit…If in short, they cannot promote the great work of converting a nation of shopkeepers into a nation of millionaires,…gun powder will produce a more efficient gospel for the purpose of our system of civilization." (R.U. Kenny, Piet Retief, Cape Town and Pretoria: Human and Reason, 1976 page 77)
When introducing inferior education for African mental enslavement in South Africa, Hendrik F. Verwoerd, that arch implementer of apartheid colonialism, said:
"There is no place for him (the African) in the European community above the level of certain forms of labour.
Until now, he (the African) has been subjected to a school system which drew him away from his community and misled him by showing him the green pastures of the European society where he is not allowed to graze." ('Apartheid: The Story Of A Dispossessed People, Motsoko Pheko page 150 Marram Books London 1984)
Slavery and colonialism enriched Europe and reduced Africa to abject poverty.
The riches of Africa and her raw materials fueled the economies of imperialist countries. The British Prime Minister, Sir Winston Churchill bore testimony to this fact when he said:
"Our possession of the West Indies gave us the strength, the support, but especially the capital, the wealth, at the time when no other European nations possessed such reserve, which enabled us to come through the great struggles of the Napoleonic Wars.
The keen competition of commerce in the 18th and 19th centuries enabled us not only to acquire this appendage of possessions which we have, but also to lay the foundations of that commercial and financial leadership which when the world was young,…enabled us to make our great position in the world." ('The Long Road To Humanity', by Stanton A. Coblentz page 325 and Introduction To African Civilizations John G. Jackson page 306)
It was against this background of genocide in the name of "European civilization"  that Africans in the Diaspora who had been shipped from Africa and enslaved in the West Indies and in the Americas realized that the solution to Africa's people both at home and abroad was Pan-Africanism…To be followed on part 3
Note: Part 2 is another section of a long reply letter by Nalliah Thayahbaran, in reply to my post https://adonis49.wordpress.com/2012/06/29/mania-of-rebranding-africa-disaster-vogue-of-italy/
Gratitude makes many bad emotions impossible to be sustained. Given that we recognize what gratitude is and how it is acquired.
Have you ever told anyone you know that you are grateful for how he behaved toward you?
Probably you thanked a stranger who came forward to aid you in your time of distress, without you demanding help. Or most probably, you avoided uttering any thanks, as if it is normal to rescue a fellow man?
Maybe if you get the habit of voicing gratitude to nature surrounding you, for waking up healthy and cheerful, of welcoming a gorgeous day, of encountering a smiling fellow on the street, of hearing a "good morning" as you pass by hurriedly…
Maybe this habit will catch up and become a trend to say "thank you" to other fellow men, and even offer details on how you are grateful to the person and learn to extend compliments that are frank and deserving.
Dan Rockwell posted on November 19, 2020
The 7 impossibilities of gratitude.
#1. Worry.
You can't worry and be grateful in the same moment. Don't worry about overcoming worry. Just notice and acknowledge benefit or advantage every day.
#2. Complaining.
You can't complain and practice gratitude with the same breath.
Tip: Breathe in deeply and breathe out 'thank you' like a silent meditation.
#3. Anger.
You can't be grateful and angry at the same time. The next time you see red, look around for something to be grateful for.
#4. Bitterness.
You can't be bitter and grateful at the same time. How have painful relationships expanded your ability to contribute?
#5. Hate.
Hate can't co-habit with healthy gratitude. (Gratitude can be unhealthy.)
If you hate your job, team, or boss, find something in each to be grateful for. Maybe you're grateful your boss is out of town.
#6. Helplessness.
Helplessness runs horrified from gratitude: Gratitude in turbulence is power.
#7. Pessimism.
Pessimism cowers before gratitude.
I dare you to be pessimistic in the same moment you're practicing gratitude.
Michael J. Fox on optimism, gratitude, and misery:
"Optimism is really rooted in gratitude," Fox said. "Optimism is sustainable when you keep coming back to gratitude, and what follows from that is acceptance.
Accepting that this thing has happened, and you accept it for what it is. It doesn't mean that you can't endeavor to change. … Then see how much the rest of your life you have to thrive in, and then you can move on." Michael Fox
Misery.
"I discovered that it was (misery) that I wasn't recognizing the people around me and what they were doing and how they were behaving toward me and each other. And how grateful I was for them and how grateful they were for me. And it just opened my eyes." Michael Fox
No Comment. Which school setting you wished you attended?
I have watched many documentaries of children walking for hours in rough dangerous regions (crossing rivers, climbing mountains, defying arid lousy paths…) in order to attend schools and hoping for a meal after so many difficulties to reach destination.
youkoofthelovespot posted this March 21, 2014
Belo Horizonte, Brazil
Dusseldorf, Germany
Akamat Al Me'gab, Yemen
St. Louis, Missouri, USA
Netherlands
Madrid, Spain
Seaham, County Durham (England)
Tiracanchi, Peru
Gambella, Ethiopia
Jessore, Bangladesh
Victoria Island, Lagos, Nigeria
Old Havana, Cuba
Doha, Qatar
St. Petersburg, Russia
Meanwhile, in Taipei, Taiwan…
(Though to clarify, Taiwanese schools all have a nap time hour after lunch.)
Source article: Quiet at the Back—Schools Around the World—In Pictures
How complex is Your life experience?
Why well to do people cannot help but judging and belittling people life experiences?
How many of you experienced a few of these events in their life?
Visited the sinks of small restaurants serving Mexican food? And hand washed and cleaned dishes soiled with all kind of cheese and fat?
Cleaned restrooms and toilets? Vacuumed 4 floors of libraries and collected the trash?
Mopped and shined wood parkets?
Had to wake up at 4 am for years to work on 4 minimum wage jobs in order to pay the tuition for graduate courses?
Was awaken at 2 am by the manager to observe the dead bodies of 4 night guards, killed with machetes to rob the safebox of the manager?
Who suffered from malaria in Nigeria and was taken to an Egyptian doctor, living alone in a shanty house, deep in the forest?
Who slept hungry?
Who rented a space to sleep in guesthouses and had to vacate early morning?
Who cared for years for his bedridden elderly parents (both of them in their 90's)? And had to wake up twice at night, go down stairs to switch the interruptor for the private electricity provider in response to the sound of the air ventilator machine?
Who rented rooms in basements?
Who lived with elderly people because their children "feared" to leave them alone in the house?
Who managed a retirement community in a 9-story building, hopped with them in a van to visit sites in the city, take picture of them, interview them for the monthly gazette to promote this lousy private institution? And witness several clients commit suicide by throwing themselves from windows?
Who boarded the slowest Amtrak train of the 70's that made you feel you'll never reach destination.
Who got on a Greyhound bus for 3 days and nights to cross from one state to another, just to attend a convention?
Who was awaken at midnight in a hotel room by your advisor to say "you are snoring"
Who tried all kinds of jobs, just to discover a single job that he would consider worth a life endeavor, a passion that will make him wake up happy and excited to go to work, and miserably failed to find and settle on this job/passion?
Who was 2 hours away from certain death when he got typhoid fever in Africa at the age of 5, and had to re-learn how to walk after a month in the cold chamber?
Who lived alone for 20 years in a foreign land, no relatives around, and had to fend for his survival everyday?
Who had to learn to place 50 cold calls every morning to strangers in order to fulfil the requirement of a real estates company?
Who walked every single street in an entire county and knock on every house to distribute promoting leaflets?
Who attended every conceivable university courses, math, chemistry, physics, engineering (industrial and human factors), psychology, econometrics, economy, accounting, higher education… All the probability graduate courses, experimental designs applied by different fields and their statistical analyses packages and interpretation of results, running experiments with subjects, designing ATM interface that never changed through the decades…
Who took Artificial Intelligence course in the late 90's, the kind of "If…then" queries from experts in their fields, and neutral network created by psychologists?
How many international exams and tests, national and syndicate exams and tests, language proficiency exams and tests, including driving exams (oral and written) in every state you settle in? (Obviously rules and laws of driving do Not change that dramatically, but governments need fresh money. I did all of them in 3 languages (French, English and Arabic) and stopped counting long time ago. Multiple choice exams ae no brainer if you know the order of dimension in every engineering field. Without preparation, I managed to pass, and that was good enough.
Teaching at universities with 60 students per class. Students Not there to learn anything, but to secure a certificate for attending a university. Heavily copy/pasted internet homeworks to depress you.
At universities that don't believe in subscribing to peer-reviewed scientific papers, and I had to write my own course material and distribute the chapter one session at a time. Great exercise for me to relearn and offer what the class could assimilate. And testing and exams requirement to my chagrin, since only a couple students per class cared to learn and appreciated the material.
Never settling in one location for more than a couple years. Carrying barely a couple of suitcases and leaving behind all my possessions. I even gave away for free 2 cars because I could Not afford the repairs.
I read the original books of the famous and known authors of every state I settled in, and read in 3 languages whatever book I could get my hands on and was available. And translated many passages to spread the "learning" of different social fabrics.
I have been reading since the age of 13, and started with French books, then Arabic and finally books in English. Though I can write proficiently in 3 languages, I got used to writing in English.
I have been maintaining a blog (about ten thousand article/posts so far) of what means to me and is worth communicating.
I survived so far and don't miss the belongings that I left behind.
What of the millions upon millions of refugees?
Fleeing war-torn countries. Walking, for days, with toddlers and children. Hoping to stumble on a UN facility. Sheltering under a makeshift tent, if available, in the snow, pouring rain, scorching sun. Encampment burned by the locals.
Camps closed and transferring again, to nowhere. To the unknown, wishing to live one more day, the whole family intact. Drown in the sea, dying from curable diseases for lack of medical treatment. Hungry most of the time, thirsty all the time.
Tear-gassed, beaten, harassed, maltreated, chased away like dirty dogs, regardless of level of education and many spoken languages.
Why now and then, warrior colonial powers feel the urge to go hunting?
Why a few animal species are preserved, while underdeveloped people are still ripe for extermination?
Going Hunting (first posted in 1998)
1. I'm going to war.
My government has decided.
I need to release my animal instincts.
For economic reasons,
For political reasons,
For religious reasons.
I'm going to war, today,
For no reasons:
Just kicking butts.
2. What animal instincts do they fear in me?
I've never seen animals killing others
From miles away.
I've never seen an animal
Who has just gorged
On hamburger and pizza,
Going a-prowling,
To kill and maim.
3. Never seen an animal
Returning from the hunt,
In clean and spec fur,
Shining from shoulders to boots.
Never seen an animal
Returning from the hunt,
To eat more and get drunk silly.
They used to find themselves a cool shade
To rest and sleep off the feast.
4. What animal instincts do they fear in me?
I had a dream of cannibals at war
And I was a reporter of this war.
Once a victor felled his enemy, he would kneel and achieve him.
The victor is serenely and religiously eating his enemy flesh, raw.
For him, the war is already over: He stops killing other victims,
He is not helping his tribe warriors to overcome more enemies.
His enemies will not interfere with his eating;
They stay away from this pair,
Both finally at peace.
5. For both the victor and the victim the war is over.
When the dust of war settles down all the living warriors,
From both waring camps
Prepare a joint bonfire and finish off the remains of their victims.
They leave the battlefield in peace.
They don't carry any leftovers:
Nature and its beasts need to take their shares of the slaughter.
What animal instincts do they fear in me?
Underdeveloped people are still being exterminated
By preemptive wars, mass killing weapons,
Medical experiments and testing of vaccines
Mass transfer of people to less fertile regions
Burning of virgin forests
Private acquisition of fresh water sources
Polluting rivers and lands with their poisoned waste…
And they are still warning us of climate change
And the colonization of space and other planets
How come Colonial powers keep fearing my Animal Instincts?
How the Lebanese Jews were pressured to vacate Lebanon, and many to transfer eventually to Palestine (to State of Israel)
Ahmad Ashqar published this piece in Sept.2017أحمد أشقر 
Source Mayadeen Net
A critical review of Nada Abed Samad "Wadi Abu Jamil" book that included 23 short stories on the Jews living in Lebanon.
Wadi Abu Jamil was and is the quarter in Beirut where many Jews resided for centuries. This is Not the only book that talked about the Jews of Lebanon where many acceded to high positions, even in the internal security institutions.
Mind you that France extended the French nationality to all Algerian Jews in 1870 and built network of schools "Alliance Francaise" that exclusively taught French curriculum and denied the teaching of the Arabic language and even punished students who spoke Arabic in school. Actually, I studied in a French school run by the "Brethren" and we were prohibited to speak Arabic and were passed the "Signal" for punishment.
One of the Brethren would tell stories in the first half hour about the holocaust and implicitly laud the State of Israel. During the 1967 war, he "predicted" that the war will be short with Israel victory.
This strategy was applied in all the French colonies, a method that alienated most Jews from the local societal fabric and pressured them to seek French colonial ideology, history and idiosyncrasies. The end result was Jews tended to betray their countries whenever the Israeli Mossad contacted them to the benefit of the State of Israel
I did read this book a few years ago and posted a few articles on that subject
تعتمد تقنيات اختراق الوعي وتدميره على إخفاء المعلومات المُحيطة بالأحداث و/أو تزويرها و/أو تشويهها.
في كتابها وادي أبو جميل: قصص عن يهود بيروت، الصادر عن دار النهار عام 2010 (ص 14- 15)، تقول الكاتبة ندى عبد الصمد: "غالبية القصص في هذا الكتاب تتوقّف عند الرحيل، من دون أن تكمل لتروي ما حلّ بهؤلاء منذ لحظة رحيلهم".
أي أن الكاتبة تتعمّد سلفاً وضعنا في هذه الحلقة المليئة بالثغرات والنواقص والمواقف السياسية المُكثّفة. بكلمات أخرى تقول الكاتبة: إن أوضاع يهود لبنان (واليهود العرب عامة) قبل
فهم أناس مساكين اضطروا إلى الرحيل عن بلادهم بفعل أمور لا نعرفها بدقّة. ولا دخل للصهيونية وكيانها بتحوّلهم إلى مُعادين لمجتمعهم العربي الذي عاشوا فيه قروناً عديدة!
وبما أن الكتاب يتطرّق إلى اليهود الذين احتلوا بلادنا وتسبّبوا بنكبتنا واحتجزوا تطورنا ويطاردوننا في كل مكان على وجه الأرض، لذا لا بدّ من العودة إلى التاريخ عبر الوثائق والدراسات لسبْر غور "رحيل" يهود لبنان والنظر في قضية استجلاب كافة يهود العالمين العربي والإسلامي إلى فلسطين وفهم إسهامهم في المشروع الصهيوني.النكبة ودورهم في المشروع الصهيوني يجب ألا يهم أحداً بالمرّة.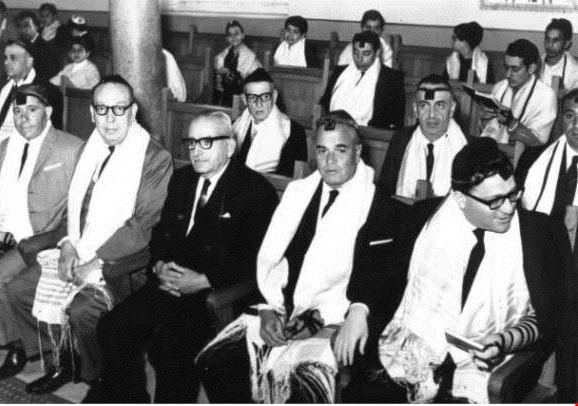 يعتقد عبد الوهاب المسيري (1938- 2008) أن اليهود كانوا ضمن المجموعات الوظيفية التي أنتجها الاستعمار في الدولة العثمانية وتحديداً أثناء فترات ضعفها المعروفة بفترة التنظيمات. وبالتالي أصبحت هذه المجموعات خنجراً في خاصرة الدولة العثمانية والمجتمعات المحلية، لأن ولاءها أصبح لغير النظام الوطني وأبناء الوطن.
وبما أننا نتحدّث عن اليهود فقد أوكلت مهمة إنتاج اليهود كمجموعة وظيفية إلى أطر كثيرة وأهمها شبكة "مدارس الإليانس" و"نوادي مكابي"، وبالرغم من أهمية هذه الأطر في المشروع الصهيوني وترحيل يهود لبنان، إلا أن الكاتبة تحجم عن تعريفها.
لذا سنقوم باستنطاق المسيري لتعريفهما. يقول المسيري عن "الإليانس": بأنها شبكة مدارس غربية في العالمين العربي والإسلامي كانت تدرّس طلبتها وفقاً للمناهج الفرنسية وباللغة الفرنسية ولغات أوروبية أخرى من دون أن تهتم بتدريس اللغة العربية،
"ما أدّى إلى صبغ معظم أعضاء الجماعة اليهودية بصبغة غربية فرنسية فاقعة، وإلى عزلهم عن بني أوطانهم وتهميشهم من الناحية الثقافية والاجتماعية والاقتصادية. وقد اكتسبت شريحة كبيرة من أعضاء الجماعات اليهودية الثقافة الغربية في مدارس الأليانس، واعتمدت عليهم سلطات الاحتلال البريطانية للخدمة في إدارتها الجديدة في أعقاب الحرب العالمية الأولى".
وأما عن "نوادي مكابي" فيقول المسيري: "في العشرينات قامت الوكالة اليهودية بتكوين شبكة جاسوسية في العالم العربي، حيث لجأت إلى استخدام المؤسّسات والمنظمات اليهودية الشرعية (مثل نوادي المكابي) كواجهات تخفي عبرها نشاطها المُعادي وغير الشرعي".
وبالنسبة لجمعية "قطرة الحليب"، تزعم الكاتبة أنها تأسّست بمبادرة من "نساء الطائفة من العائلات الغنية بغرض تأمين مواد غذائية للعائلات المُحتاجة" (ص 12- 13)، وهي، كما هو معروف، منظمة صحية صهيونية أسّسها الصهاينة في بداية العشرينات من القرن الماضي ولا تزال تعمل إلى الآن في مجال رعاية الأم والطفل.
وفي سياق النشاط الصهيوني في لبنان نقول: كان لهذا النشاط بيئة حاضنة  وداعِمة أو لا مبالية في المجتمع اللبناني، ألا وهو دعم الكنيسة المارونية التي أشار إليها الباحث أسعد أبو خليل وآخرون أكثر من مرّة.
وللتدليل إلى ذلك نقتبس هذا الخبر من صحيفة مرآة الشرق الصادرة في الثاني من شهر شباط 1935 بعنوان الصهيونية في لبنان- بيروت: "روت الصحف التصريحات الآتية وقد أفضى بها غبطة بطريرك الموارنة عن تعاون اللبنانيين واليهود ،
قال أنني أؤيّد التعاون مع الصهيونيين لأنهم سوف يأتوننا بشيئين نحن مسيس الحاجة إليها وهما الرأسمال والملكة الفنيّة أنا نفسي أدخلتهم في مشروع شكا للإسمنت، فبعتهم حصّتي ثلاثة آلاف سهم ثم اشتروا من بنك سويسرا 12 ألف سهم ، ودخول رؤوس أموال الصهيونية إلى لبنان من شأنه ترقية الصناعة وارتفاع أثمان الأراضي وتخفيف وطأة الأزمة" (نصّ الخبر كما ورد في المصدر).
أما البطريك المذكور فهو أنطون عريضة (1863- 1955) الذي ترأّس الكنيسة في الأعوام (1932- 1955). وتندرج زيارة البطريرك الماروني الكاردينال بشارة بطرس الراعي إلـى "إسرائيل" في 24- 26 أيار 2014 وتصريحه ضد حزب الله في التاسع من شهر آذار 2017 في سياق التعاون الماروني- الصهيوني.
وعن استجلاب اليهود العرب بالقوة من أوطانهم يشهد "شلومو هليل" المولود في بغداد عام 1923 ولا يزال حيّاً في كتابه رياح شرقية (1985) ، أنه قام بمهمة سرّية إلى البلاد العربية وقام بتفجير دور العبادة والمراكز اليهودية الأخرى وإلصاق التهمة بالعرب في ما بعد كي يوحي لليهود العراقيين أن وطنهم بات غير آمن وعليهم مغادرة البلاد فوراً.
وكذلك (فضيحة لافون عام 1954- 1955) في مصر الشبيهة بما فعله "هليل". ولا تزال بعض الصفحات من سجّل الاستجلاب مطويّة. يبقى السؤال المطروح هنا: لماذا لم تأتِ الكاتبة بمثل هذه المقدّمة؟
فلو أوردت الكاتبة مقدّمة تشرح فيها هذه الأحداث، لاستقبل القرّاء كتابها بفهم ووعي وإدراك مختلف.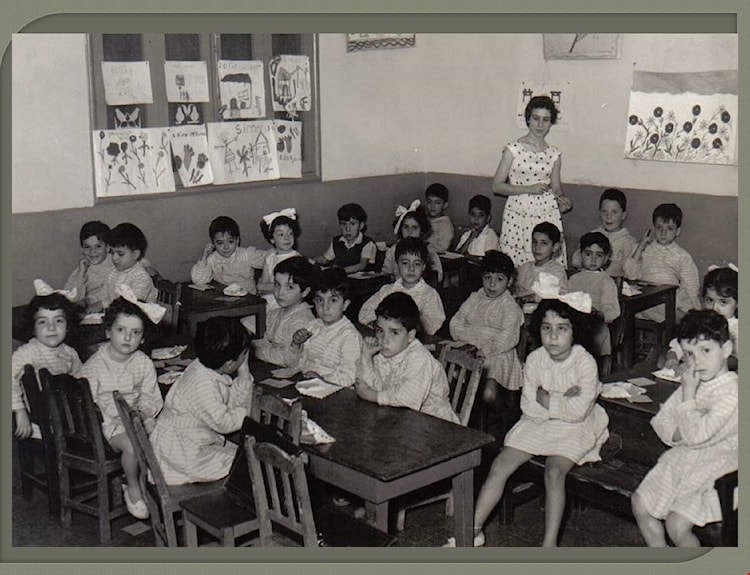 يحتوي كتاب عبد الصمد على 23 قصة سأختار منها خمساً للإشارة إلى ما أقوله:
القصة الأولى– سليم مزراحي وماري السمن: تتحدّث هذه القصة عن الشاب اليهودي العراقي الشيوعي سليم مزراحي الذي "[…] هرب من الاضطهاد الذي لحق باليهود بعد النكبة". "هرب" سليم إلى لبنان وهناك تعرّف على فتاة لبنانية مسيحية وتزوّجها. ضاقت بهما السبل بعد عدوان عام 1967 لذا نصحه "حاخام" الطائفة بالهجرة إلى "إسرائيل". أما ماري فقد قلقت على مصير زواج بناتها، لذا وافقت هي الأخرى على الهجرة إلى فلسطين: "إسرائيل"  عام 1967 (ص 17- 54).
وبما أننا نتحدّث عن هجرة مستعمرين إلى وطننا، فلا بدّ لنا من أن نطرح بعض الأسئلة الهامة: كيف يمكن لشيوعي أن يتحوّل فجأة إلى أداة في مشروع استعماري كولونيالي؟
ألم يكن بإمكانهما الهجرة إلى بلاد الله الواسعة كغيرهما!؟ أنَّى لنا أن نصدّق أن ماري المسيحية التي تزوّجت يهودياً قلقت على زواج بناتها بحجّة أن غير اليهود لن يتزوّجوا منهن!؟ وما هي الظروف التي أحاطت بهجرتهما؟ وماذا كان دورهما في المشروع الصهيوني في فلسطين؟
القصة الثانية- تتضمّن ثلاث روايات عن "جواسيس": تنقل الكاتبة رواية اللبنانية سلمى التي تقص قصصاً حول ثلاثة جواسيس يهود وهم: نهى ب، وخواجة روبين وشيلا (ص 82- 109). الكاتبة التي لا تريد لنا أن نقبل بصدق روايات سلمى تجعل منها امرأة ثرثارة وغير أمينة في
قصصها. بالطبع، قد تكون السيّدة سلمى ثرثارة وقد تكون قد بهرّت القصص بعض الشيء، لكن جعلها غير أمينة بالمرّة هو أمرٌ مُثير للريبة. لأننا بتنا نعلم أن الصهيونية قد جنّدت مئات الآلاف في مشروعها الاستعماري ومنهم مَن تورّط في الجاسوسية،
لذا ما الضير لو تفكرّ ملياً بصدق قصص سلمى؟ نذكر قصة منها: مات في نهاية شهر كانون الأول 2016 "شاؤول بقاعي" الذي هاجر من حلب إلى فلسطين عام 1943 وانضم إلى عصابة الـ"بلماح" التي جنّدته جاسوساً وأرسلته إلى بيروت، وقام هناك بكل الأعمال القذرة من جمْع المعلومات وإرسالها إلى الكيان إلى تنفيذ عمليات القتل والاغتيال.
"شاؤول بقاعي" المولود عام 1927 غيّر إسم عائلته وأصبح "شاؤول كَرملي" ("هآرتس": "المستعرب من البلماح الذي شرب القهوة مع القاوقجي"، 5. 1. 2017).
القصة الثالثة– أبو عمر سلمون من "قبضايات" بيروت- تتحدّث هذه القصة عن يهوديين: "يعقوب" وهو شاب هامشي يعمل على احتكار تذاكر السينما ثم يبيعها بسعر أعلى، و"سلمون" اليهودي المُثقّف الذي كان يعمل محرّراً في الإذاعة اللبنانية وفي يوم من الأيام قرّر الخواجا سلمون أن يهاجر إلى فلسطين من دون أن يخبر أصدقاءه (ص 124- 132)
والسؤال هو: إذا كان الأمر كما ظهر في الرواية وكان سلمون موظفاً في الدولة لم يضطهده أحد، فما الذي دفعه ليهاجر بسرّية تامة؟ هل كان عميلاً للمخابرات استزرعته في الإذاعة الوطنية من أجل تمرير مخطّطاتها ثم رحّلته إلى فلسطين بعد أن انتهى دوره المُحدّد؟
في سياق هذه القصة نضيف ما ذكره الدكتور محمود محارب من جامعة القدس العربية حول دسّ الحركة الصهيونية 280 مقالاً تحابي مشروعها في الصحافة اللبنانية والسورية. يقول محارب إن الذي نظّم هذا المشروع وأداره هو إلياس (إلياهو) ساسون المولود في دمشق عام 1902 والمتوفّى عام 1978 في القدس والذي دسّ نفسه لسنوات عدّة كجاسوس في حركة القوميين العرب.
قام ساسون بدسّ هذه المقالات على شكل مقالات رأي وتحليلات وتقارير صحفية بأسماء مستعارة في السنتين الأخيرتين من ثورة (1936- 1939) ، تحابي المشروع الصهيوني كي تُصبح مصدراً للقرّاء العرب ومُتّخذي القرار،
وذلك حين كان رئيس الدائرة العربية في الوكالة اليهودية في الأعوام (1933- 1948)، وتحوّل بعدها إلى دبلوماسي. بناء على ما تقدّم نتساءل: ألا يمكن الاعتقاد أن سلمون كان واحداً من الذين يعملون على دسّ هذه المقالات!؟ وماذا فعل سلمون في فلسطين؟ هل عمل مترجماً لدى المخابرات؟
هل هو الذي كان يشطب بعض العبارات من الرسائل التي كان يرسلها العرب إلى بعضهم البعض؟ هل كان يمزّق بعضها؟ نقول هذا، لأن نسبة لا بأس بها من اليهود العرب كانوا الأداة التنفيذية بأيدي السلطة ومخابراتها للتجسّس علينا وقمعنا. وعمليّاً هم الذين أقاموا وحدات التجسّس والتحقيق وتعذيب الأسرى.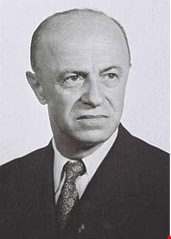 وفي هذا السياق نضيف أيضاً بأن المخابرات الصهيونية دسّت عملاءها بيننا، حتى أنها زرعت بعضهم كأئمة في المساجد!
نعم، يتضّح الآن أنها زرعت عشرات اليهود العرب أئمة في مساجد القرى العربية في فلسطين. وهؤلاء لم يُكشف أمرهم إلا بعد وفاتهم ودفنهم في مقابر اليهود! كشف هذه القضية أبناء هؤلاء العملاء الذين طالبوا الدولة بتعويضهم نتيجة المُعاناة التي يعيشونها كونهم من أب يهودي وأم عربية وما يساورهم من تناقض وصراعات نفسية إضافة لتعقيدات زواجهم زواجاً دينياً يهوديّاً.
القصة الرابعة– مروان وأليغرا: بعد خلاف شديد مع الأهل تزوّج مروان الشاب المسلم مع إليغرا الفتاة اليهودية. ومن كثرة ضغوط إخوانها الذين هاجروا إلى البرازيل استجابت لطلبهم وبدأت تزورهم لمدة شهر في كل سنة.
وفي إحدى زياراتها لهم قرّرت أليغرا الهجرة والبقاء هناك! إلا أنها استمرّت بمهاتفة مروان لكنها ظلّت ترفض إعطاءه رقم هاتفها كي لا يفتضح أمر زواجها من مسلم (ص 187- 196).
في هذا السياق يبقى السؤال المطروح: بما أن أليغرا لم يضطهدها أحد، وزوجها مروان يعشقها إلى درجة الجنون، لماذا قرّرت الهجرة من دون علمه؟ هل كانت بمهمة ما وسافرت بعد إتمامها؟ وماذا فعلت في البرازيل وهل هاجرت في ما بعد إلى فلسطين؟
القصة الخامسة– وحيدة وادي أبو جميل: تتحدّث هذه القصة عن ليزا اليهودية الوحيدة التي بقيت في الحيّ (ص 259- 274). قصتها تثير التقدير والتعاطف معاً، التقدير كونها بقيت رغم كل الضغوط التي تعرّضت لها، والتعاطف لأنها امرأة عجوز لا يوجد مَن يرعاها لا مؤسّسات دولة ولا أقارب.
والكاتبة التي لا تستهويها الطبقة التي تنتمي إليها ليزا، عمدت إلى وصفها بصورة منفرّة وكاريكاتورية قد تثير السخرية لدى أولئك غير الحسّاسين بمصائر الناس،
والغضب لدى الحسّاسين منهم. والسؤال الذي يتبادر إلى الذهن هنا هو: ما الذي يستدعي هذه السخرية من امرأة يهودية عجوز اختارت البقاء للعيش معنا رغم كل ضغوط الهجرة. هل كانت الكاتبة تفضّل لو أن ليزا اختارت كغيرها الذهاب مستعمرة إلى فلسطين كجزء من المشروع الصهيوني؟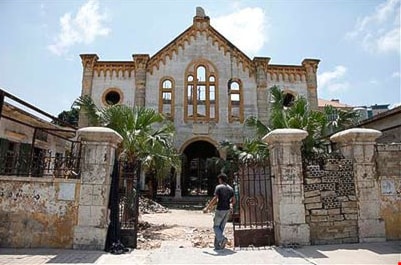 هذا هو الكتاب الذي يضم 274 صفحة، وهو مثير إلى أبعد حدّ حين تتم قراءته في السياق التاريخي للصراع العربي- اليهودي، عندها ندرك دور المؤلّفة باختراق وعينا وحجْب تداعيات المشروع الصهيوني على أمتنا.
And what remains after we discard all these mythological craps?
Elias Kazan, the late famous movie director, published a book "Acts of Love". I liked the story that is down to earth to ethnic idiosyncrasies, customs and way of life. this is about Greek islanders who immigrated to the USA and hanged on their "homeland" mythological habits of behaving in a fast changing society
This is a passage in the French translated version "Actes d'Amour"
"Finissons-en avec tout le fatras de mythologies et de ces conneries dont on entoure l'acte sexuel:
L'amour et la sexualite' sont deux emotions differentes. C'est une évidence que nous devons admettre sinon on accumule des problèmes de tension qui ne sont pas nécessaire a une vie heureuse et paisible.
La nouveauté exerce toujours un attrait
La conquête est un plaisir pour les deux sexes
On a un besoin pressant de nous rassurer quant a la valeur sexuelle
Que l'amour ne se conjugue pas au singulier
Qu'une personne peut aimer plus d'une personne a la fois
Qu'il n'y a aucun mal a coucher avec les amis
La promiscuité est enrichissante
Les femmes se marient pour l'argent facile
Les hommes se marient par pure commodité
Les mariés restent ensemblent pour ne pas avoir a mourire seules…"
Et Ethel de demander au psychologue Cambere:
"Dis-moi. Une fois qu'on laisse tomber toutes les conneries dont tu parlais, qu'est-ce-qui reste?"
Cambere: "Quelque chose de tres bien"
Question: What is this great emotion that remains after we drop all these mythological craps about sexuality and love?
Note 1: What should remain is this most powerful of emotion: Pity. Pity is the greatest of all true emotions, and it include all kinds of mammalian species:
We need people to have pity on us and that is why we extend a bad connotation for pity and try to find alternative terms for it, like kindness, compassion, caring...
We know deep inside us that we survive thanks to the hundreds of people who had pity on us during our harsh life. Most of these people are strangers to us, and many didn't even wait for us to ask for aid.
People extend their pity and do Not expect but that someone else will return the favor in kind (pity), when hard times tacke us.
Note 2: Elias Kazan is the famous movie director and he turned to writing novels after the movie industry sanctioned him for being forced to divulge to the "Maccarthy Commission" in 1965 the names of the supposed communists in the industry.
Pop culture, white privilege and widening the lens
This aspect of white privilege has bubbled under the surface of recent debates about college admissions policies and unpaid internships.
As a recent post on the Web site Journos of Color noted "The only people who can afford to work full-time for free come from wealth, and generally, if you're wealthy in America, you're white."
Outlook published this July 27, 2013 on the WP Opinions section:
Ron Koeberer/AP – Michael B. Jordan as Oscar Grant in a scene from "Fruitvale Station."
Many people, especially white people, don't realize the extent of the disparities that persistent structural privilege creates.
According to some estimates, whites on average possess 6 times the accumulated wealth — in the form of home equity, savings and retirement accounts —" of blacks.
That discrepancy is explained Not by financial savvy or luck, but by the legacy of now-illegal practices in housing, education and employment that formed the foundation of America's enduring — and widening — wealth gap between non-Hispanic whites and minorities.
As mortified as some white people may be at the suggestion that we've enjoyed career advancement at someone else's expense, we need to acknowledge that one can benefit from privilege even if it isn't explicitly claimed.
Indeed, perhaps the ultimate marker of privilege is Not having to be conscious of it. Thanks to other people's positive projections and expectations, I've often been able to view the world as a welcoming, or at least benignly neutral, meritocracy.
I've never been followed in a department store by anyone other than an aggressive perfume lady with a spritzer.
I haven't had to pay an "anxiety tax," expending untold physical and psychic energy managing other people's reflexive fears.
Obviously, gender, geography, economic and social class, and temperament play a part in my outlook as well.
No one's experience, positive or negative, can be reduced to just one characteristic. But it didn't always occur to me, nor was I ever taught, to consider race as part of my personal bundle of x-factors.
This is where popular culture can be particularly helpful. Granted, the 1947 film "Gentleman's Agreement" didn't eradicate anti-Semitism. Nor did "Tootsie" stamp out sexism or "Philadelphia" erase homophobia.
But each of those films reframed its subject matter in ways that galvanized audiences into reaching "aha" moments about prejudice.
Perhaps it's time to make a modern-day "Black Like Me," the 1964 film based on John Howard Griffin memoir of impersonating a black man in the Jim Crow South, this time for the 21st century: a story that throws the condition of whiteness, with its myriad unseen, unspoken advantages, into clarifying relief.
The challenge is creating characters that can transcend polarized and entrenched perceptions of race.
This past week, a Washington Post poll found that a sobering 86% of African Americans say blacks and other minorities do Not get equal treatment under the law, whereas a majority of whites 54%  say there is equal treatment for minority groups.
In a recent interview about their book "Justice in America: The Separate Realities of Blacks and Whites," political scientists Jon Hurwitz and Mark Peffley described a "gulf" between African Americans, who largely lack faith in the criminal justice system, and white citizens, who consider it essentially color-blind.
Just as the roots of blacks' mistrust of the system lie in their unfair treatment over generations, the roots of whites optimism can be found in our own history.
Like compounded interest from an investment we never made, the advantages white people enjoy derive from past racist practices and present-day unconscious behaviors that create channels no less wide, deep and real for being largely invisible.
If movies are equipped to do anything, it's to make those channels visible. And the best films can show viewers how to navigate them.
"Fruitvale Station" does that, in just one brief encounter.
The San Francisco street scene may begin with an acute observation of separate realities, but it ends by suggesting a possible bridge, in the simple act of a black character taking the business card of a white man he's just met.