Archive for the 'social articles' Category
Nutcases of religious jokers
Posted on January 11, 2012
Even the most confirmed nutcases among clerics would never claim that stories in religious books were generated from eye-witness people…
So why all clerics refuse to admit that all these stories are fiction?
What's wrong with fiction stories anyway? Just admit these stories are fiction
Fiction stories are the norm and the most appreciated form for readers and writers…
Why clerics of religions and sects insist that these horror stories were inspired by a God?
Stories of sacrificial ceremonies of virgins, kids, animals…sprinkling blood and semen around tents of potential enemies…
And killers nutcase emulating the stories by the letters, through the ages?
Religious stories were fiction stories based on common daily customs and traditions among tribes, clans and communities. They were believable because they were describing life-styles, common to the period.
They were told from generations to generations by appointed storytellers, in "broken-telephone" communication fashion, edited and transformed to match the customs and tradition of a newer period…
It was the custom of appointing a higher-power as the cause or genesis of whatever happens in life and to community events…
This higher-power was tailor-made by each tribe and community to represent its interests and securing its continuity and survival…
Many civilizations transformed the verbal transmission of the myths into writing, and these civilizations were considered to have acceded to truth and the light…
Why? Very few people could read at these ancient periods, many less  to write, and the clerics had the monopoly of this magical power.
Even today, the written material conserves a magical power of high credibility: You hear people say "It is written in black on white…Here, you read for yourself…"
Any book relegating pages of reference "source materials", even if never read by the author, extends the illusion of credibility to any manuscript.
For example, Even Prophet Muhammad labelled the tribes in the Arabian Peninsula who didn't yet read from a written Book, such as Christian or Jewish sects, as having not reached the truth and the light, and thus were called ignorant "Jahel".
The Babylonian, Egyptian, and Phoenician civilizations did that, though what is found is in stone tablets and not many of them remain.
It happened that a group of Jews who settled Alexandria (Egypt) in 200 BC decided to gather, codify, and re-arrange the Hebrew fiction stories into easier to handle written materials.
Mind you that all these fiction stories and myths were common to the civilization in the Near-East region, and not much editing was required for the content sources.
The higher power was selected to be called Jehovah (the warrior God idol of the Jews in the City of Jerusalem during the Canaanite civilization, these bedouin tribes hired as mercenaries), and many prophets were added to the string of the biographical history.
Since then, hundred of sects split, sorting out and re-editing the fiction stories they preferred, as representative of their culture, the accredited stories, the apocryphal (hidden truth), the heretic, the devilish…burning the books that do not suit the sect…
Why governments have to keep subsidizing clerics and their institutions?
Are current fiction stories not good enough or versatile enough?
Why Presidential contenders have to use religious beliefs as the main dividing line in the campaign?
Why children in schools have to memorize these fiction stories and be graded accordingly?
Are current fiction stories for kids not good enough?
Can we stop these charades?
Can we live in peace?
"What They Took With Them"?
Posted on September 15, 2016
Cate Blanchett performs the rhythmic poem "What They Took With Them" alongside fellow actors Keira Knightley, Juliet Stevenson, Peter Capaldi, Stanley Tucci, Chiwetel Ejiofor, Kit Harington, Douglas Booth, Jesse Eisenberg and Neil Gaiman.
The poem was written by Jenifer Toksvig and was inspired by stories and first-hand testimonies from refugees forced to flee their homes and items they took with them.
One of the sources for the poem was Brian Sokol's photography project, 'The Most Important Thing,' made in collaboration with UNHCR.
Many of Brian's photos, along with firsthand accounts from the refugees he photographed, are featured in the film.
Released exclusively on Facebook, the film urges people to sign the #WithRefugees petition to help ensure refugees have the basics to build back their lives – an education, somewhere safe to live and the opportunity to work.
To see the full version of the film and to sign the petition go to www.withrefugees.org
https://www.facebook.com/v2.3/plugins/video.php?allowfullscreen=true&app_id=249643311490&channel=https%3A%2F%2Fstaticxx.facebook.com%2Fx%2Fconnect%2Fxd_arbiter%2F%3Fversion%3D46%23cb%3Df6a9e5b8d18f2%26domain%3Dadonis49.wordpress.com%26origin%3Dhttps%253A%252F%252Fadonis49.wordpress.com%252Ff2a98eeb413e95%26relation%3Dparent.parent&container_width=480&href=https%3A%2F%2Fwww.facebook.com%2FUNHCR%2Fvideos%2F10155405054323438%2F&locale=en_US&sdk=joey
"There's nothing but the sea as a way to get out and be free"
-5:25HDCaptions
More SettingsClick for morehttps://www.facebook.com/v2.3/plugins/video.php?allowfullscreen=true&app_id=249643311490&channel=https%3A%2F%2Fstaticxx.facebook.com%2Fx%2Fconnect%2Fxd_arbiter%2F%3Fversion%3D46%23cb%3Df21ff5a75cfab48%26domain%3Dadonis49.wordpress.com%26origin%3Dhttps%253A%252F%252Fadonis49.wordpress.com%252Ff2a98eeb413e95%26relation%3Dparent.parent&container_width=480&href=https%3A%2F%2Fwww.facebook.com%2FUNHCR%2Fvideos%2F10155405054323438%2F&locale=en_US&sdk=joeyPosted by UNHCR, the UN Refugee Agency451,120 Views451,120 Viewshttps://www.facebook.com/v2.3/plugins/video.php?allowfullscreen=true&app_id=249643311490&channel=https%3A%2F%2Fstaticxx.facebook.com%2Fx%2Fconnect%2Fxd_arbiter%2F%3Fversion%3D46%23cb%3Df37990c98ce45b%26domain%3Dadonis49.wordpress.com%26origin%3Dhttps%253A%252F%252Fadonis49.wordpress.com%252Ff2a98eeb413e95%26relation%3Dparent.parent&container_width=480&href=https%3A%2F%2Fwww.facebook.com%2FUNHCR%2Fvideos%2F10155405054323438%2F&locale=en_US&sdk=joey
State of Lebanon: (Part 2)
Posted on December 24, 2008
Mind you this essay was posted in 2008. Read the footnotes for current development   
Under the leadership of Hezbollah, the Shias in the south and the Bekaa Valley are basically the main religious caste shouldering the heavy burden of defending Lebanon from the frequent aggressions of Israel. 
Without the Shiaa, south Lebanon would have long been swallowed by Israel and Lebanon divided and scraped from the number of independent States. 
It is the Shiaa who forced Israel to withdraw unconditionally from the south in May 24, 2000.  It is the Shiaa who foiled the strategy of Israel of reconquering the south of Lebanon in July 2006 and installing a Pax Americana in the Greater Middle East.  
Hezbollah split from the main "Amal" Shia movement around 1983 and adopted an ideology tightly linked to the Khomeini hardliners in Iran and is made responsible for the suicide attacks against the US and French headquarters in Beirut. 
Hezbollah was the only resistance movement allowed by Syria to operate against Israel's occupation in the south of Lebanon since 1991, when the US Administration permitted Syria mandate over Lebanon for over 15 years. 
Syria had prohibited all the other Lebanese nationalistic and progressive parties to resume their liberation resistance during its occupation of Lebanon. 
After the assassination of Rafic Hariri PM in 2005 and the withdrawal of the Syrian troops from Lebanon we have been experiencing a serious void in the legitimacy of the current government. 
The entente between the Tayyar political party of Michel Aoun (Free Patriotic Movement for Reform and Change) and Hezbollah has allayed the perception that schemes for a recurring civil war in under planning. 
The patient non-violence strategy of Hezbollah in internal affair,s in the conduct of non-cooperation activities of the civil war militia/mafia "leaders" against an unjust and usurping government, has permitted the Lebanese population to gain the assurance and relief that another civil war is not feasible.  
This Seniora PM government and its allies have been plundering the public treasury for the past three years (and Not registering the $11 billions in financial aid and grants from the Gulf Emirates in the ministry of finance) and for the last 15 years under Rafic Hariri.
This continuous regime has been spreading poverty and deepening the indebtedness and ineptness of Lebanon, with the explicit support of the Bush administration, under the guise of empty rhetoric of democracy, security and independence from Syria's indirect involvement in Lebanon.
Consequently, the Shiaa have proven to be the legitimate sons of an independent Lebanon and have paid the prices of martyrdom, suffering, sacrifice and pain in order to be the guarantor for the emergence of a Nation against all odds. 
It is the sacrifices of the Shia sect and their patience to suffer for the benefit of all Lebanese that is providing them with the leverage of flexibility, intent to change, learn from experience and improve.  The successive unilateral withdrawals of Israel from Lebanon since 1982 without any preconditions have given the Lebanese citizen grounds to standing tall. 
Our main problem is that the International requirements of Lebanon and our local politics are at odds.  The USA, Europe and Saudi Arabia would like to settle the Palestinian refugees as Lebanese citizens with full rights and thus avoiding the corny problem of their legitimate rights to be repatriated to Israel as stated in the UN resolution of 194. 
The Monarchy in Saudi Kingdom has been viewing the Palestinian question as a major liability since the extremist party of Hamas has taken power in Gaza: supposedly, Saudi kingdom is exhausted of paying the bills every time Israel destroys the infra-structure of Lebanon and covering some of the expenses of the Palestinian refugees and would like an end to this conflict that is hampering the internal stability of the Wahhabi Saudi regime.
Israel pre-emptive six invasions of Lebanon and its genocide tactics against the Palestinians are done at the urging of the USA 
The two main local movements of the Future Party and Hezbollah are more than content for this unconstitutional political dilemma which suits their short-term interests. 
The Future is satisfied with its dominance among the Sunni sect in Beirut and the North and thus, giving the Palestinian refugees citizenship might create an unknown variable that could disrupt the majority of the Sunni allegiance to the Al Moustakbal. 
Consequently, the Hariri clan cannot disobey the Saudi orders but it cannot shoot itself in the foot. 
Externally, the Hariri clan is pro Saudi but in reality it is very cozy with the Syrian position on the Palestinian refugee status as its strongest card during the negotiations with the USA and afterward. 
The unstable constitutional political system in Lebanon may delay indefinitely any serious pressures from Saudi Arabia and the USA to resolving the Palestinian refugees' question. 
Hezbollah is weary of having to deal with a constitutional government and negotiate returning its arms to the Lebanese army.  Thus, the two main parties in Lebanon are supporting each other pragmatically and just playing the game of opposing forces.
The US of Bush Jr. has decided after the fiasco of the July war in 2006 that no more investment in time on Lebanon is appropriate at this junction.  We have to wait for a new US administration to decide whether it is willing to re-open the file of the Near East problems.
The allies to the two main parties are side shows: they know it and they cannot change camps with the deep mistrust for the other side pledges and dependent policies to foreign powers. 
Thanks to the vehement rhetoric against Syria or its allies in Lebanon by Walid Jumblatt and Samir Geagea, the Future party has been able to give the impression that it is against the Syrian regime while practically it agrees with the Syrian positions and would like to keep the present status quo in Lebanon's political system of the Taef Constitutional amendments.  
General Michel Aoun has realized that he has been taken by the sweet tender offers of Hezbollah but he cannot shift allegiance or form a third alliance since non resolution of the situation is the name of the game until further agreement among the main Arab states and the main superpowers.
Recently, General Aoun has demonstrated his independence by visiting Syria for 5 days amid a popular welcome to re-establish entente between the two people, if not the regimes.
So far, the polemics among the government's allies and the opposition political parties are not shy of harboring sectarian allegiances in their charged speeches but somehow they failed to discuss the actual caste, or closed religious system in our social structure, which is the fundamental problem toward a modern state of governance.
I do not believe that any fair and representative electoral law is of utility unless the basic caste system is recognized as a sin and altered accordingly to represent an alternative for the citizen joining a united and free status under one State. 
The first step is to institute a voluntary State marriage law and letting the situation unfold into a more liberal understanding of the need of the people. 
The road is very long and arduous before the beginning of a semblance of trust among the Lebanese is established.  However, I feel that the Shia under the leadership of a wise and disciplined Hezbollah and their corresponding Christian Free Patriotic movement are leading the way for a semi-autonomous Lebanon, at least in its internal restructuring. 
I believe that the necessities of survival would loosen up many stiff ideological and caste roadblocks toward a reformed political system and the institution of a governing body that abide in integrity, accountability and justice for all.
It is a fact that extremist Sunni "salafist" ideology is gaining quickly in all the Arab and Muslim World, out of desperation and the widespread illiteracy and lack of job openings. (See note 3).  Maybe our mix of all kinds of sects might be a rampart to our moderate liberal tendencies.
The spirit of Statehood is coming from an unforeseen quarter; mainly the Shia caste freshly arriving in the social and political scene around 1970. 
This disinherited caste was already a majority when the civil war of 1975 broke out and it suffered from the total ignorance of the central government for infrastructure and social services and had also to suffer the humiliation and atrocities of frequent Israeli air raids and land attacks and bombing of their villages under the disguise of dislodging the Palestinian guerillas.  
The Shia caste is opening up to almost all sects and managed to ally with large sections of many other castes.  This extending arm might be considered as necessary out of the realization that they are a majority in Lebanon and a real minority in the neighboring States of Syria, Jordan, and Egypt.
This necessity is a blessing to Lebanon because the main major caste is encouraging unity against foreign invaders. 
In the event that Hezbollah maintains its strength then it can be forecasted that the economic strategy of Lebanon will shift from tourism and third sector (the Hariri's clan strategy) into more emphasis on agriculture and small and medium industries, many of it geared toward guerilla warfare. 
This is how the future looks like to me if no overall peace treaty with Israel is realized any time soon.
I used the term "Statehood" for Lebanon in a general sense to convey that a form of unity is developing in the conscious of the Lebanese but this notion of Nation is far from appropriate to Lebanon, simply because experiences since independence could not provide any evidence to a unified people under legitimate and responsible central governments. 
Lebanon is fundamentally an amalgamation of castes that enjoy self-autonomy.  I still believe that the Syrians, Lebanese, Palestinians, and Jordanians naturally form a One Nation and One people and they should generate a common market with separate recognized States.
I am convinced the Taef Constitution was meant to have total entente among the various main three religious castes in Lebanon before starting to elect a new president to the Republic.
The entente should involve everything from election law, to the constitution of the government and other priorities.  This fact translates into agreement among the main "Arab" States and the main superpowers on how Lebanon should be governed during six years. 
Unless the Lebanese leaders and political parties get together to review the Taef Constitution and be willing to pay the price of deciding to have a mind of their own, then Lebanon is de facto under the UN protectorate.
Note 1: the current Dawha agreement translated the spirit of Taef in its temporary execution until the Parliamentary election takes place.
Note 2:  The Future movement of the Hariri clan (Saad Hariri is a Saudi citizen) is practically pro-Syrian but it cannot overtly open up to the Syrian regime as long as Saudi Kingdom is not currently in good term with President Bashar Assad.
Note 3:  The Sunni "salafist" movement expressed its strong arm tendencies in the Palestinian camp of Nahr Al Bared.The Lebanese army managed to destroyed the camp after 6 months of arduous battles, along with the extremist Sunni group and the ramifications are not over in our internal strife.
Note 4:  The social/political structure is held by 19 recognized religious castes or columns that grow at different paces in demography.  Thus, the top of our Temple must be very flexible and changeable when foreign powers decide to destabilize the tacit agreement among the caste political feudal leaders.
Notes 5: In 2020, the State of Lebanon is totally bankrupt, politically, financially and economically. There is no light at the end of the tunnel in 2021.
Tidbits #40
Brainless people? They are still boarding the most hazardous Boeing 737. The latest happened in Indonesia. The plane that cost this companies its worth and has to pay over $2 bn in penalties.
Donald Trump liberated the US of its prestidigitation policies: this century old illusionist propaganda of what the "US should have been" and Not what its society is. Behind the glimmer and glamour, the US society was Not healthy or safe compared to the other developed nations. The US was unable to break out of its apartheid and racist ideology, an ideology that impregnated the Nazis in its inception.
Not idle during the day. Not idle at night. Mental and physical activities all day long. I post 2 articles on my blog. Read hard-cover books in 3 languages. Read research articles on Quantum mechanics' new discoveries, cosmology and Covid family new research. Follow up on world news and local news. Jog on my machine for a single km, walk for an hour in the fresh air, do exercises for the joints… Wash the dishes, do laundry, mop and vacuum. Cook and eat moderately all kinds of food (No restrictions). No excuses for laziness of the mind. No excuses for laziness to caring for the body. Stay healthy. Ma fi malal.
South Korea women are increasingly commiting suicide: 40% increase in these lockdowns due to firing the non-essential and precarious work-force and held mostly by women.
The FBI is warning that many State Capitols might be potential targets for the Trump-mob insurrectors.
Most of the authors of the 25,000 tablets during Ashur Bani Baal empire (Mesopotamia) were women
The East African Rift system made up the western and eastern continental rifts, and stretches from the Afar region of Ethiopia down to Mozambique. It is an active continental rift that began millions of years ago, splitting at 7mm annually. The regular eruption of volcanoes along the rift and new insights into the breakup of continents adds to the belief that the continent may be splitting to form a new ocean.
In the weeks leading up to the internet ban in Uganda by president Yoweri Museveni, 76, who has ruled the East African country since 1986. Museveni government regulators demanded that Google take down several YouTube channels carrying anti-government content (YouTube declined) and Facebook removed mostly pro-government accounts and pages, citing "coordinated inauthentic behavior." Such defiance from the tech giants was a final straw for Museveni. Musician-turned-opposition-candidate Robert Kyagulanyi (a.k.a. Bobi Wine) garners backing from young Ugandans
Every couple of decades "The new generation grows up to find All Gods are dead, all wars fought, and fake faiths are predominant in society…"
Slow down on your showering routines: Fewer is better for your skin that preserves the beneficial bacteria on the skin and slow down wrinkling process. Better, take a warm bath once a week and do Not rub your skin with harsh sponges. Smelling soapy for good odor does Not mean that you are clean. Many kinds of soap ruin the quality of the skin.
Life Experiences is what we call how much we ignored how real world works
East Africa is home to several visible geographical wonders that have attracted tourists to the area. These include Lake Malawi and Tanzania Lake Tanganyika—respectively, the fourth largest freshwater and the second deepest lakes in the world. It also includes active volcanoes such as the Ol Doinyo Lengai in Tanzania, and the DallaFilla and Erta Ale in Ethiopia.
Israel's Leaders Are Trying to Cancel the Debate Because They Know They're Losing
The International Holocaust Remembrance Alliance (IHRA) "working definition of anti-Semitism" has become a hot political topic, from Britain to the United States.
Though the IHRA's Committee on Antisemitism and Holocaust Denial has described it as "non-legally binding," the working definition is being used by governments, civil society groups, and political institutions as part of a concerted effort to suppress criticism of Israel.
The German parliament has recently passed a resolution condemning the BDS campaign as antisemitic and cutting off funding from any organization that supports it.
In the UK, the secretary of education has threatened universities — already reeling under the impact of the COVID-19 pandemic — with funding cuts unless they adopt the IHRA definition.
Though such measures are facing increasing public scrutiny and challenge, they have had a chilling effect on those who seek justice for the Palestinians — and with good reason.
The IHRA definition does in fact actively constrain advocacy for Palestinian rights and criticism of Israel. The man who originally drafted it, Kenneth Stern, has even said as much and has argued against its adoption by the incoming Biden administration.
I recently participated in drafting a letter with other Palestinian and Arab writers and intellectuals, published in the Guardian, that shows exactly why the IHRA definition is a flawed tool for tackling rising antisemitism and should be discarded.
In what follows, I will set out the logic of the letter on the IHRA and the question of Palestine, and then examine what is behind Israel's ideological assault on free speech.
Why is it so vicious, and why is it being imposed in a top-down fashion through institutions of state power?
Shutting Down Debate
Israel is silencing speech rather than engaging in argument because it has become extremely hard for that state and its backers to win the political argument in public. It is more and more difficult to conceal some basic facts.
It is clear to anyone who looks directly that the occupation has actually deepened and worsened during the period of the so-called peace process.
They can see that there is a huge power imbalance between Israel and the Palestinians — a nuclear power, armed to the teeth with the most advanced technology, facing a defenseless, occupied people who can barely muster primitive rockets — and that, as every human rights report shows, Israel is the one violating the rights of the Palestinians and denying them freedom — not the reverse.
If you don't want to rectify any of these facts, the only alternative is to cover them up. Israel bullies and criminalizes those who draw attention to such uncomfortable realities, accusing them of antisemitism and supporting terror. The intention is to weaken, confuse, and disorganize opposition to its ongoing colonial plans.
Does it work? If what happened in the British Labour Party — the ousting of a pro-Palestinian leadership — is representative of a broader trend, then it clearly does.
In the grand scheme of things, this silencing tactic keeps on delaying justice for the Palestinians.
Fundamental Questions
Before considering this political context in more detail, I want to say a couple of things about the Guardian letter, which also appeared in equally prominent venues in Arabic (al-Quds daily), Hebrew (Haaretz), and in newspapers in Germany and France.
Its signatories, who include many of the world's most prominent Arab writers, took a robust public stance against growing antisemitism and voiced their support for teaching the lessons of the Holocaust and other genocides (many slave people and minorities) — including in the Arab world.
The spirit of the letter was universal, critical of exclusionary nationalism, and committed to international law and human rights as the best way to fight racism and oppression.
It called for an acknowledgement of the political realities of Israeli aggression, Israel's national dispossession of the Palestinians, and its ongoing occupation, while at the same time affirming the right of both Israelis and Palestinians to live in security and safety.
It also advanced an understanding of self-determination as a form of non-domination over others — as the route to justice and peace for both peoples.
On the question of antisemitism, more specifically, the letter accepted the definition of antisemitism adopted by the IHRA "as hatred toward Jews." But it objected to the examples that the IHRA provides as potential evidence for such hatred.
The key issue here is about whether you can state any or all of the following things (some of which are simply facts) without being accused of antisemitism.The strongest and most consistent trend in Britain has been the rise in support for the Palestinians: from 28 percent in 2003 to 35% in 2013.
First, Are you free to say that Israel as it actually exists is a racist state — that the state of Israel (not a hypothetical state of Israel, as the wording of the IHRA example has it) was founded on ethnic exclusivity, expulsion, (ethnic cleansing, mass transfer of Palestinians since 1948) and military conquest against the wishes of the majority who then lived in Palestine?
Second, And can you say that those it expelled have a right of return to their homeland?
Third, is it acceptable to describe Israel as a state whose laws and practices since its foundation have been structured to benefit Jews over its non-Jewish citizens, which now constitute 20 percent of the population? Fourth, And to describe it as a state that allocates core rights based on ethnicity rather than citizenship?
Fifth, What else is the Nation-State Law in Israel today, if not the latest codification of Jewish supremacy in Israeli law?
Sixth, Other key issues are whether you can criticize Israel's daily aggression against the millions of Palestinians it occupies, whether you can say that Israel's wars and occupation contravene international law, violate Palestinian human rights, and deny Palestinians their internationally recognized right of self-determination…
Seventh, and whether Palestinians can engage in any of the forms of resistance (Intifada or disobedience resistance) explicitly granted to an occupied people by the UN — including nonviolent forms like BDS — without having their actions branded as antisemitic.
Israel and World Opinion
The IHRA examples conflate criticism of Israel with anti-Semitism, preventing us from posing such elementary questions. Drawing attention to some obvious facts can bring you with the accusation of being antisemitic.
The advocates of the definition have in fact mobilized it by weaponizing, exploiting, and abusing the concept of antisemitism in order to protect Israeli state power.
They brand anti-Zionism (which is a long tradition in the Jewish community) as antisemitic, and target progressives around the world, who call for peaceful forms of action to end the occupation. They seek to exempt Israel — with great success thus far — from criticism or sanctions for its illegal conduct.
Why are Israel and its supporters employing this aggressive strategy?
It is essential here to fill in the political context.
Since the invasion of Lebanon (in six pre-emptive wars) and the first intifada in the 1980s, Israel has steadily escalated its military attacks on Palestinians and has been losing popular support around the world as a result.
Its image has changed from that of a victim state to that of an intransigent, occupying power.
This shift in perception has been most dramatic since the Second Intifada that began in 2000. (Actually, the First Intifada took place during the British mandate period in 1936 because they refused to hold municipal election, on account that the Jews constituted only 20% of the population. this Intifada lasted till 1939 and England had to dispatch 100,000 soldiers to quell this mass disobedience)
In a BBC World Service poll conducted in 2013, Israel ranked as one of the world's least popular countries, at the bottom of the scale with Pakistan, Iran, and North Korea, with 52% of respondents declaring its influence in world affairs to be negative. The equivalent figure for North Korea was 54 percent.
Another important example comes from the Pew Research Center and its Global Opinion Survey the same year:
The US is the only country surveyed where a majority expresses positive views of Israel: 57% of Americans have a favorable opinion and 27% have an unfavorable view of one of their country's closest allies in the Middle East …

In predominantly Muslim countries, as well as in France, Germany, Britain and China, majorities or pluralities express negative opinions in Israel …

In Lebanon (99%), Jordan (96%), the Palestinian territories (94%), Egypt (92%), Turkey (86%), and Tunisia (86%) offer unfavorable views …

Majorities in China (66%), France (65%) and Germany (62%) also express negative opinions of Israel, as does a 44%-plurality in Britain.
The British case is important to note because of what has been happening in that country's politics recently.
In answer to the question: "Now thinking about the dispute between Israel and the Palestinians, which side do you sympathize with more, Israel or the Palestinians?", sympathy for Israel has consistently hovered around the level of 20 percent, with ups and downs in different years.
But the strongest and most consistent trend in Britain has been the rise in support for the Palestinians: from 28 percent in 2003 to 35 percent in 2013. There was also an increase in such support in France from 36 to 44%, although the percentage of those sympathetic to Israel rose in the same period there as well.
The Failure of Hasbara
Another worrying fact for Israel has been the declining support for it among Jews in the United States. Israel's ongoing occupation jars (anger) with liberal Jewish views and support for human rights.
There is an increasing trend of totally disengaging from Israel or being neutral about the conflict. Take, for example, a 2018 survey of the Jewish population in the San Francisco Bay Area in 2018:
While far more (43 percent) said they sympathized with Israelis than those citing the Palestinians (8 percent), almost half said they either sympathized with both sides, neither or were not sure.
Most troubling for Israel are the views among the new generation of Jews: "Among 18-to-34-year-olds, only 11 percent described themselves as very attached to Israel, [and only] 37 percent said they felt the existence of a Jewish state was very important."Weaponizing charges of antisemitism is part and parcel of Israel's efforts to hold on to the occupied territories and obstruct Palestinian statehood.
For a state that spends so much money and effort on public relations and hasbara, such results make stark reading.
Increasingly, key populations and core constituencies around the world are either neutral or have negative views of Israel, and strong sympathies with the Palestinians.
If you combine these statistics with the hard political facts that an overwhelming majority of states in the UN still support the right of Palestinian self-determination, Israel has a serious diplomatic and political problem on its hands.
It is Israel's loss of prestige and public sympathy that ultimately explains the aggressive efforts to silence discussion of its conduct. Weaponizing charges of antisemitism is part and parcel of Israel's efforts to hold on to the occupied territories and obstruct Palestinian statehood.
Invocations of antisemitism also perform another ideological role: they obscure the realities of the conflict and allow Israel to present itself as a victim of discrimination — as the injured party that is only trying to protect its fearful people from attack by supporters of terrorism and spreaders of hate.
Netanyahu's Rhetoric of Victimhood
In 2016, in response to comments from the UN Secretary General Ban Ki-moon that presented Palestinian violence as an expression of despair at their long experience of occupation and oppression, Benjamin Netanyahu accused him of "stoking terror" and claimed:
The Palestinian terrorists don't want to build a state; they want to destroy a state, and they say that proudly. They want to murder Jews everywhere and they state that proudly. They don't murder for peace and they don't murder for human rights.
Once again, Israel's leaders claim that their state is merely defending itself against terrorists who want to destroy it. Once again, they erase from history the fact that the PLO had already recognized Israel as far back as 1988, and that its rival Hamas has de facto accepted a two-state solution for well over a decade now, having won an election on the strength of this new political moderation in 2006.
Netanyahu totally inverts the reality that it is Israel that is blocking statehood for the Palestinians and denying them basic human rights.
Netanyahu does not care about Viktor Orbán's antisemitic demonization of George Soros, or the Polish government's denial of any Polish responsibility for the fate of the Jews during World War II.
What matters is the support of these governments for his right-wing, expansionist policies.
For Netanyahu, resistance to the Israeli occupation in the West Bank and Gaza is the same as antisemitic terror attacks in countries like France. They are simply two varieties of Islamic, antisemitic terrorism.
The message is repeated endlessly: we in Israel are just like you in the West, fighting the supposedly murderous hatred of Islam.
In January 2015, for example, Netanyahu said the following:
Israel is being attacked by the very same forces that attack Europe … they might have different names — ISIS, Boko Haram, Hamas, Al Shabab, Al Qaeda, Hezbollah — but all of them are driven by the same hatred and bloodthirsty fanaticism.
While Netanyahu bandies these false and deeply Islamophobic conflations around, he is forging alliances with well-known antisemites like the rulers of Hungary and Poland.
Israel's main historian of European nationalism, Zeev Sternhell, has attacked Netanyahu for this and stated that Israel now "sees itself as an integral part of this anti-liberal bloc led by nativist xenophobes who traffic in anti-Semitic conspiracy theories."
This is all part of Netanyahu's strategy to divide the EU in its stance toward Israel's occupation.
. As far as Netanyahu is concerned, what is good for Israel is by definition good for Jews everywhere.
The controversy over the IHRA definition is another reminder that this is not the case. Progressives should oppose antisemitism everywhere it appears as well as taking a stand against Israel's oppression of the Palestinians.
Far from being in contradiction with each other, these stances should go hand in hand. And no state should be insulated from criticism for its abuses of human rights.
How can we implement UN resolution 1559?
Posted on October 24, 2008 and written in March 12, 2005
Note: The UN has declared in October 2008 that resolution 1559 has been satisfied! Mind you that this report was written in 2005. 15 years later, the State of Lebanon is in shambel and totally bankrupt, politically, economically and financially.
The Prime Minister Omar Karame was forced to resign under popular pressure and then was re-appointed by a majority of the deputies. Karame asserted that he will refuse to form a government unless it includes the opposition parties because this volatile state of affairs demands a unified front in order to proceed with the investigations, divulge the truth of the assassins of Rafic Hariri, prepare for a fair election for the chamber of representatives and the execution of all the articles in the Taif agreement.  
The opposition insists on its terms for participation in the government and the critical condition is the resignation of all the heads of intelligence and security services which President Lahoud refuses to accept.
We are practically beyond the phase of Syrian troops withdrawal and intelligence units across the borders of Lebanon because they are executing the articles of 1559 in a timely fashion.
So what about Lebanon?  
The Syrian might get off the pressures of resolution 1559 by satisfying the articles attached to its part of withdrawing all its troops out of Lebanon but what about Lebanon?  How could Lebanon disarm Hezbollah and the Palestinian refugee camps?  
President Lahoud refused 1559 in a lengthy television talk and refused to personally accept the preconditioned demands of the opposition on the basis that it will confirm that we have a presidential political system instead of a parliamentary one as the new Constitution was agreed upon in Taef.  
In the new Constitution the real power is in the government as a whole and thus the President acceptance of the pre conditions would be unconstitutional.  
The opposition responded by organizing a large gathering of over a million from most religious sects and from the four corners of the country.  This gathering was a practical response from a unified Lebanon on their demands for "freedom, self determination and independence" from any foreign tutelage, meaning from "Syria" and Not from colonial powers States.
Certainly, the articles in the UN resolution 1559, especially those related to Lebanon, cannot be resolved in the near future but they do give directions to every Lebanese government in the future to continue discussions with Hezbollah and the Palestinian Authority in order to reach a satisfactory resolution.
This resolution is reason enough for every Lebanese government to confront the "Arab" and international community to press Israel into providing the guarantees for non aggression against Lebanon and facilitating the application of the remaining articles of 1559 resolution by speeding up the creation of the independent Palestinian State, Israel to withdraw from the Shabaa area in South Lebanon an from the Golan Heights in Syria.  
These are long term values for resolution 1559 that President Lahoud has to grasp.
One of the main opposition leaders, Deputy Walid Jumblatt, is adamant on the necessity of evicting the President since he is a de facto head of all the intelligence and security services responsible for the reign of humiliation that Lebanon had to succumb to.
Jumblatt claims that the prolongation of the presidency term for another 3 years is the crux of the problems; either the President resigns or there will be no unified front in any government and no reprieve for any political stability.
Jumblatt is keen at repeating his father's feat of deposing President Bechara Khoury in 1953.  Former prime minister and an opposition leader in exile in Paris, General Michel Aoun, wants to return after all the Syrian troops are out of Lebanon and personally to participate in the election.
A few politicians have voiced their desires for the heads of the intelligence and security services to resign by themselves and allow the dialogue between the President and the opposition forces to resume because they are the remaining cards in the President hands.  
We are caught in a vicious circle between the notions that the people has spoken and how the Constitution could be applied for the continuation of power transfer.
Saying that the people has spoken is not completely correct: there is another large chunk in the population that do not agree with the opposition stands, although everybody has been raising the Lebanese flag and chanting the national anthem.
I think we are in big trouble for years to come.
The euphoric show of the opposition cannot last after the Syrian withdrawal and Hezbollah is not about to let down the President who has supported them through the difficult resistance period.  
Any how, Hezbollah is not about to trust the rhetoric of the opposition that they are ready to participate in dialogue without preconditions.  May be another round of civil war is not highly probable but the international involvement and pressures do not augur well in the coming months.
The fact is the international community did get involved before in our affairs and retracted from their commitments after their first failures and gave up easily.  
The UN and the USA undersigned the Taif agreement and promised substantial economic and political contributions to set Lebanon on its feet.  Unfortunately, they forgot Lebanon completely for 15 years.
The international community did not help Lebanon in its development and reconstruction plans and left Lebanon under the Syrian tutelage who shouldered the burden of reunifying and rearming the Lebanese army.  
The bottom line is the Lebanese people who paid dearly for every semblance of a regular and routine life for the return of electricity, telephone communication, the airport, the highways and the reconstruction of Downtown Beirut.
The only interests of the US in Lebanon are directly linked to its predicaments in Iraq.
France has lost its prestige as a colonial undertaker in Lebanon and Syria and will not recover without the direct support of the USA; which means never!  
The people are dreaming of a stable life within months:  how about many years before the new world powers sort out their interests and settle for what kind of tiny and complicated Lebanon they can suffer to live with.
Note 2: For the next 15 years, the 6 civil war militia/mafia "leaders" ruled and controlled Lebanon. And they never budged from retaining power. The chief of the Parliament Nabih Berri is still dominating the Parliament for 23 years, and I consider him as the chief Caponi of the mafia.
Striking for their first substantial raise in decades. Palestinian workers at the Yamit factory Nitzanei Shalom in a West Bank settlement near the city of Tulkarm
Danny Zaken Jan 14, 2021
The story of Israeli factories in the legally ambiguous West Bank industrial zones is one of economics and politics, and the coronavirus crisis has thrown its dynamics into stark relief as Palestinian laborers fight for the same salaries as their Israeli counterparts.
Israel Supreme Court ruled in 2007 that Israeli law applies to Palestinian laborers employed in Israel and in West Bank settlements.
Nine judges decided unanimously that the nationality of the workers could not be used as an excuse for employers to offer them working conditions that differ from those afforded to their Israeli counterparts.
The ruling applies to all Palestinian laborers working in Israel and in the settlements. Excepting:
It does not apply to the Nitzanei Shalom industrial park, built in the 1990s, soon after the signing of the Oslo Accords, near the Palestinian city of Tulkarm and along the separation fence.
The Yamit plant, which manufactures water filters for agriculture and home use, is located in this industrial zone and therefore not subject to the ruling or Israeli law in general.
Some 80,000 Palestinian workers enter Israel every day.
According to data provided by the Israeli Civil Administration, a branch of the Ministry of Defense that serves as a liaison between the Palestinians and the Israeli authorities, the workers earn an average of 6,000 shekels a month ($1,800).
While this amount is roughly the minimum wage for Israeli workers, it is about four times the average wage in the Palestinian territories.
Another 30,000 Palestinians work in the West Bank, mainly in industrial zones adjacent to Israeli settlements. A few more thousand work in construction.
According to the Civil Administration, the salaries of these working in West Bank settlements are only slightly lower than those of Palestinians working in Israel proper, averaging about 5,500 shekels ($1,750) per month. They are also eligible for the conditions and benefits provided by Israeli law such as pensions, sick pay and paid vacation time.
 Palestinian workers wearing masks against COVID-19 line up for a security check at the entrance to Israel's Mishor Adumim industrial zone near the Maale Adumim settlement in the West Bank east of Jerusalem, on July 1, 2020. Photo by MENAHEM KAHANA/AFP via Getty Images.
A senior Civil Administration official told Al-Monitor that the income of these 120,000 workers amounts to more than a quarter of the total income in the West Bank in 2019.
That figure is even higher this year because of the pandemic, which has devastated the Palestinian economy. As Israel relies heavily on Palestinian laborers, particularly at construction sites, even at the height of infection waves, workers who would otherwise be in lockdown were allowed to enter Israel.
Never miss another story
The factory employs 80 Palestinians who earn between 5,000 and 6,000 shekels ($1,600 and $1,900) per month. Some of those workers have been at the factory for two decades or more and now that they have considerable professional experience, they want raises. They even organized as a union with the Israeli labor organization Maan.
Negotiations with the factory began last year, but they dragged on for months because of the coronavirus. Finally, the factory's owner Ofer Talmi informed them that he could not meet their demands because of the economic crisis resulting from COVID-19. But the workers refused to concede.
On Dec. 31, 2020, they declared a strike. Surprised, Talmi sent an angry email to the head of Maan, Assaf Adiv, saying that he meets all the legal obligations to his workers. Then he added, "The Land of Israel belongs to the Jewish people. As a result, I am unwilling to have Palestinian workers with any connection to the state of Israel whatsoever."
Furious about his response, the striking workers released the email to the Palestinian and Israeli media.
Halil Shihab, one of the striking workers, said, "We've been working for years for minimum wage. We are professionals and we get minimum wage. Now he says that he doesn't want to give his employees basic conditions because they are Arabs — not because he can't afford it."
Realizing the magnitude of his mistake, Talmi released a letter in Arabic apologizing to his workers and warning that if the strike continues, he will be forced to close the factory. He promised them 1,000 shekels ($320) each if they returned to work and said that he would renew negotiations over pay.
"I want to apologize and take back what I wrote in my previous email about the right to the Land of Israel. It was written in a moment of extreme duress. … It is very hard for me to see the gates of our factory closed, since this could have serious implications on all of our livelihoods. We are in a difficult period and the strike hurts all of us. It threatens our very existence."
According to the factory's management, Adiv shared the first letter with anti-Israel organizations like the Boycott, Divestment and Sanctions movement, which has used it to attack Israel.
His motives, they say, were entirely political. Meanwhile, the factory's owner told Al-Monitor, "Yamit has employed Palestinian workers for over 35 years now. It operates according to the law and grants them all sorts of rights and benefits, including better pay, pensions, sick pay and worker's compensation.
Assaf Adiv of Maan is making cynical use of this difficult time, knowing that Yamit is contending with enormous difficulties because of the coronavirus, like so many other factories and industries in Israel and around the world. This attempt to interfere, supposedly on behalf of some ideology or other, causes enormous damage to the otherwise healthy working relations and genuine coexistence that has been a hallmark of this factory for years. "
Adiv denied the accusation. In a conversation with Al-Monitor he said that all he wanted was to obtain better working conditions for experienced professionals.
If Talmi had just declared his willingness to raise their salaries once the crisis was over, the whole situation would have been resolved. Adiv also claimed that by never contributing to the workers' pension fund, Talmi has saved millions over the years.
Ali, another worker at the factory, spoke to Al-Monitor about the conflict. Asking that his full name not be used, he said, "I am willing to forgive Ofer Talmi, but he needs to realize that we deserve more. If he really supports coexistence, let him show us that he is prepared for it. We would then help him get the factory through this crisis."
If that happens, the industrial zone model could survive. If not, it may be in serious danger.
Read more: https://www.al-monitor.com/pulse/originals/2021/01/israel-palestinians-west-bank-nitzanei-shalom-oslo-accords.html#ixzz6jplOHHcN
Colonial powers assignment for the "Arab" States leaders? And the people pay the price
Posted on June 3, 2010
During the "Cold War" period, the US administrations would select the main dish to cook and prepare the ingredients; Russia would then set the fire under the pan; Europe would cool off  the plate; Israel would eat the main course.  
The "Arab" States had the role of washing the dishes for the next feast of horrors and defeats.
During US global hegemony after the Fall of the Berlin Wall, all these haphazard "Independent States" sprouted in the continents to become markets for the US-based international conglomerates in transferring/shuffling "financial" paper money, with multiple financial crisis.
Two decades after after the Fall of the Berlin Wall, it is China selecting the strategic regions to exploit; then it is the turn of the US to bring in the matches; the European Union reaps the problems and extends grants to developing States and sends in the Blue Helmets to keep the peace.
India, Brazil, Russia , and Turkey waited to capture the investments of surplus money.
This time around, Israel is teaming up with "Moderate Arab States" to wash the dishes.  
Iran refuses to wash dishes: it contributes soap and detergents to whom is willing to scrap, wash and clean the mess.
After WW2, the US was master of seas and oceans; it nuked Japan twice to accelerate Japan's surrender: Stalin of the Soviet Union had already entered Manchuria and was progressing to conquer all of Korea.
The US got hold of Japan and South Korea; Russia got North Korea.
In 1949, Mao of China conquered Tibet (source of all major rivers in India, China, and South-East Asia); the US failed to obstruct China's expansion and Stalin got upset of US alignment with China. Stalin decided to capture all of Korea.  The US resisted and paid the tab in soldiers, weapons, and money for many years to save South Korea.  Finally, China is controlling North Korea via figure heads.
After WW2, the US launched many pre-emptive wars around the globe under the pretext of "containing the spread of communism" and grabbed all the European colonies.
The Soviet Union backed "national resistance" to imperialism with inexpensive weapons.  
The "underdeveloped" third world States got independence and Russia won their hearts and mind, but not their stomachs:  Russia was unable to extend finances to these famished new independent States.
The US made it a policy to destabilize all these new States with military coups and braking any economic and social development.
During the reign of the Soviet Union, there were many "progressist" movements siding with either Russia, China, or other communist systems against the common enemy "emperialist capitalist America".
The US and Russia divided the spoil of the world after burning the lands, forests, and people of the third world States.
After the fall of Berlin Wall, China is masterfully juggling with capitalism, socialism, and communism ideologies as tools for economic hegemony.
The US is impotent in regulating and controlling the havoc resulting from the unruly multinational financial institutions.  
The EU is paying the tabs as usual.  
India, Brazil, Russia, and Turkey are enjoying the roles of mediators, negotiators, and recipients in the G20 group.  All other states are paid minimum wages for cleaning up this global mess.
Note: After US Bush Jr. invasion of Iraq in 2003 and the upheaval of a few people in the "Arab" States like Tunisia, Egypt and Libya… world geopolitical conditions changed, but the "Arab" States got worse, politically, economically and socially.
Mind you that major wars are conducted on weaker nation Lands. It is the people that have to endure the calamities.
Child Labor heavily abused in vegetable oil production
By ROBIN McDOWELL and MARGIE MASON
They are two young girls from two very different worlds, linked by a global industry that exploits an army of children.
Olivia Chaffin, a Girl Scout in rural Tennessee, was a top cookie seller in her troop when she first heard rainforests were being destroyed to make way for ever-expanding palm oil plantations.
Olivia, who earned a badge for selling more than 600 boxes of cookies, had spotted palm oil as an ingredient on the back of one of her packages but was relieved to see a green tree logo next to the words "certified sustainable." She assumed that meant her Thin Mints and Tagalongs weren't harming rainforests, orangutans or those harvesting the orange-red palm fruit.
But later, the whip-smart 11-year-old saw the word "mixed" in all caps on the label and turned to the internet, quickly learning that it meant exactly what she feared: Sustainable palm oil had been blended with oil from unsustainable sources. To her, that meant the cookies she was peddling were tainted.
On one of those plantations a continent away, 10-year-old Ima helped harvest the fruit that makes its way into a dizzying array of products sold by leading Western food and cosmetics brands.
Ima is among the estimated tens of thousands of children working alongside their parents in Indonesia and Malaysia, which supply 85% of the world's most consumed vegetable oil.
An Associated Press investigation found most earn little or no pay and are routinely exposed to toxic chemicals and other dangerous conditions.
Some never go to school or learn to read and write. Others are smuggled across borders and left vulnerable to trafficking or sexual abuse. Many live in limbo with no citizenship and fear being swept up in police raids and thrown into detention.
The AP used U.S. Customs records and the most recently published data from producers, traders and buyers to trace the fruits of their labor from the processing mills where palm kernels were crushed to the supply chains of many popular kids' cereals, candies and ice creams sold by Nestle, Unilever, Kellogg's, PepsiCo and many other leading food companies, including Ferrero – one of the two makers of Girl Scout cookies.
Ima, a girl who works informally to help her parents in a palm oil plantation, poses for a portrait in Sumatra, Indonesia. (AP Photo/Binsar Bakkara) Olivia Chaffin, 14, stands for a portrait with her Girl Scout sash in Jonesborough, Tenn. (AP Photo/Mark Humphrey)
Thousands of miles away in Indonesia, Ima led her class in math and dreamed of becoming a doctor. Then one day her father made her quit school because he needed help meeting the high company targets on the palm oil plantation where she was born. Instead of attending fourth grade, she squatted in the unrelenting heat, snatching up the loose kernels littering the ground and knowing if she missed even one, her family's pay would be cut.
She sometimes worked 12 hours a day, wearing only flip flops and no gloves, crying when the fruit's razor-sharp spikes bloodied her hands or when scorpions stung her fingers. The loads she carried, sometimes so heavy she would lose her footing, went to one of the very mills feeding into the supply chain of Olivia's cookies.
"I am dreaming one day I can go back to school," she told the AP, tears rolling down her cheeks.
Child labor has long been a dark stain on the $65 billion global palm oil industry. Though often denied or minimized as kids simply helping their families on weekends or after school, it has been identified as a problem by rights groups, the United Nations and the U.S. government.https://player.vimeo.com/video/495099006?background=1
Scenes of a child gathering palm kernels.
With little or no access to daycare, some young children follow their parents to the fields, where they come into contact with fertilizers and some pesticides that are banned in other countries. As they grow older, they push wheelbarrows heaped with fruit two or three times their weight. Some weed and prune the trees barefoot, while teen boys may harvest bunches large enough to crush them, slicing the fruit from lofty branches with sickle blades attached to long poles.
In some cases, an entire family may earn less in a day than a $5 box of Girl Scout Do-si-dos.
"For 100 years, families have been stuck in a cycle of poverty and they know nothing else than work on a palm oil plantation," said Kartika Manurung, who has published reports detailing labor issues on Indonesian plantations. "When I … ask the kids what they want to be when they grow up, some of the girls say, 'I want to be the wife of a palm oil worker.'"Read more on AP's investigation: Fruits of Labor
The AP's investigation into child labor is part of a broader in-depth look at the industry that also exposed rape, forced labor, trafficking and slavery. Reporters crisscrossed Malaysia and Indonesia, speaking to more than 130 current and former workers – some two dozen of them child laborers – at nearly 25 companies. Their locations are not being disclosed and only partial names or nicknames are being used due to fears of retribution.
The AP found children working on plantations and corroborated accounts of abuse, whenever possible, by reviewing police reports and legal documents. Reporters also interviewed more than 100 activists, teachers, union leaders, government officials, researchers, lawyers and clergy, including some who helped victims of trafficking or sexual assault.
This story was funded in part by the McGraw Center for Business Journalism at CUNY's Newmark Graduate School of Journalism
Indonesian government officials said they do not know how many children work in the country's massive palm oil industry, either full or part time. But the U.N.'s International Labor Organization has estimated 1.5 million children between 10 and 17 years old labor in its agricultural sector. Palm oil is one of the largest crops, employing some 16 million people.
In much smaller neighboring Malaysia, a newly released government report estimated more than 33,000 children work in the industry there, many under hazardous conditions – with nearly half of them between the ages of 5 and 11. The study was conducted in 2018 after the country was slammed by the U.S. government over the use of child labor, and it did not directly address the large number of migrant children without documents hidden on many plantations in US Eastern States, some of whom have never seen the inside of a classroom.A boy collects palm kernels from the ground at a palm oil plantation in Sumatra, Indonesia. (AP Photo/Binsar Bakkara)
Many producers, Western buyers and banks belong to the 4,000-member Roundtable on Sustainable Palm Oil, a global not-for-profit organization that provides a green stamp of approval to those committed to supplying, sourcing, financing or using palm oil that's been certified as ethically sourced.
The RSPO has a system in place to address grievances, including labor abuse allegations. But of the nearly 100 complaints listed on its case tracker for the two Southeast Asian countries in the last decade, only a handful have mentioned children.
"It is an issue, and we know it's an issue," said Dan Strechay, the RSPO's global outreach and engagement director, adding that the organization has started working with UNICEF and others to educate members about what constitutes child labor.
Strechay said many parents in Indonesia and Malaysia believe it's the "cultural norm" for their kids to work alongside family members, even if it means pulling them out of school. "And that's not OK," he said.
Palm oil is contained in roughly half the products on supermarket shelves and in almost three out of every four cosmetic brands, though that can be hard to discern since it appears on labels under more than 200 different names.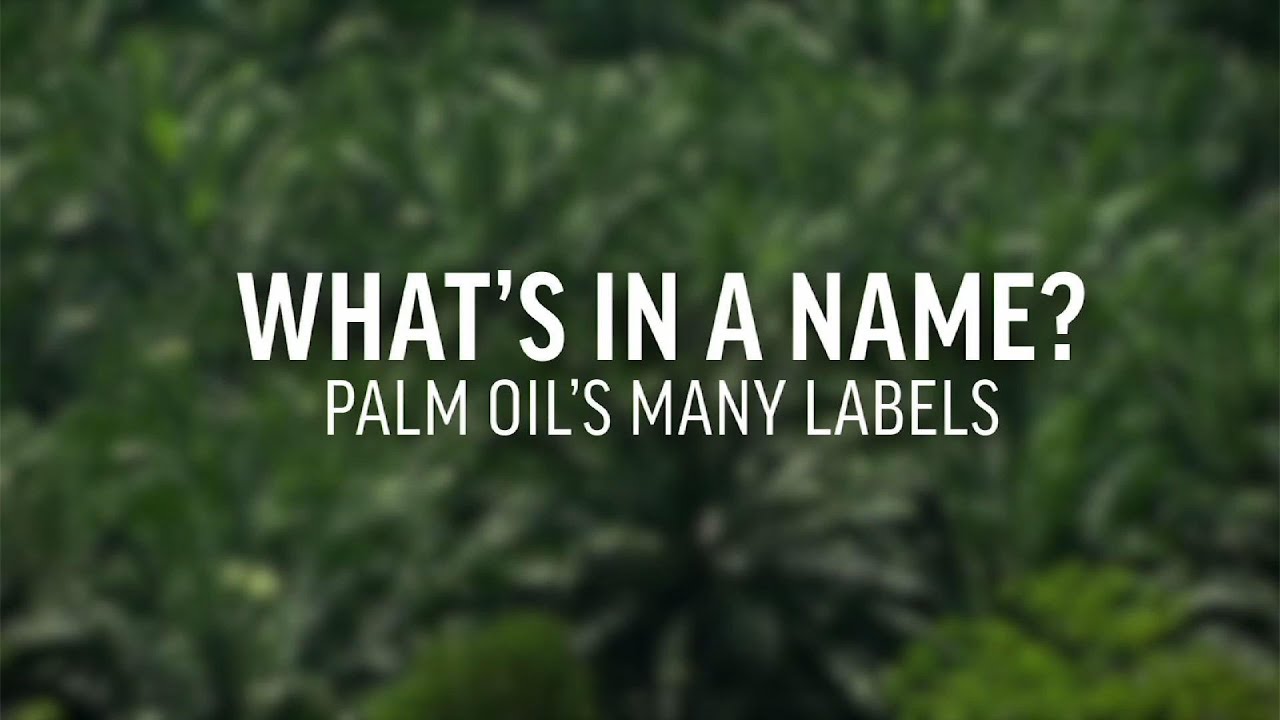 And in a world where more and more consumers are demanding to know the provenance of the raw materials in the products they purchase, many companies are quick to issue assurances that they are committed to "sustainable" sourcing. But supply chains often are murky – especially in the palm oil industry – and developing countries that produce commodities in large volumes cheaply often do so by disregarding the environment and minimizing labor costs.
Most people take words like "organic," "fair trade" and "sustainable" at face value. But not Olivia. She became increasingly worried about palm oil, rifling through the kitchen cupboards in her family's century-old farmhouse in Jonesborough, Tennessee, to inspect the ingredients printed on cans and wrappers. Then she began digging through her shampoos and lotions, trying to make sense of the scientific-sounding names she saw there.
Now 14, Olivia has fired letters off to the head of Girl Scouts of the USA, demanding answers about how the palm oil is sourced for the organization's cookies. She's started an online petition to get it removed. And she and some other members of Troop 543 have stopped selling them.
The Girl Scouts did not respond to repeated requests for comment before the AP published its findings Tuesday. But after widespread criticism on social media, the organization sent out a tweet the next day calling on its bakers and the RSPO to take action.
"I thought Girl Scouts was supposed to be about making the world a better place," Olivia said. "But this isn't at all making the world better."
___Olivia Chaffin makes photographs in a wooded area as she works on a Girl Scout photography merit badge in Jonesborough, Tenn. (AP Photo/Mark Humphrey)
Many kids are introduced to palm oil soon after they're born – it's a primary fat in infant formula. And as they grow, it's present in many of their favorite foods: It's in their Pop-Tarts and Cap'n Crunch cereal, Oreo cookies, KitKat candy bars, Magnum ice cream, doughnuts and even bubble gum.
"Let them enjoy it," said Abang, a skinny 14-year-old who dropped out of the fifth grade to help his father on an Indonesian plantation and has never tasted ice cream. He has accepted his own fate, but still dreams of a better future for his little brother.
"Let me work, just me, helping my father," Abang said. "I want my brother to go back to school. … I don't want him in the same difficult situation like me."
Though many consumers aren't familiar with it, palm oil became ubiquitous nearly two decades ago after warnings about health risks associated with trans fats. Almost overnight, food manufacturers began shifting to the highly versatile and cheap oil.
Indonesia is the world's largest palm oil producer and, with a population of 270 million, there is no shortage of strong backs. Many laborers migrate from the poorest corners of the country to take jobs that others shun, often bringing their wives and children as helpers in order to meet impossibly high daily quotas.
Others have been living on the same plantations for generations, creating a built-in workforce – when one harvester retires or dies, another in the family takes his place to hold onto company-subsidized housing, which often is a dilapidated shack with no running water and sometimes only limited electricity.
It's a cycle that 15-year-old Jo was trying to break. Even though he had to help his family in the fields each day, heaving palm fruits high over his head and lobbing them onto trucks, his parents let him keep $6 a month to cover school fees so he could attend morning classes.
"I am determined to finish high school to find a job outside the plantation," said Jo, who toiled alongside his mother, father and grandfather. "My parents are very poor. Why should I follow my parents?"A child helps her parents work on a palm oil plantation in Sabah, Malaysia. (AP Photo/Binsar Bakkara)
But for many migrant children in neighboring Malaysia – which relies almost entirely on foreign workers to fill constant labor shortages – the hurdles to a brighter life seem insurmountable.
Male harvesters technically are not allowed to bring their families to plantations on Borneo island, which is shared by both countries. So children often follow behind, sometimes traveling alone on illicit smugglers' routes known as "jalan tikus," or rat roads. The perilous border crossings to the Malaysian states of Sabah and Sarawak can take place at night, either on foot across winding jungle paths or in packed speed boats racing without lights, sometimes colliding or capsizing in the dark.
An official estimate says 80,000 children of illegal migrants, mostly from Indonesia and the Philippines, are living in Sabah alone, but some rights groups say the true number could be nearly double that. Without birth certificates and with no path to citizenship, they are essentially stateless – denied access to even the most basic rights, and at high risk of exploitation.
Migrant workers without documents are often treated "inhumanely" in Malaysia, said Soes Hindharno, an official from Indonesia's Manpower Ministry. He said he had not received any complaints about child labor occurring in his own country, but an official from the ministry that oversees women and children's issues acknowledged it was an area of growing concern in Indonesia.
Malaysia's Ministry of Plantation Industries and Commodities did not respond to repeated requests for comment, but Nageeb Wahab, head of the Malaysian Palm Oil Association, a government-supported umbrella group, called allegations of child labor very serious and urged complaints to be reported to authorities.Students of a boarding school rest in their dormitory in North Kalimantan, Indonesia. (AP Photo/Binsar Bakkara)
Children of migrant parents grow up living in fear they will be separated from their families. They try to remain invisible to avoid attracting the ever-watchful eyes of police, with some keeping backpacks with supplies ready in case they need to flee their houses and sleep in the jungle to avoid raids.
Many never leave their guarded plantations, some so remote that workers must climb hills to search for a phone signal. And for those who dare to go out, trouble can come quickly.
Alex was 12 when he began working 10 hours a day on a small plantation with his father, hoisting fruits so heavy his aching muscles kept him awake at night. One day, he decided to sneak off to visit his favorite aunt in a nearby village. With no passport, Alex said authorities quickly found him and carted him off to a crowded immigration detention center where he was held for a month.
"There were hundreds of other people there, some my age, and also younger children, mostly with their mothers," he said. "I was very afraid and kept thinking about how worried my mother and father must be. It made it hard to even eat or drink."
But the biggest obstacles faced by Alex and other child workers in the two countries are lack of access to adequate, affordable education and medical care.
Some companies in Indonesia provide rudimentary elementary schooling on plantations, but children who want to continue their studies may find they have to travel too far on poor roads or that they can't afford it. In Malaysia, the problem is even bigger: Without legal documents, tens of thousands of kids are not allowed to go to government schools at all.
It's such an extensive problem that Indonesia has set up learning centers to help some of its children on plantations in the neighboring country, even sending in its own teachers. But with such heavy workloads on plantations, one instructor said he had to beg parents to let their sons and daughters come for even just a half-day of classes. And many children, especially those living in remote, hard-to-reach areas, still have no access to any type of education.
"Why aren't companies playing a role in setting up schools in collaboration with the government?" asked Glorene Das, executive director of Tenaganita, a Malaysian nonprofit group concentrating on migrant issues for more than two decades. "Why are they encouraging the children to work instead?"A child collects palm kernels from the ground at a palm oil plantation in Sumatra, Indonesia. (AP Photo/Binsar Bakkara)A child helps her parents work on a palm oil plantation in Sabah, Malaysia. (AP Photo/Binsar Bakkara)
Medical care also is woeful, with experts saying poor nutrition and daily exposure to toxic chemicals are undermining child laborers' health and development. Many Indonesian plantations have their own basic clinics, but access may be available only to full-time workers. Travel to a private doctor or hospital can take hours, and most families cannot afford outside care. Migrant children without documents in Malaysia have no right to health care and often are too scared to seek medical help in villages or cities – even in life-threatening emergencies.
Many young palm oil workers also have little understanding about reproductive health. Girls working on remote plantations are vulnerable to sexual abuse, and teen pregnancies and marriages are common.
Ana was just 13 when she first arrived in Malaysia, quickly learning, as she put it, that "anything can happen to the female workers there." She said she was raped and forced to marry her attacker, but eventually managed to break free after years of abuse and return home to start a new life. Now a mother with kids of her own, she abruptly left Indonesia last year again to look for work in Malaysia.
Many children do not have the option to ever leave. They are born on plantations, work there and sometimes die there. Overgrown headstones and crosses marking graves in crude cemeteries are found on some plantations near the towering palm trees.
Others, like 48-year-old Anna's husband, are buried in community graveyards along the Indonesian and Malaysian border. A month after the palm oil harvester's death, Anna lovingly tended his plot at the Christian site in Sabah, crammed with the bodies of hundreds of other migrants.
She said her son, whose own newborn baby was buried in the adjacent grave, had inherited his father's job. He is the family's main breadwinner now.
The cycle continues.
___Olivia Chaffin, center, walks in the woods with her parents, Doug, left, and Kim Chaffin, as Olivia works on a Girl Scout photography merit badge. (AP Photo/Mark Humphrey)Olivia Chaffin displays a 2017 response she received from the chief executive officer of the Girl Scouts to her concerns with palm oil being used in Girl Scout Cookies. (AP Photo/Mark Humphrey)Olivia Chaffin, 14, displays merit badges that she has been awarded for selling Girl Scout Cookies. (AP Photo/Mark Humphrey)
Olivia is not the first Girl Scout to raise questions about the way palm oil makes its way into the beloved American cookies.
More than a decade ago, two girls in a Michigan troop stopped selling S'mores and other seasonal favorites because they worried palm oil's expansion in Indonesia and Malaysia was destroying rainforests and killing endangered animals like orangutans.
After they campaigned for several years, the Girl Scouts of the USA became an affiliate member of the RSPO and agreed to start using sustainable palm oil, adding the green tree logo to its roughly 200 million boxes of cookies, which bring in nearly $800 million annually.
The RSPO was created with the best of intentions and it attempts to factor in the interests of a wide array of groups, including environmental organizations, industry leaders and banks. Its mission was not to flip a switch overnight, but to encourage the mammoth palm oil industry to evolve after years of breakneck growth and little outside oversight.
Still, for many food and cosmetic companies facing increased pressure from conscientious consumers, the RSPO's stamp of approval has become the go-to answer when questions are raised about their commitments to sustainability.
Monitoring the millions of workers hidden beneath palms covering an area equal to roughly the size of New Zealand, however, is next to impossible.A child collects palm kernels from the ground at a palm oil plantation in Sumatra, Indonesia. (AP Photo/Binsar Bakkara)
Some women and children on remote, sprawling plantations told the AP and labor rights groups that they are ordered to hide or stay home when sustainability auditors visit. They said only the optimal, easiest-to-reach parts of a plantation are typically showcased, with poor living and working conditions in distant areas hidden from outside eyes.
"The RSPO promises sustainable palm oil. But it doesn't mean that that palm oil is free of child labor or other abuses," said Robin Averbeck of the Rainforest Action Network, a San Francisco-based nonprofit that has found pervasive problems on plantations, including those certified as sustainable. "It has simply become a tool for greenwashing."
When contacted by the AP, companies reaffirmed their support of human rights for all workers, with some noting they rely on their suppliers to meet industry standards and abide by local laws. If evidence of wrongdoing is found, some said they would immediately cut ties with producers.
"We aim to prevent and address the issue of child labor wherever it occurs in our supply chain," said Nestle, maker of KitKat candy bars. Unilever – the world's biggest ice-cream maker, including Magnum – noted that its suppliers "must not, under any circumstance, employ individuals under the age of 15 or under the local legal minimum age for work or mandatory schooling." There was no response from Mondelez, which owns Oreo cookies, or Cap'n Crunch parent company PepsiCo.
Consumers have their own challenges in trying to buy responsibly. Those, like Olivia, who want to make sense of where their palm oil really comes from often find themselves confused, since the dense terms used to explain what makes palm oil sustainable can sometimes raise even more questions.
Take Girls Scout cookies, for instance, which are made by two different U.S. bakers
Boxes from both are stamped with green palm logos. The maker of Olivia's cookies, Little Brownie Bakers in Kentucky, has the word "mixed" beside the tree, meaning as little as 1 percent of the palm oil might be certified sustainable. ABC Bakers in Virginia says "credits," which means money is going toward promoting sustainable production.
The bakers' parent companies – Italian confectionary brand Ferrero and Canadian-based Weston Foods – would not comment on the issue of child labor, but both said they were committed to sourcing only certified sustainable palm oil.A child carries palm kernels collected from the ground at a palm oil plantation in Sumatra, Indonesia. (AP Photo/Binsar Bakkara)
Weston Foods, which owns ABC Bakers, would not provide any information about its palm oil suppliers, citing proprietary reasons, so the AP could not determine if its supply chain was tainted.
Palm oil, the highest-yielding vegetable oil, is an important part of the two Southeast Asian countries' economies and the governments bristle at any form of criticism, saying the industry plays an important role in alleviating poverty.
They have banned products touted as "palm oil-free" from supermarket shelves and created slogans calling the crop "God's gift." And when students at an international school in Malaysia were criticized last year for staging a play questioning the industry's effect on the environment, school administrators responded with an apology.
Back in Indonesia, Ima could give a very different classroom presentation about palm oil, but she has no chance. She continues to toil full time on the plantation alongside her family, even though her mother had promised she eventually could resume her studies.
"Sometimes my friends ask me, 'Why did you drop out? Why are you not at school?'" Ima said, her resentment readily apparent. "'Because I have to help my father. If you want to replace me and help my father, then I will go to school. How about that?'"
After learning about Ima, Olivia is even more determined to fight on. She had previously sent letters to her customers explaining her reasons for no longer selling Girl Scout cookies, and many responded by donating money to her Southern Appalachian troop to show support.
Now, Olivia is asking Girl Scouts across the country to band with her, saying, "The cookies deceive a lot of people. They think it's sustainable, but it isn't.
"I'm not just some little girl who can't do anything about this," she said. "Children can make change in the world. And we're going to."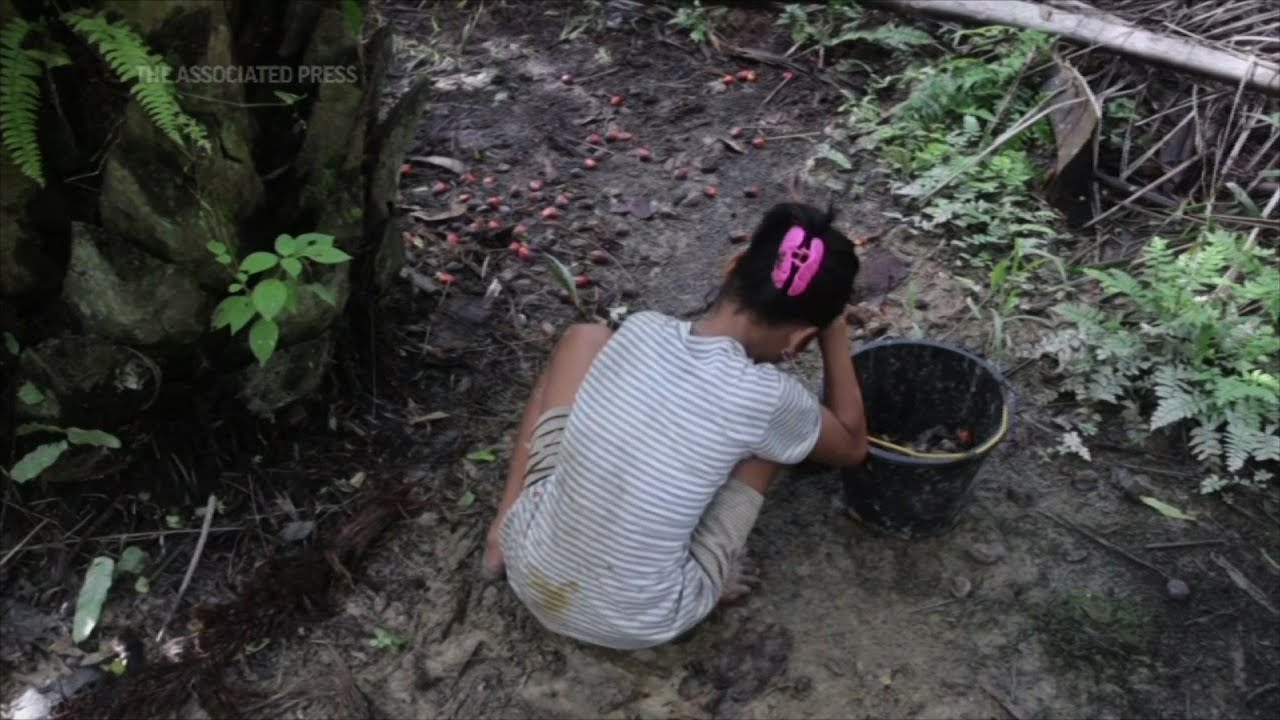 An Associated Press investigation has found that an army of children are toiling on palm oil plantations in Indonesia and Malaysia. The vegetable oil can be found in the supply chains of popular cereals, snacks and Girl Scout cookies. (Dec. 29)
What? Teach all religions in schools to generate Informed citizenship? Or to prove their discrimination among social classes?
Posted on February 23, 2016 and written in 2006
Dan Dennett argues that human consciousness and "free will" are the result of physical processes.
His latest book is "Intuition Pumps and Other Tools for Thinking," Full bio
Philosopher Dan Dennett calls for religions — all religion — to be taught in schools, so we can understand its nature as a natural phenomenon. Then he takes on The Purpose-Driven Life, disputing its claim that, to be moral, one must deny evolution
You must be wondering, "What on earth? Have they put up the wrong slide?" No, no. Look at this magnificent beast, and ask the question: Who designed it?
This is TED; this is Technology, Entertainment, Design, and there's a dairy cow. It's a quite wonderfully designed animal.
Religions have become domesticated, and human beings have been redesigning their religions for thousands of years. (Not sure how religious sects have been domesticated: they are the ultimate rebels for any change in society, and they act extremely well to preserve their privileges)
And I was thinking, how do I introduce this? And I thought maybe that old doggerel by Joyce Kilmer, you know: "Poems are made by fools like me, but only God can make a tree." And you might say, "Well, God designed the cow."
But, of course, God got a lot of help. This is the ancestor of cattle. This is the aurochs. And it was designed by natural selection, the process of natural selection, over many millions of years.
And then it became domesticated, thousands of years ago. And human beings became its stewards, and, without even knowing what they were doing, they gradually redesigned it and redesigned it and redesigned it.
And then more recently, they really began to do reverse engineering on this beast and figure out just what the parts were, how they worked and how they might be optimized — how they might be made better.
Now, why am I talking about cows?
Because I want to say that much the same thing is true of religions.
Religions are natural phenomena — they're just as natural as cows. They have evolved over millennia. They have a biological base, just like the aurochs.
Religions have become domesticated, and human beings have been redesigning their religions for thousands of years. 
This is TED, and I want to talk about design.
Because what I've been doing for the last four years, some of you saw me at TED when I was talking about religion — and in the last four years, I've been working just about non-stop on this topic. And you might say it's about the reverse engineering of religions.
Now that very idea, I think, strikes terror in many people, or anger, or anxiety of one sort or another. And that is the spell that I want to break.  (Extremists in any religious sect have redesigned their religions backward, away from social coexistence)
I want to say, no, religions are an important natural phenomenon. We should study them with the same intensity that we study all the other important natural phenomena, like global warming, as we heard so eloquently last night from Al Gore.
Today's religions are brilliantly designed: They are immensely powerful social institutions and many of their features can be traced back to earlier features that we can really make sense of by reverse engineering.
And, as with the cow, there's a mixture of evolutionary design — designed by natural selection itself — and intelligent design — more or less intelligent design — and redesigned by human beings who are trying to redesign their religions.
You don't do book talks at TED, but I'm going to have just one slide about my book, because there is one message in it which I think this group really needs to hear. And I would be very interested to get your responses to this.
It's the one policy proposal that I make in the book, at this time, when I claim not to know enough about religion to know what other policy proposals to make. And it's one that echoes remarks that you've heard already today.
Here's my proposal: Educate people on world religions for all of our children — in primary school, in high school, in public schools, in private schools and in home schooling.
So what I'm proposing is, just as we require reading, writing, arithmetic, American history, so we should have a curriculum on facts about all the religions of the world — about their history, about their creeds, about their texts, their music, their symbolisms, their prohibitions, their requirements. (The context, historical and political facts)
And this should be presented factually, straightforwardly, with no particular spin, to all of the children in the country. And as long as you teach them that, you can teach them anything else you like. (Keep the children away from these "religious facts" and various spins: let them master some writing and calculus skills)
That is maximal tolerance for religious freedom.
As long as you inform your children about other religions, then you may — and as early as you like and whatever you like — teach them whatever creed you want them to learn. But also let them know about other religions. (So that religion does Not become a political tool to established institutions? Religion is the ultimate in political upbringing)
Why do I say that? Because democracy depends on an informed citizenship.
Informed consent is the very bedrock of our understanding of democracy. Misinformed consent is not worth it. It's like a coin flip; it doesn't count, really.
Democracy depends on informed consent. This is the way we treat people as responsible adults. Now, children below the age of consent are a special case (Really?)
Parents are stewards of their children. They don't own them. You can't own your children. You have a responsibility to the world, to the state, to them, to take care of them right. 
You may teach them whatever creed you think is most important, but I say you have a responsibility to let them be informed about all the other creeds in the world, too. (So drop "educating" religion to children until they can form their mind. Actually, studies have proven that children who were Not educated of any kind of religion developed to be broad minded and tolerant)
The reason I've taken this time is I've been fascinated to hear some of the reactions to this. One reviewer for a Roman Catholic newspaper called it "totalitarian." It strikes me as practically libertarian. Is it totalitarian to require reading, writing and arithmetic? I don't think so.
All I'm saying is — and facts, facts only; no values, just facts — about all the world's religions. (Including making sense of irrational myths?)
Another reviewer called it "hilarious." Well, I'm really bothered by the fact that anybody would think that was hilarious. It seems to me to be such a plausible, natural extension of the democratic principles we already have that I'm shocked to think anybody would find that just ridiculous.
I know many religions are so anxious about preserving the purity of their faith among their children that they are intent on keeping their children ignorant of other faiths. I don't think that's defensible. But I'd really be pleased to get your answers on that — any reactions to that — later.
Back to the cow. This picture, which I pulled off the web — the fellow on the left is really an important part of this picture. That's the steward. Cows couldn't live without human stewards — they're domesticated. They're a sort of ectosymbiont. They depend on us for their survival. (So does people)
And Pastor Rick was just talking about sheep. I'm going to talk about sheep, too. There's a lot of serendipitous convergence here. How clever it was of sheep to acquire shepherds!
Think of what this got them. They could outsource all their problems: protection from predators, food-finding …  health maintenance.
The only cost in most flocks — not even this — a loss of free mating. What a deal! (A big deal for the chimpanzees and the bonobo kinds)
"How clever of sheep!" you might say. Except, of course, it wasn't the sheep's cleverness. 
We all know sheep are not exactly rocket scientists — they're not very smart. It wasn't the cleverness of the sheep at all. They were clueless. But it was a very clever move. Whose clever move was it? It was the clever move of natural selection itself. (What? the cows realized that they are better off to be controlled by humans?)
Francis Crick, the co-discoverer of the structure of DNA with Jim Watson, once joked about what he called Orgel's Second Rule.
Leslie Orgel is a molecular biologist, brilliant guy, and Orgel's Second Rule is: 
"Evolution is cleverer than you are"
That is not Intelligent Design — not from Francis Crick.  Evolution is cleverer than you are. If you understand Orgel's Second Rule, then you understand why the Intelligent Design movement is basically a hoax.
The designs discovered by the process of natural selection are brilliant, unbelievably brilliant. (A big qualification from someone whose understanding of evolution is related to religion)
Again and again biologists are fascinated with the brilliance of what's discovered. But the process itself is without purpose, without foresight, without design.
When I was here four years ago, I told the story about an ant climbing a blade of grass. And why the ant was doing it was because its brain had been infected with a lancet fluke that was needed to get into the belly of a sheep or a cow in order to reproduce. So it was sort of a spooky story.
And I think some people may have misunderstood. Lancet flukes aren't smart. I submit that the intelligence of a lancet fluke is down there, somewhere between petunia and carrot. They're not really bright. They don't have to be. The lesson we learn from this is: you don't have to have a mind to be a beneficiary.
The design is there in nature, but it's not in anybody's head. It doesn't have to be. That's the way evolution works. Question: Was domestication good for sheep? It was great for their genetic fitness. (Looking slender when sheared?)
And here I want to remind you of a wonderful point that Paul MacCready made at TED three years ago. Here's what he said: "Ten thousand years ago, at the dawn of agriculture, human population, plus livestock and pets, was approximately a tenth of one percent of the terrestrial vertebrate landmass."
That was just 10,000 years ago. Yesterday, in biological terms. What is it today? Does anybody remember what he told us? 98 percent. That is what we have done on this planet.
I talked to Paul afterwards — I wanted to check to find out how he'd calculated this, and get the sources and so forth — and he also gave me a paper that he had written on this. And there was a passage in it which he did not present here and I think it is so good, I'm going to read it to you:
"Over billions of years on a unique sphere, chance has painted a thin covering of life: complex, improbable, wonderful and fragile. Suddenly, we humans — a recently arrived species no longer subject to the checks and balances inherent in nature — have grown in population, technology and intelligence to a position of terrible power. We now wield the paintbrush."
We heard about the atmosphere as a thin layer of varnish. Life itself is just a thin coat of paint on this planet. And we're the ones that hold the paintbrush. And how can we do that?
The key to our domination of the planet is culture (the culture of greed and exploitation?)
And the key to culture is religion. Suppose Martian scientists came to Earth. They would be puzzled by many things. Anybody know what this is? I'll tell you what it is. This is a million people gathering on the banks of the Ganges in 2001, perhaps the largest single gathering of human beings ever, as seen from satellite photograph. Here's a big crowd. Here's another crowd in Mecca. Martians would be amazed by this. (Maybe their amazement is why this crowd is Not bigger? With all that ignorance that religions spread in population)
They'd want to know how it originated, what it was for and how it perpetuates itself.
Actually, I'm going to pass over this. The ant isn't alone. There's all sorts of wonderful cases of species which — in that case — A parasite gets into a mouse and needs to get into the belly of a cat. 
And it turns the mouse into Mighty Mouse, makes it fearless, so it runs out in the open, where it'll be eaten by a cat. True story.
In other words, we have these hijackers — you've seen this slide before, from four years ago — a parasite that infects the brain and induces even suicidal behavior, on behalf of a cause other than one's own genetic fitness.
Does that ever happen to us? Yes, it does — quite wonderfully.
The Arabic word "Islam" means "submission." It means "surrender of self-interest to the will of Allah." But I'm not just talking about Islam. I'm talking also about Christianity. 
This is a parchment music page that I found in a Paris bookstall 50 years ago. And on it, it says, in Latin: "Semen est verbum Dei. Sator autem Christus." The word of God is the seed and the sower of the seed is Christ. Same idea. Well, not quite. But in fact, Christians, too … glory in the fact that they have surrendered to God.
I'll give you a few quotes. "The heart of worship is surrender. Surrendered people obey God's words, even if it doesn't make sense." Those words are by Rick Warren. Those are from "The Purpose Driven Life." (And who really heard a God pronounce a word to note it down?
And I want to turn now, briefly, to talk about that book, which I've read. You've all got a copy, and you've just heard the man. And what I want to do now is say a bit about this book from the design standpoint, because I think it's actually a brilliant book.
First of all, the goal is to bring purpose to the lives of millions, and he has succeeded. Is it a good goal? In itself, I'm sure we all agree, it is a wonderful goal. He's absolutely right. (Purpose of surrendering to nonsense?)
There are lots of people out there who don't have purpose in their life, and bringing purpose to their life is a wonderful goal. I give him an A+ on this.
Is the goal achieved? Yes. Thirty million copies of this book. (If these books were Not distributed for free, you think people would be roaming without any purpose? And how many actually read a chapter of this book?) Al Gore, eat your heart out.  
This is a fantastic achievement. And the means — how does he do it?
It's a brilliant redesign of traditional religious themes — updating them, quietly dropping obsolete features, putting new interpretations on other features. This is the evolution of religion that's been going on for thousands of years, and he's just the latest brilliant practitioner of it.
I don't have to tell you this; you just heard the man (which man, again?) 
Excellent insights into human psychology, wise advice on every page. Moreover, he invites us to look under the hood. (Turned out to be a large void?) I really appreciated that. For instance, he has an appendix where he explains his choice of translations of different Bible verses.
The book is clear, vivid, accessible, beautifully formatted. Just enough repetition. That's really important. 
Every time you read it or say it, you make another copy in your brain. (That is crowding an already empty brain. Even these stories of killing everybody after ransacking a town?)
And now we come to my problem. Because I'm absolutely sincere in my appreciation of all that I said about this book. But I wish it were better. I have some problems with the book.  (Good. At least there is a few problems. Brilliant requires a few problems too)
And it would just be insincere of me not to address those problems. I wish he could do this with a revision, a Mark 2 version of his book. "The truth will set you free." That's what it says in the Bible, and it's something that I want to live by, too.
My problem is, some of the bits in it I don't think are true.
Now some of this is a difference of opinion. And that's not my main complaint, that's worth mentioning. 
Here's a passage  "If there was no God we would all be accidents, the result of astronomical random chance in the Universe. You could stop reading this book because life would have no purpose or meaning or significance. There would be no right or wrong and no hope beyond your brief years on Earth."
I just do not believe that. By the way, I find — Homer Groening film presented a beautiful alternative to that very claim. 
Yes, there is meaning and a reason for right or wrong. We don't need a belief in God to be good or to have meaning in us. But that, as I said, is just a difference of opinion. That's not what I'm really worried about. (Excellent. Agreed with you. Close that damned book and learn to do science and experiment)
How about this: "God designed this planet's environment just so we could live in it." (Thus, if humans are destroying this environment, we should start listening to Al Gore instead)
I'm afraid that a lot of people take that sentiment to mean that we don't have to do the sorts of things that Al Gore is trying so hard to get us to do. I am not happy with that sentiment at all.
And then I find this:
"All the evidence available in the biological sciences supports the core proposition that the cosmos is a specially designed whole with life and mankind as its fundamental goal and purpose, a whole in which all facets of reality have their meaning and explanation in this central fact." 
Well, that's Michael Denton. He's a creationist. And here, I think, "Wait a minute." I read this again. I read it three or four times and I think, "Is he really endorsing Intelligent Design? Is he endorsing creationism here?" And you can't tell. So I'm sort of thinking, "Well, I don't know, I don't know if I want to get upset with this yet." (You can repeat "I don't know" ad nauseum and it will not make a dent)
But then I read on, and I read this: "First, Noah had never seen rain, because prior to the Flood, God irrigated the earth from the ground up." I wish that sentence weren't in there, because I think it is false. (Now starting to get funny)
And I think that thinking this way about the history of the planet, after we've just been hearing about the history of the planet over millions of years, discourages people from scientific understanding. Now, Rick Warren uses scientific terms and scientific factoids and information in a very interesting way. (How about you repeat: "I don't know"?)
Here's one: "God deliberately shaped and formed you to serve him in a way that makes your ministry unique. He carefully mixed the DNA cocktail that created you." I think that's false. Now, maybe we want to treat it as metaphorical.
Here's another one: "For instance, your brain can store 100 trillion facts. Your mind can handle 15,000 decisions a second." Well, it would be interesting to find the interpretation where I would accept that. There might be some way of treating that as true. 
"Anthropologists have noted that worship is a universal urge, hardwired by God into the very fiber of our being — an inbuilt need to connect with God." Well, the sense of which I agree with him, except I think it has an evolutionary explanation.
And what I find deeply troubling in this book is that he seems to be arguing that if you want to be moral, if you want to have meaning in your life, you have to be an Intelligent Designer, you have to deny the theory of evolution by natural selection. And I think, on the contrary, that it is very important to solving the world's problems that we take evolutionary biology seriously.
Whose truth are we going to listen to? Well, this is from "The Purpose Driven Life": "The Bible must become the authoritative standard for my life: the compass I rely on for direction, the counsel I listen to for making wise decisions, and the benchmark I use for evaluating everything." 
Well maybe, OK, but what's going to follow from this?
And here's one that does concern me. Remember I quoted him before with this line: "Surrendered people obey God's word, even if it doesn't make sense." And that's a problem.
"Don't ever argue with the Devil. He's better at arguing than you are, having had thousands of years to practice." Now, Rick Warren didn't invent this clever move. It's an old move. It's a very clever adaptation of religions. It's a wild card for disarming any reasonable criticism.
"You don't like my interpretation? You've got a reasonable objection to it? Don't listen, don't listen! That's the Devil speaking." This discourages the sort of reasoning citizenship it seems to me that we want to have.
I've got one more problem, then I'm through. And I'd really like to get a response if Rick is able to do it. 
"In the Great Commission, Jesus said, 'Go to all people of all nations and make them my disciples. Baptize them in the name of the Father, the Son and the Holy Spirit, and teach them to do everything I've told you.'" 
The Bible says Jesus is the only one who can save the world. We've seen many wonderful maps of the world in the last day or so. Here's one, not as beautiful as the others; it simply shows the religions of the world. Here's one that shows the sort of current breakdown of the different religions.
Do we really want to commit ourselves to engulfing all the other religions, when their holy books are telling them, "Don't listen to the other side, that's just Satan talking!"? 
It seems to me that that's a very problematic ship to get on for the future. I found this sign as I was driving to Maine recently, in front of a church: "Good without God becomes zero." Sort of cute.
A very clever little meme. I don't believe it and I think this idea, popular as it is — not in this guise, but in general — is itself one of the main problems that we face.
If you are like me, you know many wonderful, committed, engaged atheists, agnostics, who are being very good without God. 
And you also know many religious people who hide behind their sanctity instead of doing good works. So, I wish we could drop this meme. I wish this meme would go extinct.
Note: This talk didn't have to take a convoluted argument like educating kids on all religion, just to tell us the kind of insane meme religions recklessly drop on sane people.